This is why this area was known as Lodhar Wah.In 1849, Multan joined together with East India Company which made Lodhran a tehsil on 5th May, 1883. Malik Ghulam Hussain Lodhra 'zaildar' suggested the name "Lodhran" for this area. At that time, there were only 19 villages in Lodhran and it was a tehsil of district Multan . This area was situated in Kot Peer Sa-aadat at that time and the tehsil office had also been working there for three years. Later on tehsil office was built within the city Lodhran. Munshi Abdul Wahid was the first superintendent of Lodhran.
| Title | Description |
| --- | --- |
| Information | |
| Location: | Pakistan |
| Nickname: | Lodhran City |
| In Urdu: | لودهراں |
| Towns: | One |
| Type: | City |
| Local Language Name: | Urdu.Saraiki.Punjabi |
| Province: | Punjab |
| Coordinates : | 29.6869° N, 71.6673° E |
| Website: | www.lohdran.pk |
| Region: | Muslim |
| Language | |
| Official Language: | Saraiki.Punjabi |
| Other Languages: | Saraiki.Punjabi.Urdu |
| Government | |
| District Administrator: | Malik Munir Ahmad Joyia |
| Area | |
| Water: | The height of the District Lodhran form the sea level is about 380 feet |
| Total Area: | 1,790 km² |
| Population | |
| Total Population: | 1.465 million |
| Time zone | |
| Time zone: | UTC+05:00 |
| Codes | |
| Postal code: | 59320 |
| Dialing code: | 608 |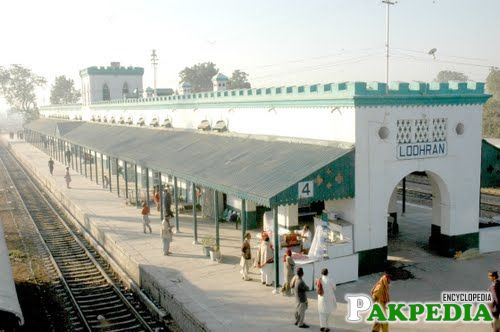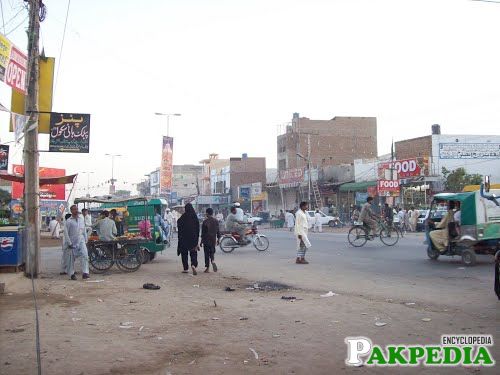 History

Lodhran being District came into existence on 01.7.1991. Prior to this it was the part of District Multan. It is located on the northern side of River Sutlej. Its boundaries join the District Multan, Khanewal, Vehari and Bahawalpur. Raja Lodhra was the son of Sikh Raja Raam Dyo Minhas and his family claimed to be descendants of Sooraj Hansi Rajput. Lodhra's family lived in Bahawalpur which later in the starting of 1743, populated in the valley of Sutlej and Bias rivers. This is why this area was known as Lodhar Wah. Malik Ghulam Hussain Lodhra 'zaildar' suggested the name "Lodhran" for this area. At that time, there were only 19 villages in Lodhran and it was a tehsil of District Multan. In 1924, the areas of Kehror Pacca and Dunyapur were separated from tehsil Mailsi and included in tehsil Lodhran. It is 32nd district of Punjab which is situated between the rivers Sutlej and Bias. These rivers make its borders. River Bias has now became a part of past but Sutlej River. [1] Lohdran History  
Message from DSJ lodhran
It is universally acknowledged truth that information Technology (I.T) has captured as unprecedented importance not only at national but also at global level as one of the vital factors for potential and developing economy, good governance and smooth administration of justice. Automation has very vital and significant role as an enabler towards accelerating process, delivering a higher level of service to the litigants, bench, bar and other stakeholders as it enables an easy access to information, increase precision and responsibility of lower courts. The main object of launching this website is the convenience of the litigant public and lawyers so that they may be well aware of the working of the courts in Lodhran. Before parting this message, I have the honour to pay tribute to the Hon`ble Chief Justice and Judges of the Hon`ble Lahore High Court Lahore for their encouragement and support to achieve this goal. Any suggestion or proposal for the betterment of this program shall be highly appreciated [2] Message from D&SJ lodhran 
District Lodhran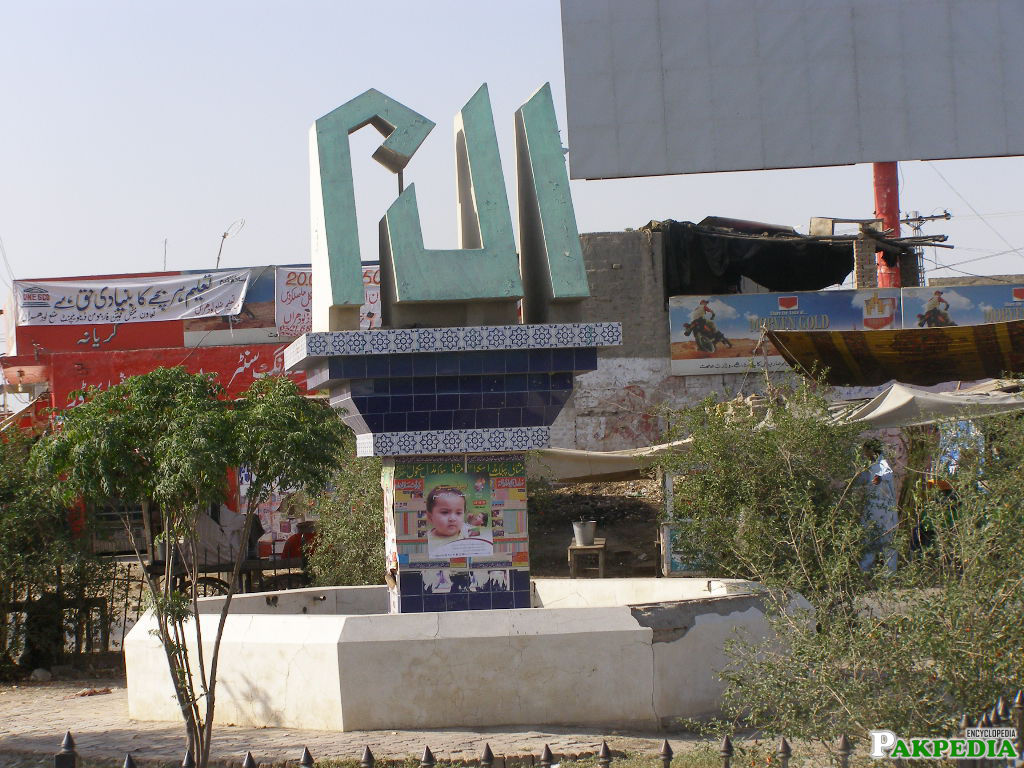 Lodhran was made District Headquarter on 1st July 1991 by the Government of Punjab under the Notification No.(30-06-91) 565-91/490 Ros-SO-II while its town committee wdas upgraded 1992 under the Notification No. SO-V/LG 535/91.
District Lodhran was created on 1.7.1991 The District was home to Siddique Khan  Kanju, minister of state for foreign affairs during Nawaz Sharif's government in 1990. It was due to his initiative that Lodhran was made a District in 1991
In 1991, when Tehsil Lodhran was upgraded as a District, it had 436 villages or Mauzas, 14 more were included in the district in 1992 by detaching them from Tehsil Jalal Pur Pirwala (District Multan), according to an order of Punjab Government No. 180-92/C-65/703 SO-II dated 25-06-1992.Bding a District Headquarter it was divided into three tehsils.
Lodhran comprises of 3 tehsils and 73 union councils, of which 11 are urban and 62 are rural UCs. The District has 4 urban settlements, one each in Tehsils Lodhran and Dunyapur, and two in Tehsil Kahror Pucca (Kahror Pucca and Dhanote).                                              
1. Lodhran
2. Kehror Pakka
3. Dunya Pur[3] Distric..
Boundries

District Lodhran lies between North Latitude 29.32 and East Longitude 71.41.
It is located on the North side of river Sutluj. This city is situated on the main Multan – Bahawalpur highway and 17 Km in the north of Bahawalur. It is bounded to the north by the districts of Multan, Khanewal and Vehari, to the south by Bahawalpur District, to the east lie the districts of Vehari and Bahawalpur. while district Multan lies on the western side.[4] Boundries.
Area
District Lodhranis spread over an area of 1,790 square kilometres comprising of followingthree tehsils Lodhran. The total Area in Acres of District Lodhran in 715889 which contains on plane ares. Now there are 450 revenue estates in the District.
The district is a smooth plain, almost whole under cultivation through canals and tube wells.Soil is found in shape of sand and clay, while the weather remains dehydrated. The sub-soil water in Dunya Pur Sub-Division is brackish, while Kahror Pakka and Lodhran Sub-Divisions fall in the sweet sub-soil water zone.[5] Area
Climate and Rainfall

The climate of the District Lodhran is hot and dry in summer and cold in winter. The summer season begins in April and continues till October.
The hottest months are May, June and July. The maximum and minimum temperature is recorded between 48.5 C and 28 C respectively.
The coldest months are December, January and February. During this period, sometimes the temperature flluctuates lbetween 22 C and 8 C in the winter respectively.
The average rainfall in the district is 71mm.[6] Climate
Irrigation

District Lodhran in served by two canals.
1. Qutab Pur Canal ( Perennial )
2.Mailsi Canal ( Non-Perennial )
There are four canal Sub-Divisions.  
1. Qutab Pur Sub-Division at Qutab Pur.
2. Lodhran Sub-Division at Lodhran.
3. Mahmood Sub-Division at Lodhran.
4. Manjha Kotla Sub-Division at Kahror Pakka.
Agriculture
Lodhran produce the 20% cotton of the Country.
Lodhran produce the 4% cotton of the World
Agriculture Major crops are Cotton and Wheat. Others includes Rice, Sun Flower, and Sugar Cane, Oil Seeds, Maize, Jawar, Bajra and Til.
Geography
The main towns of the district are: Bahawal Garh, Basti Pakka, Alipur Kanju, Amirpur Station, Rukanpur, Qadirpur Chimna, Layyalpur, Chelawahin, Adamwahim, Qutabpur, Gogran, Dhanot, Danwran, Rajapur, Dakhano Gharo, Choki Masti Khan, Borhanpur, Amirpur Sadat,Fatehpur, Makhdoom Ali and Jalla Arain. The total area of forest is 1,843 acres (7.46 km2).[7] Geography
Population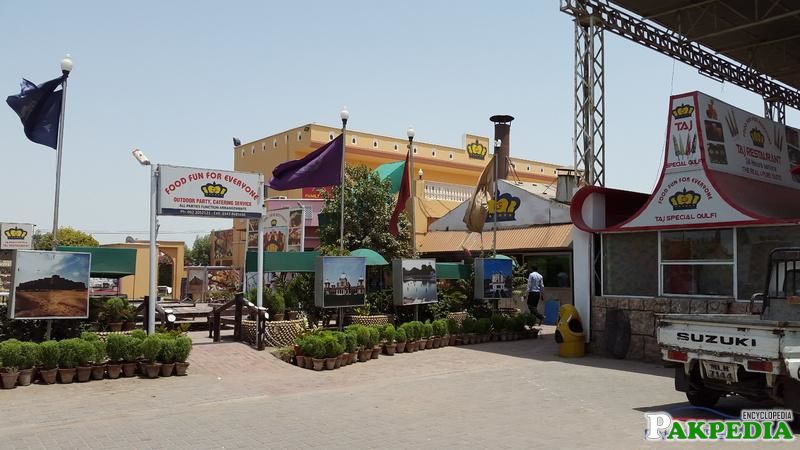 The main ethnic groups of the district are the GUJJAR..Ghori "Bhutta, Jam, Sandhi, Sameja, Lodhra, Lurka,Malana,Metala,Chaner, Rajput,Awan, Kanju, Baloch, Mughal, Arain, Jat, utra, Abbasi, Bhatti, Meo, Laar, Sayyid, Joiya, Wanjara, Noon,Tareen,Terhaily.Ghallu,Malik,SINDHU(JATT) REHAN. Rajput caste has a great power in Lodhran city polictics. Rana Muhammad Aslam (MPA) is a great leader of Rajputs in Lodhran Districts. As well as he is a big industrial of District Lodhran.[8]  Population 
People
People are very friendly and simple, and major cast are Cheema, Shah, Shiekh, Gori, Awan, Rajpoot and Ramay. The people are very hard workers, have strong believe on hard work. Mr. Saqib Ijaz is one of the talented youth from the small village of DuniaPur. He is studying Telecommunication engineering. He is aiming to become the President of Pakistan in future. Mr. Asim Ejaz Sheikh is studying Islamic history and political science and want to establish a university in the Lodhran district for foreign and diplomatic studies, because it is need of this area due to huge feudalism.[9]  People 
Infrastructure
Infrastructure The district has a total metalled road-length of 853 kilometres. The district is linked with Multan, Bahawalpur, Vehari and Khanewal districts through metalled roads. It also connects to jalal pur pir wala. The main Peshawar-Karachi railway line passes through Lodhran district. The district is linked with Khanewal, Bahawalpur and Vehari districts through railway network.
Stations
There are 3 grid stations in the district (ranging in capacity from 66 KV to 132 KV). There are 8 telephone exchanges operating in the district (ranging in capacity from 300 lines to 2,132 lines).Cellular phone services are also available in the district.
Lodhran Tehsil
There are 325 schools, 9 colleges, 30 hospitals, 10 police stations, 11 railway stations, 52 post offices,one radio station and 20 banks in Lodhran.[10] Lodhran Tehsil
Administration
As well as being district capital, Lodhran is the administrative centre of Lodhran tehsil, which is subdivided into 28 Union Councils.[11]  Administration