Lawrencepur, the producer of premier worsted fabrics, is located in Khyber Pakhtunkhwa of Pakistan. Pakistan is located at a crossroads of history where cultural (many different kinds of people or things) of Central Asia, Greece and South Asia fuse into one another.
| Title | Description |
| --- | --- |
| Details | |
| Type: | Fabrics |
| In Urdu: | لارنس پور ٹیکسٹائل ملز |
| Traded As: | Formal wear , Casual Dresses |
| Industry: | Fashion |
| Founded: | 1954 |
| Headquarter: | Lahore,Karachi and Islamabad |
| Email: | info.textile@dawoodgroup.com |
| Address: | Dawood Center, M. T. Khan Road, Karachi 75530 TEL: 021- 5686001-16 |
| Five Units: | Top making, Dying, Spinning, Weaving and Finishing |
| Fabrics: | Wool/Cashmere, Wool/Silk, Super 100's, Super 70's, Cool wool, Wool/Cotton and other |
| Location: | Khyber Pakhtonkhuwa |
| Took Over the Mills: | In 1960, Dawood Group |
History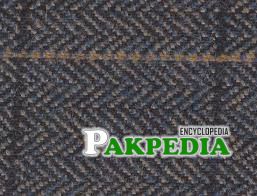 The mysterious beauty and power of the Indian Subcontinents useful things/valuable supplies attracted (white non-Jews) and Powerful people/ski slope bumps from Central Asia to Alexander the Great from Macedon, Greece. They all entered through the Khyber Pass and left their cultural hit/effect in these areas.A fabric piece woven around 3000 BC was unearthed from   Taxila, which is a  testimony to the skills and craftsmanship of these areas.Lawrencepur fabrics area tribute  to the  aesthetic  and creative spirit of these people.
Late 19th Century
During  the late 19th  century these areas came under British rule.Sir John Lawrence, the military commander of the frontier province established a military garrison, christened Lawrence, to protect British India borders from fierce Afghans. Two years after independence from the British in 1947, this garrison became the Lawrencepur Woolen and Textile Mills and became operational in 1954.Lawrencepur, the largest and the most established worsted textile mills in Pakistan, is a fully integrated unit with in house facilities to handle anything from raw wool to finished fabrics.
Initially Produced
Initially, Lawrencepur produced yarn for hand knotted carpets, blankets for the armed forces, woolen over coatings, tweed and worsted for the local consumer market. In 1960, however, Dawood Group took over the Mills and it was incorporated as public limited company.
Consist of Five Units
Lawrencepur mills consist of five units – Top making, Dying, Spinning, Weaving and Finishing. From 1949 to date with the mills have undergone evolutionary changes and now prestigious fabrics like Wool/Cashmere, Wool/Silk, Super 100's, Super 70's, Cool wool, Wool/Cotton and other blends are being produced , which are designed by a famous Italian designer.[1] History
Catalouge
Pure Wool / S100
Pure Wool / S70
Poly Wool
Tweed
Lyla
Plant Location

Lawrencepur Textile Mills, Dawoodpur.
Outlet Near You
Abbottabad
Bombay Cloth House. Main Bazar Tel:330769
Faisalabad
Fateh Habib Fabrics. Rail Bazar Tel: 637599-635737-615738
Murad Cloth House. Rail Bazartel: 629608-647767
Sh. Atta Muhammed & Sons. Rail Bazar Faisalabad Tel: 647783
Gujrat
New Alam & Sons. Chowk Pakistan Tel: 513380
Gujranwala
Aslam Cloth House. Rail Bazar Tel: 217455
Mujaddadi Cloth House. Rail Bazar Gujranwala Tel: 238955
Haripur
Pakistan Tailor & Cloth. Shop No. 5, Railway Road. Tel: 611433
Hyderabad
Firdus Cloth House. Tilak Incline Tel: 611820
Wijdan Cloth Centre. Tilak Incline Tel: 612402
Islamabad
Al-fabrics. Shop # 9 , Melody Market Civic Centre Tel: 2824670
Furnishing Palaza. 24 Block, Civic Centre.tel: 2277868-2828028
La Fabrica. 72-e, Blue Area. Tel: 2827503
The Fair Price Shop. Shop #6, Bl # 7, Melody Market, Civic Centre. Tel: 2876697
Jehlum
New Zafar Cloth House. Trunk Bazaar.tel: 628548
Karachi
A . Moosajee Sons. Zaibunnisa Street, Saddar.
Tel: 5660769 / 5213860 / 5652228-29
A . Moosajee Sons(Pvt) Ltd. 29-c, 26th Street,phase V, Dha. Tel: 5823968
Bari Fabrics. Uni Center, Saddar Tel: 5676828
Bism Traders. Dayaldas Building, Bombay Bazar.tel: 2443586
Gentilla. 74 Mehboob Market, Saddar. Tel: 5212549
Hayat Bros. Bhayani Chambers, North Nazimabad. Tel: 6642518
Jubilee Cloth House. Opp. Taj Resturant M . A . Jinnah Road. Tel :2436726
M .jaladin & Bros. Shahrah-e-iraq, Saddar Tel: 5210350/5212758
Mossajee Lukmanjee & Sons. Raja Ghazanfarali Road, Saddar. Tel: 5650965
Noble Corner. A-21, Karim Center, Saddar Karachi. Tel: 5672218
Salim Fashion. Bahadurabad Tel: 4932011/4924735
Lahore
Bashir Sons. Ymca Building. 16 Shahrah-e-quaid-e-azam.
Tel:7249567 / 7237685 / 7311007
Bashir Brothers. 268 Itefaq Bazar, Azam Cloth Market. Tel: 7632606 / 7632970
Barry Sons. 47 Anarkali. Tel: 7323850
Crescent Corporation.
29 Punjab Block,azam Cloth Market. Tel: 7240525 / 7669809
Glamour 3. Shop No. 3, Bhatti Arcade, Model Town Link Road. Tel: 5854317
H . Karim Buksh Enterprises.
41-e,commercial Zone, Liberty Market , Gulberg Iii. Tel: 5755678-80
H . Karim Buksh & Sons. 65 Shahrah-e-quaid-e-azam. Tel: 7358742-7352066
H . Karim Buksh. 39 Moon Market, Allama Iqbal Town. Tel: 7830636, 7448325
New Imperial Cloth House. 82. Anarkali Tel: 7358212,7323908
Saleem Fabrics. 16 Commercial Zone, Liberty Market, Gulberg Iii.
Tel:5712368, 5873263
Multan
Insaf Fabrics. Cantt Tel: 510576-547890
Prince Departmental Store. Quaid-e-azam Shopping Centre, Cantt. 
Tel:511273-519091-515271
Peshawar
Al-wahab Agencies. Arab Road, Cantt. Tel: 273512
Keen Agencies.
Office # 5, 1st Floor B1-c,super Market Cantonment Palaza Saddar Road. Tel: 2755862
Style Fabric. Jinnah Street Peshawar Cantt. Tel: 275523
Rawalpindi
De Fabrica. 46 Bank Road, Tel: 5563997
Fashion Fabrics. 54/4 Bank Road, Cantt. Tel 5563945
Hameed Cloth House. Bazar Kalan. Tel: 5553410
Nafees Cloth House. Satellite Town. Tel: 4843838
New Fashion Co. 41-k, Bank Road Cantt. Tel: 5563997
New Nafees Cloth House. Bazar Kalan. Tel: 5542542
Paris Cloth House. Bazar Kalan. Tel:5553982
Simla Fabrics. 41-e, Bank Road. Tel: 5519724
The Simla Cloth House. 41-l Bank Road, Cantt. Tel: 5520712
Sukkur
Ghouris' Dept Store. Frere Road. Tel: 23334 / 24653
Wah Cantt
Al Faisal Cloth House. Lala Rukh, Wah Cantt. Tel: 510547
Contact Information
Lahore
Address: 35 – A, Empress Road Lahore,54000
Phone No :+92 42  6301601-7
Karachi
Address:Dawood Center, M. T. Khan Road, Karachi 75530
Phone No: +92 21 5686001-16
Islamabad
Address: House No. 24, Street NO. 20, Sector F-7/2 Near Rana Market Islamabad
Phone No: +92 51  5686001-16
Company Email
info.textile@dawoodgroup.com