A piece of land measuring one square and seven acre i.e. (256 Kanals) situated on Ferozpur, Road,  Lahore  about 17 kilometers from  Lahore  was proposed for beggar house. The foundation was laid down by her Excellency BEGUM NAHEED SIKANDAR MIRZA W/O Governor General of Pakistan on 27-02-1958. The first phase of the building was completed in late 1958. An opening ceremony was held on 30-09-1958 by her Excellency BEGUM NAHEED SIKANDAR MIRZA.Due to some reasons the proposed beggar house plan was sacked and it was decided by the then Government to provide Health facilities to the general public. Hence the birth of Lahore General Hospital took place in the early 1959.[1] www.lgh – org.pk
| Title | Description |
| --- | --- |
| Details | |
| Type: | Hospital |
| Name: | Lahore General Hospital |
| Name in Urdu: | لاہور جنرل ہسپتال |
| Name: | Lahore General Hospital |
| Name in Urdu: | لاہور جنرل ہسپتال |
| Location: | Lahore, Punjab, Pakistan |
| Situated : | Ferozepur Road, Lahore |
| In 1958: | The first phase of the building was completed |
| In 1959: | Birth of Lahore General Hospital took place |
| Situated : | Ferozepur Road, Lahore |
| In 1958: | The first phase of the building was completed |
| In 1959: | Birth of Lahore General Hospital took place |
| Website: | http://www.lgh.org.pk/ |
| Organisation | |
| Founded : | 1958 |
| Care System: | Service Before Self |
| Affiliated University: | University of Health Sciences |
| Hospital Type: | Specialist and teaching |
| Funding By: | Public |
| Medical Superintendent: | Dr. Ghulam Sabir (MBBS, DCH, MPH) |
| Cell #: | 0346-4455283 |
| Affiliated with: | General Hospital Lahore was affiliated with Postgraduate Medical Institute, Lahore in July, 1975 & University of Health Sciences |
| Departments: | Department of Neurosurgery, Department of Surgery, Department of Orthopedics, Department of Plastic Surgery and so many others |
| Medical Superintendent: | Dr. Ghulam Sabir (MBBS, DCH, MPH) |
| Cell #: | 0346-4455283 |
| Affiliated with: | General Hospital Lahore was affiliated with Postgraduate Medical Institute, Lahore in July, 1975 & University of Health Sciences |
| Departments: | Department of Neurosurgery, Department of Surgery, Department of Orthopedics, Department of Plastic Surgery and so many others |
| Services | |
| Beds: | Many |
| Emergency Department: | Yes |
| Standards: | International Standards |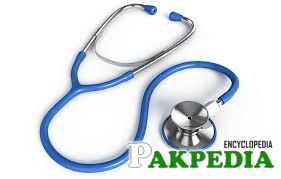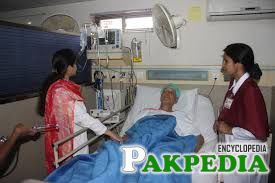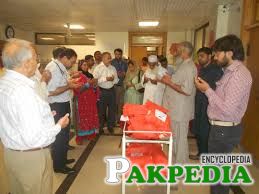 About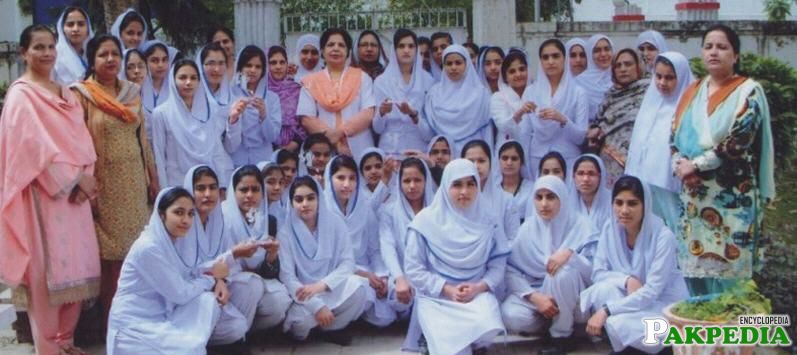 Mission Statement
To establish Lahore General Hospital as the best public sector hospital providing tertiary level care of health services to the community. Develop strong coordination with the allied departments and develop the human skills in order to be more effective and efficient.[2] Mission Statement 
History
Lahore General Hospital started functioning in the existing building of proposed Beggar House. At that time, Hospital was used as convalescent home for the over flow of patients of
  Mayo Hospital,  Lahore  and there were no proper treatment / Diagnostic facilities available at Lahore General Hospital.The department of Neurosurgery of King Edward Medical College, Lahore was setup at  Lahore  general Hospital in 1966. This department was housed in old building temporarily till 1981.Then after the birth of Postgraduate Medical Institute  Lahore  in 1974, Lahore General Hospital Lahore was affiliated with Postgraduate Medical Institute in July, 1975. Except the department of Neurosurgery, T.B & Chest; these both departments were remain attached with K.E.M.C, Lahore.In 1995, on the shifting of Allama Iqbal Medical College to new campus, Jinnah Hospital complex was affiliated with AIMC and PGMI was shifted to Services Hospital,  Lahore . The Lahore general hospital was attached with AIMC. This continued till 31-05-1997. then again LGH was attached with PGMI on 31-05-1997.After the autonomy, new well equipped OPERATION THEATORS of UROLOGY and ORTHOPADIC were started, which lowered the huge burden of SOT, SOT was renovated and new RECOVRY ROOM added to it. A laundry plant was also installed. Seven rooms for private patients declared in general side in addition to eighteen rooms of Neurosurgery Department.[3] About history – LGH [4] LGH Home – About
Administration
| | | | |
| --- | --- | --- | --- |
| Sr. No | Name | Designation | Contact No. |
| 1 | Prof. Gias-Un-Tayyab | Principal PGMI/AMC/LGH |   |
| 2 | Dr. Ghulam Sabir | M.S | 0346-4455283 |
| 3 | Dr. Arif Shahzad Bhatti | AMS Repair | 0301-4471643 |
| 4 | Dr. Asifa | AMS (Store) |   |
| 5 | Dr. Munaza Koukeb | AMS OPD Incharge | 0333-4309637 |
| 6 | Dr. Rana Shafique Ahmad | Principal Allied School | 0333-4232315 |
| 7 | Dr. M. Waris Gaba | AMS Pharmacy | 0321-9411881 |
| 8 | Dr. Sohnia Ayub | PSO to MS | 0307-8754976 |
| 9 | Dr. Irfan Aziz | DMS Out-Door (Morning) |   |
| 10 | Dr. Shabnam Gulzar | AMS Nursing Affairs/O.Ts, General Store | 0300-4262856 |
| 11 | Dr. Rashid Hussain Sherazi | AMS Admn | 0300-6183687 |
| 12 | Dr Muhammad Iqbal | AMS  ADP | 0333-6277242 |
| 13 | Dr. Abdul Ahad | DMS Works,Stationary |   |
| 14 | Dr. Farrukh Mehmood Lodhi | DMS Emergency-Night | 0345-7267539 |
| 15 | Dr. Khurrum Butt | DMS Emergency-Morning | 0301-4351811 |
| 16 | Dr. Abdul Aziz | DMS One Window | 0333-4326173 |
| 17 | Dr. Umer Ishaq | DMS OPD-Evening |   |
| 18 | Dr. Sajid Hussain | DMS Chemical Store | 0333-6174162 |
| 19 | Dr. Moeen Nawaz | Manager – Radiology | 0300-6024505 |
| 20 | Dr. Saqib Nadeem | Director Works | 0321-4110560 |
| 21 | Dr. Muhammad Ahmad | DMS Night | 0333-8960338 |
| 22 | Dr. Zulqarnain | DMS OPD night |   |
| 23 | M. Rashid Mansoor | Computer Programmer | 0333-4753041 |
| 24 | Mst. Razia Bano | Nursing Superintendent | 0333-4112075 |
| 25 | Mr. Muhammad Amjad Riaz | Statistical Officer | 0323-4510194 |
| 26 | Mr. Azam | Office Superintendent |   |
| 27 | Mr. Amjad | PA to Principal | 0322-4874009 |
| 28 | Mr. Nouman Rafique | PA to MS | 0321-4574021 |
Affiliation
Postgraduate Medical Institute, Lahore
University of Health Sciences
Postgraduate Medical Institute
Lahore General Hospital Lahore was affiliated with Postgraduate Medical Institute, Lahore  in July, 1975.
University of Health Sciences
University of Health Sciences (UHS) Lahore is an innovative, vibrant, internationally recognized student research university with 80 colleges and institutes affiliated and about 35,000 undergraduate and 4000 postgraduate students registered.
UHS is focused on delivering high-quality instruction in basic medical sciences, revitalizing the neglected fields of nursing and other allied health sciences, pioneering courses in biomedical engineering, genetics and behavioural sciences, and fostering significant on-campus and off-campus research activities.[5] University of Health Sciences 
The core values of UHS include: Quality Assurance; Justice, Fair play, Merit and Transparency; adherence to Standard Operating Procedures with zero tolerance to deviation; Resistance to all Pressures; building innovative culture; and, commitment to implementation, output and devotion to public service.
Departments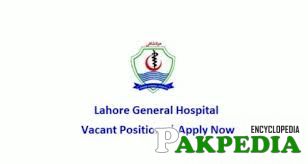 Department of Neurosurgery
Department of Surgery
Department of Orthopedics
Department of Plastic Surgery
Department of ENT
Department of Urology (Dialysis)
Department of Ophthalmology
Department of Anesthesia
Department of Medicine
Department of Dermatology
Department of T.B & Chest Diseases (Pulmonology)
Department of Pathology
Department of Interventional Neuroradiology
Fast Facts
On 01-07-1998 LGH was declared as an Autonomous hospital. Dr. Sabiha Khurshid Ahmad was appointed as 1st Chief Executive of this hospital.After the autonomy, new well equipped OPERATION THEATORS of UROLOGY and ORTHOPADIC were started, which lowered the huge burden of SOT, SOT was renovated and new RECOVRY ROOM added to it. A laundry plant was also installed. Seven rooms for private patients declared in general side in addition to eighteen rooms of Neurosurgery Department.School of Midwifery / General Nursing is also working in this institute and hundreds of students are being trained every year. A class of Dispenser . students is also under training in this hospital. A recently new Dialysis technician class has been started w.e.f 15.01.2010.Lacs of people turn out for out-door treatment as well as indoor treatment now days. The following facilities are available in this institution under the supervision of the Professors of PGMI,  Lahore .[6] Fast Facts – LGH
Facilities
Diagnostic facilities of Radiology and Pathology are also available in the hospital premises. In radiology deptt. New MRI machine was installed in 2005 to facilitate the patients of  Lahore  General Hospital, Lahore and referred patients from different Government hospitals.A library also exists in hospital premises for the benefit of doctors/ trainees of Postgraduate Medical Institute, Lahore.The Emergency block is functioning. Neurosurgery, General Surgery, Medical, Orthopedics, Gynae & Obs, Paeds related emergencies are being dealt here. Fully equipped ICU along with Pathological and Radiological facilities i.e. CT SCAN, X-Ray, Ultrasound, central gas and suction system are available in its beautiful 4-story building. The 24 residential accommodations for BS 1-10 employees was started on 23.02.2007 and handed over to employees and is under use.[7] Facilities of – Hospital