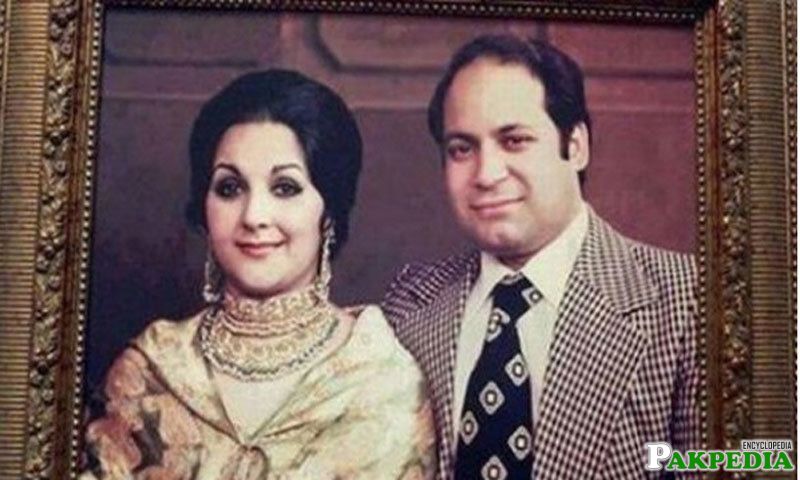 Kulsoom nawaz and nawaz shareef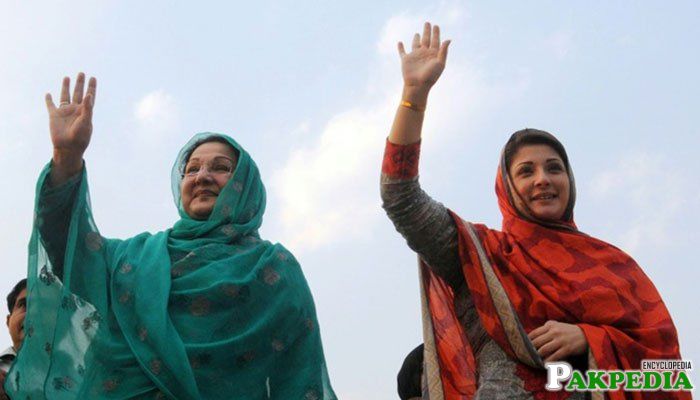 Kulsoom nawaz and mariam nawaz
With Turkish president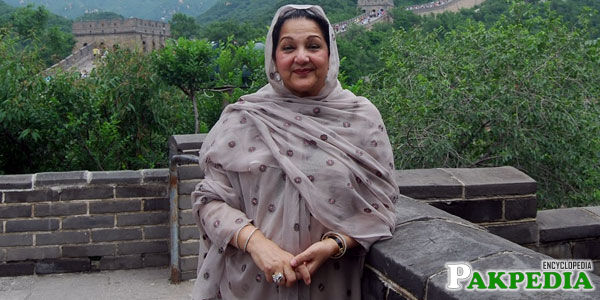 Kulsoom Nawaz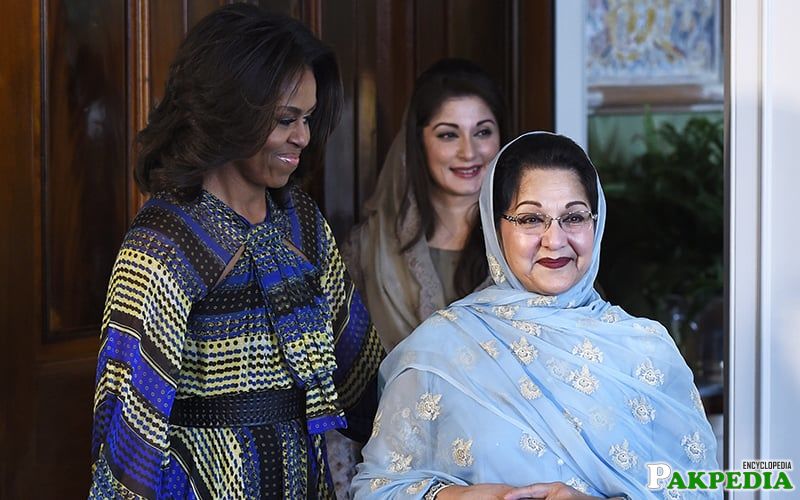 with Michelle obama
Early Life and Education
Kulsoom was born in Lahore into a Kashmiri family. Her father's name was Hafiz Butt, whereas her mother was the daughter of famous wrestler Ghulam Muhammad (also known as The Great Gama). Kalsoom has two sisters and a brother. Kulsoom did intermediate from the Islamia College, and Bachelors from the Forman Christian College University. Kulsoom completed her MA from the University of Punjab Jati Umra after marriage . She has a Masters degree in Urdu. She is married to
Nawaz Sharif
, the former Prime Minister of Pakistan. She has four children with Nawaz, two daughters, and two sons. Her daughter, Maryam, is the former chairperson of her father's youth initiative, and the wife of politician Muhammad Safdar Awan. Her other daughter, Asma, is married to Ali Dar, the son of Ishaq Dar, the finance minister of Pakistan, while both of her sons, Hassan and Hussain, are businessmen. Her father-in-law, Muhammad Sharif, was the founder of Ittefaq Group, while her brother-in-law, Shehbaz Sharif, and nephew, Hamza Sharif, are politicians, the former of whom is the current Chief Minister of Punjab. Kulsoom lives in Lahore at Sharif Palace, with her family. 
[2]
Early Life and Education
Political Career
Kulsoom was the First Lady of Pakistan for a third non-consecutive term; she remained at the post from 1990 to 1993, 1997 to 1999 and 5 June 2013 to 28 July 2017. During the years that her husband, Nawaz Sharif, thrice became the prime minister or even led the opposition against the then arch-rival
Benazir Bhutto
, Kulsoom avoided getting involved in politics herself. However, this was changed when Chief of Army Staff and Chairman of the Joint Chiefs of Staff Committee General Pervez Musharraf led a military coup d'état against her husband on 12 October 1999. Kulsoom was arrested by female members of the Pakistan Army Corps of Military Police and immediately shifted to her local residence unlike her husband who was taken to Adiala Jail. According to her daughter, Maryam Nawaz, Kalsoom "dauntlessly challenged the usurper when a lot of men backed out". Sharif named Kulsoom as the president of Pakistan Muslim League in 1999, and she remained on post till 2002. For months before the exile of Nawaz Sharif to Saudi Arabia, Kulsoom built a momentum for political activity. It paid off in the form of putting an end to the agony of her husband in jail. 
[3]
Political career
Victory of Kulsoom Nawaz in NA 120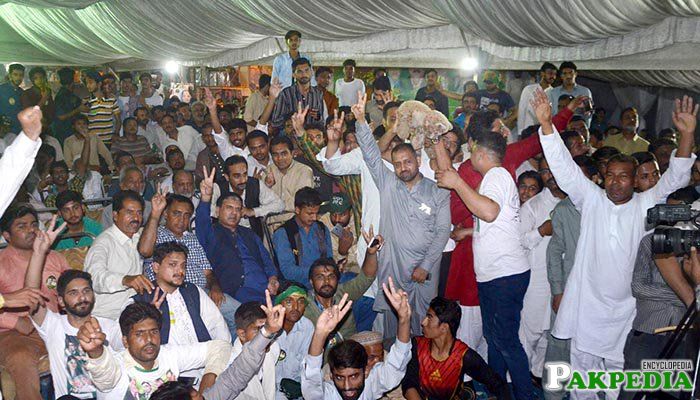 Pakistan Muslim League – Nawaz (PML-N) candidate Begum Kulsoom Nawaz Sunday won the closely contested by-election for her husband Nawaz Sharif's 'home seat' NA-120 on Sunday. According to unofficial and unverified results, Kulsoom Nawaz managed to attain 61,254 votes, while her competitor, Pakistan Tehreek-e-Insaaf's Dr. Yasmin Rashid attained 47,066 votes.
Maryam Nawaz
Sharif, who ran her mother's campaign, tweeted following the victory: "Shukar Alhamdouillah a million times ! This was PMLN vs ALL !" Addressing party workers at the party's Model Town office, Maryam congratulated PML-N workers and supporters. The by-election, which began at 8am and largely remained without incident, was seen as a major test for the ruling PML-N after Sharif's disqualification by the Supreme Court on July 28 in the Panama Papers case. PML-N fielded Kulsoom Nawaz for the contest against Dr. Yasmin Rashid of PTI and Faisal Mir of Pakistan Peoples Party (PPP), among others. All polling stations in the constituency were declared sensitive, with police, rangers and army personnel providing security.
[4]
Victory Victory
Kulsoom Nawaz Illness
Begum Kulsoom Nawaz, former prime minister Nawaz Sharif's wife, has reportedly been diagnosed with throat cancer. The
PML-N
source speaking to Dawn said that she was likely to opt for chemotheraphy instead of surgery. However, he added, this is an initial diagnosis and further information will be made available as more tests are conducted. Geo News on Tuesday also reported that Begum Kulsoom had been diagnosed with throat cancer, citing doctors in the United Kingdom. The doctors added that the cancer is treatable. Geo News reported that Maryam Nawaz, Sharif's daughter, will run the election campaign in Begum Kulsoom's absence. 
[5]
Kulsoom Nawaz illness
Death
After her prolonged illness of lymphoma (throat) cancer which was diagnosed last year, Kulsoom Nawaz couldn't fight with it more and died today on 11th September 2018. She was under treatment since August 2017 in a hospital in London. On 14th September 2018 she was laid to rest in Lahore next to the graves of her father-in-law Mian Sharif and brother-in-law Abbas Sharif. A large number of politicians of all the parties and the followers of PMLn except her 2 sons Hassan and Hussain Nawaz attended her funeral which was led by Maulana Tariq Jameel.