Khalique Ibrahim Khalique wrote number of hit books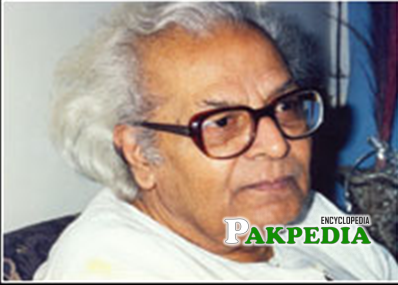 Famous Film maker and writer
Harris khalique son of ibrahim khalique
Biography
Khalique Ibrahim Khalique was born into a clan of Kashmiri Brahmins who had converted to Islam and settled in Lucknow. Khalique Ibrahim Khalique was born in
Hyderabad
in 1926. He received his early education in Lucknow but was later sent to
Lahore
and graduated from
Punjab University
. He began his film career as a script and dialogue writer with Information Films of India, in 1945 after moving from Lahore to Mumbai. Later, he decided to settle in Karachi in 1953. Khalique Ibrahim Khalique was a Pakistani documentary filmmaker and writer. 
[1]
Biography Biography
Harris Khalique
Harris Khalique is a bright young man who writes poetry not only in Urdu but also in English. He is reputed to have written some verses in Punjabi as well. Son of the famous writer, Khalique Ibrahim Khalique, he happens to be an engineer by profession and is currently heading an NGO at
Islamabad
. Five of his poetic collections have already appeared in print. The first was in Urdu and appeared in 1991 under the title Ab Jab Hui Barish. 
[2]
Harris khalique
Career
Khalique's literary career spans more than six decades. He emerged as a poet and writer in the 1940s and his English and
Urdu
works were published across the Indian subcontinent. He has hundreds of articles, papers, translations and many books to his credit. He came to Pakistan and joined the Department of Films and Publications and served it for 25 years before getting retirement as director films. Being a pioneer documentary filmmaker in the country, he received numerous national and international awards. His most famous films include Ghalib, Pakistan Story, Architecture, Cultural Heritage of Pakistan, One Acre of Land, Pathway to Prosperity and Coconut Tree. He penned his memoirs — Manzilain Gard Ki Mannind — in 2000. His poetry book is titled 'Teen Taveel Nazmain'. 
[3]
Career Career
Views of Harris Khalique Son
On the 5th death anniversary of his father, Harris Khalique wrote a personal note in his memory He said that My father was seen as a man of limited means compared to most of his family and friends. He was also known for his different views on religion and prevalent social norms.  His recognition as a poet, a scholar of Marxist persuasion and, most of all, a pioneering documentary filmmaker of Pakistan decorated by the state and awarded internationally, never translated into any mentionable material wealth. He remained a middle-level government servant for most of his life. In Karachi after the Partition of the subcontinent, he rejected all possibilities offered by his social background and political contacts. He refused to file for any property claims. he was criticised by some of our close relations and neighbours all along. For instance, one of my aunts would declare that he is profane, misled and distorting the minds of her nephews, which meant us, his children. When I look back, our relatively simple living wouldn't have bothered people as such if we weren't leading a different social life.  He used to say me that "Learn to be different from your lot and learn to get away with it." 
Major Documentary Films
"Ghalib" (Urdu)
"Pakistan Story" (English) and its Urdu version "Pakistan ki kahani"
"Pathway to Prosperity" (English) and its Urdu version "Khushhali ka rasta"
"One Acre of Land" (English)
"The Coconut Tree" (English)
"Pakistan siqafat kay ai'nay main" (Urdu) and its English version "Cultural Heritage of Pakistan" 
"Architecture" (English)
"Journey through Darkness" (English)
"Buddha in Stone" (English)
"Quaid-i-Azam" (Urdu)
Books
"Manzilein Gard Ke Manand" (Memoirs)
"Ujalon Ke Khwaab" (Poetry)
"Pakistan Story" (History)
"Kamyab Nakam" (Short Stories)
"Aurat Mard Aur Dunya" (Play)
"Urdu Ghazal Ke Pachchees Saal" (Literary Criticism) 
Death
Khalique Ibrahim Khalique, 80, a well-known man of letters, died after protracted illness on 29th September 2006. He was buried in the Sakhi Hasan graveyard on 29th september. He is survived by widow Hamra Khalique and sons Haris Khalique and Tariq Khalique. After so many years still he is remembered for his fine piece of urdu and english documentaries.