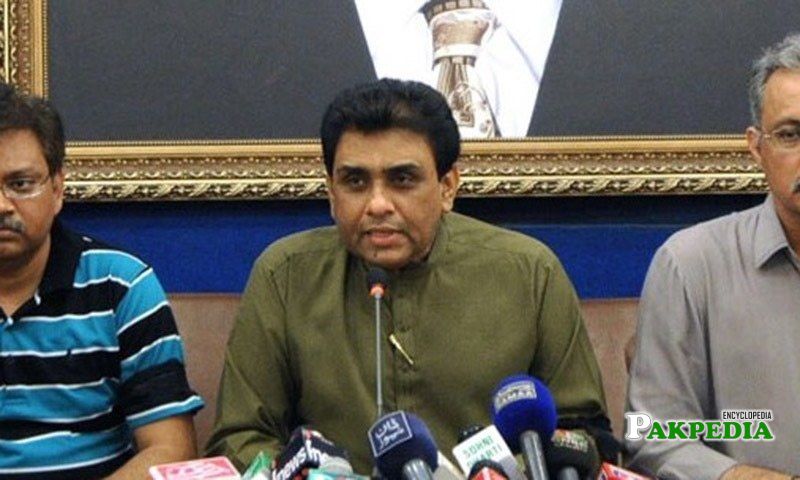 Infront of Media
Pakistani Politician Addressing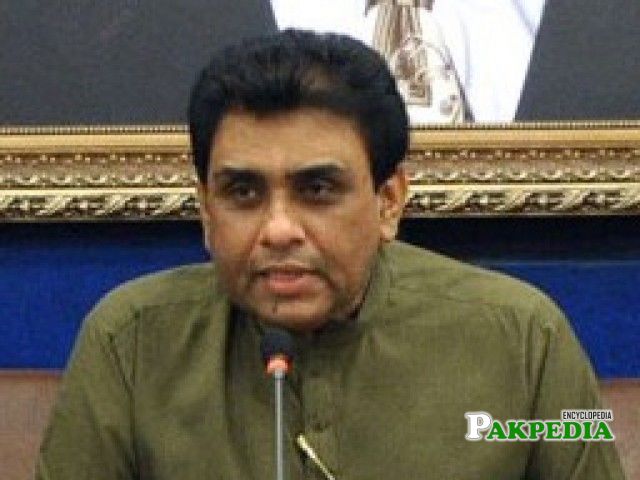 MQM deputy convener
Guest at ARY News Channel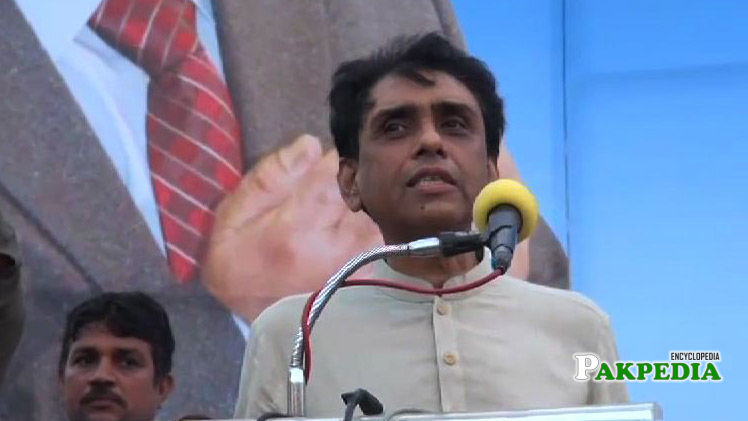 Member of the National Assembly of Pakistan
Biography
Mr Siddiqui is an MQM member of the National Assembly from
Hyderabad Pakistan
.He served as deputy convener Muttahida Qaumi Movement (MQM).He is a MQM organizer.
[1]
Biography
Career
Khalid Maqbool Siddiqui was elected as the member of the National Assembly on a ticket of Muttahida Qaumi Movement from NA-219 Hyderabad in Pakistani general election, 2013.
[2]
Political Career
Medical Treatment
Senior Muttahida Qaumi Movement (MQM) leader Dr Khalid Maqbool Siddiqui once gone to Singapore for medical treatment.MQM spokesman Aminul Haq told Dawn that Mr Siddiqui flew to Singapore from
Islamabad
on a scheduled visit. Khalid Maqbool had some health issue that's whu he went to singapore for normal health checkup..
[3]
Medical Treatment
Tessoris Senate Ticket Splits MQM-P
The senior leaders of MQM-P revolted against their chief
Farooq Sattar
over the nomination of candidates for the Senate elections and suspended the membership of
Kamran Tessori
for six months.As per the details, both Farooq Sattar and
Amir Khan
disagreed with each other on the party candidates, in a meeting held at Bahadurabad office earlier in the day.The session, which was attended by senior leadership of MQM-P, including Kanwar Naveed Jamil, Waseem Akhtar, Nasreen Jalil,
Khalid Maqbool Siddiqui
and others, ended in a chaos.
Disagreement on Tessori
While talking to media at Bahdurabad, Senior MQM-P leader Khalid Maqbool siddiqui, on behalf of the Rabita Committee (coordination committee) members who were present at the occasion,  announced the decision to suspend the deputy convener Kamran Tessori for six months, adding that  Farooq Sattar is still the convener of the party.
[4]
Disagreement on Tessori
Contact Information
Permanent Address: House 301/8 F.B. Area Karachi.
Local Address: J50, Parliament Lodges, Islamabad.
Contact Number: +92 300 2109090
Email: khalid.na219@na.gov.pk[5]  Contact Information 
Head of MQM
Khalid Maqbool Siddiqui, who won the General Elections 2018 from NA 255 Karachi by securing maximum votes has now become the head of his party replacing Farooq Sattar. Khalid Maqbool Siddiqui presented the MQM Manifesto after winning the Elections where the terminatory ofMinorityy is their main objective. His other Manifestos include the addition of provinces, better educational system, corruption free country, Eliminate unemployment and many more. On 18th August 2018 Imran Khan announced Khalid Maqbool as Minister of Information Technology and Telecommunication.