K-Electric (formerly known as Karachi Electric Supply Company Limited) is a Pakistani vertically integrated electric-energy corporation involved in generating, transmitting, and distributing electrical power to over 23 million inhabitants of Karachi, Sindh, Pakistan. It employs over 11,000 people and covers an area of 6,500 square kilometers with industrial, commercial, agricultural and residential areas falling under its network.[1] K Electric News
| Title | Description |
| --- | --- |
| Details | |
| Type: | Public |
| Name: | K-Electric |
| In Urdu: | کے الیکٹرک |
| Nick Name: | KE |
| Traded As: | KSE: KEL |
| Industry: | Electricity Generation, Transmission and Distribution (installed capacity 2,262 MW) |
| Founded: | September 1913 |
| Headquarter: | KE House, 39-B, Sunset Boulevard, Phase-II, Defence Housing Authority, Karachi, Pakistan |
| Key People: | Tayyab Tareen (Chief Executive Officer) Syed Moonis Abdullah Alvi (Chief Financial Officer) Dale Sinkler (Chief Generation & Transmission Officer) Eram Hasan (Chief Supply Chain Officer) Syed Fakhar Ahmed (Chief Marketing & Communications Officer) Shoaib Baig (Chief Peoples Officer) |
| Predecessor: | Karachi Electric Supply Company |
| Revenue: | IncreasePKR 190.358 billion (2014-15) |
| Auditors: | KPMG Taseer Hadi & Company, Chartered Accountants |
| Legal Advisor: | Abid S. Zuberi & Co |
| Net income: | IncreasePKR 28.324 billion |
| Total assets: | PKR 367.56 billion |
| Owner: | ABRAAJ GROUP through KES POWER & The Government of Pakistan |
| Number of employees: | over 10, 962 (As of 31 Dec. 2012) |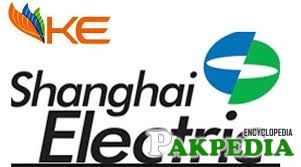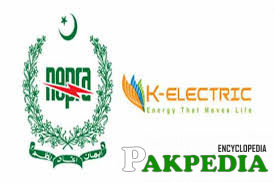 K-Electric

K-Electric was incorporated on 13 September 1913, under the now repealed Indian Companies Act, 1882 (currently Companies Ordinance, 1984). In 1952, the Government of Pakistan took control of the Company by acquiring majority shareholding of KESC. In 2005, the Government privatised K-Electric. In 2009, The Abraaj Capital, a leading private equity firm based in Dubai, bought the power utility for a significant equity stake in the company.[2]  Dawn News K  Electric
Abraaj Group fully controls KE via the holding company, KES Power Limited which holds 72.58% of its shares. The company is in process of being taken-over by Shanghai Electric for $1.77 billion.
History
1913 – 1933 KE was formed
A century ago a company was formed to serve the power needs of a small port to
1933 – 1947: Phenomenal Consumer Growth
The power needs of the country increased following independence phenomenal population growth and unplanned geographic expansion. Today, it represents a very complicated power utility system that energizes lives of over 23 million people; spread over 6,500 square km across Karachi & its adjoining areas such as 'Uthal, Bela & Vinder'.
In 1952, : Nationalization
The Government of Pakistan (GoP) took control of the Company by acquiring majority shareholding of KE.
1960 – 1970 Deterioration
KE was a profit making utility but due to lack of vision, resource management, corruption, false practices, negligence, ignorance, political influence etc., it started to weaken the company rapidly.
19942005 a hrefhttpswww.pakpedia.pkdocPakistan_Army classexternal-link target_blank Pakistan Armya took management of KE
In 1994, the declining health of KE, gave rise to the suggestion of transferring it into private hands. During the interim period between 1994 and 2005, Army management was instated at the state utility to stabilize the Company's operational and financial health.
Abraaj Group
In the earlier part of 2009, Saudi Al-Jomaih, approached The Abraaj Group, a leading private equity firm in growth markets, with a proposal for a potential stake in KE. The deal was eventually finalised in May 2009 at a ticket price of $361 million for a significant equity stake in the Company, which granted Abraaj Group full management control. Abraaj Group brought in a professional management team with over 41 senior managers to immediately address the management affairs at KE. Currently, the team is headed by Chairman Tabish Gauhar and CEO Tayyab Tareen.
Investment profit and the turnaround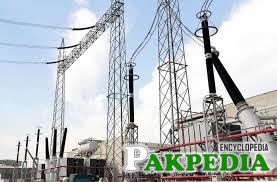 After decades of financial illness, KE has remarkably achieved an important milestone of becoming a profitable entity. From 2009 to 2012, KE witnessed an unprecedented US$1 billion shareholders equity investment, major overhauling of its technical resources, wide-ranging capacity and efficiency improvements and an effective management. These much needed interventions have enabled KE to get back on the sustainability track.
While a profit of PKR 3.73 billion (2014–15) seems insignificant when compared with the financial investment made, it is indeed a step towards a sustainable future. During the last few years, KE has been successful in arranging substantial funds for its development project from IFC, ADB and OEKB and many local financial institutions. That coupled with the capital injection has enabled KE to add over 1010 megawatts of new and efficient generation capacity and significantly enhance its transmission and distribution capacities. Efficiency gains have really helped the Company improve its operating performance over the past few years.
In November 2012, K-Electric received US$50 million from two of its debt financiers, International Finance Corporation (IFC) and Asian Development Bank (ADB) who are lenders of US$275 million to KE. Each of the two institutions has invested US$25 million equivalents in the common shares of the power utility, thus translating into an equity infusion of US$50 million equivalents and with another recent investment of US$300 million to enhance the reliability and performance of the Transmission network.
Power generation transmission
KE in a major value addition departed from conventional practice of billBy 2012, KE achieved Gross Dependable Generation Capacity of 1670 Megawatts. The latest addition to its generation fleet took place in May 2015 when its Korangi plant saw the addition of another Combined Cycle unit. This added another 27 MW to the existing 220 MW that the power plant was generating. Before that, in April 2012, KE's newly constructed prime power station called Bin Qasim Power Station No. II started to generate 560 additional megawatts when it was converted to Combined Cycle technology. Overall, 1057 MWs had been added to KE's installed power generation capacity, from January 2009 to May 2015, by construction of new power plants, improvement of existing fleet efficiency by 21.7 per cent through the measures stated above in addition to the replacement of old machines with highly efficient machines, timely and digital annual maintenance and overhaul of Bin Qasim Power Station I's old units and by optimum dispatch of electricity. Reliability of the system has been improved by reducing unit tripping by 33% and by 31% reduction in the loss of un-served energy. KE's 180 MW GE – Jenbacher Gas Engines – Project has been awarded "Best Fast Track Project (Silver Award)" and "Best Plant in the Region" title by Asian Power Magazine.
Also, 768 MVA have been added to KE's transmission capacity through construction of 12 new grid stations bringing the total number of Grid Stations to 64, and installation of 16 new transformers at existing grid stations. A total of 63 kilometre new transmission lines have been laid down enhancing the network from 1186 to 1249.32 kilometers, while 124 kilometer extra high tensions lines have been rehabilitated. With addition of 18 new circuits to the network the total number of circuits has come to 118. With that, transmission losses have been reduced from 4.19% in 2008 to 1.40% in 2015.
Online bill payment
payment and established a system of online payment service in collaboration with 12 leading banks of the country, becoming the first power utility in Pakistan to bring the convenience of an integrated and round the clock online bill payment service. The banks are: Allied Bank, Burj Bank, Bank Al Habib, HBL, KASB Bank, MCB Bank, Standard Chartered bank, Summit Bank, Samba Bank, Soneri Bank and UBL. Customers can log on to www.ke.com.pk, the KE official website, anytime and from anywhere in the world, and pay by using their 13 digit account number. KE customers can also visit their own internet banking page and pay their power bills by entering their 13 digit KE account number. This convenient service saves them from waiting for the printed bill to arrive and physically visiting bank branches and standing in queues. Customers not familiar with online payment, have been offered other value added alternate payment facilities via Easy Paisa outlets, UBL Omni shops and NADRA offices by just presenting their 13 digit account number at a much wider distribution network of these institutions.
Campaigns
KE in a major value addition departed from conventional practice of billhile describing key challenges faced by power sector, State Bank of Pakistan notes: "… Leakages in terms of theft and inefficiencies at the generation and transmission stage must be seriously addressed. In this regard, the example of a privatized KE is insightful: this utility has shed surplus staff (despite stiff union opposition); has cut power supply of unpaid bills (even for high-profile government agencies); has invested in more efficient generation units; and has formulated a commercially driven load-shedding schedule. As a result, the situation is quite different in Karachi compared to the rest of the country.[3] K Electric   
KE launched its new campaign against electricity thieves by the name of "They Steal We Pay" (Urdu: وه كريں ہم بهريں) in 2009. This campaign warned power thieves that if they steal electricity they would be charged a penalty or be jailed for a long time.
In May 2015, KE launched a mega campaign against defaulters and power thieves called "Operation Burq". Working in tandem with law enforcement agencies, teams were appointed to collect payments, register cases against nonpayers, and reduce losses through actively chasing defaulters. TV, print, and social media campaigns were run to bring people into the loop about the campaign's results. This campaign continued successfully till July of the same year having had an aggressive approach.
After the success of Operation Burq in 2015, Operation Burq II was launched in January 2016. The bill against electricity theft and default which was passed in the Assembly armed KE teams this time to deal with the perpetrators according to the law. TV, print, and digital media campaigns kept the consumers apprised with the progress of the Operation.
New Identity
To reflect its renewed commitment to serve its vast consumer-base and instill its core resolve into its functions, the Company revamped its corporate identity changing its name, logo and tagline. The new identity, that entails 3 feathers that represent their primary function & ESG (Environmental, Social Governance) values, creates a perception of a robust organization dedicated to serve Karachi & hence Pakistan.
Check Bill Online
If you want to check Bill online then you should to Go on K Electric website. write there your Meter Number and you will get Duplicate bill. Now you can Pay These Bill Online through your Bank Account, Mobile credit or Credit card.