The Jinnah Postgraduate Medical Centre (J.P.M.C., a.k.a. Jinnah Hospital) is located at Rafique Shaheed Road in Karachi Cantonment area of Karachi  Sindh   Pakistan.
The JPMC is a public hospital established in 1959. The original hospital operated in a building that was an army barracks [1] Army barracks   constructed in 1865, and moved to the Jinnah Postgraduate Medical Centre in 1959.
| Title | Description |
| --- | --- |
| Details | |
| Location: | Karachi |
| Decimal: | 24.85, 67.05 |
| UTM: | 42R 302963 2749748 |
| Geo URI: | Geo:24.85,67.05 |
| Hours: | Open today · Open 24 hours |
| Phone: | (021) 99201300 |
| Address: | Rafiqi H J Rd, Karachi |
| Mr. Mohiuddin: | Assistant |
| Mr. Muhamamd Akhter Anwer: | Deputy Director |
| Prof. Sughra Perveen: | Coordinator Surgical Faculty |
| Prof. Syed Masroor Ahmed: | Coordinator Medical Faculty |
| Prof. Nadeem Ahmed Rizvi: | Chairman Postgraduate/House officers/Trainee Resident Medical Officers Distribution Committee |
| Dr. Shereen Rehman Bhutta: | Dean & Prof. of Gynaecology & Obstetrics |
| Dr. Seemin Jamali: | Executive Director |
| Type: | Landmark |
| Region : | PK |
| Website: | http://www.jpmc.edu.pk/ |
| Organisation | |
| Founded : | mnlk |
| Care System: | Government |
| General Nursing & Midwifery Training Course: | 3 Years |
| Post RN B.Sc. Nursing Degree Programme: | 2 years |
| M.Sc. Degree Programme: | 2 years |
| Diploma in Psychiatry Health Nursing: | 1 Year |
| Diploma in Renal Nursing: | 1 Year |
| Diploma in Critical Care Nursing: | 1 Year |
| Diploma in Emergency & Disaster Management Nursing: | 1 Year |
| Hospital Type: | Genearal Hospital |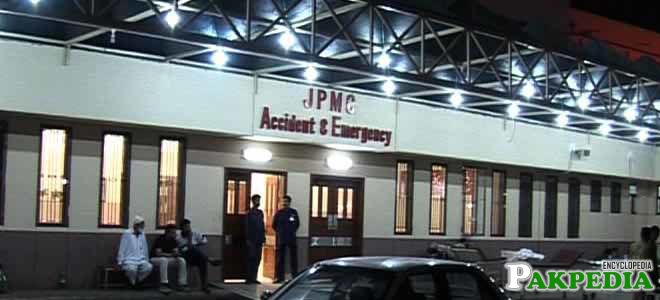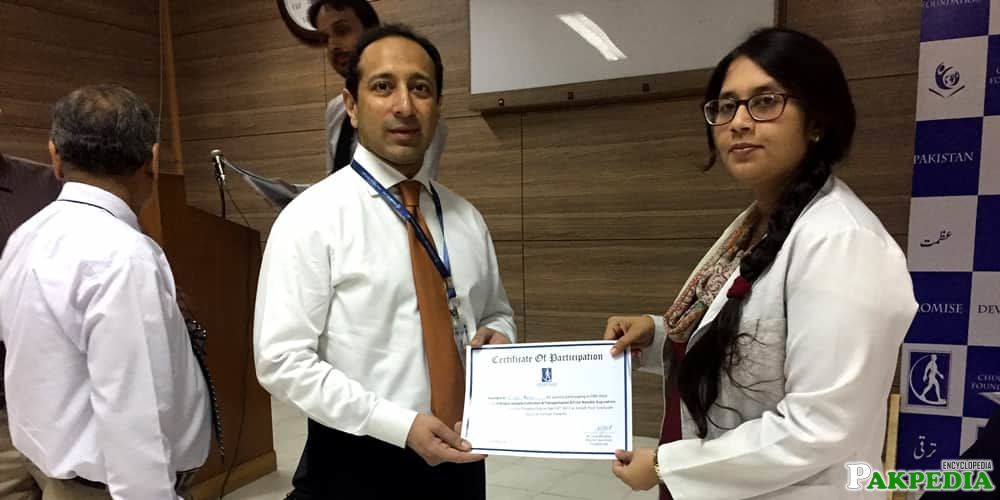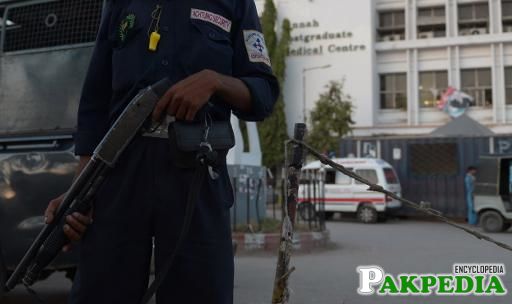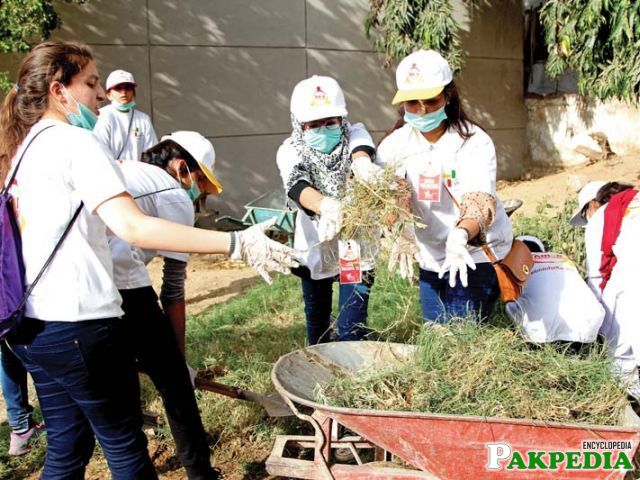 JPMC History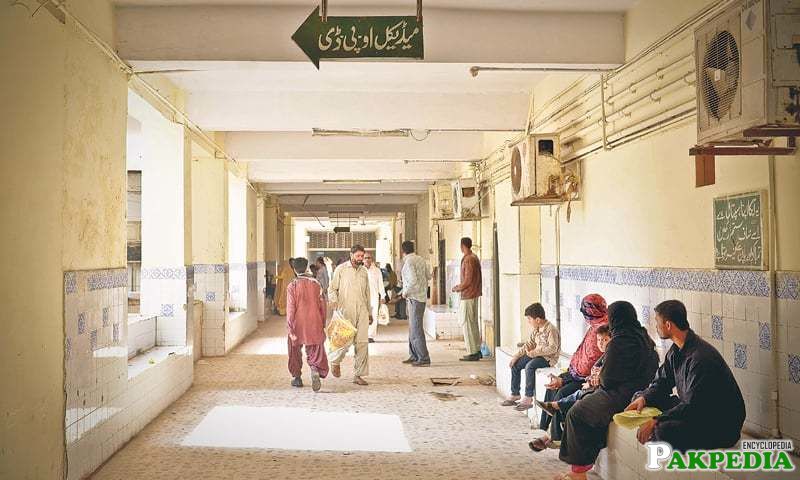 The Journey of Jinnah Postgraduate Medical Centre JPMC
The journey of Jinnah Postgraduate Medical Centre (JPMC) started in 1930 in Medical Corps Hospital, mmeant for medical aid to military personnel exclusively. In 1942 it was re-named as the British General Hospital and remained as such till 1947; a 100 bedded hospital with all basic necessarjpy facilities.After the creation of Pakistan in 1947, the father of the nation,        Quaid-e-Azam Muhammad Ali Jinnah was requested to grant approval to lend his name to the hospital, which he graciously accorded, with the condition that it be opened for the public. Thus the Medical Corps Hospital/British General Hospital was named as Jinnah Central Hospital (JCH).[2] History JPMC  
Attachment of JPMC with Dow Medical College
In 1952, Dow Medical College (DMC) was attached with JCH. In August 1954 the National Assembly of Pakistan authorized the Basic Medical Sciences Institute (BMSI), as basic sciences education was deemed crucial to establishing a centre for higher medical education. After its initial establishment at DMC, Karachi, the Government of Pakistan changed the site for the development of BMSI to a building situated at the site of JCH. The Indiana University with its staff embarked on the establishment of BMSI, headed by Dr. Paul A. Nicoll, Prof. of Physiology who deserves major credit for accomplishment of this assignment. He was ably assisted by Dr. Osgood D Priddle, Prof. of Pharmacology and Dr. Rolla N. Harger, Prof. of Biochemistry. The BMSI with six departments and laboratories, including Anatomy, Biochemistry, Microbiology, Pathology, Pharmacology and Physiology, was thus established as the most updated medical institution of its time. The official opening ceremony was held on 11th April, 1959. Speakers on this occasion were the President of Pakistan, General Muhammad Ayub Khan, President of Indiana University, Dr. Harman B. Wells and Director General Health, Col. M. Jaffer [3] History of  JPMC  
The Opening Ceremony
The opening ceremony was a grand affair. The first class of students was inducted on 1st June, 1959. In 1963, the amalgamation of BMSI and all units of JCH led to the creation of JPMC with the combined administration headed by a Director.
JPMC, thus established, comprised of a cluster of buildings spread over 148 acres. The prime purpose of this institution, in addition to treating patients, became higher medical education, training and research. Thereafter, with the passage of time, more buildings were constructed to cater to the growing needs of various evolving specialties. It can now proudly claim to be the biggest and the best equipped public sector hospital in Pakistan, employing highly qualified staff in numerous specialties, ready to render quality health care services to the ailing. In the process, JPMC also imparts high quality training to medical graduates, nurses and technicians and undertakes meaningful research in clinical and basic medical sciences.
Mission statement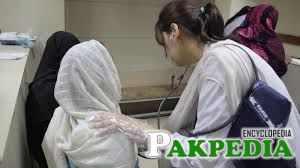 JPMC declares its mission to
Improve education and healthcare in Pakistan by imparting quality education and care.
Promotion of research and generation of knowledge and skill development.
Provide quality healthcare to all irrespective of ability to pay.
Explore avenues for resource generation.
Dr. Seemi Jamali Executive Director 99201360, 99201300 Ext. 2400
 Mst. Afshan Nazly Principal College of Nursing 99203125, 992201300 Ext. 2367
 Dr. Badar Jehan Deputy Director (Medical). 99202359, 992201300 Ext. 2256
 Mr. M. Akhter Anwer Deputy Director (MRSS, E&T) 99203093, 99201300 EXT 2202
 Ch. Muhammad Akram Deputy Director (General) 99203086, 99201300 ext 2415
 Dr. Javed Akhtar Jamali Deputy Director (Admn.) 99202359, 99201300 ext 229
 Dr. Muhammad Suleman Deputy Director (OT) 99201300 ext 2603
 Dr. Sikandar Hayat Deputy Director (Security) 99201300 ext 2888
 Dr. Zamir Hussain Baloch Deputy Director (D&M) 992203097, 992201300 Ext. 2214
 Dr. Yahya Khan Tunio Deputy Director(Works & P&D) 992203081, 992201300 Ext. 2403
 Mrs. Shahnawaz Fazal Chief Nursing Superintendant 99203236 ,99201300 ext 2369
 Mr. Riaz Baig Chughtai Principal College of Physiotherapy 99203096 ext 2612
 Mr. M. Raiz Bhatti Principal School of Paramedics 99201300 ext 9
14 Mst. Violet Barkat Principal School of Nursing 99201300 ext 2648
15 Ms. Shaheen Kausar Nursing Superintendent 99201300 ext 2648
16 Mr. Rana Maher Din Accounts officer 99203388, 99201300 ext 2207
17 Mr. Dilbar Khan Assistant Director (R&M) 99201300 ext 2403
18 Mr. Shehzad Victor Administrative Officer 99201300 ext 2416
19 Mr. Riaz Gill Office Superintendant (Admn.) 99201300 ext 2629
Composition of JPMC
Department of Accident & Emergency
Department of Medicine
Medical Unit I
Medical Unit II
Medical Unit III
Medical Unit IV / Medical ICU
Department of Thoracic Medicine
Department of Radiotherapy/Oncology
Department of Dermatology
Department of Psychiatry
Department of Nephrology