Jhelum (Urdu, Punjabi: جہلم) is a city on the right bank of the Jhelum River, in the district of the same name in the north of Punjab province, Pakistan. Jhelum is known for providing a large number of soldiers to the British Army[1] "Dominated – Recruitment" before independence and later to the Pakistan armed forces due to which it is also known as city of soldiers or land of martyrs and warriors.Jhelum is a few miles upstream from the site of the Battle of the Hydaspes between the armies of Alexander of Macedonia and Raja Porus. A city called Bucephala was founded nearby to commemorate the death of Alexander's horse, Bucephalus. Other notable sites nearby include the 16th-century Rohtas Fort, the Tilla Jogian complex of ancient temples, and the 16th-century Grand Trunk Road which passes through the city. According to the 1998 census of Pakistan, the population of Jhelum was 145,647  and in 2012 its population is 188,803.[2] world – gazetteer.com
| Title | Description |
| --- | --- |
| Information | |
| Name : | Jhelum |
| In Urdu : | جہلم |
| Language | |
| Government | |
| Area | |
| Population | |
| Time zone | |
| Codes | |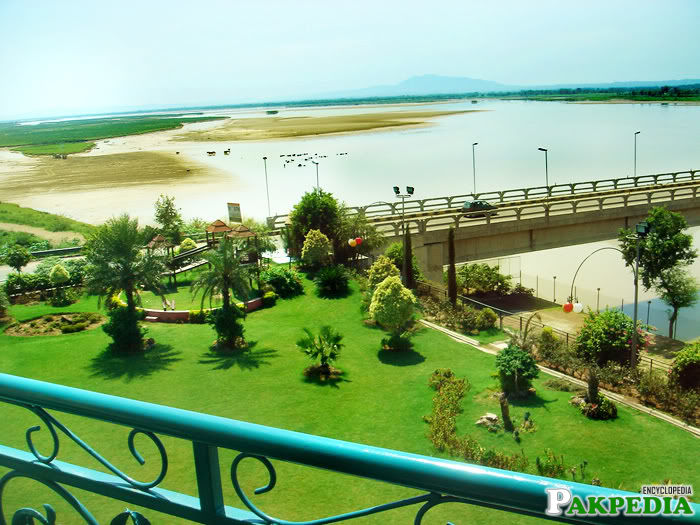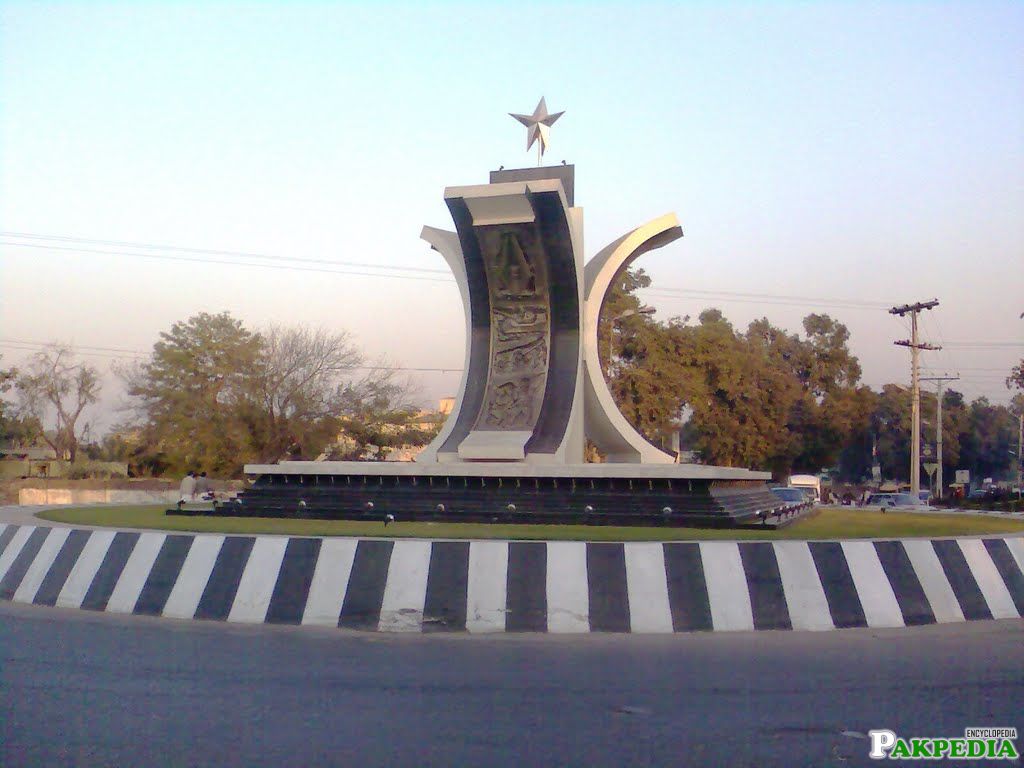 Jhelum (Urdu, Punjabi: جہلم) is a city on the right bank of the Jhelum River, in the district of the same name in the north of Punjab province, Pakistan. Jhelum is known for providing a large number of soldiers to the British Army[1] "Dominated – Recruitment" before independence and later to the Pakistan armed forces due to which it is also known as city of soldiers or land of martyrs and warriors.Jhelum is a few miles upstream from the site of the Battle of the Hydaspes between the armies of Alexander of Macedonia and Raja Porus. A city called Bucephala was founded nearby to commemorate the death of Alexander's horse, Bucephalus. Other notable sites nearby include the 16th-century Rohtas Fort, the Tilla Jogian complex of ancient temples, and the 16th-century Grand Trunk Road which passes through the city. According to the 1998 census of Pakistan, the population of Jhelum was 145,647  and in 2012 its population is 188,803.[2] world – gazetteer.com
History
British Raj
During British rule, Jhelum was connected by the North-Western Railway to other cities in the Indian Empire, 1,367 miles from Calcutta, 1,413 from Bombay, and 849 from Karachi. The population according to the 1901 census of India was 14,951.The present town is of modern origin, the old town, which may have been the Bucephala of Alexander having been, on the left or opposite bank of the river. Under Sikh rule the place was quite unimportant, being mainly occupied by a settlement of boatmen, and at the time of annexation contained about 500 houses. It was then chosen as the site of a cantonment and as the headquarters of the civil administration. For some years it was the seat of the Commissioner of the Division, but in 1859 his headquarters were transferred to Rawalpindi. Under British rule, Jhelum has steadily advanced in prosperity; and is the entrept for most of the trade of the District, though, since the completion of the Sind-Sgar branch of the North-Western Railway; the salt trade no longer passes through it. It is an important timber the timber from the Kashmir forests which is floated down the river being collected here. A good deal of boat-building is carried on. The cantonment, which is 3 miles from the civil station, contains the church and post office. The normal strength of the garrison is one Native cavalry and four Native infantry regiments. The municipality was founded in 1867. During the ten years ending 1902'3 the receipts averaged Rs. 32,100, and the expenditure Rs, 31,900. Receipts and expenditure from cantonment funds in the same period averaged Rs. 31,900 and Rs. 6,100 respectively. The chief income of the municipality in 1903-4 was Rs. 34,200 chiefly from octroi; and the expenditure was Rs. 41,000. The town has two Anglo vernacular schools, a municipal high school, and a middle school maintained by the American Presbyterian Mission. Besides the civil hospital, the mission also maintains a hospital.[3] london- gazette.co
Ancient
The Rajputs, Jats and Ahirs,who now hold the Salt Range and its northern plateau respectively, appear to have been the earliest inhabitants of Jhelum.The history of Jhelum dates back to the semi-mythical period of the Mahabharata. Hindu tradition represents the nearby Salt Range as the refuge of the five Pandava brothers during the period of their exile. The next major point in the history of the district was the Battle of the Hydaspes between Alexander the Great and the local ruler, Porus. Abisares (or Abhisara; in Greek'), called Embisarus by Diodorus, was an Indian people king of abhira[4] Reginald E.- Enthoven descent beyond the river Hydaspes, whose territory lay in the mountains, sent embassies to Alexander the Great both before and after the conquest of Porus in 326 BC, although inclined to espouse the side of the latter. Alexander not only allowed him to retain his kingdom, but increased it, and on his death appointed his son as his successor. The Gakhars appear to represent an early wave of conquerors from the west, and who still inhabit a large tract in the mountain north to tilla range. Gakhars were the dominant race during the early Muslim era and they long continued to retain their independence, both in Jhelum itself and in the neighbouring district of Rawalpindi.
Later Periods
After the decline of the Mughal Empire, the Sikh invaded and occupied Jhelum District. The Muslims faced severe restrictions during the Sikh rule. In 1849 Jhelum passed with the rest of the Sikh territories to the British. In 1857 the 14th Native Infantry stationed at Jhelum town mutinied, and displayed a vigorous defence against a force sent from Rawalpindi to disarm them, but decamped for the night following the action, with the main body being subsequently arrested by the Kashmiri authorities, into whose territory they had escaped.
Tourism Travel
National
Daewoo Express Bus Service and other bus services operate from the city to the entire country.There is a regular bus/Hiace service available running from early hours of the morning to late in the night. Daily routes include Rawalpindi, Islamabad, Lahore, Gujrat, Gujranwala, Sialkot, Mandi Bahauddin, Sargodha, Chakwal, Mirpur and Faisalabad.Regular bus and van services are available within Jhelum District. It includes important towns and villages such as: buses from Jhelum to Pind Dadan Khan, Dina, Sohawa, Lilla, Nakka Khurd, Chakri Rajgan Khalaspur, Pind Sawika, Bair Faqiran- Green Hills Village) Nagyal, Sanghoi, Mangla Cantt, Nara, Domeli, Darapur, Jalalpur Sharif and many more, while vans go from Jhelum to Sanghoi, Wagh, Dina, Kharian, Sarai Alamgir, Chak Jamal, Chak Doulat, Mughalabad, Boken, Dhanyala and many other destinations as well as Baragowah.
Railway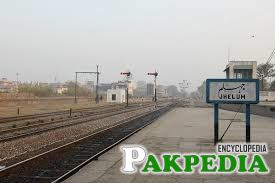 The Jhelum Railway Station was built in 1928 during British rule before the independence of Pakistan. It was connected by the North-Western Railway to other cities in the Indian empire. Jhelum is on main line of Pakistan Railways, and linked to whole country through Railway line across Pakistan. Many of the railway lines and bridges were designed and constructed by exceptionally hardworking engineers during the British time and after independence in railway workshop Jhelum.
Air
The nearest international airport is the Islamabad International Airport, which is approximately 110 km by road from Jhelum. The Sialkot International Airport, is approximately 100 km by road from Jhelum. A small airport called Gurha Salim Airport is situated 13 km (8 mi)  from the city centre. It is not being used by any commercial airlines, but only for military purposes.[5] Main –   Airports
Education
Higher and Technical education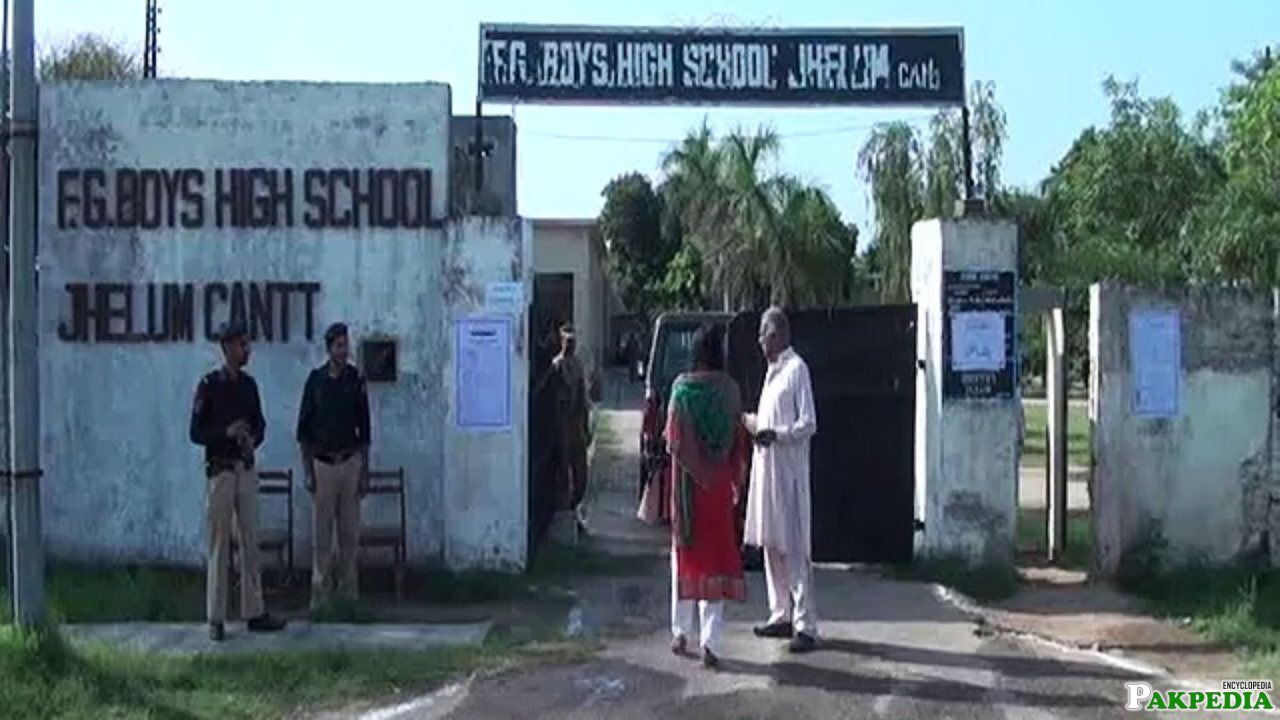 In technical education there are three technical colleges, Government Institute of Technology (Chak Daulat), Government Vocational Institute for Women (Civil Lines Jhelum) and Government Technical Training Institute.Air School System is an Independent Education System that follows National Curriculum in accordance with Federal Ministry of Education and is registered as a Private Limited Company under the Companies Ordinance 1984. Air Foundation School System carries Trade Mark under the Ordinance 2001/Act 1940, Government of Pakistan. AFSS is ISO 9001  2000 certified by Moody International.
Universities
The University of the Punjab has also established a campus in Jhelum offering programs related to business, commerce, law, and computer science. The new undergraduate and postgraduate degree programs are due to commence soon. The literacy rate of Jhelum is high in comparison to other cities of the Punjab. 65 kanals of land was allocated to establish this campus by Government of Punjab.Jhelum also has two sub-campuses of the Virtual University of Pakistan, Virtual University Campus at Civil Lines opposite city Church and other one is Private Virtual Campus namely Wings Institute of Learning.Virtual University of Pakistan inaugurated its own Campus in Jhelum in March 2012; VU Jhelum Campus has started its vital role to educate people of Jhelum within their affordability. It is located in the middle of the city in a beautiful building. VU Jhelum Campus is well equipped, neat and organised campus. To facilitate the students, all sort of academics programs are offered at the campus. Students can continue their study without any power cut and internet issue. It is the place where students get prepared for their promising career and meet their respective course fellows.
Others
Telecommunication
3G Internet Service is available in this city since September 2014. The PTCL provides the main network of landline telephone with minority shares of few other operators like WorldCall. All major mobile phone companies operating in Pakistan provide service in Jhelum. Broadband internet access is available from DSL, EVDO to state of the art WiMAX technology from many ISPs, WiMax and WiFi operators like PTCL EVO, Wateen, Mobilink, WorldCall, LinkdotNet etc. WorldCall has laid its fiberoptics throughout the city of Jhelum for future project of FTTH with Triple Play service. In August 2008 PTCL has also launched its IPTV service named PTCL Smart TV in Jhelum. Jhelum has got its own ISP Jhelum Networks which is semi public organisation working for development of telecommunication and internet services throughout Jhelum. Company started its services in 2011 and now covering more than 200sq/km area.Jhelum Networks is providing WiFi and cable internet services throughout the district. Different Cellular Networks are also Providing 3G internet in city Jhelum.
Sports
Located within the city is a golf course called the River-View Golf Club,[6] Jhelum- Golf Club where national golf tournaments are held regularly.There is also a Cricket + football Stadium Zamir Jaffri Cricket Stadium where District level tournaments are held. In October 2008, Pakistan Cricket Board upgraded this stadium for Regional events.Besides the mainstream sports like football, cricket, hockey, and squash, a lot of other sports are also played in the rural areas around the city. These, which are equally popular, include tent pegging, volleyball, stone-lifting and Kabaddi. Thousands of people flock to these local grand sporting events as keenly as the average sports fan anywhere in the world.These events are usually sponsored by the UK and foreign based Pakistani diaspora.
Geography and Climate
Lying at 32°56 North latitude and 73°44 East longitude, Jhelum is located a 1-hour and 30 minutes drive from the Capital of Pakistan Islamabad, and 3 hours drive from the heart of Punjab Lahore. Jhelum is linked with these cities through the National Highway N-5. Several cities are within 1 to 2 hours drive including Gujrat (home to fan manufacturing), Chakwal and Mirpur, Azad Kashmir.Jhelum has a humid subtropical climate (Kppen climate classification Cfa) and is extremely hot and humid in summer, and cold and generally dry in winter. The maximum recorded temperature in the pre-monsoon season of April to June is 49.2 °C (120.6 °F), whereas in winter the minimum temperature recorded is 0.6 °C (30.9 °F).Average annual rainfall is about 850 millimetres (33 in) which is much below the required quantity given the extremely high evaporation levels. Nevertheless, in the rainy season water torrents flow from the north to Jhelum River very rapidly and cause damage to the crops, bridges, roads. This is responsible for the soil erosion in the district.