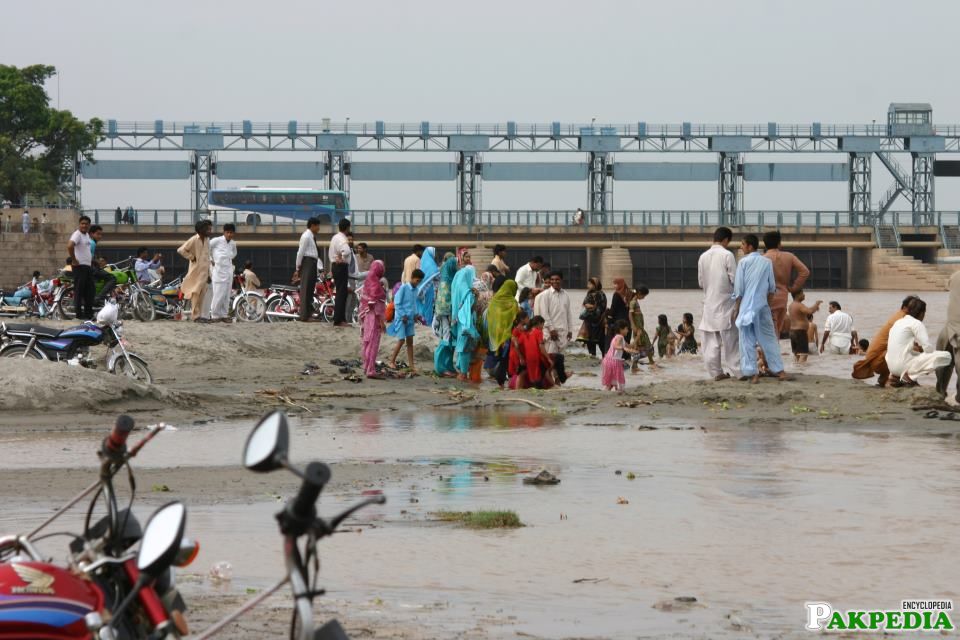 Jhang Famous Point
Jhang Sultan Baho
Jhang Mazar Heer Ranjha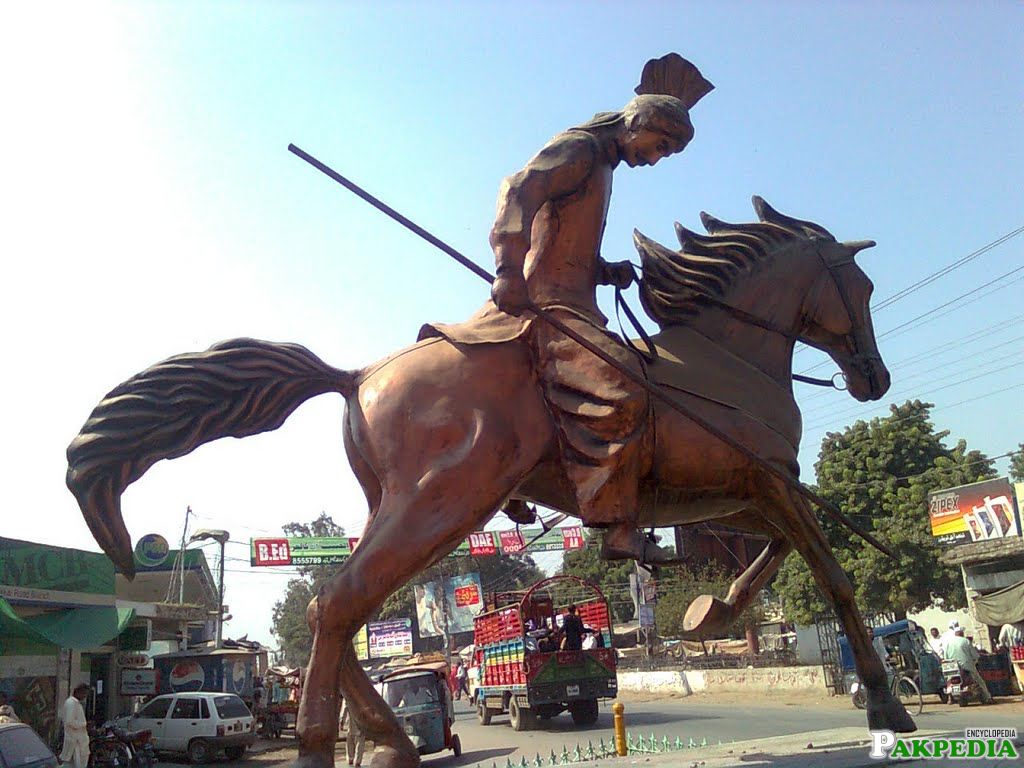 Jhang Sadar Chowk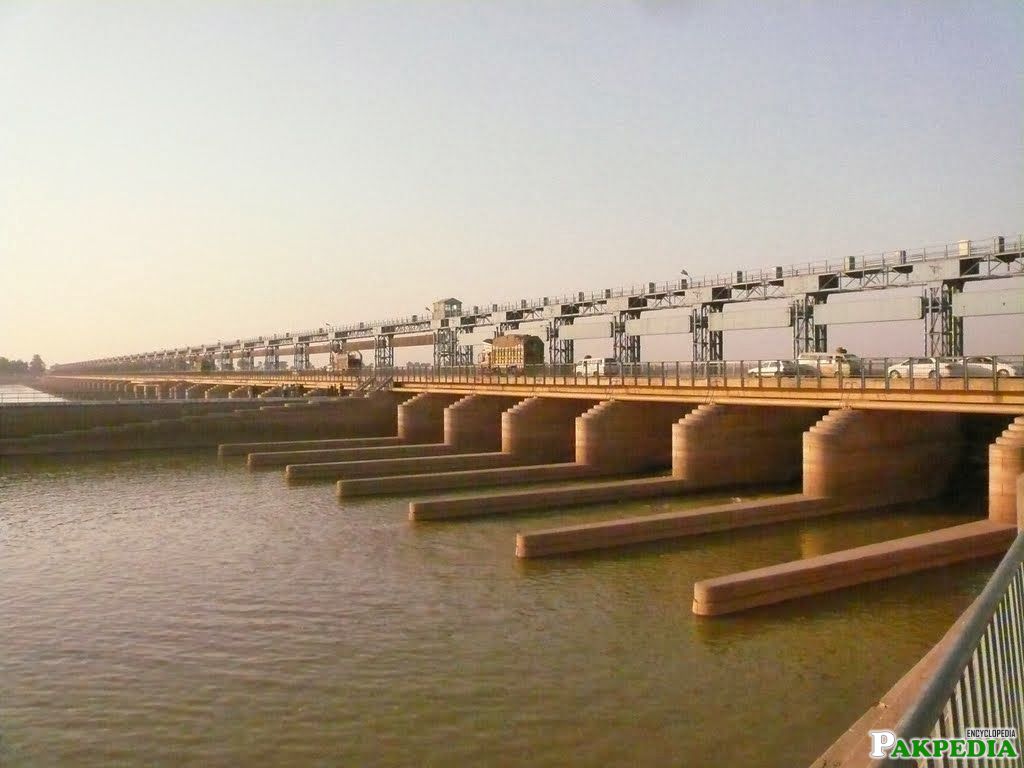 Jhang Trrimu Bridge
History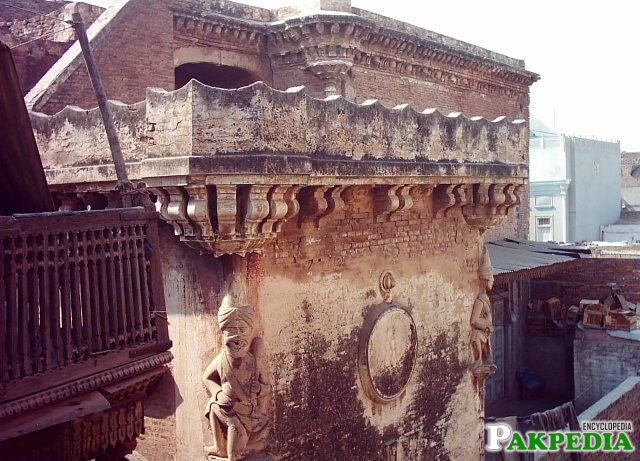 Under the British Raj, the towns of Jhang and Maghiana, lying two miles (3.2 km) apart, became a joint municipality, then known as Jhang-Maghiana.Maghiana lies on the edge of the highlands, overlooking the alluvial valley of the Chenab, while the older town of Jhang occupies the lowlands at its foot.
Population of Jhang
According to the 1981 census of
Pakistan
, the population of Jhang was 1,970,944 with the 434,495 housing units in Jhang. In the 1998 census, population of Jhang was 2,834,545, with an annual growth rate of 2.16%. The male population was 1,474,099 (52.00%) and the female population was 1,360,446 (48.00%). Languages mostly spoken in Jhang are Punjabi and Urdu . Jhang is a Muslim city with Sunni and Shia communities.
[2]
Population of Jhang
Administration
District Jhang is divided into four Tehsils, Jhang, Shorkot, Ahmad Pur Siyal and, 18 hazari.Jhang Saddar is the administrative center of Jhang tehsil (a subdivision of the district), the tehsil itself is divided into 55 Union councils.
[3]
Administration
Famous people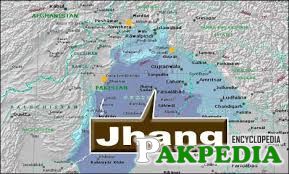 AL- Haaj Sheikh Muhammad Akram– Bussiness man and politition
Shiekh Waqas Akram S/O Sheikh akram– Present M N A
Abdus Salam – Nobel laureate in physics
Syeda Abida Hussain – politician (former federal minister and Pakistani ambassador to the United States)
Dr Abul Hasan Ansari – politician
Nazeer Naji – journalist
Shaykh Muhammad Imdad Hussain Pirzada – leading Islamic scholar and mufassir
Tahir-ul-Qadri – Islamic scholar and politician
Faisal Saleh Hayat – politician
Gulshan Esther, a Christian writer and evangelist now residing in England
England
England is a country that is part of the United Kingdom. It shares land borders with Scotland to the north and Wales to the west; the Irish Sea is to the north west, the Celtic Sea to the south west and the North Sea to the east, with the English Channel to the south separating it from continental...
Haris Sajjad, www.harissajjasd.tk & www.jhang.co.tv 03444430500 Pakistan
Pakistan
Pakistan , officially the Islamic Republic of Pakistan is a country in South Asia. It has a coastline along the Arabian Sea and the Gulf of Oman in the south and is bordered by Afghanistan and Iran in the west, India in the east and the China in the far northeast. Tajikistan also lies very close...
AL-Haaj Ghulam Ahmad Khan– politician
Most Famous Darbars in JhangDistrict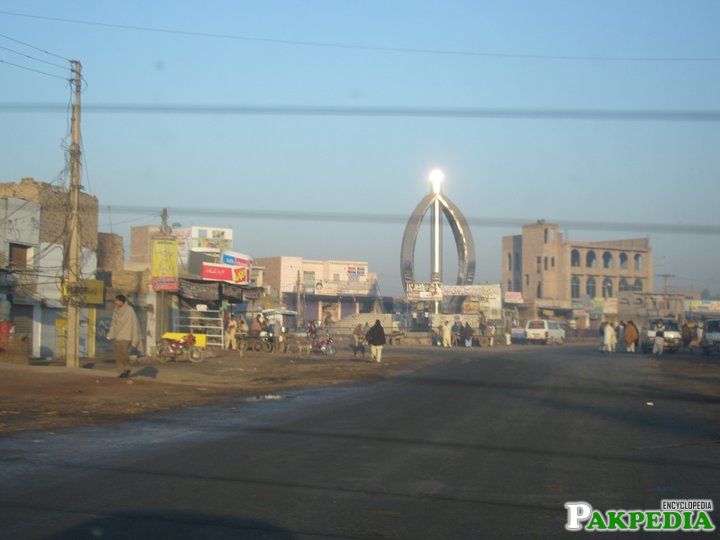 zrat Sultan Bahoo (RA) – Tehsil Shorkot
Darbar Hazrat Hafiz Faiz Sultan (RA) – Tehsil Shorkot
Darbar Hazrat Manzoor Sultan (RA)– Tehsil Shorkot
Darbar Hazrat Dr. Mujeeb Sultan (RA) – Tehsil Shorkot
Darbar Hazrat Sultan Noor Muhammad, Sultan Muhammad Nawaz and Sultan ul Asr Hazrat Ghulam Dastgir Al-Qadiri near Darbar Hazrat Sultan Bahoo
Darbar Hazarat Peer Maharaj Syed Shabbar Raza of Pubbarwalla Sharif
Darbar Hazrat Sultan Noor Hassan and Sultan Abdul Majeed near Darbar Hazrat Sultan Bahoo
Hazrat Peer Jabbo Shaheed (RA), Mouza Uch Noori Gul Imam
Darbar Hazrat Sultan Muhammad Azeez near Darbar Hazrat Sultan Bahoo
Darbar Hazrat Sultan Dost Muhmmad near Darbar Hazrat Sultan Bahoo
Darbar Hazrat Sultan Ahmad Bakhsh near Darbar Hazrat Sultan Bahoo
Darbar Hazrat Sultan Muhammad Hassan near Darbar Hazrat Sultan Bahoo
Darbar Sultan Shah Sakhira At Mari Shah Sakhira
Darbar Mahni Sharif – Kot Lakhnana, 6th Mile, Gojra Road, Jhang
Darbar Mangani Sharif Hazrat Pir Karam Hussain
Hazrat Shah Jewana (RA) – Shah Jewana, Tehsil
Sial Sharif – Sial Sharif, Sargodha Road, Jhang
Maai Heer – Faisalabad Road, Jhang Saddar
Peer Hathy Wan – Jhang City
Darbar Shah Kabir – Jhang City
Shrine of Athara Hazari – Athara Hazari Jhang
Peer Hazrat Syed Dargahi Shah
Peer Uch Gul Imam
Baloki Shareef – Mochi Wala, Faisalabad Road, Jhang[5] Most Famous Darbar's in Jhang
Hazrat Shah Sadiq Nahang – Shorkot Multan road, Jhang
Darber Rodoo Sultan – Garrh MahaRaja road, Jhang
Darbar Peer Gohar Shah
Darbar Peer Mohammad Shah Bukhari
Darbar Peer Noor Ahmad Hashmi kot sai singh jhang
Darbar Mian Murad
Peer Mirak Sial
Darbar Mae Bap – Shorkot, Jhang. (Bahoo Sultan)
Peer Abdr Rehman
Peer Hasu Balail
Darbar Noori Nahra
Dhaji Peer
Peer Durki Shah
Darbar Hazarat Farid-e-Millat Dr. Farid-ud-Din Qadri (RA) Basti Saleh Shah, Jhang
Peer Hafiz Abdulkarim Yousaf Shah Road, Jhang
Jagat Guru Nanak Dev Ji – This sacred shrine of Jagat Guru Nanak Dev Ji is on Toba road outside Jhang. Buses or mini buses going to this place from Jhang are easily available. Its bus stop is on the bridge after Bagha Wala. From the bus stop one has to walk upstream along the canal. A Gurdwara was built by the followers on the mound where Sat Gur Dev Ji had stayed. A primary school is housed in the Gurdwara now.
Mazar Hazrat Shah Balail in Hassu Balail
Mazar Hazrat Noor Ashab Near Hassu Balail
Mazar Hafiz Abdur Razzaq in Imam Kot Hassu Balalil
Darbar Peer Chiragh Shah Bokhari at Thana Mason Taseil Jhang
Darbar Baba Ghareeb Ali in chak no. 211 J.B. Titraanwala
Darbar Baba Haji Ahmad Darvesh Baghdadi – Shaheed road Jhang
Darbar Noor Muhammad Awan Marhoom – Mai heer Jhang
Derbar peer fatah Shah Chak Hundlan Bhowan Painsra Road Chiniot
Darbar Peer Muhammad Shah Chak Ramana (Khushal Ka) Bhowana Painsra Road Chiniot
Darbar Peer Hazrat Shah Sharief Chund Jhang City
Darbar Lal Shah Wara Thatta Mohammad Shah, Chiniot Road, Jhang
A Mandar (name unknown) at Wara Suleman, Chiniot Road, Jhang
Darbar Mian Bakha Sharif Moza Balo Shahbal, Chiniot Road, Jhang
Darbar Hazarat Peer Shahbal Shah Moza Balo Shahbal Jhang (by Malik Aman Ullah) Karodia Autos Jhang
Derbar Tiban Piran Shrif, Hazrat Pir Muhammad Hussain Shah Hamdani, Purana Khushab Road, Via 18 Hazari, Near Kurhianwala
Darbar Sultan Pakra(Syed Johdi Jamal ud Din) Chak No.259/JB Te.& District Jhang.
Darbar Hazrat Hafiz Jamal (Mian Wadda) Barana tehsil Lalian, Distt. Chiniot
Culture
Punjabi folk dances such as Jhummar and Sammi are popular in this area. Jhummar is a dance for men while Sammi is for women. The famous form of folk music is known as Dhola or Jhang da Dhola. The men wear turbans and dhotis (like a kilt) though in recent years people have started wearing the national dress which is
Shalwar Kameez
. The old women still wear dhotis (skirts) but the younger women wear shalwar kameez. Tent Pagging (naiza baazi) and kabaddi are very popular among the people of Jhang.Teeyan and Trinjan was an important activity for women in which they used to weave cloth using the spinning wheels, but this trend no longer exists.
[6]
Information - gov.pk
Education
University Campuses
Lahore
College for Women University (Jhang campus) University of Veterinary and Animal Sciences (Jhang campus)
Schools and Colleges
Government Post Graduate College, Jhang Government College University, Lahore, Jhang campus Chenab college jhang, jhang
Other Notable people
Sultan Bahu (ca 1628  1691), saint, founder of the Sarwari Qadiri Sufi order ,  Abdus Salam, Nobel laureate in physics, Aleem Dar, cricketer and umpire. Member of the International Cricket Council Elite umpire panel, Muhammad Tahir-ul-Qadri, Sufi Scholar, Politician, Founder of Minhaj-Ul-Quran International and Pakistan Awami Tehrik , Asif Mahmood, Famous political and financial analyst , Nasir Abbas Nayyar, Famous critic and essayist.
[7]
District - dc.lhc