Retired Four-Star Rank Army General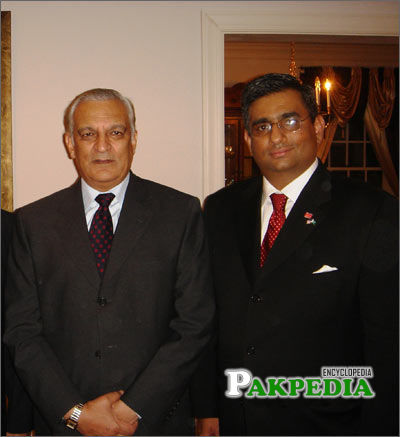 Raza Bokhari with Pakistani Ambassador Jehangir Karamat
Infront of Media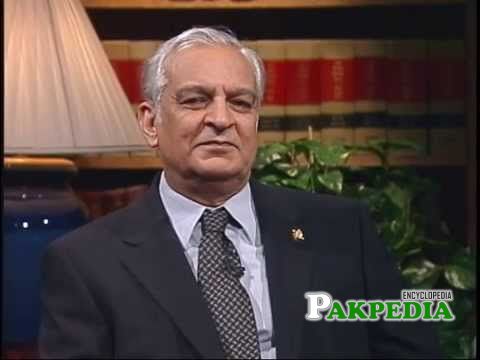 Chairman of the Joint Chiefs of Staff Committee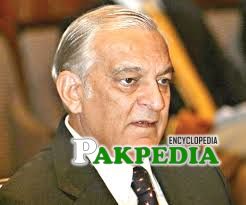 Pakistani Diplomat
Biography
He was made Chief of the Army Staff on 12 January 1996 and held the office till 7 October 1998.
[1]
Biography
Jehangir Karamat was born in
Karachi
, Sindh in India, into a Punjabi family who initially haled from Montgomery in Punjab (now
Sahiwal
, Punjab). His father Karamat Ahmad was an officer in the Indian Civil Service with the Indian government who would later embarked his career as a bureaucrat in the
Government of Pakistan
after the partition of India in 1947.
[2]
Education
Career
Jehangir Karamat, NI(M), SBt, is a retired four-star rank army general, military academic and a former professor of political science at the National Defense University who held four-star assignments– the Chairman of the Joint Chiefs of Staff Committee from 1997 to 1998 and as the Chief of Army Staff of
Pakistan Army
from January 1996 to October 1998.
[3]
Pakistan Army
After retiring from military service, he continued as a professor of Political science at the National Defence University (NDU) in
Islamabad
. In 2004, he was appointed as Pakistan Ambassador to the United States where he served from November 2004 until June 2006. He is also one of very few army generals in the military history of Pakistan to have resigned over a disagreement with the civilian authorities.
[4]
Career
Served As
The general served on different command, staff and instructional appointments. He also served as Commander 3 independent Armoured brigade Group at
Lahore
in 1983, General officer commanding 10 division Lahore in 1991 and commander 2 corps
Multan
in 1992.
[5]
Served As
Pakistani Ambassador
He was the Pakistani ambassador to the United States from November 2004 to June 2006. After this ambassadorship, Karamat founded a sociopolitical policy and analysis institute, Spearhead Research, which focuses on social, economic, military and political issues connected to Pakistan and Afghanistan. He also served as a commissioner on the International Commission on Non-Proliferation and Disarmament from 2009 to 2010.
[6]
Pakistani Ambassador
Military Career
During his military career, General Karamat led official delegations to China, the United States, the United Kingdom, France, Ukraine, Jordan, Turkey, Saudi Arabia, and Iran. He was a member of the Pakistani team during the India-Pakistan talks in 1990-91 at New Delhi and Islamabad.
[7]
Military
Commands
Chief of General Staff, Army GHQ
II Strike Corps, Multan
Armoured Corps
DG Army Rangers
DG for Military Operations
Pakistan Armed Forces–Middle East Command
Awards
Legion of Merit
Nishan-e-Imtiaz (military)
Sitara-e-Basalat
Sword of Honour
Founding Think Tank
After ambassadorship, General Jehangir Karamat founded a socio-political policy and analysis institute, Spearhead Research, which focuses on social, economic, military and political issues concerning Pakistan and Afghanistan. General Jehangir Karamat is the director and contributor to the Spearhead Research Institute.