About
Talent, beautiful and elegant are the words used to describe the enigmatic and sizzling actress ,model Javeria Abbasi. She is considered to be the beauty of Pakistani Fashion industry. And also, a very famous actress of Pakistani Television industry. Her fame is not only because of her beauty but also because of her talent and skills for acting,which she has in abundance. When she plays a role, she brings life into a character.And she involves people into the play through her acting making then follow and believe whatever she says. Javeria Abbasi is said to be beautiful in and out. Her down to earth attitude and humbleness is the key behind her success.
[2]
About
Acting and Rising
An actor who made her way through the intense foliage of the showbiz jungle, pursuing a career in acting and rising as a queen to be throned by the virtue of sheer talent, Juvaria Abbasi, discusses her likes and dislikes, her relationship with the most important person in her life - her daughter and tells about how she feels about Shamoon and their parting ways.
[3]
 Acting and Rising 
Perosnal Life of Javeria Abbasi
Javeria Abbasi was born on 29th December, 1972
Karachi
,Sindh Pakistan.The humbleness and empathy in her nature is because of her up bringing. Her father was a very famous and reputable write where as her mother came from a background where people excelled in traditional herbal pharmacists. Her connection to the industry are not only limited to her self, but her sister whom she is really close to is also a famous Pakistani actress Anoushay Abbasi. During her youth she had a very serious car accident, which caused her injuries. Her body still bears the marks of surgery.
Marriage
Javeria was previously married to film actor and producer
Shamoon Abbasi
with whom she has one daughter. Shamoon reportedly left her and married Humaima Abbasi and also got divorce from her. Speaking of her relationship with her ex-husband, Javeria says:
"I forget and do forgive. He's a good friend and he is the father of my daughter. He's a gentleman. He taught me everything in life, in showbiz and all. It was Shamoon who took me by the finger and led me through the world of showbiz. I am cool with him."
In her free time, Javeria enjoys listening to music and spending time with her daughter who she "loves and adores very much.
[4]
Marriage
Career Life of Javeria Abbasi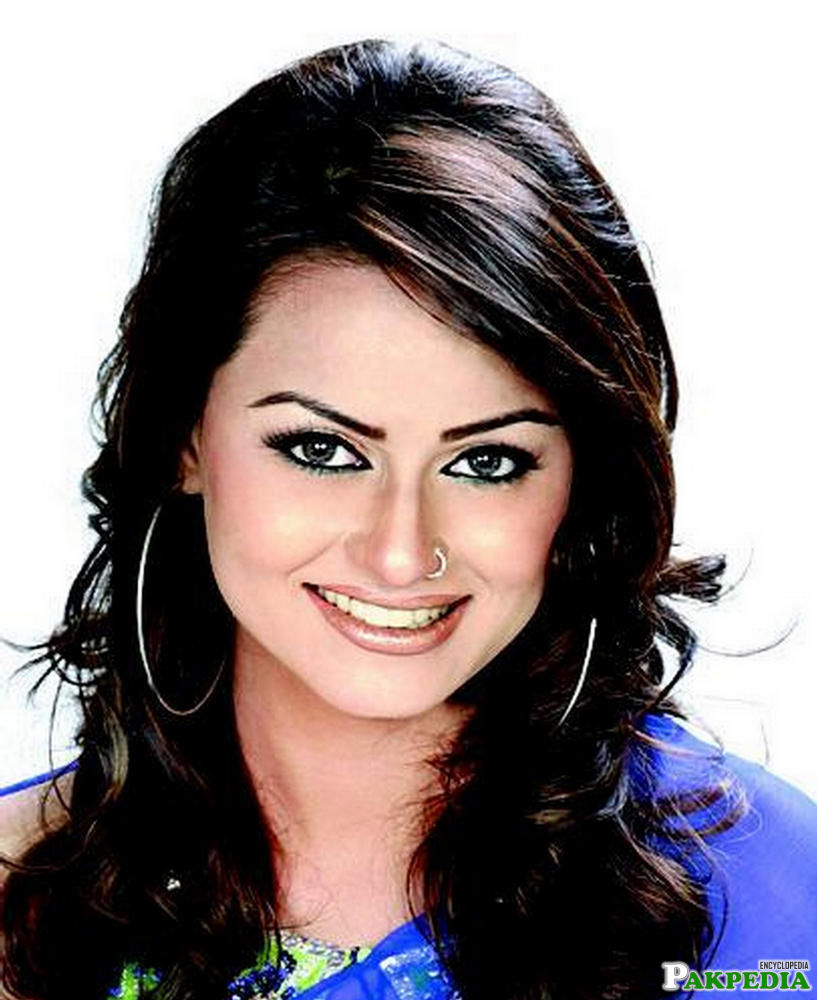 She started her career as a model, her interest towards the fashion field developed during her years in college. She had an innate talent for acting. A talent with which she, herself wasn't familiar.
[5]
 Career Life of Javeria Abbasi 
College Plays
She came to know about her talent when she started taking part in the college plays. Through successful stage performances, she acquired notability and decided to pursue a permanent career in filming.The first break through she got was during her hosting a show for her college. There she came through with some important personalities of Pakistani industry and this was the point from where her journey of fame and prosperity as one of the leading Pakistani actress, model started.
Films and Dramas
Abbasi has acted in various films and dramas, including the Hum TV serials Dil, Diya, Dehleez in which she is playing the leading  role.She also played a role in Thori Si Khushiyan as well as Doraha, Andata, Sotayli, Tere Liye. she has also worked with ARY Digital where she has worked in serials Phool Wali Gali and Phir Kho Jayye Na.
PTV Serials
She also worked on PTV serials Maamta, Kash Mein Teri Beti Na Hoti and Chahatain. More recently, she made her film debut in 2011 Pakistani film, Saltanat.
Award
She has been nominated once for the "best actress" title in the Lux Style Awards for her performance in Najia.
List of Dramas
Javeria was once considered as the life of dramas and all Pakistani dramas were incomplete without her presence. She has given many hit serials to Pakistan that is bulleted as below:
Dil Diya Dehleez
Thori Si Khushyan
Doraha
Andata
Sotayli
Tere Liye
Phool Wali Gali
Phir Kho jaye Na
Maamta
Kash Main Teri Baiti Na hoti
Chahatin
Najia
[6]
Dramagraphy
Accident
A woman and a survivor in the real sense of the word she met a fatal accident some years back that left her with shattered bones and feelings. Miraculously, she fully recovered. Even today she bears the marks of the surgery on her body and extremities. Then, she made her come back.
[7]
Accident
Javerias Daughter
About her daughter she says, "I love and adore my daughter very much." Then adds lovingly, "she is very intelligent and curious though she tends to be a quite child by nature. She loves to wear my clothes and dress up like me.
[8]
 Javeria's Daughter 
Friendly Relationship
We have a very friendly relationship she's sort of made me her ideal; she usually accompanies me on my shoots. On one of my shoots, she stayed with the cameraman trying to learn how the camera works and all. Some time later she said mummy, I want a camera just like that.
Inspirations and Actors
Juvaria then talks about her inspirations and actors she likes. "I think that
Pakistan
has a pool of great talent," then after a pause she adds, "Of course Pakistan has some of the best actors in the world. I really like Sania Saeed (the love of my life), Samina Peerzada, Atiqa Odho and Sadia Imam; I really love her work and of the newcomers I like Beenish Chohan.
[9]
Inspirations
 She is really inspired by Samina Peerzada though." On my inquiring why is she obsessed with Samina she says "I will tell you why? It is because she is a complete woman, a lady in real life and on screen as well. I am inspired by Samina appa and her versatile acting including some very intense character roles. It's acting with character that I really love and that is what I want to be."
Arts and Crafts Person
On my inquiring if Juvaria is an arts and crafts person she laughingly retorts, "She is not really into arts. She like reading thriller and horror and real life stories. She is more of a real life freak when it comes to books and movies.
[10]
Arts and Crafts Person
Music
She love music. She like
Abida Parveen
and Nusrat Fateh Ali's style of music.This clearly denotes our star is into New Age and Ethnic music. "She also like listening to Michael Jackson and Whitney Houston. She's friends say She is still stuck in that era. Why not, She love it and there's nothing wrong with it either.