Jaranwala Nawaz Shareef Jalsa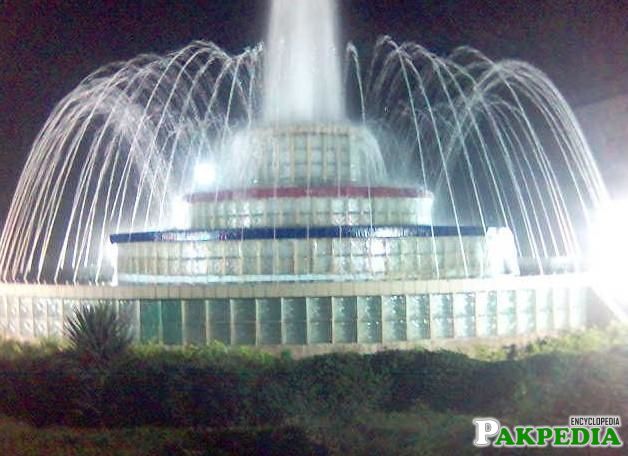 Jaranwala Night Image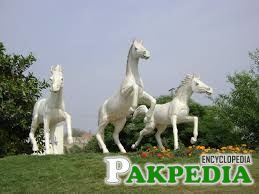 Jaranwala Nice Photo
Jaranwala City Chowk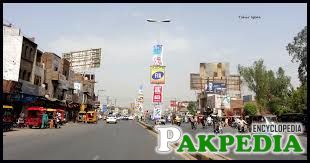 Jaranwala Main Road
About
History
Jaranwala is about 400 years old city. There was a well with big roots hanging in it of an old willow tree. In Punjabi language roots are called "Jaraan" and place is called "Wala". So, these both words combined and formed the shape of a name "Jaranwala". By the passage of time, the place called Jaranwala and later on this name became famous and the city was also called Jaranwala. Existing city was founded by British government in 1908. Mr. Micheal Ferrar deputy commissioner of Faisalabad has inaugurated this town in 1909. Rai Ahmad Khral and Bhagat Singh two famous freedom fighters were sons of historic city of Jaranwala. Mian Abdul Bari a freedom fighter and President of All India Muslim League District Paghwara And Then Lyallpur district was settled in Jaranwala after partition.Jaranwala is an agriculture based city. Major crops in this area are sugarcane, wheat, corn and rice.Jaranwala hosts the 3rd largest jute mill in the world (it is closed now a days). The city of Jaranwala shares in growth of
Pakistan
with sugar, chemical, textile, wheat and rice industry. Surroundings of Jaranwala are also famous for its dairy products.
[2]
History - blogspot.
Jaranwala is a subdivision of Faisalabad District in the Punjab province of Pakistan. It is 35KM south east from Faisalabad and 110 km from Lahore. Jaranwala is about 400 years old city. There was a big tree with hanging roots in this area where people stay during travelling. Roots in Punjabi language called (Jaran) so people called this place a jaranwala tree after that is only called Jaranwala.
Important places
Rudala Road (Chak 283 GB) is also known as Chak No.283 GB. It is located between Tehsil Jaranwala and Tehsil Tandlianwala. Its postal code is 37200 and telephone number format is 0092 41 463xxxxx. It has a railway station, bus stand, taxi stand and some big and small markets. It is a trading center for all the villages situated nearby. Rudala Road was one of the busiest villages with the biggest bazaar in the area around Faisalabad in the late 1970s to 80s but, due to migration into cities including Faisalabad and
Lahore
, its importance has diminished.Chak 591 G.B. Gangapur, this village had a mini track of railway trolley, it was pulled by horses. It was also designed and built by Sir Ganga Ram. It was an antique and historical thing, this rail track was between Buchiana railway station and 591 Gangapur. There was also hydraulic water system for irrigation of agricultural land of Gangapur. Some years ago, in 90, this historic asset has been demolished by locals. Tiny guarders of trolley track were still lying and even the platform of trolley was still present. Four years ago the new nazim of Gangapur council started arrection of this trolly track newly. Plateforms are also built again. Now the historic horse train is running again on its newly made tracks. This is the village of Sir Ganga Ram.Chak 122 G.B. Sikanderpur Village is located about 3 miles inside from the main highway. This is a village of famous Soubaydar family. Among them the famous are Late Chaudhary Mohammad Latif Khan,Late Chaudhary Manzoor Ahmed Khan and Late Chudary Naveed Zahoor Khan. They are resting in peace in their faimly cemetery which is located on the small road going to Chuk 122 GB while coming from Chuk 121 GB right before you enter the village.
[3]
places - jaranwala
Education
Government Degree College is a famous college, hundreds of students pass their Intermediate, Bachelor and Master degrees every year. This college has produced many professional persons.Students from this institute won many prizes in inter-collegiate competitions. In 1986 to 1989, this institute won the prize of most beautiful college of district Faisalabad.Chak 353 G.B. is known as KOT KABIR is the important for well developed village . there is Boys High School. Girls High School. Union Council. Civil Hospital. Veterinary Hospital. and famous game is Football and Kabaddi.
Agriculture
Jaranwala has very fertile land, it produces crops like rice, wheat, sugarcane, vegetables and fruits. Jaranwala gain market is one of the most busy market in Punjab. Jaranwala is also biggest consumer of fertilizers by volume in Pakistan.