Pakistani Politician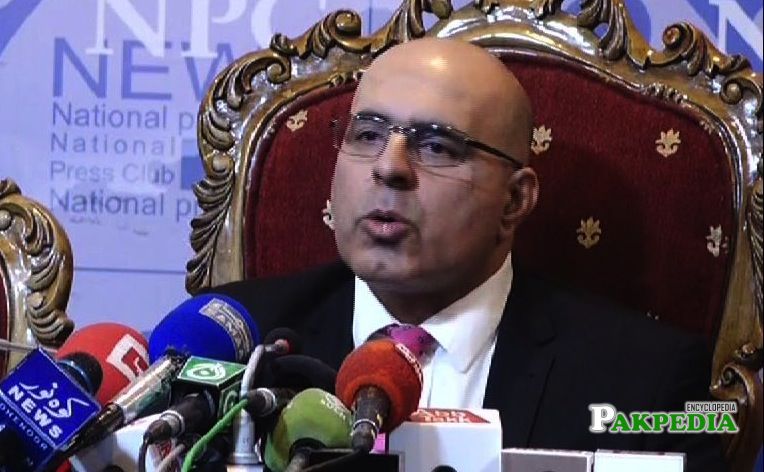 In Front of Media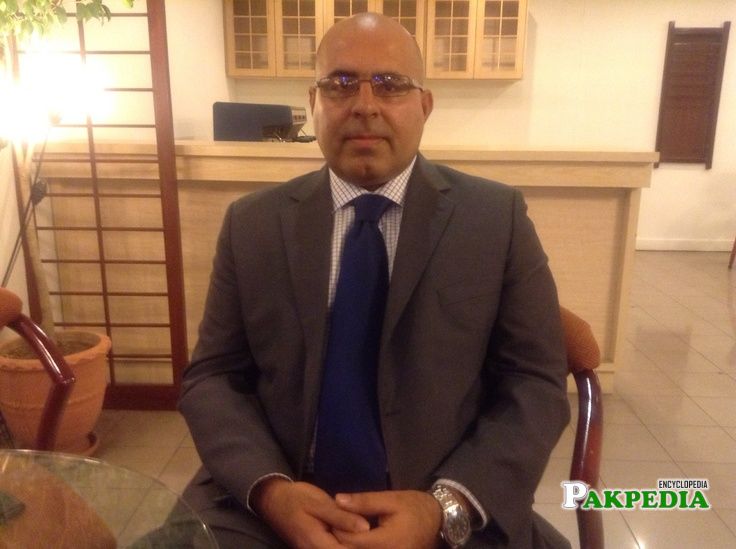 Human Rights Activist
Business Man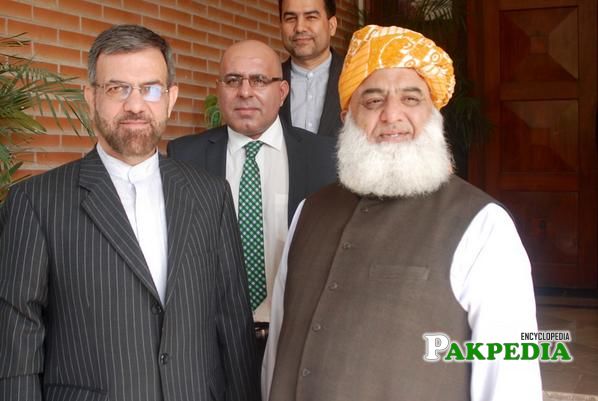 With Maulana Fazal-ur-Rehman
Biography
Jan Muhammad Khan Achakzai is a politician, journalist/analyst, writer, business person, author and human rights activist. Achakzai attended,
University of Baluchistan
, Quetta and University of London, London. After his education, Achakzai spent ten years in
Quetta
, western Pakistan, attempting to organize a political moment against the Pakistani military dictatorship of General
Zia ul Haq
. After restoration of democracy in
Pakistan
, he turned his attention to writing about his homeland.
[1]
Biography
Family
Achakzai was born in 1970 in a small village called "Tangae" in Pishin District of Northern
Baluchistan
(Southern Pashtunkhwa), located in south western part of Pakistan, to Haji Abdul Nabi Khan and Sarah Khan.Mr Khan was a tall bodied healthy man who died at the age of nearly 100 years.His elder brother Late Zarif Khan Achakzai who died in a very tragic event in his 40s, deeply touched, Achakzai. Achakzai married to Dr Zara Kakar in 2001 who works for NHS in UK. He studied Economics, Government and Politics, at the University of London.  
Career
From 1999-2007, Jan worked with the BBC World Service in London. Prior to Radio broadcasting career, He was associated with a newspaper, Baluchistan Times, from 1994 to 1999. He authored Quetta Gazzette in 1994-95. He is known in journalistic circles in London, Washington and Pakistan. He has widely contributed to various newspapers in Pakistan on issues of democracy, nationalism, ethnicity and relations between Pakistan and Afghanistan, etc.
[2]
Career
Political Activist
In his youth, he was a political activist and was deeply involved in student politics. Achakzai has expertise on ethnicity in Pakistan. He has highlighted the plight of Pashtun community in his articles.He was involved in business in Southern India before the partition of Sub Continent. He spent almost 18 years in Chennai (Maddras) Poona and Mumbai. He left a deep mark on Achakzai's personality.
Quit Pakistan Muslim League N
He observed that soon after the no-confidence motion, he asked the top leadership to intervene and address the grievances of dissenting MPAs but his efforts went in vain.
[3]
Quit PML-N
He said that the delayed decision making had led to the loss of parliamentary party in Balochistan and eventually the government.He said that he stood by the party until the last moment when a no-confidence motion was moved and despite offers from the opposition.He regretted that after a month, party could not decide whether rebel MPAs were part of the party or not.
[4]
Opposition
He added that the PML-N had Balochistan at its bottom of the priorities.He regretted that of late party's political narrative was gradually framed against institutions, which was painful for most party workers to defend."As a result of the above reasons, it becomes impossible for me to continue with the PML-N, so with a very heavy heart I am partying my ways with PML-N," he said.
[5]
Quit Pakistan Muslim League (N)