Ittehad Chemicals Limited is engaged in the business of manufacturing of industrial chemicals in Pakistan. The Company is involved in the business of manufacturing and selling caustic soda and other allied chemicals. The Company produces Caustic Soda, Liquid Chlorine, Hydrochloric Acid, Sodium Hypochlorite, Bleaching Earth (Shaffaf), Chlorinated Paraffin, Sulfuric Acid 80%, Zinc Sulfate, and Barium Sulfate. The Company produces Caustic Soda in the form of flakes, solid, liquid (31% and 50% concentration). The Company's products are used in a range of applications, including textile finishing process, soap, detergent and cleaners, paper and pulp, oil and gas processing, rayon industry, vegetable oil and ghee, agricultural industry (fertilizer), pharmaceuticals, beverages and dairies, and mineral water and sewage treatment. The Company's manufacturing plant is located at Kala Shah Kaku, District Sheikhupura.[1] Ittehad Chamical Company
| Title | Description |
| --- | --- |
| Details | |
| Founded: | 1962 |
| In Urdu: | اتحاد کیمیکل |
| Location: | Lahore Pakistan |
| EMPLOYEES: | 709.00 |
| NET INCOME IN PKR: | 186.86m |
| REVENUE IN PKR (TTM): | 4.80bn |
| INCORPORATED: | 1991 |
| Parent organization: | Federal Chemical & Ceramics Corporation Limited |
| Chairman: | Mr. Muhammad Siddique Khatri |
| Director / CEO: | Mr. Abdul Sattar Khatri |
| Type: | Private |
| Spread over an area: | 106 acres |
| Company Produce: | Caustic Soda, Liquid Chlorine, Hydrochloric Acid, Sodium Hypochlorite, Bleaching Earth (Shaffaf), Chlorinated Paraffin, Sulfuric Acid 80%, Zinc Sulfate, and Barium Sulfate. |
| Core Values: | Integrity , Respect , Teamwork , Accountability |
| ttehad Chemicals Limited engaged: | In the business of manufacturing of industrial chemicals in Pakistan. |
| ITC Company Involved: | Business of manufacturing and selling caustic soda and other allied chemicals. |
| Company's products are used in a range: | Applications, including textile finishing process, soap, detergent and cleaners, paper and pulp, oil and gas processing, rayon industry, vegetable oil and ghee, agricultural industry (fertilizer), pharmaceuticals, beverages and dairies, and mineral water and sewage treatment. |
| Company's manufacturing plant: | Located at Kala Shah Kaku, District Sheikhupura |
| Phone: | +92 4 236306586 |
| FAX: | +92 4 236365697 |
| Nickname: | ICL |
| Address: | Ittehad Chemicals Ltd 39 Empress Road, LAHORE 54000 Pakistan |
| Website: | http://www.ittehadchemicals.com |
History of ICL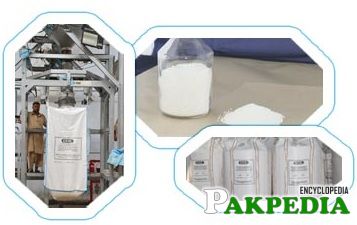 Ittehad Chemicals Limited (ICL) was established in 1962 under the name of United Chemicals by a private entrepreneur. ICL was commissioned in the year 1964 with an installed capacity of 40 MT/day of Caustic Soda. The initial plant was set up by M/S Oronzio Denora of Italy.
The factory is strategically located on the 19th/20th Kilometer of GT Road and spread over an area of 106 acres.  It is approachable from the Lahore-Islamabad Motorway as well as from the main city of Lahore, being less than an hour drive. The place is known as Kala Shah Kaku, an industrial site which has seen the growth of industries over the past decades stretching up and beyond Gujranwala along the G.T Road. Apparently, Kala Shah Kaku and its neighboring vicinities have both gained tremendous importance and become a hub of commercial, economic and educational activities. As industrialization flourished over the years, a large number of small townships also mushroomed in and around the vicinity due to availability of livelihood to the local residents at their doorsteps.
Under the Economic Reforms Order, United Chemicals was nationalized in 1971 along with other industries of the country and renamed as Ittehad Chemicals.  It was initially managed by the Board of Industrial Management and thereafter the Federal Chemicals & Ceramics Corporation Ltd under the Ministry of Production, Govt. of Pakistan.
During the state enterprise period its production capacity was raised by another 90 tons/day during the year 1984-85. The factory was ultimately denationalized in 1995 by the Privatization Commission Govt. of Pakistan.  It was acquired by the Chemi Group of Industries, a Karachi based dynamic entrepreneurial group. The new management immediately undertook the task of refurbishing the factory, its infrastructure, and updating its production line to improve efficiency and capacity.
Shortly after the takeover, the plant capacity was soon raised to over 200 tons/day.  The environmental friendly "Ion Exchange Membrane Plant" was added to the production line in the year 2003 with a capacity of 163 tons/day.  This was shortly enhanced to 240 tons/day with the addition of more IEM Electrolyzers. The new technology is not only environment- friendly but also power-conscious.  However, due to its subtle and urbane nature, it requires an uninterrupted power supply for trouble-free operations. Accordingly, the company established its own state-of-the-art Power Plant of 30 MW capacity in the year 2005.
With a rich and illustrious history, ICL is the founding company in Pakistan for the Chlor-alkali industry. It has paved the way for other organizations competing in the local market. With a growing interest for ICL products in the international market, the organization has made the necessary arrangements (and will continue to do so in the future) to cater for the growing demand.[2] Ittehad Chemical company Background
Welcome to Ittehad Chemicals Limited

A huge majority of industries, such as metals, textile, paper, leather, sugar, plastics, rubber, ceramics, glass, soap, fertilizers, beverages, edible oil, pharmaceutical, and a host of others, are all heavily dependent on chemicals. All over the world the chemical industry is a major contributor to the national economy, playing both a direct and indirect role.
Ittehad Chemicals Limited (ICL) is the pioneer and one of the largest manufacturers of industrial chemicals in Pakistan. It produces Caustic Soda, Liquid Chlorine, Hydrochloric Acid, Sodium Hypochlorite, Bleaching Earth (Shaffaf), Chlorinated Paraffin, Sulphuric Acid 80%, Zinc Sulphate, and Barium Sulphate. ICL has strategically diversified its product portfolio in order to cater for the demand of the market.[3] Ittehad Chemical  welcome Note 
Mission
Create an environment to attract and retain the best talent
Optimize cost and securitize energy through latest technology•Serving the Customers to their satisfaction levels
Ensuring that we are environment friendly & zero injury company
CSR is our forte
Vision
An "ITTEHAD" of PAKISTAN'S best TALENT & TECHNOLOGY that serves as a catalyst to deliver SUSTAINABLE CHEMICAL products to its CUSTOMERS thus optimizing returns for INVESTORS[4] Ittehad Chemical Company   MIssion/Vision
Core Values
Integrity:Integrity is regarded as the honesty and truthfulness or accuracy of one's actions.
Respect:Respect is a positive feeling of esteem or deference for a person and also specific actions and conduct representative of that esteem.
Teamwork:Teamwork is work done by several associates with each doing a part but all subordinating personal prominence to the efficiency of the whole.
Products
Caustic Soda (Liquid / Solid / Flakes)
Sodium Hypochlorite
Liquid Chlorine
Hydrochloric Acid
Barite AP standard
Zinc Sulphate
Calcium Chloride
Caustic Soda Liquid Solid Flakes
Caustic Soda, also known as Sodium Hydroxide, forms a strong alkaline solution when dissolved in water. ICL produces Caustic Soda in the form of flakes, solid, liquid (31% and 50% concentration). In solid form, it is hygroscopic and as such readily absorbs water from the air. Hence, it is stored in airtight containers.[6]  Caustic Soda 
Caustic Soda is used in a wide variety of industrial applications. It is used as a reactant for the manufacturing of other sodium components, which themselves may be intermediate or end- use products, such as Sodium Hypochlorite, having its use as a household Bleach and Disinfectant and Sodium Phenolate, required for making  antiseptics and for the manufacturing of Aspirin. It is used in the manufacturing process of Soaps and Surfactants used in soap powders and also in the Textile Industry to remove containments. As a bleach, it is used in the treatment of scoured cloth and to improve luster and dye absorption.
Caustic Soda Liquid (31% and 50% conc.)
Caustic Soda Liquid is manufactured commercially by the electrolysis of brine in electrolytic cells, where 31% membrane grade and 50% Rayon grade Caustic Soda liquid is produced.
Caustic Soda (Solid / Flakes)
It is produced by evaporation of liquid Caustic Soda solution to the anhydrous state, and subsequent conversion to either a Solid or a Flakes form.
| | | | | |
| --- | --- | --- | --- | --- |
| CAUSTIC SODA SPECIFICATIONS | Liquid (50%) | Liquid (31%) | Solid | Flakes |
| Physical Appearance | Colorless liquid | Colorless Liquid | White Deliquescent fused mass | White Deliquescent Flakes |
|   Concentration (NaOH) % Min. | 50 ± 0.2 | 31 | 97.0 ± 1 | 97.0 ± 1 |
|   Sodium Chloride (NaCl) % Max | 0.02 | 0.012 | 0.04 | 0.04 |
|   Sodium Carbonate (Na2CO3) % Max. | 0.5 | 0.3 | 1 | 1 |
|   Iron (Fe) ppm Max. | 3.0 | 1.0 | 10 | 10 |
|   Nickel (Ni) ppm Max. | Nil – | Nil – | 6.0 | 6.0 |
| Packing & Transportation | In M.S. Road Tankers of 10-30 M.T. capacity | In M.S. Road Tankers of 10-30 M.T. capacity | In 250 Kg. Net, M.S. 26 SWG Drums | In 25 Kg Net, Woven Polypropylene Bags (Sleeved inside with low Density Polythene liner) |
Sodium Hypochlorite
Sodium Hypochlorite is used for a wide range of applications where its powerful disinfection and oxidation properties are utilized to deliver technical and commercial advantage. It is manufactured by passing gaseous chlorine through a well-cooled solution of dilute Caustic Soda.
SODIUM HYPOCHLORITE (NaOCl) SPECIFICATIONS
Physical Appearance
Greenish Yellow Liquid
Available Chlorine W/V %
19.75 ± 0.25
Alkalinity as NaOH %
0.8 – 1.2
Specific Gravity (Beo at 25oC)
29.0 – 30
Iron contents ppm Max.
5
Stability (Loses Av.C12 per day at:) %
       depending upon storage temperature
0.2 – 0.5
Suspension
Nil
Transportion:
Transported in M.S. Hard Rubber-lined Road Tankers of 10-30 M.T. capacity
In PVC/HDPE Carboys and drums
Applications:
Bleaching (widely used in paper, carpet washing, and textile industry)
Formulated disinfectants
Potable and waste water treatment
Swimming pool water treatment
Process and cooling tower treatment
Odour control
Chemical intermediates in agriculture, pharmaceutical, printing and metal processing industries
Material Handling:
Sodium hypochlorite is considered a strong oxidizer. Products of the oxidation reactions are corrosive. Solutions (more than 40% weight) can burn skin and cause eye damage, particularly when used in concentrated forms. The containers should be kept tightly closed and in a cool ventilated area.
Liquid Chlorine
Every time you drink a glass of water, read your newspaper, put on your raincoat, clean your teeth or drive your car, you are using Chlorine in some form. Without Chlorine, Modern life and most of its conveniences would be impossible.
Chlorine is the single material on which production of other chemicals mostly depends. It is used in 60% of all Commercial Chemistry, 85% of all Pharmaceutical Chemistry and 95% of all yield enhancing or agrochemical chemistry.
Products manufactured with chlorine as a raw material include Water Treatment Chemicals, Plastic, Detergents, Pharmaceuticals, Disinfectants and Agricultural Chemicals. Chlorine is also used directly in water to make it safe for drinking by chlorination.
Chlorine is obtained by passing an electric current through a solution of brine to produce Caustic Soda, Chlorine and Hydrogen.
LIQUID CHLORINE (Cl2) SPECIFICATIONS
Purity as Chlorine (Cl2) % Min.
99.9
  Moisture
Nil –
  Sulphate (SO4)
Nil –
Packing:
In specially designed steel cylinders of 100 Kg and 900 Kg capacity, respectively.
Applications:
Water disinfection and treatment
Paper and board
Cooling towers
Production of plastic, such as PVC
Pharmaceuticals formulation
Agro-Chemical production (insecticides, herbicides & fungicides)
Production of chlorinated solvent, hydrocarbons and derivatives .
Material Handling:
Need to wash thoroughly after handling. Avoid breathing the vapors. Vacate poorly ventilated areas as soon as possible. Do not return until the strong odors have dissipated. Open the cylinders with care and do not intake internally.
Hydrochloric Acid
Hydrochloric acid is second only to Sulphuric Acid in its numerous and diverse uses in manufacturing industry and synthetic chemistry.
Hydrochloric acid is a solution of the Gas Hydrogen Chloride (HCL) in water. The Hydrogen Chloride Gas is derived from the burning of Chlorine and Hydrogen.
HYDROCHLORIC ACID SPECIFICATIONS
  Physical Appearance
Slight yellow clear liquid
  Concentration %
33.0 – 34.5
Density at 20oC g/ml
1.164 – 1.172
  Iron (Fe) ppm Max.
3.0
  Free Chlorine ppm
20 – 50
  Arsenic (As)
Nil –
  Lead (Pb)
Nil –
Mercury
Nil –
Transportation:
M.S. Rubber lined/Fiberglass Road Tankers of 10-70 M.T. capacity
PVC/HDPE Carboys and drums
Applications:
Textiles
Steel and galvanizing industry
Metal pickling
Gelatin
Dyestuffs
Pharmaceuticals
Synthetic rubber
Metal Chlorides manufacturing
PVC
Material Handling:
Advised to store in a cool, dry, well ventilated storage area with acid resistant floor and good drainage. In order to avoid physical damage, it should be kept clear of direct sunlight, exposure to heat, water, and other incompatible materials.[7] Hydrochloric Acid
Board Of Directors
The board acknowledges its responsibility for the overall strategy, management, identification and solutions for risks and challenges, sustained business prosperity and safeguarding the rights of shareholders. It endorses the best practices of the Code of Corporate Governance as an effective tool in discharging these duties in addition to enhancing the timelines, accuracy, comprehensiveness and transparency of financial and non-financial information through accountability and integrity.[8] ICL  Board of Directors
Management Committee
The scope and purpose of the management committee is to assess the current standing of the organization and provide direction for future endeavors. This includes investment proposition in the light of current market dynamics and prevailing competition.
Mr. Usman Ghani Khatri 
Mr. Ghulam Mustafa Khatri 
Mr. Abdul Sattar Khatri
Mr. Javed Iqbal.[9]ICL  Management Committee
Zinc Sulphate
Zinc Sulphate Monohydrate is free flowing white powdery material, which is highly soluble in water.
Zinc Sulphate (monohydrate) Specifications
Physical appearance
Off-white granular powder
Zinc contents% Min
33.0
Packing:
10 kg Net, woven Polypropylene bags (sleeved inside with HDPE liner) containing 2 x 5 kg polythene bags.
Applications:
Agriculture: added to fertilizers as trace nutrient and animal feed to correct dietary deficiencies.
Chemical: as a source of Zinc for the manufacturing of other Zinc chemicals.
Textile: Viscose Rayon.
Material Handling:
Wear appropriate protective clothing and chemical resistant gloves as needed to prevent skin contact. Clean contaminated clothing and protective equipment before reuse. Wash thoroughly after handling material. Store containers in well ventilated areas preferably with an exhaust duct.
Calcium Chloride
Identification:
Synonyms:Calcium Chloride Anhydrous
Molecular Weight:110.98
Chemicals Formula: CaCl2   
Physical Properties:
Loose Bulk Density (kg/liter): 0.673 – 0.737
Tapped Bulk Density(kg/liter): 0.817 – 0.881
Solubility : Freely soluble in water (exothermic)
Packaging:
A completely automatic unit packing system together with palletizing facility is available at the plant, house separately from the main production activity. The package product is available in specially designed laminated woven polypropylene bags of 25 kg and 1000 kg (Jumbo polypropylene with inner polyethylene liner) bags each, capable of withstanding rigors of handling in storage and safe transportation, by land and sea.
Applications:
This multipurpose chemical  Calcium Chloride sis extensively employed in the following areas:
Crude Oil and Gas sector as fluid additive in drilling operation
Hydrocarbon dehydration, 
Ice melting as quick deicing agent
Refrigerant liquor 
Concrete acceleration
Hardener in paper corrugated board industry
Brine for food processing
Purification/ Treatment of drinking water produced through deionization and sea brine reverse osmosis process and a host of other diversified applications including agriculture.
The Entire product is manufactured  in accordance with international specifications required for Food Grade Material. As such our Calcium Chloride Prills can be particularly / safely utilized by national/multinational organizations engaged in preparation and bottling Drinking Water in addition to any other food grade application.[10] Calcium Chloride
Material Handling:
Must be kept in a dry and well ventilated covered place. Long shelf life is expected if stored in dry place.
Corporate Governance
Board of Directors of the company has always strived to adopt best practices towards managing the company and providing policy guidelines. The promulgation of Code of Corporate Governance through amendments in the Listing Regulations of Stock Exchanges has further defined the responsibilities of directors in this regard. Corporate Governance strengthens investors' trust and ensures a long-term partnership that helps in fulfilling the quest for achieving significant value addition, growth, and profits. The company has made significant progress towards implementation of principles contained in the Code and status of compliance is set out in the compliance statement. The Board of Directors has taken adequate measures for the implementation of the regulations of the Code of Corporate Governance issued by the Securities & Exchange Commission of Pakistan.
We have summarized below our statement on corporate and financial reporting framework…
The financial statements prepared by the management of the company presents fairly its state of affairs, the result of its operations, cash flows, and changes in equity.
Proper Books of Account of the company have been maintained.
Appropriate accounting policies have been consistently applied in preparation of these financial statements and accounting estimates are based on reasonable and prudent judgment.
International Accounting Standards, as applicable in Pakistan, have been followed in preparation of financial statements and any departure there from has been adequately disclosed.
The system of internal control is sound in design and has been effectively implemented and monitored.
There are no significant doubts upon the company's ability to continue as a progressive concern.
There has been no material departure from the best practices of corporate governance, as detailed in the listing regulations.[11] ICL  Corporate Governace
Investor Relation
Habib Metropolitan Bank Limited
MCB Bank Limited
Saudi-Pak Industrial & Agricultural Investment Co. (Pvt.) Limited
Pak-Libya Holding Co. (Pvt.) Limited
Pak-Kuwait Investment Co. (Pvt.) Limited
Bank of Punjab
Allied Bank Limited
Faysal Bank Limited
United Bank Limited
KASB Bank Limited
My Bank Limited
Standard Chartered Bank Limited
City Bank[12] ICL  Investor Relation  
Health and Safety
We, at ICL, realize that our natural resources are limited and while we have to perform our business as a manufacturing concern, we also have a duty and responsibility to protect and preserve the nature and environment. The company provides and maintains, so far has practicable equipment, systems and working conditions are concerned, a safe and risk free environment to all its employees, visitors, contractors, and the local public.[13] ICL  Healthy And Safety
Research And Development
At ICL, we firmly believe that applied R&D is the only way forward towards achieving optimization, conservation and economizing of our existing process conditions. It also opens door in new vistas for gaining diversity in our production line based on utilization of process waste as well as surplus streams.
R&D activity has always been a hallmark of ICL in all three phases of its existence namely
 Post commissioning (i.e.) the initial private era (1964-1971)
The state enterprise era (1971-1995) 
The post privatization era (1995-todate) [14]ICL Research & Development
Contact Us
Registered OfficeHead Office
Address: 39 Empress Road, Lahor Pakistan
Works
Address:G.T.Road, Kala Shah Kaku District: Sheikhupura. Pakistan
Tel: +92 42 3795 0222-25
Fax: +92 42 3795 0206
Grams: UNICAUSTIC, Lahore
Telex: 47851 LPG PK
Email:gmwicl@ittehadchemicals.com
Regional Offices
Karachi:
Address:Town House No. 43-H/II, 43rd Street, Block-6, P.E.C.H.S. Karachi
Tel: +92 21 34527314-15
Fax: +92 21 34527321
Multan:
Address:Shop No.76-77, Hamid Commercial Centre, Mumtazabad, Vehari Road. Multan[15] Contact Detail
Tel: +92 61 4481608 , +92 61 4045236
Faisalabad: 
Address:3rd Floor, Habib Bank Building, Circular Road, Faisalabad
Tel: +92 41 2643617 , +92 41 2013131
Islamabad:
Address: Office No.4,3rd Floor,Yasin Plaza, Jinnah Avenue, Blue Area ,Islamabad
Mob: +92 300 8115375, +92  333 5433966