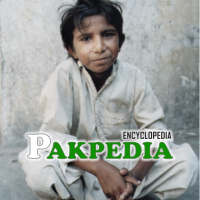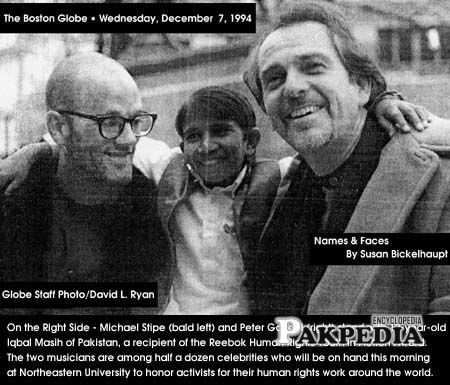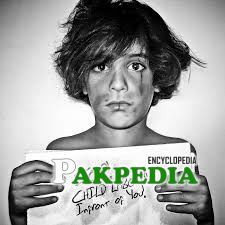 Biography
Iqbal Masih was born in a small village on the outskirts of Lahore, Pakistan, in 1983. His father was a poor labourer and abandoned the family after he became father to another boy, which meant another mouth to feed. Iqbal's mother Inayat, who worked as a housecleaner, bore the responsibility of taking care of all her children, doing odd jobs in houses in Lahore. Baby Iqbal, unaware of what dire conditions his family suffered with, was taken care of by his sisters and played in a vast field outside his small house. However, his childhood bid its farewell to Iqbal at the age of 4, when he tasted 'real life' for the first time. In 1986, the family needed money for his older brother's marriage celebration and borrowed Rs. 600 from a local carpet weaving business owner. In return, he took Iqbal as a bonded labour until the debt was recovered. 
[1]
biography biography
Honorary Award
Iqbal Masih, Pakistan, received The World's Children's Honorary Award 2000 posthumously, for his struggle for the rights of debt slave children. Iqbal became a debt slave at an early age, for the owner of a carpet factory who then sold him on. Five years later, Iqbal was liberated from debt slavery. He started attending the Bonded Labour Liberation Front (BLLF) school. Iqbal talked to his friends who worked at carpet factories and spoke at meetings. He gave many carpet worker children the courage to leave their owners. The owners threatened Iqbal who, after receiving an award in the USA, was murdered on 16 April 1995. 
[2]
Honorary award
Activism
Iqbal was only 4 years old when he was sold into slavery. According to Jennifer Rosenberg, Iqbal was there to pay a $12 debt. But,the debt grew to $260. Iqbal was there for 6 years ,but then he finally escaped. After that he became a activist for child labor. After he escaped, Jennifer Rosenberg says he finished 4 years of learning in just 2. After that he began giving speeches about child labor being wrong. He visited the U.S and went to broad meadows middle school. Then, on April 16, 1995 Iqbal was murdered. Broad meadows worked to help build a school in Pakistan. They made Iqbal's dream come true. 
[3]
Activism Activism
Death
On April 16, 1995, a 12-year-old boy named Iqbal Masih was shot and killed while he was riding his bicycle with his friends in Muritke, near Lahore. He was punished for raising his voice against child labour. While he was in the US, he was asked why he wanted to return to Pakistan when he knew of the danger to his life. To that, he courageously responded saying his mission was more important than his life. And it was with his life that he paid the price for standing up for his beliefs. He was just 12-years-old. 
[4]
Death Death
His Last Days
Iqbal Masih constantly received death threats from bitter men, from whom he snatched their chance to get cheap labour in the form of children. On April 16, 1995, after going back from Easter celebration with his family, Iqbal was shot dead at Muridke, Pakistan by Muhammad Ashraf. He said goodbye to the world and left it a little better than he found it when he was born. His death sparked a lot of fire and Pakistan woke up from deep slumber to fight the evil prevailing in the society which enslaved little children and snatched off their childhood.
Legacy
Iqbal Masih became the universal symbol for the fight against slavery. He was honoured with several awards.
While receiving his Nobel Peace Prize in 2014, Kailash Satyarthi called him a martyr.
An award 'Iqbal Masih Award for the Elimination of Child Labour' in Iqbal's name was started by the United States Congress.
Iqbal's life inspired the foundation of organisations such as 'Free The Children', a Canada-based charity and youth movement, and the Iqbal Masih Shaheed Children Foundation, which runs several schools in Pakistan.
He was honoured by the 'Reebok Youth in Action Award' in 1994.
In 1996, the MCC- Christian Cultural Movement and CJS- Youth Solidarity Path promoted the 16 of April as International Day against Child Slavery in Spain and South America.
In 1998, the Istituto Comprensivo Iqbal Masih, a comprehensive education institute chain in Trieste, Italy, was named after Iqbal.
In 2000, he posthumously received a World's Children's Prize for the Rights of the Child.
On 16 April 2012, the Council of Santiago inaugurated a Square named after Iqbal in Santiago de Compostela, Spain.