Hyundai Corporation is a world renowned leading name in international trade & services for a wide variety of products ranging from Automobiles, Electrical products & Electronics, Machinery, Steel, Ships, Plants, Chemicals and general merchandise.The CMC Group of Companies is proud to be the only licensed dealers and manufactures of power alternate sources authenticated by Hyundai.
| Title | Description |
| --- | --- |
| Details | |
| Type: | Hyundai Corporation |
| Traded As: | International Trade & Services |
| 1947: | Dewan Farooque Motors Limited was Migrated |
| December 1998: | DFML Signed an Agreement with Hyundai Motor Company |
| Email: | info@hyundaipower.com.pk,sales@hyundaipower.com.pk |
| Phone Numbers: | +92 321 8447770 |
| Address: | 2-N, Gulberg II, Lahore Pakistan |
| Products: | Automobiles, Electrical products & Electronics, Machinery, Steel, Ships, Plants, Chemicals and general merchandise |
| Four Cars: | Two SUVs and Two Sedans |
| Hyundai Motor Company Plans: | Set Up a Car Assembly Plant in Pakistan |
| Joint Venture With: | Nishat Mills |
| An Investment of Around: | $120 Million |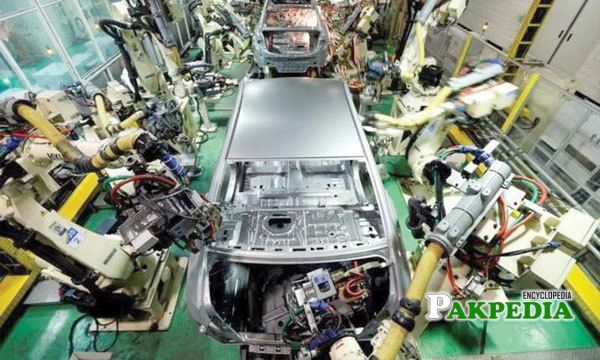 Hyundai Pakistan

Hyundai Pakistan – Dewan Farooque Motors Limited was migrated to Pakistan in 1947. Dewan family is now aggressively expanding in Automobiles & Motorcycles industry.Discover new generation of Hyundai cars and new Hyundai Shehzore by reviews, features, and comparisons. Explore new models released by Hyundai for Pakistan's roads.Compare Hyundai new car with other new cars available in Pakistan.[1]  Details 
Worldwide Sales Network
The brand Hyundai is undoubtedly synonymous with state of the art merchandising and unparalleled professional caliber. Moving way beyond the Korean shores, today Hyundai with a worldwide sales network in over 193 countries, has a standing of its very own in the USA, UK, Europe, UAE and South Asia.
1998 to 2014 Pakistan
In Dec. 1998, DFML signed an agreement with Hyundai Motor Company and Kia Motors Corporation for manufacturing and distribution of Hyundai and Kia cars in Pakistan.In Pakistan too, the brand name has made a definite mark for its high quality and outstanding value. Combining its numerous worldwide offices and prompt and extensive information gathering capability with advanced trading techniques and financing ability, Hyundai Corporation provides optimum solution to its customer's various requirements. Especially keeping in view the local perspective in Pakistan, Hyundai has introduced high-end power products, comprising of Gensets, Inverters, UPS systems, etc. The super quality and cost effectiveness associated with Hyundai products has won the company the confidence and trust of customers within an amazingly short period of time.
Awarded the Contract
In the year 2012 the CMC Group was approached and awarded the contract to become the sole importer / manufacturer for Hyundai Power Equipment for Pakistan by Hyundai Corporation, Korea, based on our knowledge and machinery sales, as well as engineering, support and maintenance expertise.
CMC Group of Companies
Consequently, the CMC Group of Companies takes due pride in sharing the role of industry leadership with Hyundai in Pakistan.They are equally aware of shouldering the responsibility to deliver qualitatively and up to the mark of our customers' utmost satisfaction.
Set Up a Car Assembly Plant

Hyundai Motor Company (005380.KS) plans to set up a car assembly plant in Pakistan in a joint venture with local textile firm Nishat Mills (NISM.KA).Hyundai's return to Pakistan will boost the government's efforts to shake up the Japanese-dominated car market and loosen the grip of Toyota (7203.T), Honda (7267.T) and Suzuki (7269.T), who assemble cars in Pakistan with local partners.[2] Car Assembly Plant Hyundai and South Korea's Kia Motor used to assemble cars in Pakistan until 2004 but withdrew after their local partner Dewan Farooque Motors Limited (DEFM.KA) went bust.
Shahid Khaqan Abbasi Inaugurate Hyundai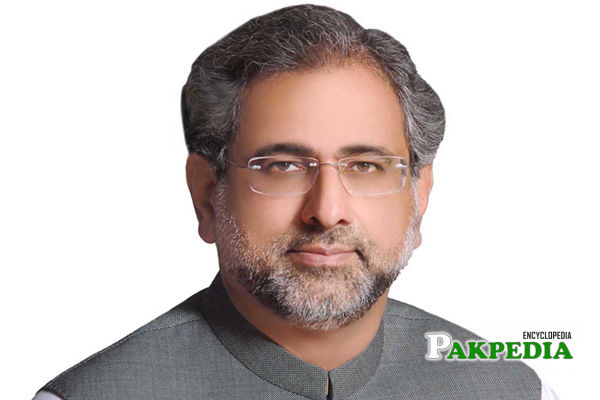 Prime Minister Shahid Khaqan Abbasi Wednesday 20 Dec 2017 arrived in the industrial city of Faisalabad On invitation of Nishat Group Ground breaking ceremony of their new car plant .Governor Punjab Rafiq Rajwana received the Prime Minister on his arrival. Minister for Commerce Parvez Malik, and State Ministers Abid Sher Ali and Talal Chaudhry accompanied the Prime Minister.The Prime Minister inaugurate Nishat Mills and also perform groundbreaking of Hyundai Car Plant.He also meet a delegation of Faisalabad Chamber of Commerce and Industry.[3] Prime Minister Arrived in Faisalabad
Nishat Mills Company
Nishat Mills is a subsidiary of Nishat Group, a giant in the Pakistani banking, textiles, energy and cement sectors. Its share price rose 1.4 percent after the announcement."Today they have signed a memorandum of understanding between the two companies and we will set up a project for the assembly and sales of both passenger and commercial vehicles," Nishat Mills company secretary Khalid Chauhan said.Nishat Mills filed a statement with the Pakistan Stock Exchange saying the deal was "subject to applicable statutory and regulatory approvals".
Investment
Back when the new line of cars had first been announced, it was reported that the Nishat Group was pouring an investment of around $120 million into setting up an assembly plant near Faisalabad. However, the biggest cause of speculation then had been that both the joint venture partners have yet to decide from which models to start production, cars with 800cc engines or 1000cc engines.Now it seems as if the Hyundai-Nishat partnership is hinting at exactly what models they will be launching once they begin production and join the market.
Four Cars
The website displays four cars, two SUVs and two Sedans. The locally produced Hyundai cars set to hit the markets are all going to be hybrid cars, which will mean they are fuel efficient and run on car batteries as opposed to fuel up until the speed of 60 KPH. The currently available hybrid cars on the market are all Japanese reconditioned models including the Toyota Prius and Toyota Aquas and the new Camry. These prospective cars will be the first locally produced hybrid models.[4] Four Cars 
Two SUVs
The two SUVs displayed on the site, which will naturally come with a higher price tag are the Hyundai Creta and the Hyundai Tuscon. They should be expected to give serious competition to the current line of SUVs that are below the Toyota V8 level but still popular with customers with deeper pockets. These include the Toyota Fortuner, Suzuki Vitara and the Honda BRV.
Sedans
The sedans on the other hand, will find it a little harder to come onto the market with the already well established Toyota Corolla and the Honda City to compete with. It is not clear where exactly the price range for these cars will hover, but they are sold somewhere around the 1 million mark in neighbouring India. If Nishat can manage to keep the prices down to the 1.5 million point, then the current market can be expected to get some serious competition and Suzuki's already struggling attempt to join the Sedan market with the Ciaz might be completely drowned out.