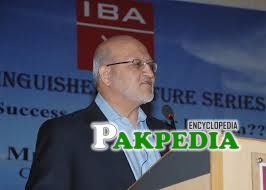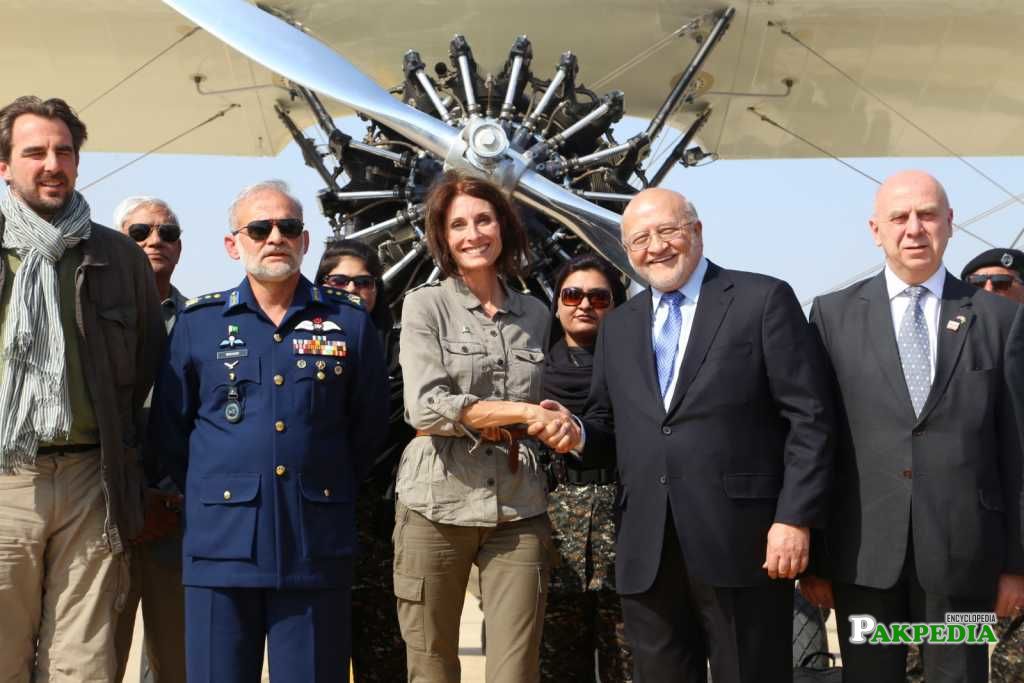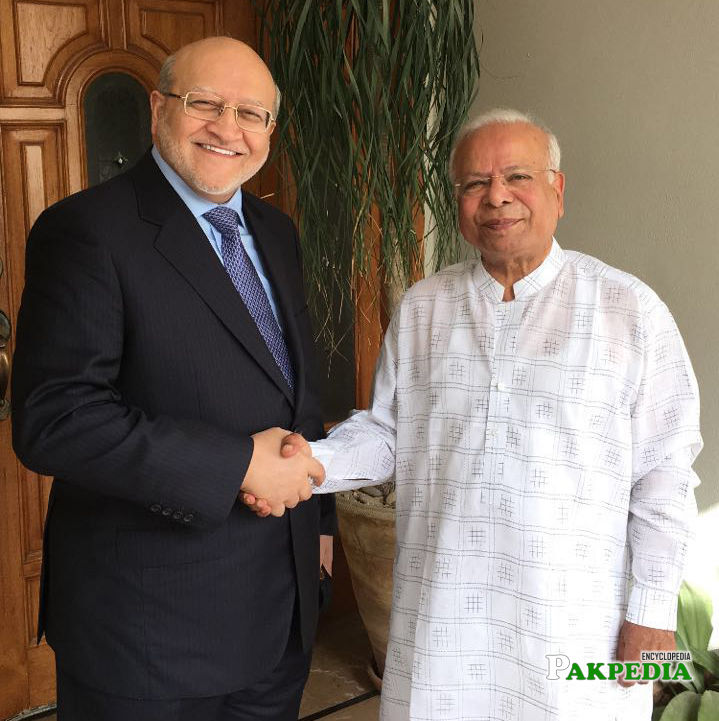 Biography
Mr Dawood Hussein was born in 1943 in the city of Bantava,
Gujrat
, British India. He is the son of late Ahmed Dawood who was a Pakistani industrialist, pioneer merchant and a philanthropist. He was the founder and eponym of the Dawood Group .Dawood Group of companies is named after him. His mother name is Mariam Dawood. 
Education
Hussain Dawood has an MBA degree from the Kellogg School of Management, Northwestern University, United States, and a graduate in Metallurgy from Sheffield University, UK. 
[1]
education
Family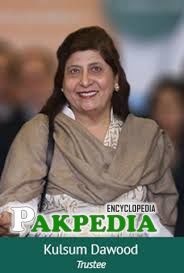 Hussein Dawood is living a happy married life with his wife, 3 sons and one daughter. All of them are working on prestigious positions and successfully running the family business. Sons names are Abdul Samad Dawood who is also the CEO of Dawood Hercules, Azme Dawood, Shahzada Dawood and daughter Sabrina Dawood.  
Samad Dawood
Samad Dawood is a graduate in Economics from University College London, UK and a Certified Director of Corporate Governance from the Pakistan Institute of Corporate Governance. He is Chairman of Engro Foods Limited and Director on the Boards of Dawood Hercules Corporation Limited, Dawood Lawrencepur Limited, The Hub Power Company Limited, Engro Corporation Limited and Engro Fertilizers Limited. Samad is a member of Young Presidents' Organization, Pakistan Chapter. 
[2]
Samad, Sabrina, Shahzada
Shehzada Dawood
Shahzada Dawood serves as a Director on the Boards of Dawood Hercules Corporation Ltd, Engro Corporation Ltd, DH Fertilizers Ltd, Dawood Corporation (Pvt.) Ltd, Engro Foods Ltd, Engro Vopak Terminal Ltd, Engro Eximp Ltd, Patek (Pvt.) Ltd, Engro Polymer & Chemicals Ltd, Sirius (Pvt.) Ltd, Tenaga Generasi Ltd and Dawood Lawrencepur Ltd. He is a Trustee of The Dawood Foundation. Mr. Shahzada is an M.Sc. in Global Textile Marketing from Philadelphia University, USA, an LLB from Buckingham University, UK and a Certified Director of Corporate Governance from the Pakistan Institute of Corporate Governance. He has been selected as a Young Global Leader 2012 by the World Economic Forum. 
Sabrina Dawood
Mrs. Sabrina Dawood is currently the CEO of The Dawood Foundation, Trustee of Dawood Public School and Director of Engro Foods Limited, prior to which she has been working in various companies of the Dawood Hercules Group, such as Dawood Hercules Corporation Limited and Dawood Lawrencepur Limited in marketing, corporate communications, administration and CSR. She holds an MSc in Medical Anthropology from University College London and a BA from London School of Economics in Anthropology & Law. 
Business life
His business ventures are among the top performing business houses in
Pakistan
and have achieved marvelous success under his visionary leadership. 
[3]
ventures
Mr. Hussain Dawood has been the Chairman of Dawood Hercules Corporation Limited since 2002, Engro Corporation Limited (also known as, Engro Chemical Pakistan Ltd.) since April 25, 2006 and The Hub Power Company Limited since October 10, 2012. 
Mr. Dawood serves as the Chairman of Dawood Foundation and Pakistan Poverty Alleviation Fund. 
He has been Chairman of Karachi Education Initiative since 2008 and Karachi School of Business & Leadership since 2009.
 Mr. Dawood served as an Advisor to the Ministry of Commerce, Government of Pakistan. He served as the Chief Executive Officer of Dawood Hercules Chemicals Ltd., (also known as, Dawood Hercules Corporation Limited). 
Mr. Dawood served as the Chairman at Dawood Lawrencepur Ltd. and Cyan Limited (also known as, The Central Insurance Company). 
He has been a Non-Executive Director of The Hub Power Company Limited since September 27, 2012 and Engro Corporation Limited since 2003. 
Mr. Dawood has been a Non-Executive Director of Dawood Hercules Corporation Limited since 1974. 
He serves on the board of Pakistan Centre for Philanthropy. 
Mr. Dawood served as a Director of Pakistan Business Council since March 5, 2013. 
He served as a Non Executive Director of Sui Northern Gas Pipelines Ltd.
 He served as a Director of Pakistan Refinery Ltd. until May 29, 2008; Central Insurance Co., Ltd. until April 30, 2008 and Shell Pakistan Limited. 
Mr. Dawood serves as a Director of Commonwealth Business Council and Institute of Strategic Studies. 
He is a Member of the Board of Governors at the Beacon house National University, the Shaukat Khanam Memorial Cancer Hospital and Research Centre and the Ghulam Ishaq Khan (GIK) Institute of Engineering Sciences & Technology. 
Mr. Dawood is a Member of the Board of the University of Management and Technology and a Member of the Advisory Committee of the Dawood College of Engineering & Technology. 
A true Patriot
Amid having all the opportunities in the world to live comfortably anywhere in the world, Mr. Hussain always believed and worked for Pakistan. His belief in Pakistan's potential remains undeterred. This is strongly manifested by his devoted work to establish Karachi Education Initiative (KEI) which has recently founded Karachi School of Business & Leadership (KSBL). While whole world is contemplating whether Pakistan is a failed state, Mr. Hussain continues to invest and work in this country. These are some of achievements by his companies under his visionary leadership: 
[4]
patriot
In 2010, Engro Group started manufacturing from World's largest Urea Plant 
Pakistan Poverty Alleviation Fund (PPAF) is World Bank's largest microfinance initiative
Karachi School of Business & Leadership has recently entered in strategic partnership with Judge Business School, University of Cambridge
Dawood Hercules
Dawood Hercules
Corporation Limited (DH Corp.) is a Pakistani investment holding company with diversified holdings in Energy and Foods.Company investments include a 37% ownership of associated company Engro Corporation Limited and a 14% stake in The Hub Power Company Limited. Dawood Hercules is a partner in Pakistan's growth and prosperity, and this ethos serves as the foundation of our business operations. 
[5]
Dawood Hercules
Core areas
 Energy, agriculture and food sectors are the strongest drivers of Pakistan's economic growth, and are therefore the core areas of investment for our group. We are a holding company founded on family values. This allows us to deploy capital and invest in people and partnerships over a long period of time to solve two of the most pressing issues the world is facing today: making food and energy available, affordable and sustainable. 
Engro Corporation
Currently, Engro's portfolio consists of a varied business portfolio, which include fertilizers, foods, chemical storage & handling, trading, energy and petrochemicals. Fuelled by the vision of becoming the premier Pakistani enterprise with a global reach, passionately pursuing value creation for all stakeholders
Engro's
investments in agriculture, foods, energy and chemicals are all designed to deploy inclusive business models to pursue an integrated and inclusive growth for all who interact with our businesses. We create positive impact not just in the lives of our stakeholders, but across the entire economy.  
[6]
Engro corp.
Input
Integrated in the agricultural sector and reaching out to over 1.5 million farmers, we provide PKR 77 billion of farm inputs and procure PKR 19 billion of farm produce, converting it to consumer food products which provide convenience, hygiene and nutrition to over 12 million consumers each day, every day. Producing low cost electricity from flared gas for millions of Pakistanis, developing indigenous power production from Thar Coal and LNG facilities, we are well placed to help Pakistan overcome the energy crisis. We strongly believe that our pursuit of an inclusive growth model continue to yield meaningful success for all our stakeholders. 
Engro fertilizer
Engro Fertilizers Limited is a subsidiary of Engro Corporation and a renowned name in Pakistan's fertilizer industry. It is traded on the stock market under the symbol 'EFERT. Engro holds a vast, nationwide production and marketing infrastructure and produces leading fertilizer brands optimized for local cultivation needs and demand. Engro is also a leading importer and seller of Phosphate products, which are marketed extensively across Pakistan as phospatic fertilizers.
[7]
Engro fertilizer
Incorporation
Engro Fertilizers Limited was incorporated in June 2009, following a decision to demerge fertilizer concern from its parent company Engro Chemical Pakistan Limited. The continual expansions and diversifications in its enterprises necessitated a broad restructuring in Engro Chemical operations and management. To facilitate better oversight, Engro Chemical Pakistan was converted into a holding company named Engro Corporation, and its fertilizer business was subsequently demerged to a newly formed Engro subsidiary –Engro Fertilizers Limited. 
Dawood Foundation
The Dawood Foundation (TDF) was the "materialization of a decade old dream" of the founder, Ahmed Dawood which became a reality in 1960. TDF was conceived as an educational foundation whose main focus was to support and promote educational initiatives in the fields of Science, Technology and Research. 
[8]
Dawood Foundation
Leader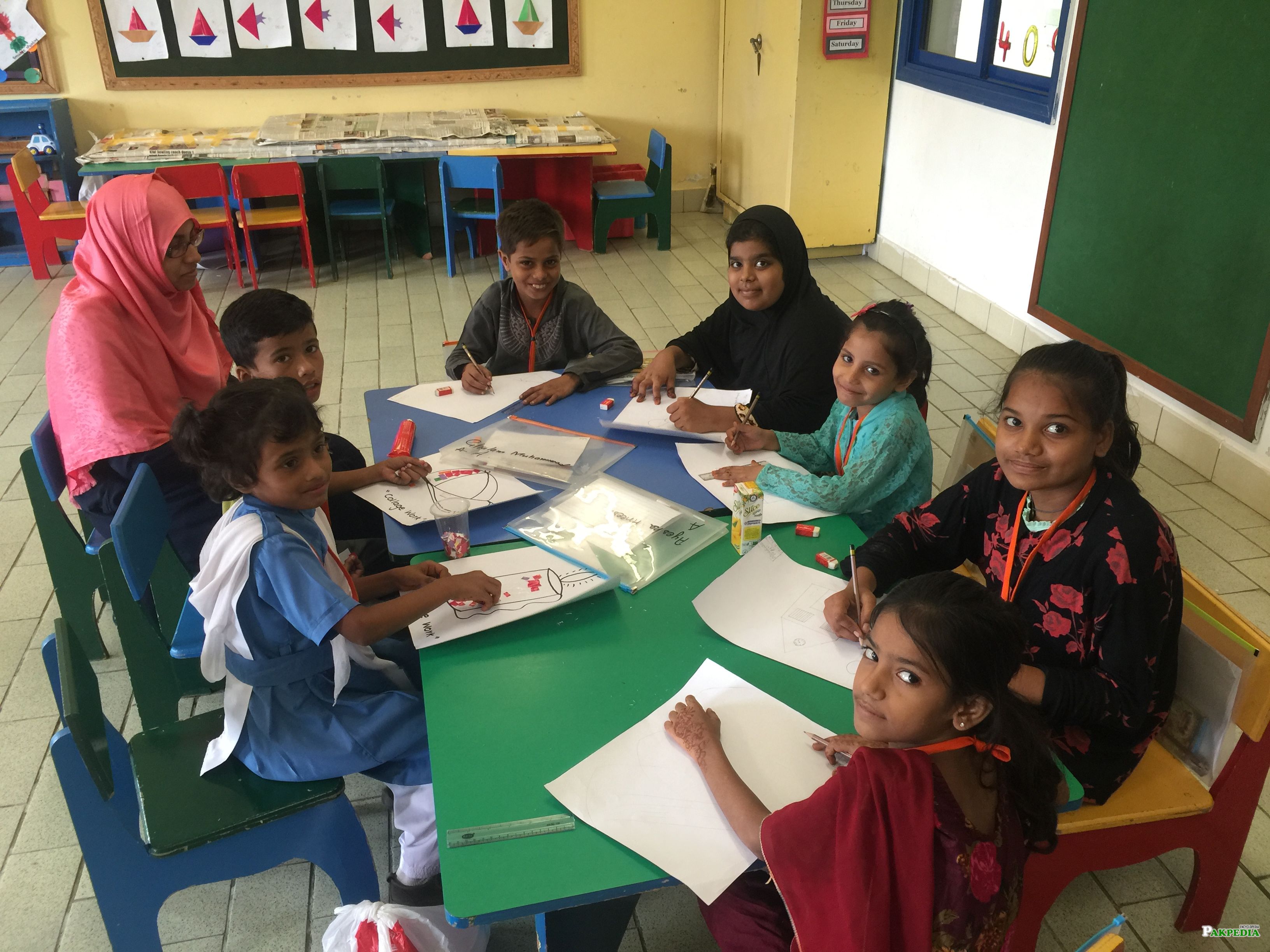 The Foundation is the charitable arm of the Dawood Hercules Group, currently led by Hussain Dawood. Over the years it has been heavily concerned with the construction of schools and colleges, but is now moving to undertake projects that are more content and technology based in its knowledge dissemination. 
Contributions
The Foundation has a powerful legacy in making contributions in education since its inception. Some of the more substantial donations have been for the establishment of 
Colleges, (such as Dawood College of Engineering, Karachi School of Business and Leadership and Mariam Dawood School of Visual Arts)
 Schools (Dawood Public Schools in Karachi, Jessore, and Muzaffarabad, Ahmed Dawood Government High School, Darsano) 
Scholarships (Ahmed Dawood Scholarship at LUMS).
TDF has sponsored Walkabout films for the education of conserving Pakistan's National Parks.
In conjunction to education, TDF has donated to various hospitals and medical projects. Its biggest contribution in this regard has been to the Al Shifa Eye Trust Hospital.
Relief work
The Foundation has always been heavily involved in relief work during national disasters. These include the cyclones in East Pakistan in the 1960s, the Kashmir and
Baluchistan
earthquakes in 2005 and 2008 respectively, the floods of
Sindh
and
Punjab
2010, and the
Thar
drought of 2012. 
KSBL
The Karachi School of Business and Leadership (KSBL) was established because a group of Pakistani business and corporate leaders(Hussein Dawood, Dawood foundation) recognized that Karachi, the business and commercial hub of Pakistan, needed a world-class business school. They envisioned  KSBL as a graduate management school that would offer high quality leading edge programs to the many talented young men and women in the country as well as those accepted from abroad. 
Key elements
Their vision for a world class institution is being implemented by deploying the following key elements:
Providing state-of- the-art buildings and facilities for the school at a dedicated campus site
Recruiting an eminent faculty with strong academic and research credentials to teach an internationally recognized curriculum
Admitting  a highly diverse and  talented student body on the basis of their abilities and leadership potential
Achieving international accreditation, quality standards and best practice benchmarks which will place it alongside the leading business schools of the world
Providing the sort of challenge and learning that changes attitudes for life, builds true intellect and hones skills and capabilities
KSBL is a school with a social conscience and will promote economic and social change by developing leaders who will impact organizations through their knowledge, skills and expertise, as well as contribute to business excellence by ensuring the application of highly professional and ethical practices in the national and international marketplace. 
[9]
KSBL
Awards