Today Hunza Valley could be reached in comfort by winding Karakoram Highway. The legendary Silk Road now known by its mundance acronym-the karakoram highway (KKH) has footprints of great travellers like Marcopolo, troops of Alexander of Macedonia, Buddhist pilgrims and Babur, the descendant of Gengis Khan and First king of the great mughal dynasty of sub-continental. In the Gilgit Baltistan of Pakistan, trucked away in the abode of the most picturesque mountains on earth, Tupopdan (6106m) known as the mother mountain for having so many habitants and village around its foot hills. Hunza Valley is divided into lower (shina), central (Burushal) and upper (Gojal) regions.
| Title | Description |
| --- | --- |
| Information | |
| Location: | Gilgit–Baltistan region of Pakistan |
| Name: | Hunza Valley |
| In Urdu: | ہنزا وادی |
| Nickname: | Hunza |
| Type: | mountainous valley |
| Local Language Name: | Burushaski, |
| Coordinates : | 36° 16′ 0″ North, 74° 41′ 0″ East |
| Time zone: | PST (UTC+5) |
| situated: | extreme northern part of Pakistan. |
| Capital of Hunza: | Baltit (modern-day Karimabad) |
| temperature: | May reaches a maximum of 26 °C (79 °F) and a minimum of 10 °C (50 °F) |
| temperature: | October maximum is 23 °C (73 °F) and the minimum 2 °C (36 °F) |
| tourist season: | from May to October |
| high peaks: | rise above 6,000 metres (20,000 ft) |
| Rakaposhi mountain: | 7,788 metres (25,551 ft) |
| Ultar Sar: | 7,388 metres (24,239 ft) |
| Bojahagur Duanasir II: | 7,329 metres (24,045 ft) |
| Ghenta Sar: | 7,090 metres (23,261 ft) |
| Hunza Peak: | 6,270 metres (20,571 ft) |
| Darmyani Peak: | 6,090 metres (19,980 ft) |
| Bublimating (Ladyfinger Peak): | 6,000 metres (19,685 ft) |
| Dissolved By: | Zulfikar Ali Bhutto |
| Hunza Borders: | China, Afghanistan |
| Details | |
| Province: | Gilgit–Baltistan |
| Languages: | Wakhi and Shina. |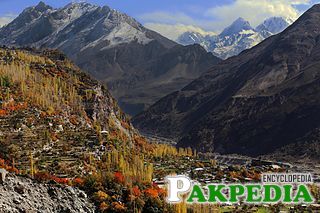 About Hunza Valley

The Valley of upper Hunza Gojal offers the best views of snow capped mountains. A 900 years old Ondra fort overlooking the village of Gulmit makes a fine vantage point to view over 6000 peaks on a clear day, the spectacular sight of mountain and valleys in the range of 120 kilometres gives the feeling of a dream coming true as if witnessing the great open museum of mountains. Gulmit (2500m) the Capitql of upper Hunza valley is the only town in the world, where you can view five peaks over (6000m) in all four directions. Tupopdan peak (6106m), Shisper peak (7611m), Gulmit Tower (6000m), Quroon (7143m) and Distalghail Sar peak reaches in high as Hunza Skyline. The patches of lush terraced fields on rugged mountains if a sample of hard work and irrigation channels worked out by Hunzakuts.
Land of Apricot Orchards Peaches Apples Mulberry walnuts and Grapes
Hunza Valley the land of apricot orchards, peaches, apples. Mulberry, walnuts and grapes. Glacial stream thunder down from distant peaks and sizzle through forests of poplar. Hunza Valley is said to have been inspiration for the imaginary paradise of Shangri-La, immortalize by James Hilton in his classic 1930s novel "Lost Horzon". Although lost horizon is pure fantasy, a tale of westerner brought to a remote Tibetan valley whose rulers lived to extraordinary ages because they know nothing of greed, fear, anger or competition. Hunza Valley has remarkable parallels with Shanri-La. The mountain people of Hunza valley with Brown or Golden hairs and green, blue or grey eyes, unravel the mystery of their origin. Their ancestors are belived to be to the solders of Alexander's army who settled down in these valleys with their Persian wives.
Invasions
The astounding history of Hunza valley is filled with invasions. The Dogras, the Sikhs and the Laddakhis, the Purakis of Chitral and the wali's and mir's of the neighbouring states conquered or made unsuccessful attempts to rule Hunza Valley. a paradise for trakkers, mountaineers, photographers and nature lovers.
History of Hunza
Hunza was formerly a princely state bordering China to the north-east and Pamir to its north-west, which continued to survive until 1974, when it was finally dissolved by Zulfikar Ali Bhutto. The state bordered the Gilgit Agency to the south, the former princely state of Nagar to the east. The state capital was the town of Baltit (also known as Karimabad) and its old settlement is Ganish Village.Hunza was an independent principality for more than 900 years. The British gained control of Hunza and the neighboring valley of Nagar between 1889 and 1892 followed by a military engagement of severe intensity. The then Thom (Prince) Mir Safdar Ali Khan of Hunza fled to Kashghar in China and sought what can be called political asylum.
Geography of Hunza
The Hunza is situated at an elevation of about 2,500 meters (8,200 ft). For many centuries, Hunza has provided the quickest access to Swat and Gandhara for a person travelling on foot. The route was impassable to baggage animals; only human porters could get through, and then only with permission from the locals.
Hunza was easily defended as the paths were often less than 0.5 meters (20 in) wide. The high mountain paths often crossed bare cliff faces on logs wedged into cracks in the cliff, with stones balanced on top. They were also constantly exposed to regular damage from weather and falling rocks. These were the much feared "hanging passageways" of the early Chinese histories that terrified all, including several famous Chinese Buddhist monks such as Xuanzang.
Climate of Hunza
The temperature in May is a maximum of 27 °C (81 °F) and a minimum of 14 °C (57 °F); the October maximum is 10 °C (50 °F) and the minimum ?10 °C (14.0 °F). Hunza's tourist season is generally from May to October, because in winter the Karakoram Highway is often blocked by the snow.
The temperature in May is a maximum of 27 °C (81 °F) and a minimum of 14 °C (57 °F); the October maximum is 10 °C (50 °F) and the minimum ?10 °C (14.0 °F). Hunza's tourist season is generally from May to October. [1] Hunza Adventure Tours, Pakistan
Pakistans Hunza Valley lies south of the China border along the Hunza River

Home » Photo-Essays » Pakistan's Hunza Valley
Pakistan's Hunza Valley
High Literacy And Gender Equality in a Valley Flanked by Majestic Mountains and Glaciers
Posted on October 9, 2014
Pakistan's Hunza Valley lies south of the China border along the Hunza River
Located
Located in the far north of Pakistan, the Hunza Valley lies in the Gilgit–Baltistan region just south-southwest of the China border and southeast of the Afghan Wakhan Corridor.  Stretched along the Hunza River at an elevation of 2,500 m on average, the valley is flanked by a few spectacular peaks higher than 6,000 metre, including Rakaposhi (7,788 m), Hunza Peak (6,270 m), Passu Peak (7,478 m), Bublimotin (Ladyfinger Peak) (6,000 m), Diran Peak (7,266 m), and Ultar Sar (7,388 m).
Villages
The valley is dotted with quant villages such Nasirabad in the Lower Hunza Valley, Karimabad in the Central Hunza Valley, and Gulmit in the Upper Hunza Valley. Some villages have ancient fortresses standing such as the Altit Fort in Altit Village and the Baltit Fort in Karimabad.
Apart from the spectacular peaks, glaciers, the river, and the quant villages, the people of the Hunza Valley are quite friendly. Most of the inhabitants of the valley are Ismaili Shia Muslims and also followers of His Highness Prince Karim Aga Khan IV (a few small villages are mainly Shia Muslims). Many of these Ismaili Shia people are fair skinned and trace back their ancestors to Central Asian countries such as Tajikistan to the north.
Shinaki People
The Lower Hunza Valley is home primarily to the Shinaki people who speak Shina while the Central Hunza Valley is mainly inhabited by the Burushaski speakers. In the Upper Valley (referred to as the Gojal Valley) are the speakers of the Wakhi and Burusho languages. Most of these people are very friendly and happily agree to be photographed, in stark contrast to some of the Shia and Sunni communities, in particular those at the Fairy Meadows near Nanga Parbat Peak.
How to go to the Hunza Valley
Fly from Islamabad up to the town of Gilgit where you will meet your friendly guide, Nasir Ahmed who will drive you up to the Hunza Valley, and guide you around the villages, along scary paths up the mountains, across the glaciers, and straight to the apricot and cherry trees back down in the valley. [2] How to get to the Hunza Valley?
Upper Hunza Gojal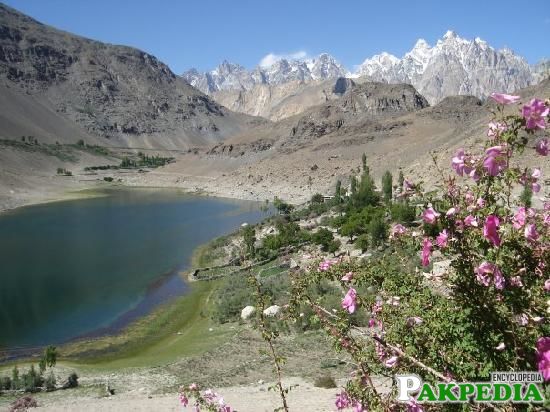 Gojal is home to the Wakhi People.The Wakhi people live around the Pamir knot that overlaps four countries – Gojal, Ishkoman and Chitral in Pakistan, the Kohistani Badakhshan Autonomous province of Tajikistan, Wakhan corridor of the Badakhshan province of Afghanistan and the Yarkand, Srikol and Tashqurghan regions of Sinkiang province, China.The Wakhi people despite their spread in four countries on the Pamir high plateau, share close linguistic, cultural and religious ties with each other referring to themselves as Xhik or Wakhi.Wakhi people have a unique culture, living style, language and social organization. They are settled in Gojal, Ishkoman and Brughil (Chitral). But majority of them are settled in Gojal Tehsil of Hunza-Nagar District. Although is no hard evidence on early settlements but the researchers believe that the Wakhi's came from Wakhan and settled in Yashkok and later spread to different areas.
Gojal Valley
Gojal valley is famous for its rich natural wealth, landscape, picturesque locations, lofty mountains, breathtaking scenic beauty, wildlife and nature, glittering glaciers, valleys of lush green foliage and fruits, beautiful meadows, and pastures. The valley is comprised of 25 villages, including Ghawooshben (Ainabad), Shishkat (Nazimabad-1), Gulmit, Ghulkin, Seesoni (Hussani), Passu, Khyber, Ghalapan, Moorkhon, Jamalabad, Gircha, Sarteez, Nazimabad, Sost (Aminabad) Khudabad, Misgar, Qalandarchi, Avgarchi, Raminj, Yarz Rech, Kirmin, Reshit, Sharisafz, Kumpirdior, Zowoodkhon, Oston and Shimshal. Gulmit is Gojal's largest settlement and Tehsil headquarters.Gojal is geographically the largest Tehsil of Hunza-Nagar District in Gilgit-Baltistan spreading over an area of about 8,500 sq.km. The valley borders with the Xinjiang-Uighur region of China and Wakhan Corridor or Little Pamir of Afghanistan.
The people of Gojal are very hospitable and educated. Education is part of everyone's life and regardless of gender and income; up to secondary level every single person is educated. The effort of Agha Khan Development Network has yielded excellent results and people now seek higher education in Pakistan as well as internationally. Right now almost every single house has a satellite TV and computer running in their house. [3] Gojal is home to the Wakhi People
Cities and villages
Karimabad, the capital of Hunza, offers an awe-inspiring view of Rakaposhi (7,788 meters). The snows of Rakaposhi glitter in the moonlight, producing an atmosphere at once ethereal and sublime.
Aliabad
Ganish Village – the oldest village in Hunza, with 800-year-old mosques, it was honored by UNESCO in 2002 and 2009.
Gulmit
Ghulkin
Karimabad
Nasir Abad
Passu
Sost
Khuda Abad [4] Cities and villages
Baltit Fort

The stunning Baltit Fort is one the most admired tourist attractions in Hunza. The oldest part of the fort dates back to the 13th Century, when the Fort established itself as the prime seat for power in the state of Hunza. The fort was renovated and reopened in 1997. From its top, tourists can enjoy a bird's eye view of the surrounding valley. Behind the fort is the mighty Ultar Peak, while at its fore is the Hunza River, Rakaposhi Mountain, the Golden Peak and the Broad Peak. The old heritage that is part of the Valley needs to be preserved so that more tourists can be lured into the area. For trekking enthusiasts, Rakaposhi Mountain is the easiest to climb. The Royal Geographical Society of London carried out a survey to determine a restoration plan for the Fort, which was then initiated and supported by Agha Khan Trust for Culture Historic Cities Support Program. The fort was renovated and reopened for tourists in 1997, and is now run by Baltit Heritage Trust.
Canals
Another noticeable feature of Hunza Valley is its irrigation canals that bring melted glacier water to the terraced fields and local villages. Tourists are able to spot fruit orchards spread over miles. Grown on precarious slopes, the true potential of these fruit trees remains unexplored as of now. The area that comprises the Valley is also suitable for cultivating potatoes, barley, wheat and vegetables along with apricots, apples, cherries and almonds. Utilizing modern farming methods and equipping local farmers with proper tools for cultivation can significantly increase the yield from these crops. In addition to that, instead of moving goods from Southern Punjab to China, the produce from this region can be exported. [5] Another noticeable feature of Hunza Valley
Hunza Valley Geography
The Hunza Valley itself is situated at an altitude of approximately 3,000 ft (900 m) above sea level. It was carved out by glacial action during the last ice age. The valley is surrounded by numerous mountains. Eight of these surrounding mountains are 6,000 m (19,685 ft) or greater in height. Hunza Valley comprises a total area of approximately 3,100 sq mi (7,900 sq km). There are also numerous glaciers still remaining in the surrounding mountains. A small river runs through the Hunza Valley. This river is named the Hunza River, and is fed by the runoff from glacial melting. [6] Hunza Valley Geography