Hub Highway Image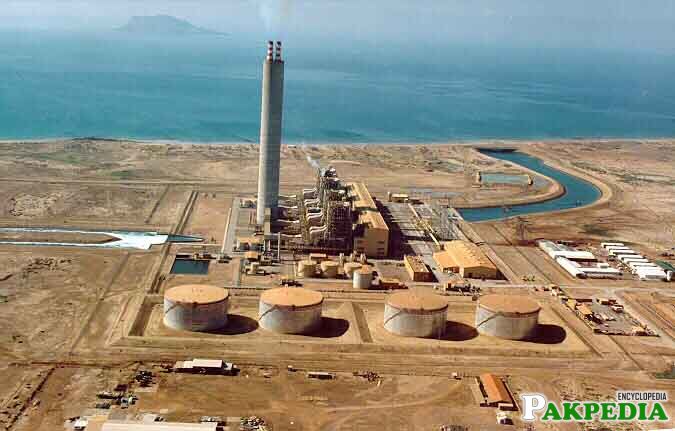 Hub Industrial Area
Hub Main Highway
Hub Dam
Hub F16 Flying
History
There are several ethnic groups in Hub including: Brahuis, Balochis, Muhajirs, Sindhis, Punjabis, Kashmiris, Seraikis, Pakhtuns, etc. The majority of the population is Muslim, while there is small Hindu and Christian minorities. Increased commercialization in this area has led to many social, political and hygienic problems. Worst state of roads and streets in area has made the everyday life more difficult. Roads are too busy as the area serves a hub between Balochistan and
Karachi
, that is one of the main reasons behind the lack development in this area. Presence of political parties usually lead to bad law and order situations that affects the life and commerce in many ways declining the economy of country to certain extent.
Education
Sadiq Public Secondary School has five campuse
Special Public High School (Zehri Street Hub)
The Citizens Foundation (TCF) has nine campuses in Hub [1] "List of - TCF Schools
Balochistan Kids Academy Hub
National Cambridge High School (Allahabad town Hub)
Wajah Arbaz Memorial School
Govt Primary School (Goth Haji Mohammad Amin Shaikh, Allahbad Town Hub)
Pak Grammar public High School(Lasi Road Hub)
Other Schools
Courses provided by colleges in Hub include FSC, FA, BSC and BA, however, these universitues/colleges lack education for IT, I.com, Engineering, Medical or ICS. Students from Hub have to transfer to Karachi, Uthal or other cities to proceed to university-level education.
Economy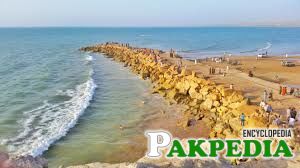 Hub is economically one of the largest industrial cities in
Balochistan
. Hub is emerging as a commercial centre due to its proximity to Karachi. The Bazaars and markets are full with varieties of goods as well. The Byco Petroleum's refineries,Hubco Power Project,Bosicor Oil Refineries are located in Hub near Karachi.
[2]
A matter- Hub refinery 
Hub Chowki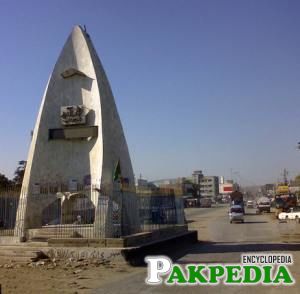 Once a small check post at the entrance of Balouchistan on RCD highway just outside Karachi Sindh, today Hub is fairly a big town. It has become an important town of Lasbela District of the Balochistan. Due to Industrial parks developed by Sindh & Balochistan governments for the conveniance of Industrialists from Karachi Hub is now a Industrial city of Balochistan.Hub is economically one of the largest industrial cities in Balochistan. In terms of demographics, the ethnicity of the residents is mainly composed by the Brahuis, Balochis, Lasi, Sindhi, Pukhtons and Muhajirs (Migrants from india). Over 90% of the population is Muslim with a small Hindu minority.
[3]
Hub - travel-culture
Important Place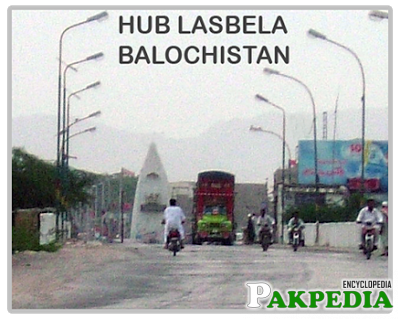 The most important place to See in Hub is the nearby Gaddani beach and Ship Breaking yard, once a very important Ship breaking Industry where thousands of retired ships were broken for recycling, now a day is a bit slow but it is worth a look to go and have a look at it. Foreigners require a permission from Pakistan Navy to go to the yard. Travel & Culture Services offers a private day Excursion to Gaddani
[4]
Hub -  travel-culture 
Sites of interest
Shrines
Shrine of Shah Bilawal
Lahut-i-Lamakan
Kumb Shrine
Shireen and Farhad
Sassi and Punnu
Pir Fida Hussain
Pir Moosiani
Pir Mohiuddin
Mai Gondrani
Hinglaj
pir koonana
pir shah bukhari
pir meeran
pir bukur
Darga Baba Juman Shah Uthal
Historical buildings and Archaeological Sites At Bela
Shah Jamai Mosque
Tomb of General Muhammad ibn Haroon
Tomb of Colonel Robert Sandeman
Karia Pir
Sassi Waro-Chodo (Sassi's Spring), near Paboni Naka, about 68 km from Karachi.
Bakkar Buthi, a small Harappan site located in the remote mountainous area to the east of the Las Bela plain.[5] Bakkar Buthi, a small - Harappan site
Shehr-e-Roghan