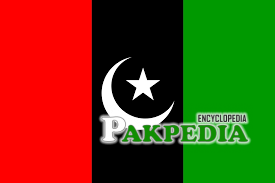 Political Career
Hidayat Ullah was elected to the Senate of Pakistan as a candidate of Pakistan Peoples Party (
PPP
) in Pakistani Senate election, 2012.
[1]
Political Career
Committee Member
Industries and Production (Chairperson Committee) 
Council of Chairmen
Business Advisory Committee
Senate Library Committee
Bipartisan Special Oversight Committee
Cabinet Secretariat
Defence
Ethics
To examine the issue of non-implementation of the decesions of the House
States and Frontier Regions
Senate Finance Committee
The Project of China-Pak Economic Corridor
Issue of Lapse of Various Foreign Scholarships[2]  Committee Member 
Nominated For Senate Election
The 
ECP
 considered 23 nomination papers as valid for Senate elections from Federally Administered Tribal Areas (
FATA
).According to ECP, the commission also rejected the nominations papers of four candidates for FATA Senate elections.It said that the validly nominated candidates for elections to senate from FATA's General seats included 
Sajid Hussain Turi
, 
Hidayat Ullah
, Shammim Afridi, Mirza Muhammad Afridi, 
Hillal ur Rehman
,
Malik Najam-ul-Hassan
, Shoaib Hassan,
Tahir Iqbal
, Abdul Raziq,
Syed Akhonzada Chittan
,Saleh, Faiz ur Rehman, Said Jamal, Shahid Hussain, Pir Muhammad Aqal Shah, Shahban Ali, Haji Khan,
Zia ur Rehman
, Malik Afzal Din Khan, Syed Ghazi Ghazan Jamal, Farhad Shahbab, Jangriz Khan and Nizam Uddin Khan.It said that the nomination papers of four candidates have been rejected by the commission for FATA Senate elections included Irfan Ullah, Haider Shah, Adnan Sattar and Shah Khalid.
[3]
Senate Election
Senate Election Result 2018
PML-N has won 15 seats,
PPP
12,
PTI
6,
National Party
and Pakhtunkhwa Milli Awami Party clinched two each while
Jammiat-e-Ulema Islam (F)
, Jamat Islami,
MQM
(Pak) and PML-F won one each. Ten independent candidates have also got victory in the Senate Election. PML (N) supported candidates have won both the Senate seats from the Federal Capital Territory.
Hidayatullah
, Shamim Afridi, Hilal-ur-Rehman and
Mirza Muhammad Afridi
have been elected as Senators against four FATA seats.
[4]
Senate Election Result 2018
Contact Information
Home Number: +92 94 2240303 
Mobile Number: +92 300 5909029 
Local Address: J-110, Parliament Lodges, Islamabad
Permanent Address: Village and Post Office Bara Nawagai Bajaur Agency