Hercharn Singh is Pak Army officer
Hercharn Singh an old photo
Hercharn Singh meet to Former PM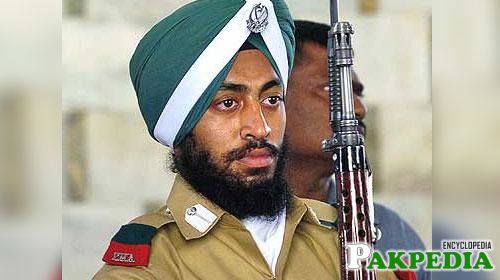 Hercharn Singh is looking well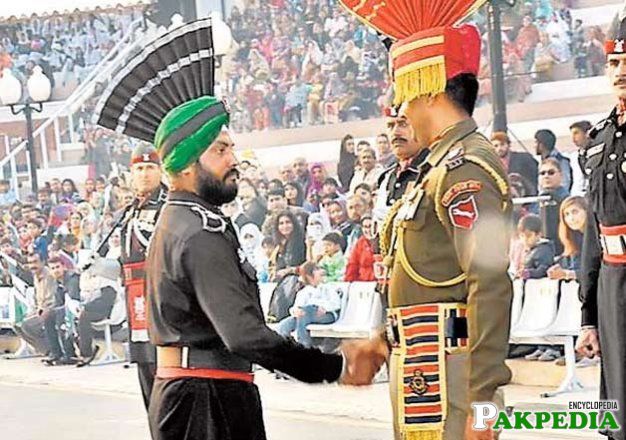 Hercharn Singh prade on wagah border
About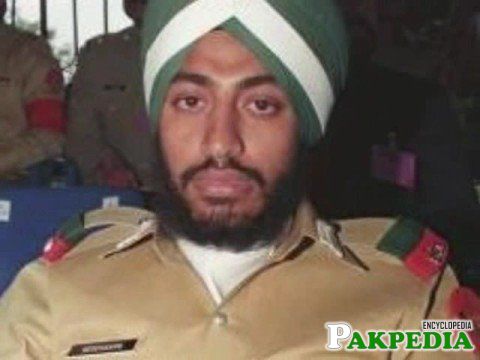 Early Life Education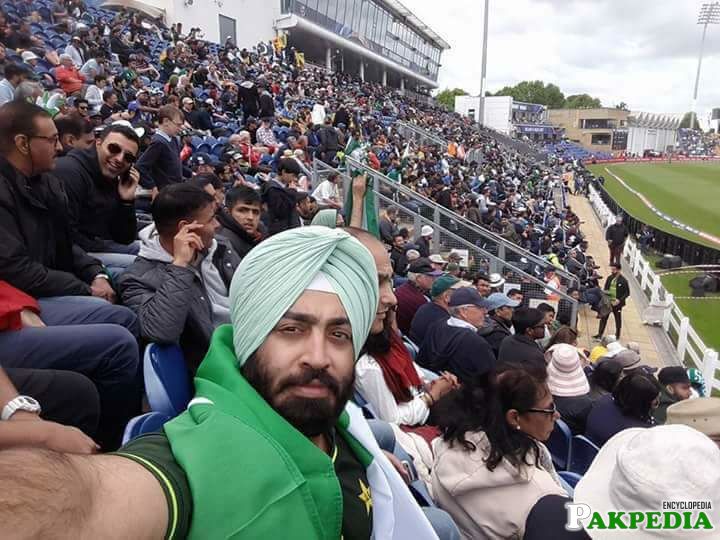 Harcharan passed his matriculation from the Government Gurunanak High School, Nankana Sahib, with 677 marks. He says that his school should be equipped with a modern laboratory and a competent teaching staff.Harcharan, who passed his FSc (pre-engineering) in 2004 with 726 marks, wants the government to open the doors for his community to the law enforcement agencies as well. He says when his fellow Sikhs in Nankana Sahib learned about his selection in the army they really felt proud of him. It has also changed their perception. Now they believe that young Sikhs have a fair chance to join the country's most prestigious institutions.Having a younger brother and three elder sisters, he wants his brother to follow suit. He says after the death of his father, a shopkeeper, some seven years ago, the credit of their education goes to his mother. "My mother wants me to earn a good name for the country."
[2]
Harcharan passed his - matriculation  School
The day of the parade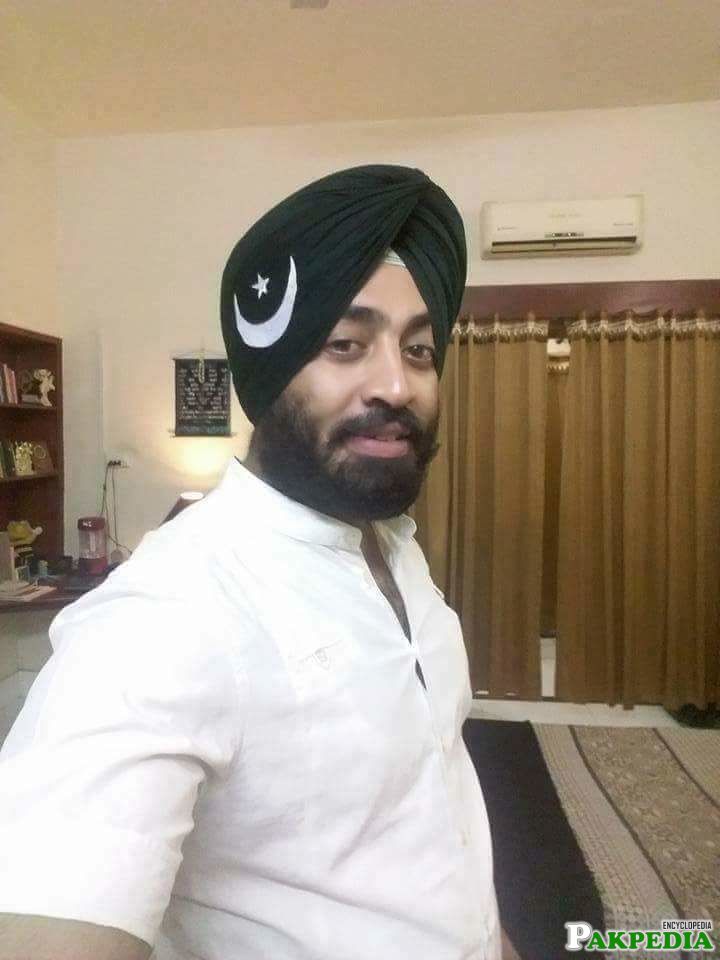 It was the clear, bright sunny morning of the passing out parade day. A morale boosting day, a mood elevator morning and the dream of every cadet to be material and into reality. As the blood, of the cadets - 'Passing Out', started to rush faster and faster. Their chests seemed to swell even higher than the Himalayas, as their hearts pounded with pride and passion. The smartly turned out cadets marched in, with traditional zeal, to the tunes of the military band. For the next 90 minutes or so, the audience was mesmerized by the perfect drill movements of the cadets as periodic applause broke the gaze of most of them. Attending such a parade comes as a pleasant surprise for most people.However, on that bright morning, there was yet another surprise for many who were occupying the enclosure next to cadets of first & second terms who were not part of the parade. It was the sight of a young cadet wearing a turban with a green stripe on both sides instead of the usual beret, which 'til that moment had been the standard head covering always worn by cadets. And another noticeable differance was that he was the only and also, undoubtably, the first cadet to graduate sporting a beard and moustache among the crowd of clean shaven cadets.Surely, the young boy was a Sikh cadet and sitting in Pakistan's Military Academy Kakul. To the surprise of most of those attending that day, there was the first Sikh Gentleman Cadet of Pakistan's Army, Harcharan Singh.Harcharan Singh was born and raised in the same village,
Nankana Sahib
, as Guru Nanak Dev the founder of the Sikh religion. The village, then called Talwandi, is situated 280 km south of Islamabad.
[3]
A morale boosting day ---------- a mood elevator
Trained in 116th PMA Long Course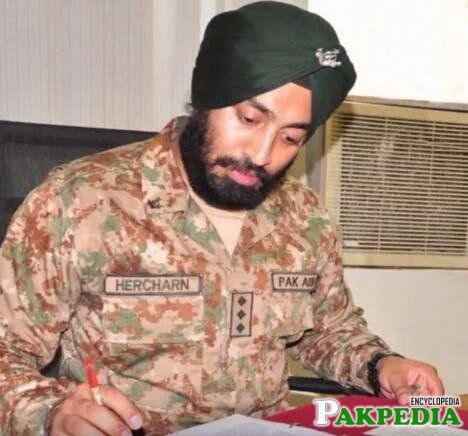 Ater meeting the Prime Minister upon his arrival at the academy during the passing out, Harcharan Singh said, while talking to the media, that he is proud of being a Pakistani and in the Pakistan Army. While expressing his extreme excitement on being a part of this dignified institution, he said that the Sikh youth settled in Pakistan should have joined this institution a long time ago. Regarding his future plan, he said with great zeal that being a Sikh, it is my burning desire to embrace Martyrdom. He told that initially his mother was little reluctant upon his induction in the Pak army as he is her eldest son but now his presence in the Pak Army brings her the greatest honour and pride. He told his fellow cadets once, "It is my great ambition to be a martyr while defending the mother-land".
[4]
While expressing his ---   extreme excitement
PMA Life
Gentleman cadet Hercharan Singh regularly informs his younger brother about his activities in this distinguished institution. He was first admitted in National Arts College but ended up in PMA to fulfill his dream of becoming an officer in the Pak Army. His instructors and fellow cadets view Harcharan Singh's companionship with appreciation as he is a good friend and a nice companion. Many Christian and Parsi officers and Jawans are already serving in Pakistan's Army. Harcharan Singh is the first Sikh officer to take a commission in the Pak Army. 
[5]
Sikh officer to take a commission in the Pak Army
Marriage
Major Hercharn Singh, the first Sikh officer of Pakistan Army got married on Sunday 3rd december 2017 at Gurdwara Punja Sahib, Hasan Abdal, an Inter-Services Public Relations (ISPR) statement issued here said. A number of serving and retired officers of Pakistan Army attended the marriage ceremony. Chief of Army Staff (COAS ) General Qamar Javed Bajwa in his message also extended good wishes for his matrimonial life. Major Harcharn Singh was commissioned in Pakistan Army in 2007.Pakistan Army remains a symbol of national integration and respects rights of religious minorities in Pakistan, the ISPR statement added. 
[6]
Hercharn's Wedding