Helena Saeed, A Christian woman hails from Balochistan is the first woman officer to become the Deputy Inspector General. She proved that even being a girl your hard work, resolution and passion can purvey you anywhere where you want to be.
| Title | Description |
| --- | --- |
| Personal | |
| Name: | Helena Saeed |
| In Urdu: | حیلینہ سید |
| Famous As: | First Female AIG police |
| Nationality: | Pakistani |
| Residence: | Balochistan |
| Education: | Passed CSS Exam |
| Religion: | Christianity |
| Profession: | Police Service of Pakistan |
| Current Post: | Deputy Inspector General |
| Previous Post: | Additional Inspector General |
| Born | |
| Place: | Balochistan |
| Family | |
| Ethnicity: | Syed |
| Spouse: | Rizwan Khan Tareen |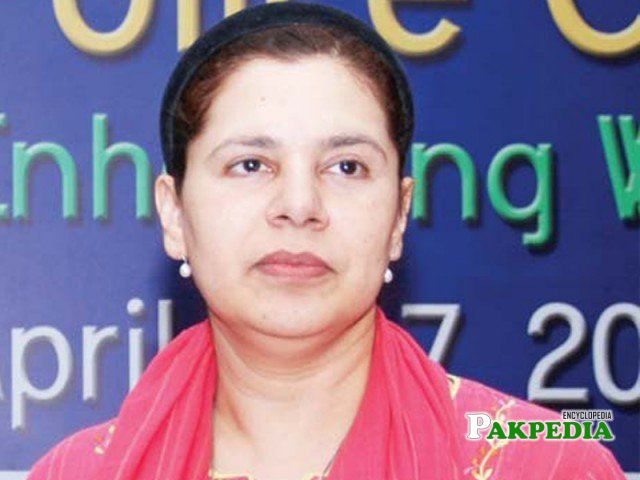 Helena Saeed Biography
Helena Saeed is delegated as the Assistant Inspector General(AIG) police. She is the only female AIG police in the history of Pakistan. Helena isn't only the primary female to accomplish this yet additionally the only individual from Balochistan to end up the AIG police. She is fundamentally from Quetta and currently, she is the most astounding positioning officer of the Police Service of Pakistan (PSP). Moreover, She is the First Christian Woman who is assisted as AIG Police.
Helena Saeed Family
Helena Saeed got married to a courageous and brave Police officer Rizwan Khan Tareen. He embraced Shahadat while fighting for his beloved Country. After his martyrdom, the mission of Helena and her husband for doing something for the betterment of country become more strong and she decided to take this mission forward herself.
Career of Helena Saeed
Helena Saeed broke all the Stereotypes by joining the Police force and by mounting the ladder of success one after another. Helena joined this encouraging and promising profession almost 20 years ago by passing the CSS 23rd CTP as ASP. She was the first assistant superintendent of police (ASP) and most educated woman to join the service. Before becoming the Deputy Inspector General she was serving as the Additional Inspector General at the Special Branch, Islamabad.
Helena Saeed Interview After becoming DIG
After becoming the Deputy Inspector General on 6th December 2018 she gave an interview to the Media where she spoke about her vision and mission of life. She uttered that  "Policewomen must be hired, evaluated and promoted on their own merit and not as tokens to satisfy the government's statistical requirements or political needs," She further added that "recognition of women's role in policing is important to persuade them to perform better and encourage more women to join the police to achieve a gender balance".