Hassan Sheheryar Yasin, simply known as H S Y, is a Pakistani fashion designer. He was salutatorian of the Pakistan School of Fashion Design. Yasin is affiliated with the La Chambre Syndicale De La Couture Parisienne in France
| Title | Description |
| --- | --- |
| Personal | |
| Name: | (HSY) Hassan Sheheryar Yasin |
| Company Name:: | (HSY) |
| In Urdu: | حسن شہریار یاسین |
| Famous As: | Fashion Designer |
| Nationality: | Pakistan |
| Residence: | Karachi Pakistan |
| Education: | Pakistan School of Fashion Design |
| Religion: | Islam |
| Join fashio designing School in:: | 1996 |
| Start Career in:: | 1994 |
| Profession: | modeling |
| Languages:: | Urdu, English |
| Birth Place:: | Lahore Pakistan |
| Eye Color:: | Black Brown |
| Graduate In:: | 2000 |
| Height: | 5′ 7″ |
| Hassan Shehryar hosts a Talk show:: | Tonite with HSY |
| Website: | www.hsystudio.com |
| Nomination: | Lux Style Award for Achievement in Fashion Design – Couture, more |
| Siblings: : | Afshan Samee |
| Awards : | Lux Style Award for Best Dressed Male, Lux Style Award for Best Menswear Designer |
| Born | |
| Place: | Karachi |
| Family | |
| Siblings : | Afshan Samee |
| Website: | http://hsystudio.com/en/ |
| Career | |
| Company Name: | HSY |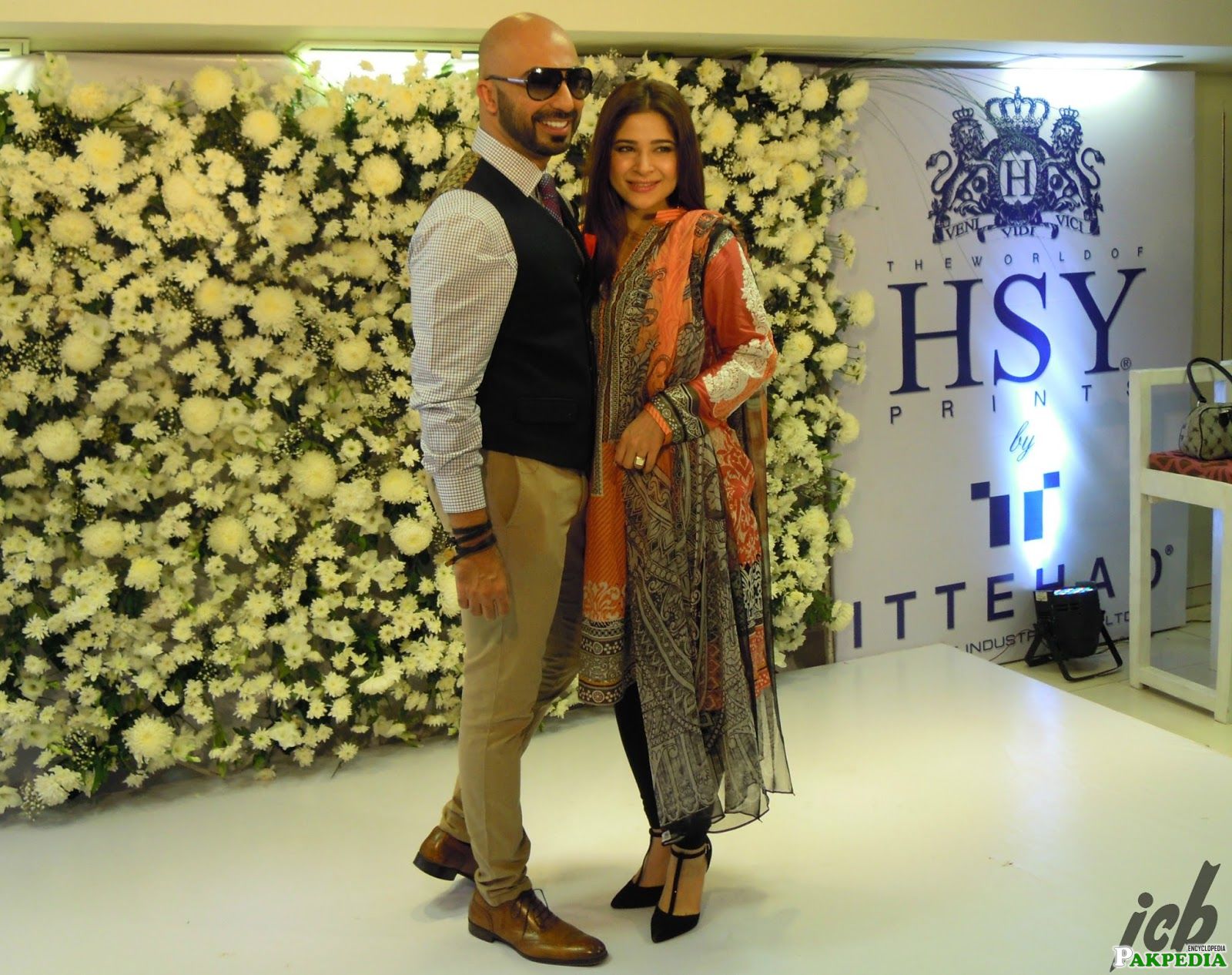 Details

A graduate of the Pakistan School of Fashion Design and an affiliate of La Chambre Syndicale De La Couture Parisienne, France, Hassan Sheheryar Yasin or simply HSY is easily one of the most recognizable names in the region when it comes to fashion and entertainment. As a fashion brand HSY is best known for combining contemporary silhouettes with the traditional techniques of old. The brand's inspiration is distinctly Eastern peppered with Western influences. Hassan Sheheryar Yasin is the fashion force behind the label and has been referred to as the 'New King of Couture' by Harper's Bazaar magazine.
Study and Career Information.
A salutatorian graduate of the Pakistan School of Fashion Design (in 2000), HSY is affiliated with the La Chambre Syndicale De La Couture Parisienne in France. Started out in 1994, Pakistani Fashion Designer Hassan Sheheryar Yasin worked both as a choreographer and as Fashion designer in various shows within Pakistan and in international shows in Dubai, London UK, New York City USA, and Toronto Canada.[2] HSY Career
Achievement in Profession
The year 2000 marked the introduction of Yasin's own fashion label clothes, HSY. Starting as a bridal collection and formal wear couture house, it has since become one of the most recognized South Asian fashion labels in the world and currently employs over 350 people and six stores internationally, with the flagship studio housed in Lahore. Among very few Pakistani fashion designers, Fashion designer HSY has won international acclaim and considered among the top Pakistani Fashion designers.[3] HSY achivement
Pakistani Fashion Designer Value
In 2003, Karachi-based Diva Magazine placed this Pakistani Fashion designer on the cover of their "Most Powerful People" and also as one of their 10 Faces of the Year. In 2007, this brilliant Pakistani Fashion designer also introduced HSY brand jewelry. His popular quote about designing art is "Creativity is very important to be a designer, but if you want to be a successful designer then you need to be successful in every single way like being innovative and understanding the market".[4] HSY value
Awards Owner
HSY is the winner of the Lux Style Fashion Designer award of the Year (2005). Hassan Sheheryar Yasin is one of the biggest thing to happen in fashion dress designs in the last decade in Pakistan. The aim at HSY has been to showcase a diverse dresses collection in order to represent the rich cultural heritage of the East. Hassan Sheheryar Yasin recently launched his new Jewelry line, in Lahore. This event had 300 guests fly in from India. It was the Talk of The Town, A very very Exclusive Event.[5] HSY awards
HSY Signature Style

Timeless and elegant-HSY is not caught up in today's trends and fashion. We at HSY believe that what you wear now you should be able to wear forever. An HSY design is something that would look good today and if you look at it five years down the road it would be as appealing and wearable as it is today. An HSY creation is something that would make you beautiful then, now and forever.[6]  HSY Signature Style 
Affordable HSY Creation
At HSY we believe that the identity of a brand needs to be kept under scrutiny. True the price tag is a bit on the higher side but then we're also providing quality and exclusivity for the price that we ask for.
HSY Empire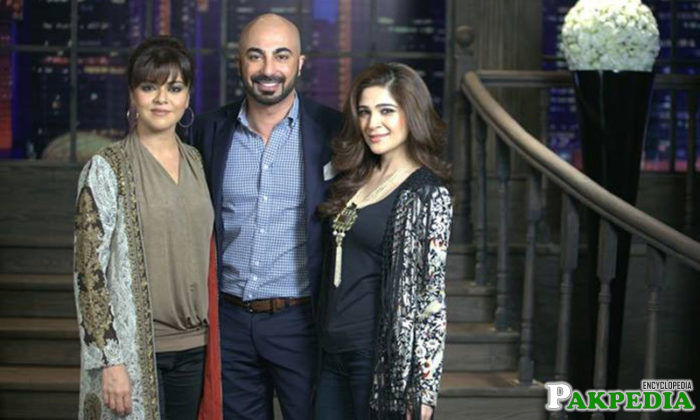 Gorgio Armani is a visionary in fashion. He does what he thinks is nice, puts forth a certain look and then harmonizes it in all his creations. His control and expertise at his work is something that completely inspires me. We at HSY tend to follow a similar ideology where we believe that what you wear now you should be able to wear forever. The clothes should be there to complement a personality not be the personality or overshadow it.[7] HSY Empire 
Creative inspiration and direction HSY
Sounds clichéd but life itself is inspirational for me. If you keep your ears and eyes open you will get to see so much around you which can actually be interpreted in so many different ways. The people, cultures, practices somehow or the other inspire me. However, in this field of ours, fashion education is extremely important to convert your inspiration into something meaningful.
Pakistans Premier Fashion Brand

HSY is one of Pakistan's premier fashion brands, and is also one of the brands most labeled by expat Pakistani.
Company Network
Design Studios
Address : 23/B, Ali Zeb Road, Block-G, Gulberg III, Lahore.
Landmarks : Ali Zeb Road, Total Petrol Pump
City : Lahore
Phone : +92 42 35858507, 35858508
Fax : +9242 35858509
UAN : +92 42 111479479
Mobile : +92 300 8454569
Flagship Store
Address : HSY PRET STORE: Shop No.5, Ground Floor, Main Boulevard, Gulberg Galleria, Main Gulberg, Lahore.
Landmarks : Gulberg Galleria, Main Boulevard, Saddique Trade Centre
City : Lahore
Mobile : +92 333 1213484
Flagship Store
Address : HSY PRET STORE: First Floor, Dolmen Mall Clifton, Block 4, Clifton, Karachi.
Landmarks : Dolmen Mall Clifton, Khaadi, Sana Safinaz
City : Karachi
Mobile : +92 333 1213177