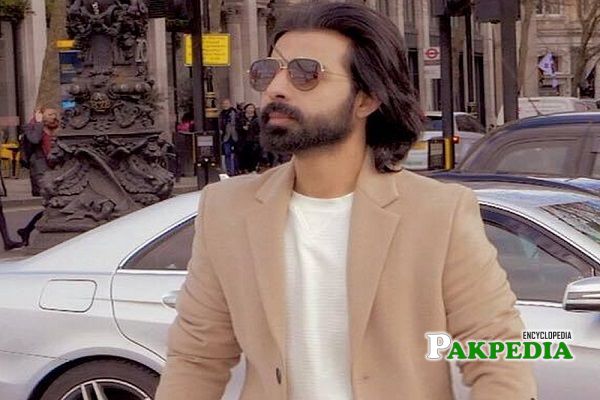 Hassan Hayat Khan Biography
Hassan Hayat with Yasir Hussain and Iqra Aziz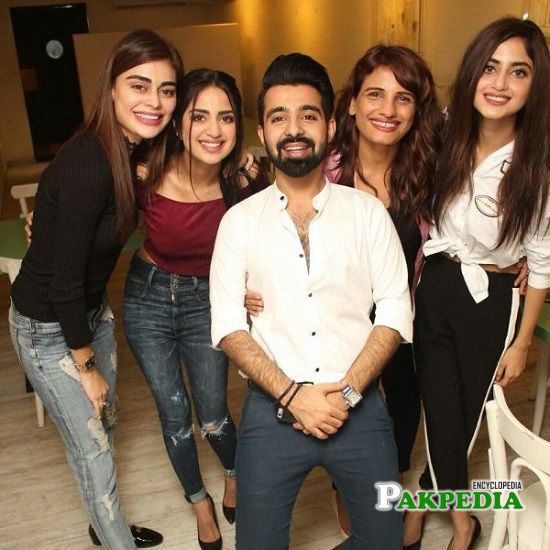 Hassan at his birthday party
Hassan Hayat with Ushna Shah at an event
Hassan Hayat Khan Dramas
Hassan Hayat Khan Biography
Hassan Hayat is a handsome Pakistani singer turned actor who was fond of music since childhood which encouraged him to turn his passion into his career. He had to struggle a lot to become a part of this industry because of having a non-artistic background further the objection of his family. He proved himself with his amazing performance in singing and acting field which wasn't a surprise for his fans who welcomed him warmly since his first day in the industry.
Hassan date of birth
He was born on 13th October in Karachi where he spent all his life. He also lived in Australia for a few times for his education. Currently, he resides in Karachi with his family.
Education of Hassan
After completing his Schooling and bachelor's from Karachi he went to Australia for attaining his master's degree. On returning back he officially started his music career which he always dreamed off and soon he started producing music commercially.
Showbiz Career
After completing his education he started his music career and soon got recognized internationally too because of his melodic voice. He has created in excess of 8 commercial tracks for the Television and sung in half of them. His first single was "Beqadraa" which got a huge reaction from the group of spectators and it was publicized on all significant music channels of Pakistan. For his debut single he buckled down and held hands with Ahsan Pervez Mehdi who is one of the well-known music producers of the industry.
In 2019 he made his debut in acting in a drama serial 'Bhool' opposite Affan Waheed and Saboor Ali and mesmerized everyone with his additional talent of acting.
Hassan Hayat Khan Dramas
Bhool
Social Media Handles
His Instagram and Facebook accounts where he updates his fans with the current happening are as follows