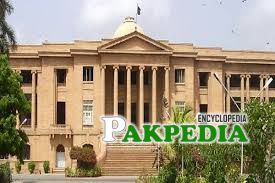 Mr Hassan is retired judge of SHC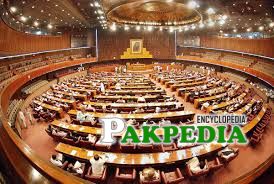 Mr Hassan contest for technocrat seat in senate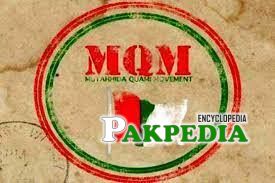 nominated by MQM
ECP has recieved names of contestants
Profile
Justice retired Hssan Feroz was born on 20th of August 1953. His father name is Tehzeeb-ul Islam Jaffri. He is considered among honorable and well-reputed judges of Sindh High Court.
Education
M. A (English Litt.) M.A.( Journalism) LL.B (Distinctions) LL.M(Criminology)
Career
Mr Hassan Feroz entered in Legal Profession 1977. He was  enrolled as Advocate of Lower Courts Sindh & Balochistan on 20.06.1978. Then he enrolled as Advocate High Court of Sindh on 31.07.1980. He remained Member of Sindh High Court Bar Association, High Court Bar Library and Karachi Bar Association. He had practiced in Lower Courts & High Court, conducted Civil and Criminal Trials, Habeas Corpus – Detention & Probono Publico Matters . He was appointed as Additional District & Sessions Judge 06.06.1991 & served: 
[1]
profile, career,awards
District Sanghar– Shahdadpur from 16.06.1991 to 03.05.1992.
District South, Karachi from 04.05.1992 to 11.05.1994.
District East, Karachi from 12.05.1994 to 28.07.1995 & 03.12.1998 to 02.09.2000.
Presiding Officer Special Court (Offences in Banks) from 28.09.1995 to 14.04.1997 (During this period held additional charge as Chairman Drug Court, Insurance Appellate Tribunal and Foreign Exchange Regulation Appellate Board).
Secretary Provincial Assembly Sindh and also as Secretary Common Wealth Parliamentary Association from 09.05.1997 to 06.11.1998.
District & Sessions Judge, District Dadu from 03.09.2000 to 29.10.2003.
Judge Accountability Court No.II, Karachi from 30.10.2003 to 07.11.2006.
Judge Banking Court-III, Karachi from 13.03.2007 to 15.03.2010.
District & Sessions Judge, District Malir from 20.03.2010 to 17.09.2010.
District & Sessions Judge, District South, Karachi from 18.09.2010 to 19.10.2012.
District & Sessions Judge, District Hyderabad from 19.10.2012 to 19.08.2013.
Imparting Training to in-service Judicial Officers at Sindh Judicial Academy Karachi
Elevated as Judge High Court of Sindh on 31.08.2013.
Participation in the International Conferences
Presentation made at UN workshop "Overview of Pakistan's Legislation on Terrorism & related offences" (United Nation Office of Drugs & Crime) VIENNA 2008.
35th Common Wealth Parliamentary Association Conference, Wellington, New Zealand in 1998.
33rd World Scout Conference, Thailand, 1993,Presented Paper on Disabled & Handicap (Special Scouts).
Presentation made at Judicial Conference(s), held at Islamabad.
Other Services
School : Cantt Public School Karachi. Awarded with 
Qaid-e-Azam Scout Badge 1967.
College: Government College Nazimabad Karachi. Awarded 1st President's Rover Scout Award of Pakistan– 1971.
Elected unopposed President of Student Union 1972-73 & 1973-74.
Karachi University: Chairman English Debating Society.
Law College(s) Government Islamia Law College, Karachi. Awarded with Allama Iqbal Centenary Award on Distinctions in LL.B.
LLM First batch 1979, Urdu Law College
District Scout Commissioner, Karachi 1990-2013: Served as Honorary Provincial Secretary & Provincial Scout Commissioner, Sindh Boy Scouts Association.
Trainings received : Scout Wood Badge, St. John's Ambulance First Aid Medallion & Civil Defence General Instructor & Rescue Service. 
Awards
Awarded with highest Scouting Award on Exceptional & Distinguished Services by the President and Chief Scout of Pakistan: 
 Medal of Merit -1992
 Silver Palm- 2005 
Silver Camel-2012.
Nomination
In the polling for assemblies in four provinces, 12 each from
Sindh
and
Punjab
, while 11 each from
Khyber Pakhtunkhwa
and
Balochistan
will contest. In the Senate elections, for Sindh's 12 seats, 33 candidates will contest. Among those 33, Muttahida Qaumi Movement-Pakistan has 14 candidates, 12 from
Pakistan People's Party
and three from Pak Sar Zameen Party.
Pakistan Tehreek-e-Insaf
and Muslim League-Functional will have one candidate each for seats in Sindh. There will be six candidates contesting for the technocrat seats, which will include PPP's Dr Sikander Mahindro and Rukhsana Zuberi, Muttahida Qaumi Movement's
Hasan Feroz
, Dr Qadir Khanzada and Ali Raza Abidi and PTI's Najeeb Haroon. 
[2]
Nomination