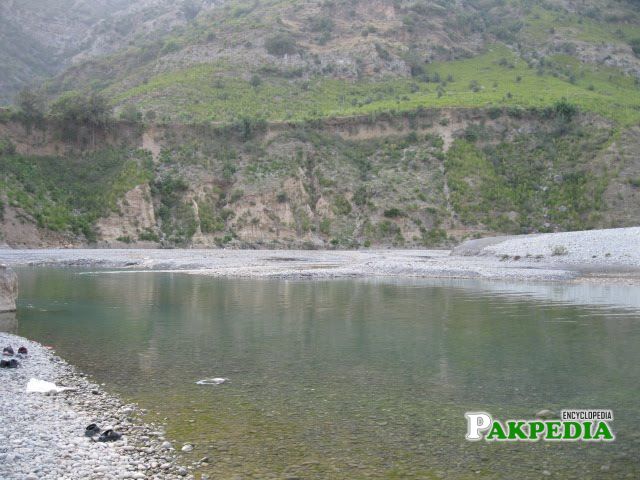 khyber Pakhtonkhuwa
Stopped at the Haro River at M1 Motorway Just After Burhan Interchange on 16 Aug 2012
Road View Over The Haro River
Jabbri KPK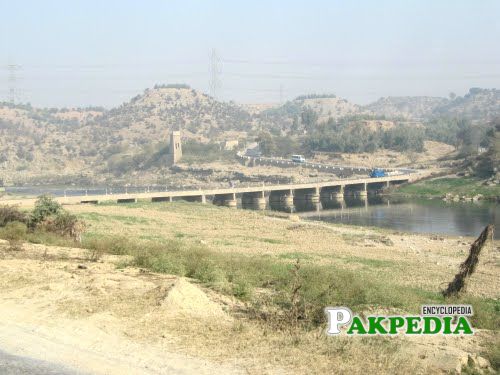 Bridge Over the Haro River
Coordinates and Khanpur Dam
Its coordinates are 33°46'8" N and 72°14'43" E in DMS or 33.7689 and 72.2453. Famous
Khanpur Dam
has been built on this river at Khanpur in the Haripur District to provide drinking water to the twin cities i.e. Islamabad (the capital of Pakistan) and Rawalpindi. The decrease in inlfows of Khanpur dam from Haro River results in water shortage in the twin cities during summer season.
[1]
Coordinates and Khanpur Dam
Four Major Tributaries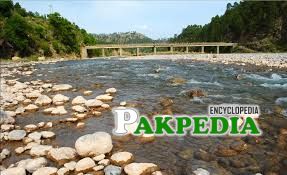 It is fed by four major tributaries:The Lora Haro, rising in the Murree Hills around Lora The Satora Haro, rising in the Galiat Malach hills Both Lora Haro and Satora Haro merge at Dotara near Jabri The Neelan, rising in the Nara HillsThe Kunhad, draining the area of Siribang and Dubran. 
Minor Tributaries
Minor tributaries include the following rivulets. 
Chanjah
Jab kattha
Pakshahi kattha
NarotaMuslimabad (Khota Qabar) kattha
Najafpur kattha 
This river joins the Indus River near Ghazi Barotha Dam[2] Four Major Tribute
Risking Lives
Risking their lives, hundreds of people belonging to the Choa Ghareeb Shah village of Hassanabdal have to cross the Haro river in a shabby chairlift twice a day.
[3]
Risking Lives
Haro River Valley
This valley is located at the back of
Islamabad
, in the feet of Muree Hills on Abbottabad-Lora-Ghoragalli Road. Some Mountains of the valley are nearly of the same height as the Muree hills. For example: Siribang, Dubran, Danna Nooral, and Langrial. It has beautiful pine, scrub and shrub forests, Streams, Water Falls, Peaks and Gorges to watch. The forests of the valley are full of wildlife including Leopards, Monkeys and pheasants etc. All the wild animals seen in Margalla and Ayubia basically belong to this valley. The valley is netted with jeep roads. There are three main roads connecting the valley with Islamabad, Muree, Abbottabad, Haripur and Khanpur. The Khanpur dam is also a part of this valley. The weather of the valley remains pleasant.
[4]
  Haro River Valley