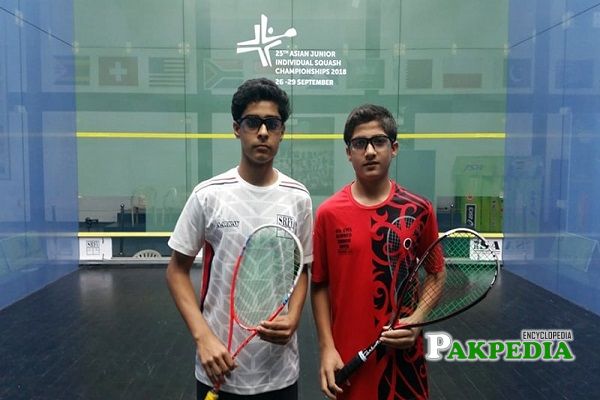 Hamza Khan Biography
Hamza bagged the title of Fifth Pakistani to win British Junion Open U-15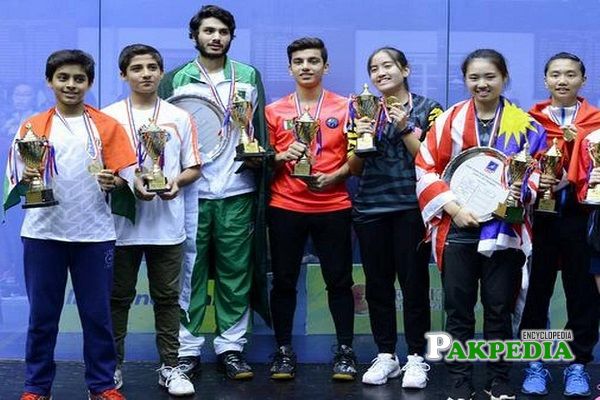 Hamza Khan along with other winners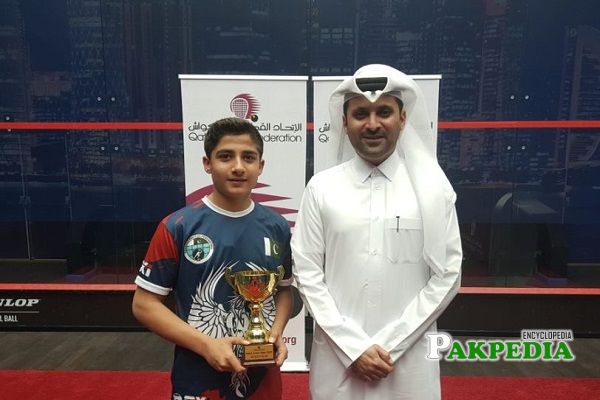 Champion of Squash Hamza Khan holding his trophy
Hamza Khan Biography
Hamza is a young and extremely talented Pakistani squash player who has made everyone proud by winning the title of British Open under 15. He has won numerous gold medals at a minimum age with his talent and capabilities. He has never loose any of the game till now. Hamza is an encouraging and optimistic player who is representing Pakistan all over the world at a minimum age.
Hamza Khan Squash Career
On 6th January 2020, Hamza bagged the British Junior 2020 title against various international leading squash players. He aimed to win this title for which he worked hard and became a pride of Pakistanis. His competitive Yasin Shohdy hails from Egypt and is likewise a great Squash Champion. Along with Hamza, a few other Pakistani squash players also made us proud including Haris Qasim, Noor Zaman and Abdullah Nawaz.
The manager of Pakistani team Hussain Advani called the victory unforgettably where hamza fought bravely and intending to win. Mohammad Hamza dedicated this victory to his country Pakistan and is hoping for many more in the coming years. Since 2017 he bagged at least nine gold medals incorporating Asian Junior Championship Gold medal.