Hammad Husain is Principal Architect of two Islamabad-based architecture and design consultancy firms, Hammad Husain Architects and Aleph Architectural Group Practice.He is a Pakistani Architect.
| Title | Description |
| --- | --- |
| Personal | |
| Name: | Hammad Hussain |
| In Urdu: | حماد حسین |
| Famous As: | Architect |
| Nationality: | Pakistani |
| Education: | Architecture Degree |
| Alma Meter: | METU in 1994 |
| Religion: | Islam |
| Profession: | Building Construction |
| Commissioned in: | 2004 by General Pervez Musharraf |
| Interviewed in: | Newspapers such as The Independent, The Australian |
| Designed Over: | 80 Private Houses & Farmhouses all over Pakistan |
| Practicing Architecture: | In Islamabad Since 1996 |
| Farmhouse Construct: | Former President of Pakistan Pervez Musharraf (2005) |
| Set Up: | His Own Practice Hammad Husain Architects |
| Born | |
| Date: | 12 February 1970 |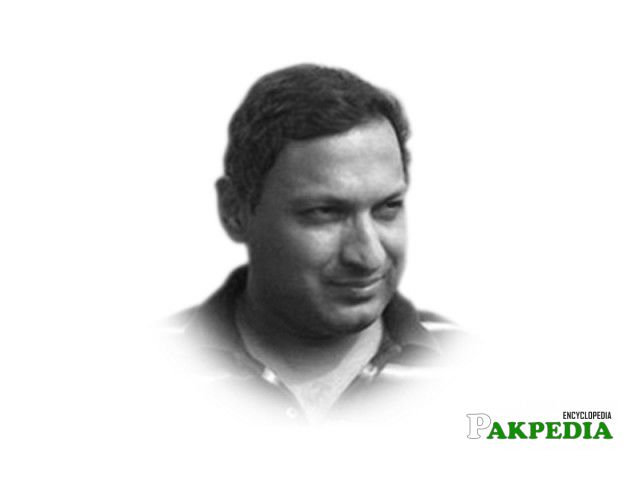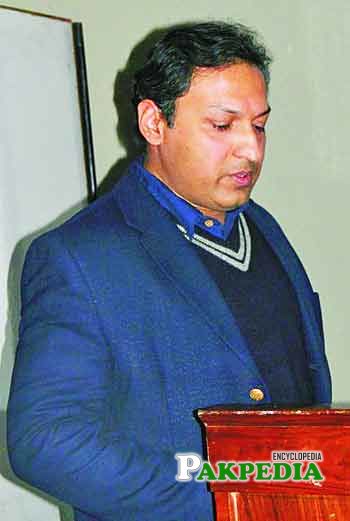 Education
Hammad Husain studied Architecture at Middle East Technical University in Turkey (METU) in 1994 and got his Masters Degree in Project Management from Pakistan.[1]  Education 
Notable Projects
He has been practicing architecture in Islamabad since 1996 and has designed over one million square feet of commercial space and half a million square feet of residential buildings including over 80 private houses & farmhouses all over Pakistan. His notable projects include the farmhouse of former President of Pakistan Pervez Musharraf (2005) and the Presidency building of Azad Jammu & Kashmir (2012).
Designed Formhouse
Pervez Musharraf is set to retire to a quiet life in a relatively modest house in the suburbs of Islamabad.The understated, unimposing residence was designed by Architect Hammad Husain as per the wishes of the General. The architect says that Musharraf and his wife both had a lot of input in the design and took keen interest in its development.The four bedroom house sits on 5 acres of farm land and is surrounded by a high fence. All the rooms have views to the garden and water-features which serves to merge the inside and outside into a continuous green space. It also makes it a well-lit and energy efficient house.The house, which is estimated to cost about US$ 2 million, is built in the Mediterranean style and has green tiles and rust-colored walls. It boasts a swimming pool, a fish pond and a walking track. In spite of that, it is a modest development for the Chak Shahzad neighborhood where it is situated and, according to the architect, lacks the opulence and ostentatious décor that is normally exhibited by the country's political elite.[2] Designed Formhouse
Confident and Dream Client
Architect Hammad is confident that his client will live in the house that he has built with so much love and personal involvement, dismissing reports that the ex-president would flee the country. "Why should an honest and upright man leave his own country and not live in the house he gave so much of his time and energy to?" he said, adding, " I'm sure paper tigers do not scare a fearless person like him. He plans to, and will live in his new farmhouse in Islamabad."He praised Musharraf, saying that he was a "dream client" because he knew what he wanted and was very decisive.
Interviews and Abroad Country
His work and interviews have been published in a number of publications. Hammad spent five months in Japan in 2003 on a Japanese Government fellowship where he briefly worked for Nikken Sekkei, the largest architecture firm in the world.Hammad is the first regular architecture columnist of Pakistan and was Islamabad correspondent for Archi Times from 1999 to 2004. He contributed a chapter on Pakistani Architecture in 'Atlas: Architectures of the 21st Century', published in Spain. 
Editors
He was one of the editors of an Aga Khan Trust for Culture sponsored research study in Geneva, titled 'Architectural Education in the Muslim World', chaired by Professor Peter Rowe, Dean of Harvard Graduate School of Design.  
Thesis Advisor
Hammad is thesis advisor for Bachelor of Architecture students at Comsats Department of Architecture in Islamabad  and has been a visiting Associate Professor of Architecture at the National College of Arts, Rawalpindi and University of Engineering & Technology, Abbottabad.
Served As
He has served as a juror, panelist, thesis advisor and guest lecturer at several architecture schools of the country; has presented papers at national and international conferences (UIA 2005, Istanbul, ICHH 2008, Mumbai) and is the first TEDx Speaker architect from Pakistan. He is a recipient of Institute of Architects Pakistan, Award (1998) and has served as chapter Honorary Secretary and Chairman of the Institute of Architects, Pakistan.
Essays and Articles
Hammad's essays and articles have been published in newspapers, periodicals and in an international book on architecture.[3]  Essays and Articles 
Contact Information
Address : Office # 1, Block 4-B, Street 11, E-7, Islamabad
Landmarks : Sector E-7
City : Islamabad Pakistan
Phone : +92 51 2652597
Fax : +92 51 2653767[4] Contact Information