Gurdwara Janam Asthan (Nankana Sahib)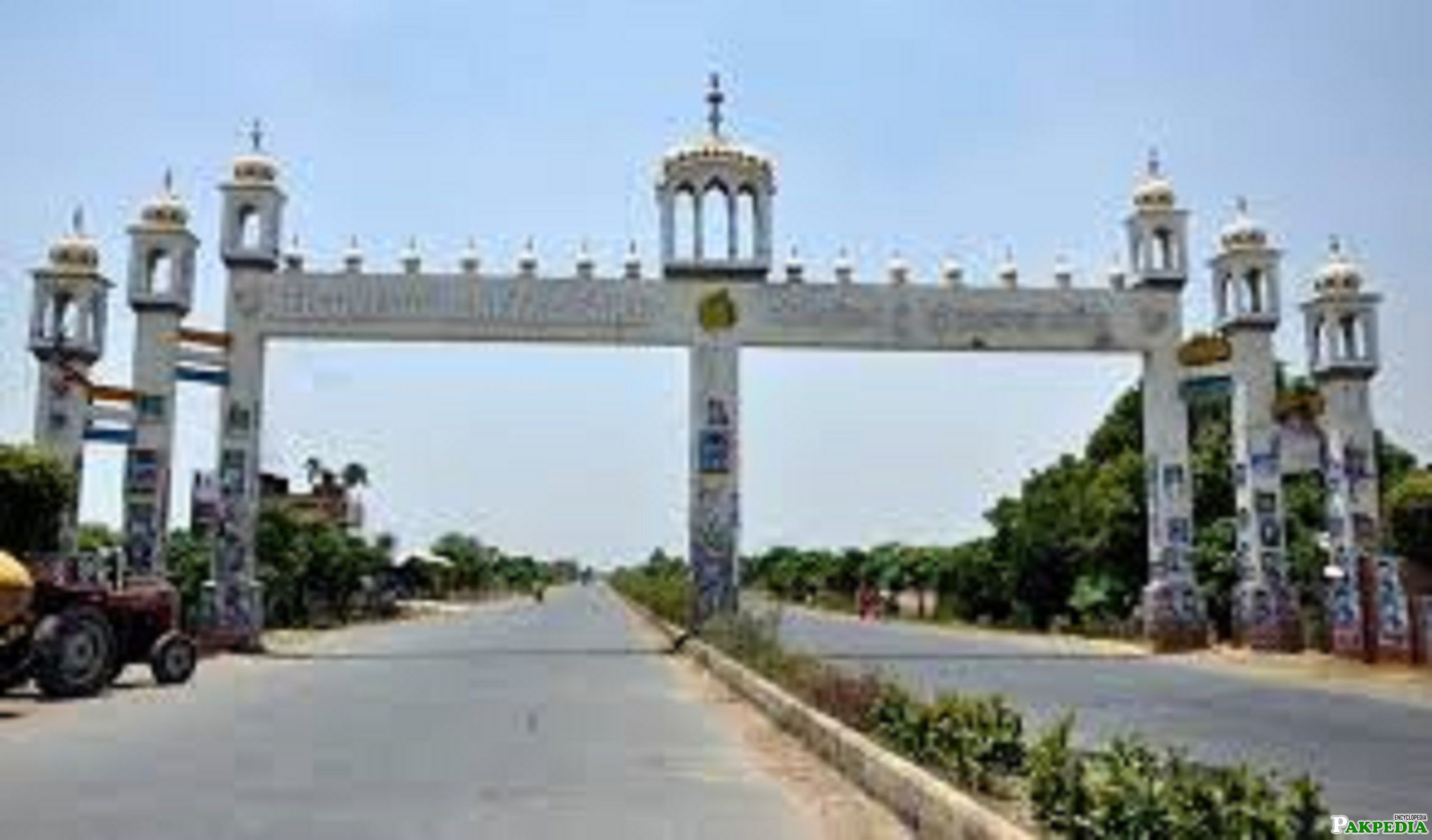 Gurdwara Janam Asthan (Nankana Sahib)
Gurdwara Janam Asthan (Nankana Sahib)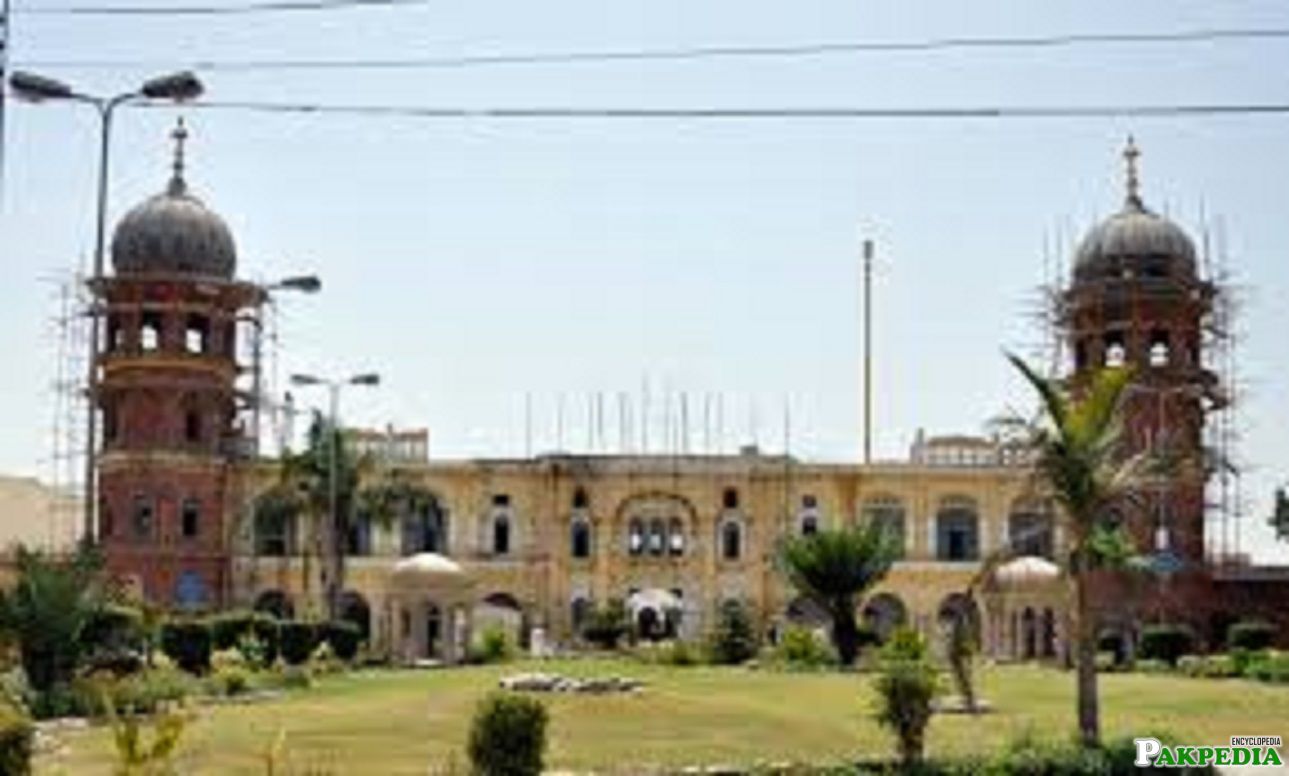 Gurdwara Sri Nankana Sahib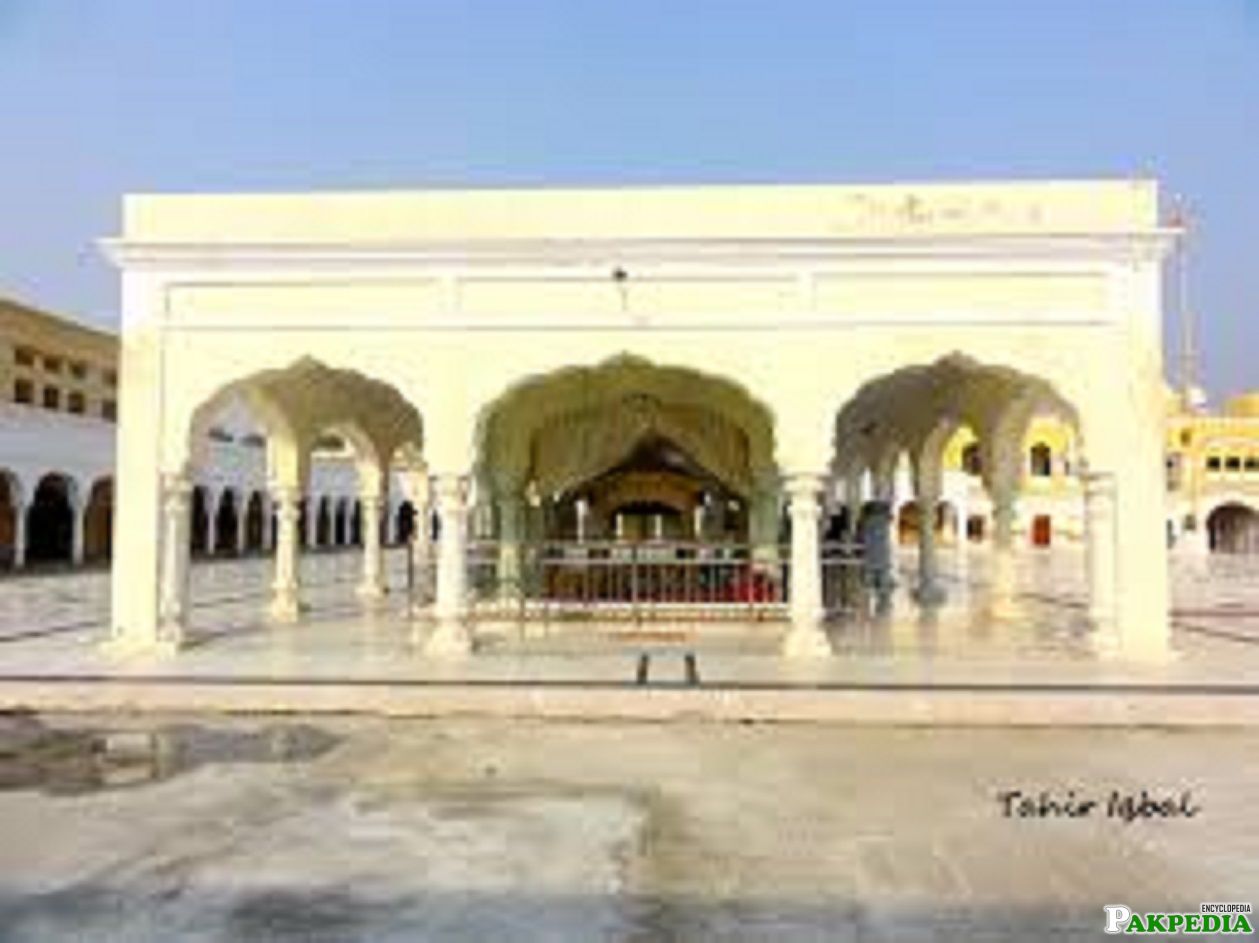 The inside view of Gurdwara nankana sahib
Background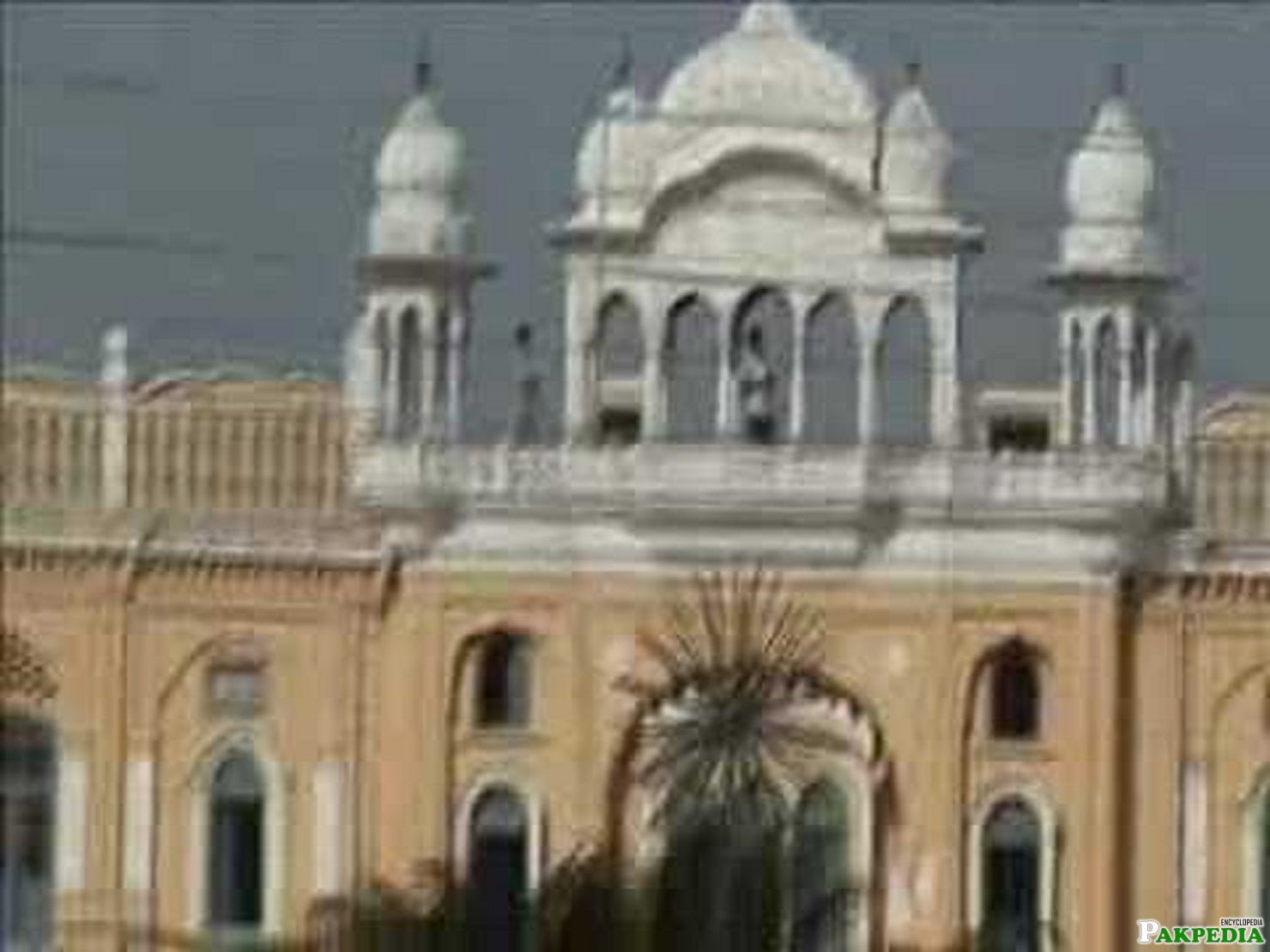 A room was first built here by Guru Nanak's son, Baba Lakhmi Das, but it was more probably constructed by his grandson, Baba Dharam Chand. The one room structure was known as "Kalu ka Kotha", literally "house of (Mahita) Kalu", father of Guru Nanak. Later it came to be known as "Nanakayan", literally "home of (Guru) Nanak". Maharaja Ranjit Singh (1780-1839), at the insistence of Akali Phula Singh and Baba Sahib Singh Bedi, constructed the present building, a domed square sanctum with a pavilion in front standing on a spacious, raised platform, and made an endowment of about 20,000 acres of land for the maintenance of the Guru ka Langar. The management remained with Udasi priests until the Shiromani Gurdwara Parbandhak Committee took it over after the gruesome events of 20 February 1921. With the partition of the Indian subcontinent in 1947 and the migration of Sikh population from the Western part of the
Punjab
, now part of Pakistan, the management of all Sikh gurdwaras in the newly created State, including those at Nankana Sahib, passed to the Waqf Board. The Government of Pakistan later allowed 15 Sikhs to stay in Nankana Sahib to perform the daily services in the shrines. In 1968 the number was reduced to 5.In 1980's only a granthi (a scripture reader) and a few Sindhi Sikhs stayed at Gurdwara Janam Asthan. Batches of pilgrims from India were occasionally allowed to visit with special permission from the Pakistan Government.
[3]
Background Gurdwara janam astham Nankana Sahib
Gurudwara Sri Nankana Sahib Ji - Gurudwara Birth Place of Sri Guru Nanak Dev ji
Nankana Sahib is a holy place where the founder of Sikh religion, the dispeller of darkness, the most enlightened global Guru, Guru Nanak Dev ji was born early in the morning to Mata Tripta Ji and Mehta Kalu Ji on 15th April, 1469 (Baisakh sudi 3, Samwat 1526). The township of Nankana Sahib was earlier known as Raipur and later on as Rai-Bhoi-di-Talwandi but after the birth of Guru Nanak, it began to be known as Nankian Sahib/Nankana Sahib. It is situated at a distance 48 miles on the west from Lahore. Guru Nanak dev ji passed his whole childhood and young age in Nankana Sahib.  After this partition, a mention of
Nankana Sahib
Gurudwara in the daily ardasa or prayer has become a regular feature. These Sikh shrines in Pakistan are managed by a Waqf Board and every year, Sikh Jathas visit these shrines on four different occasions. At present there are 25-30 Sikh families residing in Nankana Sahib and as a result of this, daily service is performed and bani is recited.  At the occassion of Guru Nanak's anniversary, about three thousand Sikh devotees from India visit Nankana Sahib. Sikhs from all over the world come there too.
[4]
Gurudwara Sri Nankana Sahib Ji
Gurdwara Patti Sahib
This Gurdwara, within Nankana Sahib town, marks the place where Guru Nanak's school once stood. As a child Nanak was a quick learner, who soon became proficient in Hindi, Persian, arithmetic and accounting. The Gurdwara is a small square room with a fluted lotus dome above it and ornate masonry work on the exterior. It is also called "Gurdwara Maulawi Patli".
The Janam Asthan Gurdwara Nankana
  The Janam Asthan Gurdwara Nankana Sahib, originally constructed in around 1600 A.D. was renovated in the year 1819–20 A.D. by Gian-Punjab Maharaja Jassa Singh Ramgarhia The Sikh Conference of Panjab, Jammu and Kashmir,
Peshawar
, Kangra and
Hazara
.During the Akali movement, on 20 February 1921, Narain Das, the Udasi mahant (clergy) of the gurdwara at Nankana Sahib, ordered his men to fire on Akali protesters, leading to the Nankana massacre. The firing was widely condemned, and an agitation was launched until the control of this historic Janam Asthan Gurdwara was restored to the Sikhs. Again in the 1930s and 40's the Sikhs added more buildings and more architectural design.The area around Nankana Sahib was formerly a tehsil of Sheikhupura District. In May 2005, the provincial government decided to raise the status of Nankana Sahib to that of a district as a way of promoting development in the area.The development of Nankana Sahib, the birth place of Guru Nanak Dev in Pakistan is one of the numerous projects by Punjab Government. The work of development of Nankana Sahib Resort to host and entertain local and international visitors is almost complete. According to reports, there are plans to construct a 100 Acre University as well as hospitals and health care facilities by the descendents of Rai Bular.In 2007, Government of Pakistan announced a plan to set up a university on Sikh religion and culture at Nankana Sahib, the birth place of Guru Nanak."The international Guru Nanak University planned at Nankana Sahib would have the best architecture, curricula and research centre on Sikh religion and culture", Chairman of
Pakistan
's Evacuee Trust Property Board (ETPB), Gen (Retd) Zulfikar Ali Khan, said.
[5]
The Janam Asthan Gurdwara Nankana 
The Religious Significance of Gurdwara Janam Asthan Sri Guru Ram Das Pakistan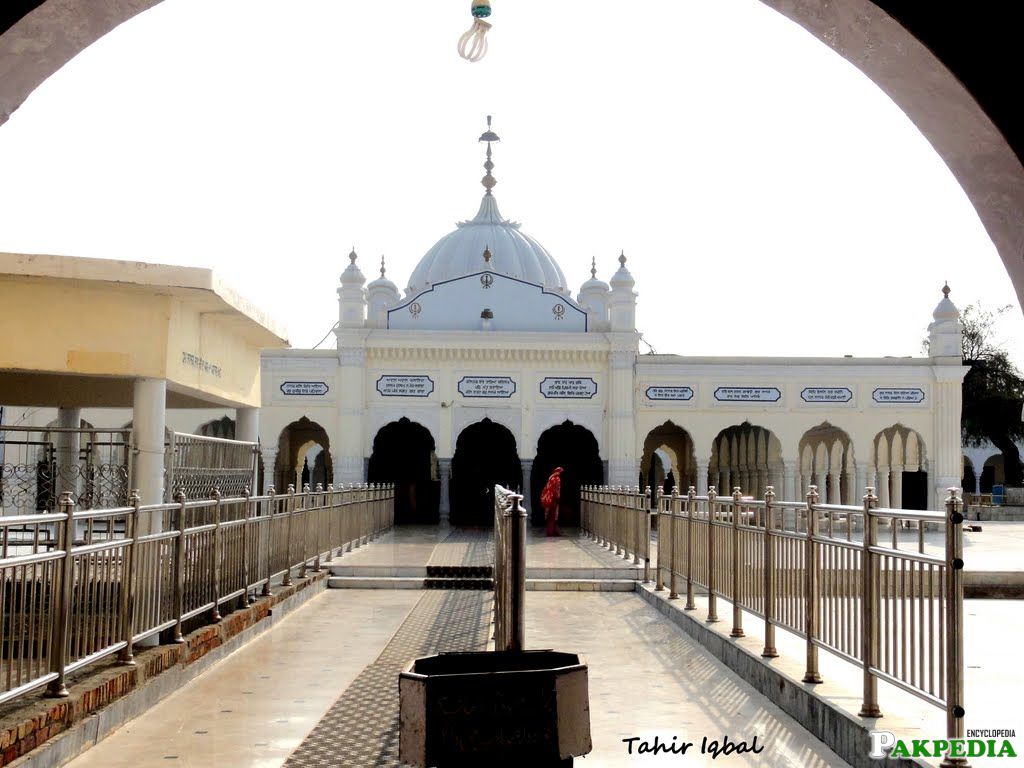 Gurdwara Janam Asthan Sri Guru Ram Das Ji is a historical Sikh Gurdwara in Pakistan.This is that holy historical place where Guru Ram Das was born on 24th September, 1534 (25 Asuj, Samwat 1591) to Sodhi Hardas Ji and Mata Daya Kaur. Guru Sahib spent first 7 years of his life here. This place is situated inside Delhi Darwaza, near Purani Kotwali Chowk in Chuni Mandi.The ancestral house of the Guru was small in size, so Maharani Nakain requested to Maharaja Ranjit Singh at the time of birth of Kanwar Kharak Singh, for permission to rebuild this historical place a new. As a result of this, the Maharaja purchased the surrounding buildings from the Qazis and got a Gurdwara of dimensions 122′-6×97′-6 built which was somewhat similar to the Harmandir Sahib, Amritsar. On the west is an open yard and Nishan Sahib is fixed on the South-West corner.The Singh Sabha Movement got set going from this Gurdwara in 1927 A.D. According to Gurdwara act, this Gurdwara came under S.G.P.C. Management.At the time of partition, eighteen Sikhs faced martyrdom there.
[6]
The religious significance of gurdwara janam asthan sri guru ram dus pakistan
Celebrations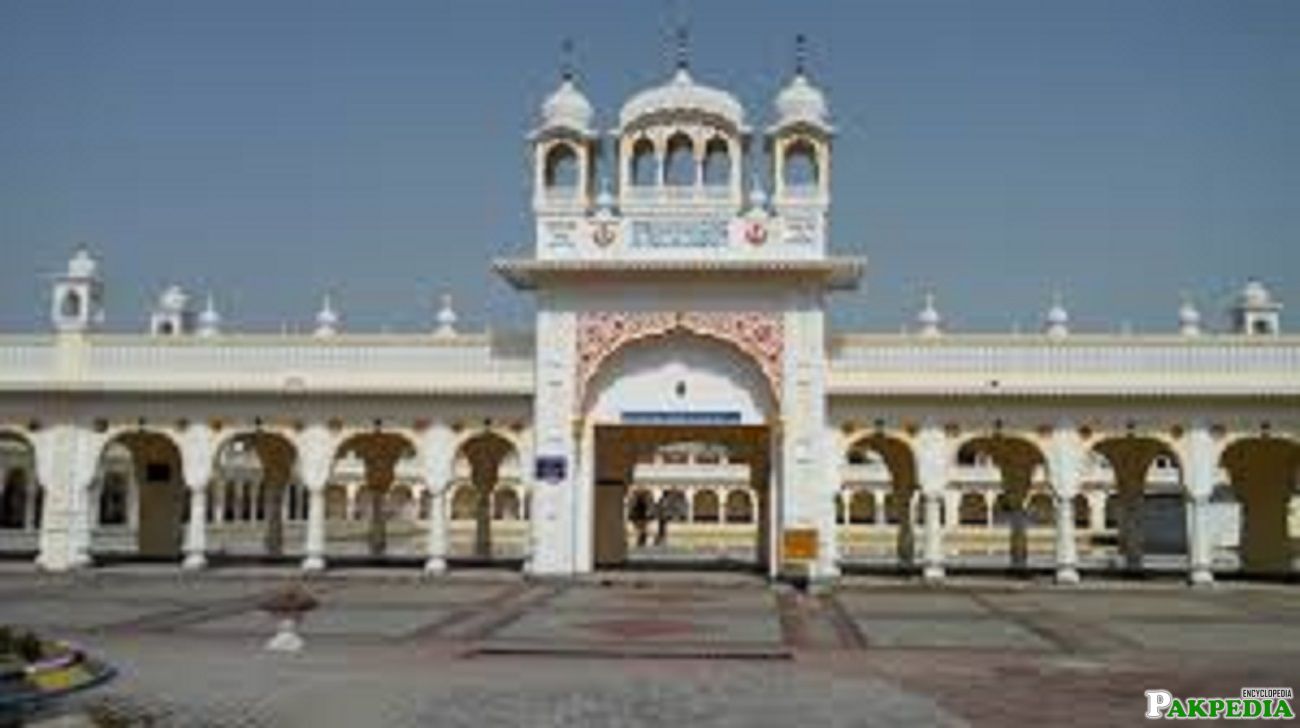 The traditional fair which was held here to celebrate the birth anniversary of Guru Nanak Dev continued with great eclat until Britain's 1947 Partition of India. Since that year the Pakistan government had permitted only 15 Sikhs to stay at Nankana Sahib to carry out routine services at the shrine, but their number was reduced to a bare five in 1968 and, still later, to a solitary Granthi who maintains a token attendance with the help of some sahajdhari (unbaptised) Sindhi Sikhs. Thrice a year, on Baisakhi (April), death anniversary of Maharaja Ranjit Singh (June) and birth anniversary of Guru Nanak Dev (November), the Pakistan government allows Sikh jathas, a few hundred strong each, to visit this and other shrines at Nankana Sahib, Panja Sahib and
Lahore
. According to Waliullah Khan's, Sikh Shrines in West Pakistan, there is a sacred relic, Chola Sahib, preserved in Pakistan. The relic is a cloak with Quranic verses embroidered on it supposed to have been presented to Guru Nanak Dev by the ruler of Baghdad during the Guru's visit to that city. If there is such a relic (old Sikh documents make no mention of it), it is a fake relic, because the Chola Sahib believed to be the real one is preserved at Dera Baba Nanak in Gurdaspur district of the Indian Punjab.
[7]
Celebrations Guru nanak dev nankana sahib