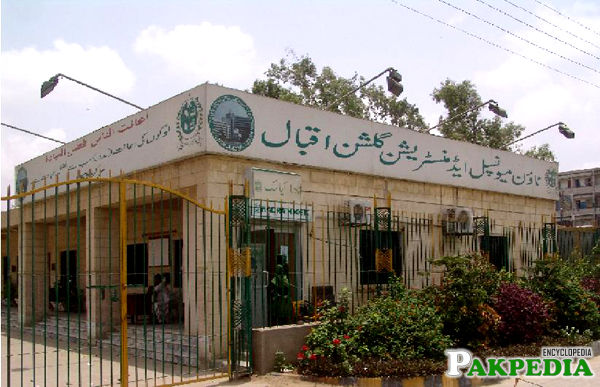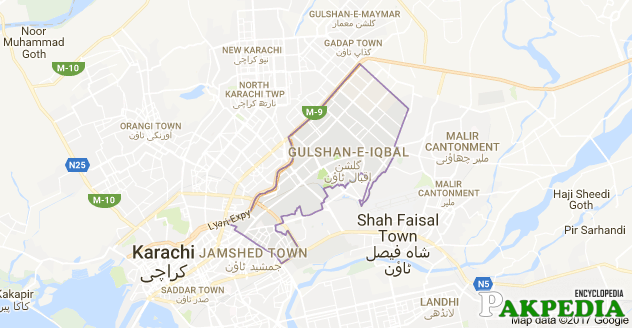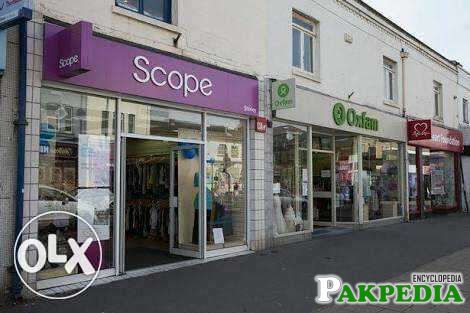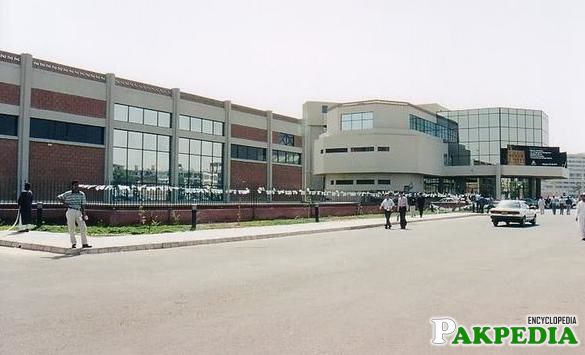 Gulshan e iqbal
It is located on Lyari Expressway. This has good road links with University Road, Shahrah-e-Faisal, Lyari Expressway and Karachi – Hyderabad motorway. It is a well-planned area with all the facilities of life. It is an ideal place for living.Many Islamic centers are opened in this area including Jamia Abu-Bakr Al-Islamia, Jamia Darassat, etc. There are many shopping malls and marriage halls as well. "Moti Mahal" is one of the oldest houses of this area. It has a very famous hospital known as "Nasir Hussein Hospital". A famous shopping Mall, Rim Jhim is also in this town.It is further divided into two parts, Gulshan-e-Iqbal 1 and Gulshan-e-Iqbal 2.Gulshan-e-Iqbal is one of the most beautiful Place in Karachi which is blessing for the citizens of this huge metropolitan. This area has always been a center of attraction for real estate investers. People love to invest here as it offers a variety of residential plots, houses and apartments. Keeping in mind the security point of view, this area has many flats available, which are affordable for everyone. You can also find luxurious houses in this society for rent as well. Karachi is a big city; it is well-developed and offers modern lifestyle. People of Karachi enjoy luxurious lifestyle. The residential areas of Karachi are fully developed and well-planned. Gulshan-i-Iqbal is an area which is among best places for living. You can search all properties in these areas according to your requirements, like size of the land, price range, location, etc. it fulfills your demands in all ways. It has commercial markets in all sectors which provided all services and facilities at your door step. The population expected in this area is 1 million today. Many societies are neighbor to it and you can find Aladdin and Safari Park here as well.
Faizan-e-Madina
This is the international Markaz of Dawat e Islami.The world's largest muslim organisation seeking to reform people of the whole world. This is the only organisation which gives peace of mind.
[1]
Gulshan e Iqbal Faizan e Madina
Jamia Sattaria Islamia
An Islamic University . There Is a Large Mosque, Jamia Sattaria Islamia Is The Biggest Islamic University In Karachi, Pakistan.
[2]
Gulshan e Iqbal Jamia Sattaria Islamia
Jamia Ahsan ul Uloom
Jamiah Ahsan-Ul-Uloom by the grace of Allah subhan-wa-talah is providing considerable Islamic assistance. Shaikh-Ul-Hadith-Wa-Tafseer Hazrat Maulana Mufti Zar Wali Khan Sahib (D.B) established this jamiah in 1398 Hijra. The aim of the jamiah is to produce intellectual and endowed scholars capable of guiding entire Ummah on the precise pathway according to authentic teachings of Quran and Sunnah. Jamiah Arabia Ahsan-Ul-Uloom provides one of the most detailed and complete Dars-e-Nizami (i.e. Tafseer-Ul-Quran Al-Kareem, Dars-e-Hadith shareef, Fiqah, Islamic rulebooks, Arabic literature and more free of expenditure. Other than Islamic Education, Hifz and Nazrah Quran, Darjah-e-A'adadiyah i.e. (equivalent to eighth grade books including books with beginners Arabic, Farsi and other Islamic books) are also being taught. In the jamiah there is an exceptional layout of Darjaat-at-Takhasusat (Ph.D). Jamiah also has one of the most authentic Dar-Ul-Iftah of this decade which is responsible for solving queries related to day-to-day problems in the illumination of Islam with broad research and investigation under the management of Shaikh-Ul-Hadith-Wa-Tafseer Hazrat Maulana Mufti Zar Wali Khan sahib (D.B). During usual vacations, outstanding planning for Daura-e-Tafseer-Ul-Quran Al-Kareem is organized in which men and women (in a very separate partition and with proper & absolute pardah) from all line of work attend regularly. Jamiah Arabia Ahsan-Ul-Uloom consists of more than thirty teachers/Ullemah most of which have their education from Dar-Ul-Uloom Deoband. Jamiah Arabia Ahsan-Ul-Uloom accommodates more than a thousand students from different regions of not only
Pakistan
but also from several other countries. Jamiah takes full dependability of student's daily needs including daily meal, health care, accommodation, essential clothes and their monthly gross.
[3]
Gulshan e Iqbal Jamia Ahsan Ul Uloom
Jamia Ashraful Madaris
This institution which is working under supervision of Hazrat Maulana Mazhar Saheb damat barkatuhum, (Khalifa e mijaz of Hazrat Maulana Shah Abrar ul Haq saheb rehmatullah alaih and Son of Hazrat Maulana Shah Hakeem Muhammad Akhtar Saheb damat barkatuhum). This university is one of the biggest representation of Darul uloom Deoband in karachi, Pakistan. It has several branches and thousands of students are registered in different departments of university.
[4]
Gulshan e Iqbal Jamia  Asharful Madaris
Jamia Masjid Bait-ul-Mukarram
Masjid Baitul Mukarram is a mosque and is located in Sindh, Pakistan. The estimate terrain elevation above seal level is 35 metres. Variant forms of spelling for Masjid Baitul Mukarram or in other languages: Masjid Baitul Mukarram (en), Masjid Baitul Mukarram
[5]
Gulshan e Iqbal Jamia Masjid Bait -ul- Mukarram
Moti Mahal Gulshan-e-Iqbal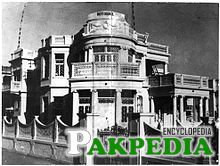 Moti Mahal, is one of the oldest houses in Karachi. It now houses a school in Gulshan-e-Iqbal Block 3 Area of Karachi, Sindh, Pakistan.The name "Moti Mahal" means: "the Palace of Pearls". This place is also renowned for Bus stop since 1973-74. There are a number of marriage halls and mobile shopping malls nearby. The Moti Mahal lies between Gulshan Chowrangi and Federal B. Area 16 number. Owners of this building  lived there till 1947. Since the owners were Hindus, they deemed it better to migrate to India than to stay in Pakistan, after the partition. Moti Mahal still exists and looks the same as before, although its appears to be not maintained well.
[6]
Gulshan e iqbal Moti Mahal
Expo Centre Gulshan-e-Iqbal Town
This is a large building and dedicated to exhibitions and other social events both local and international. such as I.T.(every year), Electronics, Cars, Books, machines and defence/arms(I.D.E.A.S. 2000) etc.etc.You can't visit the arms expo unless you are from any Govt.All other is lots of fun and new info mostly free for all public.
[7]
Expo Center Gulshan e Iqbal
Saima Square One Mall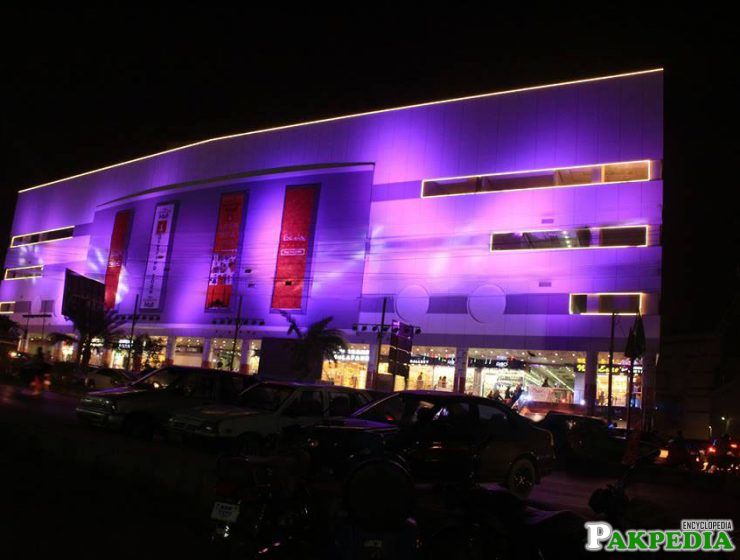 Saima Square One Mall is designed to accommodate luxury with exquisiteness at your convenience. Situated at one of the most developed and populous locations of Karachi, Stadium Road, it is surrounded by residential and commercial business activities ensuring constant traffic of crowds rushing towards this pinnacle shopping and entertainment center. Saima Square One Mall strives to offer satisfaction and excellence not just to its customers but also to its partners interested in investing into the property. Saima Square One Mall administration is readily available and throbbing towards delivering exuberance specially when it comes to providing quick services and establishing easy processes for the investing entity.
[8]
Gulshan e Iqbal Saima Square one Mall
Federal Urdu University Of Arts Science Technology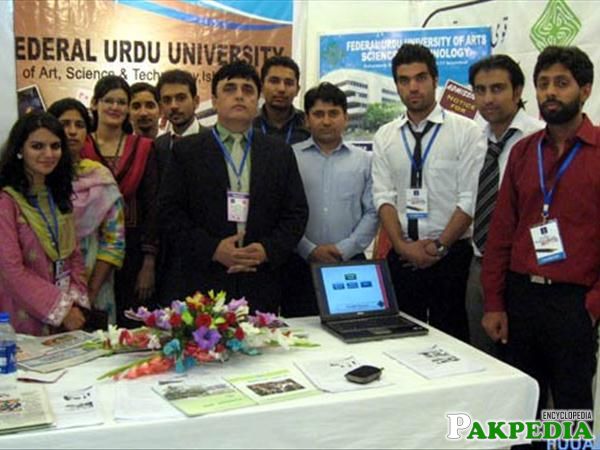 The Federal Urdu University of Arts, Sciences & Technology enjoys the unique distinction of being the first ever university in Pakistan, which ultimately aims at using Urdu as the main language of instruction and teaching… The University was established on 13th November 2002 under Ordinance No. CXIX of 2002 promulgated by the President of Pakistan. As per provision of this ordinance the university has its principal seat at
Islamabad
. The university started functioning in November 2002 by taking over two federal government colleges namely Federal Urdu Science College, Karachi which were established in 1949 by Baba-e-Urdu Dr. Abdul Haq. Whose mission was only to promote Urdu as teaching and also for Urdu language as national language. He remains struggling till his last moment of life. Federal Urdu University of Arts, Science & Technology has two campuses in Karachi, and one campus in Islamabad. There are more than 12,000 students in Islamabad and Karachi campuses and 450 faculty members in Islamabad and Karachi campuses. This university consists of three campuses:
Abdul Haq Campus
Gulshan Campus
Islamabad Campus
President of Pakistan is the first Chancellor and Dr. Prof. Peerzada Qasim was the first Vice Chancellor of this University. Due to its Federal existence, the University is centered at Islamabad and it can establish campuses in any province of Pakistan. The progress and expansion of the university over the short period of the time since its inception, is remark able, presently the university offers 39 undergraduate and 31 Master programmes beside M. Phil and Ph.D programmes under its full-fledged faculties including those of Arts, Theology, Education, Science & Technology along with engineering, Business Management, Commerce & Economics, Pharmacy and Law. To impart education in
Urdu Language
as a medium is the basic objective of this University and equipping students with English Language to compete with international expertise. One of its basic objectives is to make available the modern and advanced education in Arts, Science and Technology, particularly Information Technology, to the people who cannot afford. Every university has a culture that develops with time as the institution ages and matures. In all diversity, however, there is one common ground, to aim for academic excellence. With this as a driving force, and with the availability of resources, any institution can achieve the goal of providing the best education, and producing the best engineers, scientists, artists, scholars and above all citizens. Federal Urdu University of Arts, Science & Technology is highly regarded for its strong academic departments, including Economics, Computer Science, Business Administration, Urdu. With the rapidly transforming innovative approach to teaching, research and learning, we are slowly but surely establishing a good reputation among employers, FUUAST stands amongst the top 10 leading research universities, in selected areas.
[9]
Gulshan e Iqbal  Federal Urdu University Of Arts Science & Technology
Sindh Baloch Cooperative Housing Society
Sindh Baloch Society is an affluent suburb located in Block 12 of Gulistan-e-Johar which is a major neighborhood & residential area of Faisal Cantonment in Karachi, Sindh, Pakistan. The society is one of the localities in Karachi where real estate activity remains on the up despite the overall state of law and order in the city. The society is near the Jinnah International Airport. Pehlwan Goth Road is the main road from the front entrance that connects the society to the city. The society has 650 houses. Some houses in the society receive water on daily basis while others don't for weeks. The society lies in the Gulistan-e-Johar Police Station area with Shah Faisal Town Police Chowki at the far end of the north entrance of the society. At the east and north entrances, there are several security guards positioned with CCTV cameras provided by Jamia Ashraful Madaris, who inspect and surveil traffic coming in and out of the society for the security of the two Masjids and the society. The society has its own welfare association named Sindh Baloch Housing Resident's Welfare Association (SBHRWA) which is a registered organization to safeguard the interest of the residents. Jamia Ashraful Madaris is a large Masjid-Madrasa-Boarding school with thousands of students living in the society. Society is also near the Gulistan-e-Johar Police Station, Acacia Country and Golf Club, Darul Sehat Hospital, Dow University of Health Sciences, University of Karachi, NED University of Engineering and Technology, Habib University, SUPARCO, Karachi Race Club, Drigh Colony railway station, Metro Cash and Carry, Aladin Amusement Park and Karachi Safari Park.
[10]
Gulshan e Iqbal  Sindh Baloch Cooperative Housing Society  
Sindbad Amusement Park Gulshan e Iqbal
Sindbad Amusement Park is the equally attractive place for kids and fun loving people of any age here you can enjoy the joyful rides and lovely surrounding to spend your time and make your self refresh. You can also have many food stalls and mini restaurants here while enjoying to make your self fresh and enjoyable. The rides are so good and safe i suggest everybody to go there and enjoy the time.
[11]
Gulshan e Iqbal Sindbad Amusement Park