Government of Khyber Pakhtunkhwa
Government of Khyber Pakhtunkhwa
Government of Khyber Pakhtunkhwa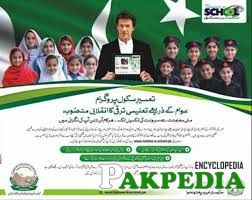 Government of Khyber Pakhtunkhwa
Government of Khyber Pakhtunkhwa
About
History
The Government of
Khyber Pakhtunkhwa
functions under the provisions of the Constitution of  Pakistan (1973). The Province has a Provincial Assembly with 124 elected members, constituent of 99 Regular seats, 22 seats reserved for women and 3 seats for non-Muslims. The Provincial Assembly elects the Chief Minister of the Province who forms a Cabinet of Ministers to look after various Departments. The Chief Minister is the Chief Executive of the Province. The Federal Government appoints a Governor as head of the Provincial Government.
[2]
About KPK - History
The bureaucratic machinery of the province is headed by a Chief Secretary, who coordinates and supervises functions of various Departments headed by Departmental Secretaries. All the Secretaries are assisted by Additional Secretaries, Deputy Secretaries, Section Officers and other staff. The Departments may have attached Departments and autonomous or semi-autonomous bodies to look after various functions.
[3]
Khyber - Pakhtunkhwa
Executive
The executive post in the provincial government is the Governor of Khyber Pakhtunkhwa although power is delegated to the Chief Minister, Cabinet members and other officials. The governor is designated by the President on the advice of the Prime Minister and Chief Minister normally regarded a ceremonial post.
Governor Zafar Iqbal Jhagra
Chief Minister Pervaiz Khattak
Chief Secretary Amjid Ali Khan
Assembly
The Assembly currently consists of 124 voting members, each of whom represents a provincial district. The number of representatives each  has in the Assembly is based on each province's population as determined in the most recent Census. All 124 representatives serve a five-year term. Each district receives a minimum of one representative in the Assembly. In order to be elected as a representative, an individual must be at least 18 years of age, and must be only a Pakistani citizen and his name appears on the electoral roll for any area in the Province. There is no limit on the number of terms a representative may serve.
[4]
Assembly of - KPK
Departments
Department of Auqaf
Department of Communication & Works
Department of Elementary & Secondary Education
Department of Energy & Power
Department of Finance
Department of Food
Department of Health
Department of Housing
Department of Planning & Development
Department of Industries
Department of Information
Department of Transport
Department of Sports & Tourism[5] KPK - Departments
Ministries
Minister for Agriculture
Khyber Pakhtunkhwa Minister for Finance
Minister of Health
Minister of Local Government
Minister of Minerals Development
Minister of Revenue and Estate