Gilgit Baltistan is, perhaps, the most spectacular region of Pakistan in terms of its geography and scenic beauty. Here worlds three mightiest mountain ranges: the Karakoram, the Handukuch and the Himalayas  meet. The whole of Gilgit Baltistan is like a paradise for mountaineers, trekkers and anglers. The region has a rich cultural heritage and variety of rare fauna and flora. Historically, the area ha remained a flash point of political and military rivalries amongst the Russian, British and Chinese empires. Immediately after the end of British rule in the sub-continent in 1947, the people of this region decided to join Pakistan through a popular local revolt against the government of Maharaja of Kashmir.
Five out of the fourteen mountain peaks with height of over 8000 meters including the K-2 (worlds second heights peak) and some of the largest glaciers outside polar regions are located in Gilgit Baltistan. Acknowledging the vast potential of tourism and its effects on downstream industries, the Government of Pakistan as well as the Gilgit Baltistan Administration are focusing on tourism for creation of employment opportunities, achieving higher economic growth and to introduce to the outside world, the hidden treasure of Gilgit Baltistan.Beautiful landscape, unique cultural heritage and rich biological diversity given the Gilgit Baltistan a competitive advantage in attracting tourists from all over the world.The number of tourists visiting Gilgit Baltistan has steadily increased over the years, not-withstanding the dip-in figures immediately following 9/11. However, the challenge ahead is not merely to increase the number of tourists visiting Gilgit Baltistan but also to consider how tourism can be better promoted without affecting the natural and cultural heritage of the area, while also improving the quality of life of people to the desired levels.[1] Gilgit b altistan paksitan
| Title | Description |
| --- | --- |
| Details | |
| Type: | Government |
| Chief Justice: | Muhammad Arshad Khan |
| Seat of Government: | Gilgit |
| Assembly : | Gilgit-Baltistan Legislative Assembly |
| Speaker : | Fida Muhammad Nashad |
| Members in Assembly : | 33 |
| Governor : | Mir Ghazanfar Ali Khan |
| Chief Minister : | Hafiz Hafeezur Rehman |
| High Court : | Gilgit-Baltistan Supreme Appellate Court |
| Secretary Finance: | Email: Sec.Finance@gilgitbaltistan.gov.pk |
| Secretary P&D: | Email: Sec.Planning@gilgitbaltistan.gov.pk |
| Secretary Health: | Email: Sec.Health@gilgitbaltistan.gov.pk |
| Secretary Food: | Email: Sec.Food@gilgitbaltistan.gov.pk |
| Secretary Agriculture: | Email: Sec.Agriculture@gilgitbaltistan.gov.pk |
| Secretary Works: | Email: Sec.Works@gilgitbaltistan.gov.pk |
| Secretary W&P: | Email: Sec.Water@gilgitbaltistan.gov.pk |
| Secretary LG&RD: | Email: Sec.LGRD@gilgitbaltistan.gov.pk |
| Secretary Forest: | Email: Sec.Forest@gilgitbaltistan.gov.pk |
| Secretary Tourism: | Email: Sec.Tourism@gilgitbaltistan.gov.pk |
| Secretary Minerals: | Email: Sec.Minerals@gilgitbaltistan.gov.pk |
| Secretary Excise and Taxation: | Email: Sec.Excise@gilgitbaltistan.gov.pk |
| Contact : | info@gilgitbaltistan.gov.pk |
| Attractions: | Forts & Khamqas Kargah Buddah Lakes Holy Inscriptions Mountains & Galaciers Valleys Local Music |
| Districts: | Gilgit Skardu Diamer Astore Ghanche Ghizer Hunza-Nagar |
| Chief Secretary: | Email: ChiefSecretary@gilgitbaltistan.gov.pk |
| Secretary Home: | Email: Sec.Home@gilgitbaltistan.gov.pk |
| Secretary S&GAD: | Email: Sec.Services@gilgitbaltistan.gov.pk |
| Secretary Education: | Email: Sec.Education@gilgitbaltistan.gov.pk |
| Investment Potentinal: | Hydro Power ,Tourism ,Minerals |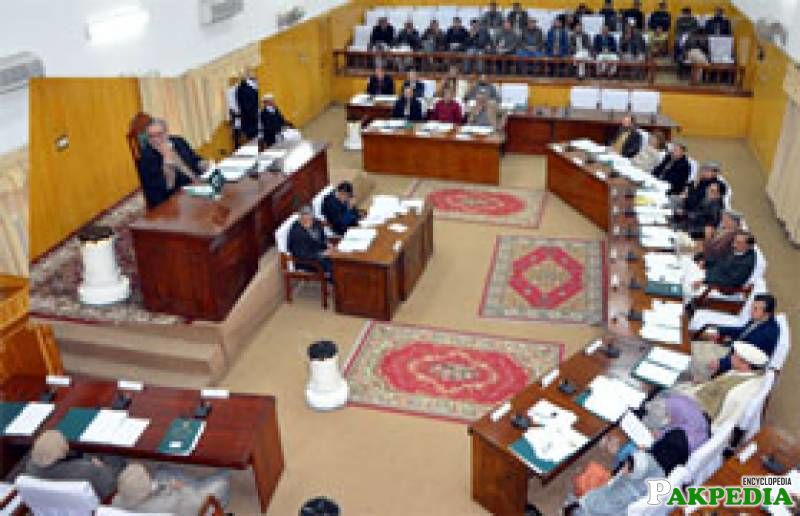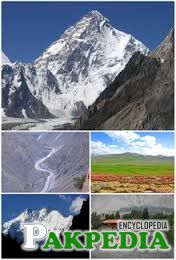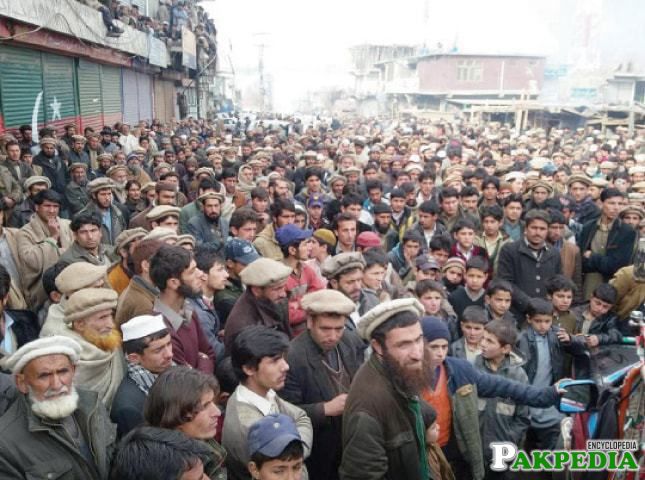 Historical Perspective of Gilgit-Baltistan of Pakistan

The Gilgit Baltistan is one of the most spectacular regions of Pakistan. Here the world's three mightiest mountain ranges – the Karakorams, the Hindukush and the Himalayas – meets. The entire Gilgit-Baltistan is like a paradise for mountaineers, climbers, trekkers, hikers and anglers. The region has a rich cultural heritage and variety of rare flora and fauna.Historically, the area ha remained a flash point of political and military rivalries amongst the Russian, British and Chinese empires. Immediately after the end of British rule in the sub-continent in 1947, the people of this region decided to join Pakistan through a popular local revolt against the government of Maharaja of Kashmir.The Gilgit Baltistan have always been at the crossroads of conquerors, raiders and travelers. Therefore, its history has been deeply influenced by the various incidences of history. The Gilgit-Baltistan have a very rich history which can be understood through periodizations made by historians. It is said that small chieftains ruled Gilgit and Baltistan, until the beginning of the 19th century. They had to grapple with trivial issues amongst each other Taking advantage of their weaknesses and mutual rivalries, the Dogra regime of Kashmir annexed these territories around the middle of the 19th century even though they found the control of the area difficult. Baltistan was administered directly by the Kashmir Government as a part of District Laddakh with Headquarters at Leh. The British Indian Government got attraction in the region following the political developments in Russian and Chinese Turkistan during the late 19th century.[2] Historical perspective of gilgit-baltistan paksitan
The history of Gilgit-Baltistan can be divided into the following periods:
Pre-History:The earliest inhabitants of the Gilgit-Baltistan can be traced back to 5th millennium BC They were known as Rock Art People as they started the tradition of rock carving which was continued by their successors. They were hunters and lived in rocks. There is a general perception that they had religion having faith in mountains.
Megalith Builders: These people came from Chitral and Swat and had the tradition of building large megaliths. They used to have a ceremonial carved stone in the middle which was worshiped. They used metals like copper, bronze, iron, gold and silver. They developed irrigated fields and also depended on livestock like goat, sheep and other cattle. They lived in mud houses as temporary settlement.
Dardic People: According to some historians, the Dardics lived in the present Gilgit Baltistan during the Achaemenian Empire (4th century B.C). Their economic activities included mining and trading gold. This led to the establishment of a trade route with Central Asia and China.
Scytho Parthians: Various rock inscriptions around Chilas suggest that the Scythians from Central Asia had established their rule in this area around the first century BC The rule of Scythians resulted in the introduction of Kharoshti script and Taxila style stupas and establishment of close trade relations with Taxila. The Scythian rule lasted only two generations between 1 B.C and 1 A.D. This was followed by the Gondophares branch of Parthians. The influence of the Parthians on local culture is evident from the rock carvings of this era which depict some new themes other than those of the earliest inhabitants.
The Kushans: The Khushans moved to Northern Areas between 1 B.C and 1 A.D who had already established their rule in Central Asia and China. They used gold for trade purposes and a route passed through Northern Area which was perhaps the Silk Route on which the current Karakoram Highway has been constructed.
The Post Kushans: After the Khushans, the Sassanis from Persia controlled the area in the beginning of 3rd century AD. During that period, Budhism continued to flourish and this area remained a famous crossing point for travel to and from India, China and Central Asia.
The Huns: These were tribes from Central Asia who were warriors. They ruled through several Shina and Brushaski kings called 'Rajas'. By that time, Budhism was still on its way of spreading.
Medieval to Modern Time
With the decline of Huns, the Rajas became independent. From 612 to 750 AD, the areas were ruled by Patoal Shahi Dynasty who were Budhists and had close ties with Chinese empire. Between 7th Century and early 19th century, parts of the Gilgit-Baltistan were ruled by succession of various dynasties including: Tarkhans of Gilgit, the Maghlots of Nagar, the Ayasho of Hunza, the Burshai of Punyal, the Maqpoons of Skardu, the Anchans of Shigar and the Yabgos of Khaplu. In the beginning of 8th century AD the Tarkhan rulers embraced Islam. In the medieval times, Gilgit-Baltistan remained outside Mughal control although Akber conquered Kashmir and parts of Baltistan while Gilgit retained its independent status until the Gilgit-Baltistan came under the control of Dogra rulers of Kashmir in the middle of 18th century. [3] Medieval to modern time
By the end of 19th century, the British Government created the Gilgit agency and appointed a political agent, under a lease agreement with Maharaja Harising of Kashmir. In 1947, the people of Gilgit Baltistan fought against the Maharaja and got independence. Since then, it is being administered under the Federal Government of Pakistan as Federally Administered Northern Areas (FANA).
Message from the Governor

It gives me immense pleasure to announce the first ever website of the Government of Gilgit Baltistan, this being the time of many firsts for our beautiful region. Here, we are dedicated to creating a healthy, safe and educated environment to fuel prosperity and enhance the quality of life for residents and visitors alike. This endeavour by the Tourism Department is in fact a first step towards creation of another forum for us to realize our goals, which is the E-Government. We dream to put into reality the goal of putting all our citizens online in the next 10 years and connect them with their government through technology, a goal which is very close to my heart. At this occasion I wish all my fellow citizens to cherish the freedom to learn and experiment, to fall and to rise again and of the utmost importance, the chance to prosper. Let us all benefit from the opportunities that we have had and strive to spread the same for thousands of our less fortunate brethren.[4] Message from the Governor
Message from the Chief Minister
Gilgit Baltistan is a land like no other. It is a place of immense beauty, diverse cultures and hundreds of years old traditions of hospitality and warmth. The political empowerment has given us our rightful place amongst the people of Pakistan, and as an equal people we are proud to showcase our treasure of natural wealth. This website is an important step in introducing the government of Gilgit Baltistan to the rest of the world. I have browsed through its pages and am pleased to see the information and services provided. I encourage you to travel around this website and see all that Gilgit Baltistan has to offer. Do not hesitate to comment, criticize or contact us , as I have directed my team to be responsive to all new ideas and to come up with the best possible E-services for our people. [5] Message from the chief minister
Executive
The government of Gilgit Baltistan consists of democratically elected body with the Governor of Gilgit-Baltistan [6]Governor of gilgit pakistan as the constitutional head.
The Chief Minister of Gilgit-Baltistan (CM) [7] Chief minister gilgit pakistan  is elected by the Provincial Assembly of the Gilgit-Baltistan to serve as the head of the provincial government in Gilgit-Baltistan.[8] Gilgit Baltistan
Departments
The Executive Consists of following department
Home & Prisons Department
Finance Department
Law and Prosecution Department
Services and General Administration, Information and Cabinet Department
Revenue, Usher and Zakat, Excise and Taxation and Cooperative Department
Food and Agriculture, Fisheries and Animal Husbandry Department
Forest, Wildlife and Environment Department
Education, Social Welfare and Women Development
Health and Population Welfare Department
Works Department
Local Government, Rural Development and Census Department
Water and Power Department
Tourism, Sports, Culture and Youth Department
Mineral Development, Industries, Commerce & Labour Department
Planning and Development Department
Adventure Tourism
Geography
Gilgit has an area of 38,000 square kilometers (14,672 sq mi). The region is significantly mountainous, lying on the foothills of the Karakoram mountains, and has an average altitude of 1,500 meters (4,900ft). It is drained by the Indus River, which rises in the neighboring regions of Ladakh and Baltistan.
The Gilgit-Baltistan borders the Wakhan corridor of Afghanistan to the northwest, China's Uygur Autonomous Region of Xinjiang to the northeast, the Indian-controlled state of Jammu and Kashmir to the south and southeast, the Pakistani-controlled state of Azad Jammu and Kashmir to the south, and Pakistan's North-West Frontier Province to the west.
Geological Importance
The Karakoram and the Himalayas are important to Earth scientists for several reasons. They are one of the world's most geologically active areas, at the boundary between two colliding continents. Therefore, they are important in the study of plate tectonics. Mountain glaciers may serve as an indicator of climate change, advancing and receding with long-term changes in temperature and precipitation. These extensive ranges may have even caused climate change when they were formed over 40 million years ago. The large amounts of rock exposed to the atmosphere are weathered (broken down) by carbon dioxide.
This process removes the greenhouse gas from the atmosphere, and could have caused the global climate to cool, triggering an ongoing series of ice ages.
Land of Famous Mountains
Pakistan is home to 108 peaks above 7,000 meters and probably as many peaks above 6,000 m. There is no count of the peaks above 5,000 and 4,000 m. Five of the 14 highest independent peaks in the world (the eight-thousanders) are in Pakistan (four of which lie in the surroundings of Concordia; the confluence of Baltoro Glacier and Godwin Austen Glacier). Most of the highest peaks in Pakistan lie in Karakoram range (which lies almost entirely in the Gilgit-Baltistan of Pakistan, but some peaks above 7,000 m are included in the Himalayan and Hindukush ranges.
Geographic Distribution
Most of the highest mountains in Pakistan are located in the Karakoram range, but some high rnour nins are in Himalaya (the highest of which is Nanga Parbat, globally ranked 9th, 8126m) and Hindu Kush (the highest of which is Tirich Mir, globally ranked 33rd, 7708 m).
Where Great Mountain Ranges Meet (Karakoram, Himalayas and Hindu Kush Mountain Ranges).
Pakistan is a land of varied and unique landscape. While high mountain ranges dominate its North, series of low mountain ranges of Suleman, Pub, Kirthar and Makran extend from North to Southwest and to South in a bone like manner. These low ranges dominate the plains and deserts to the East and warm and captivating beaches of the Arabian Sea to the South. It is, however, Gilgit-Baltistan of Pakistan which is endowed with most unique geographical feature in the world. It is here that the three great, lofty and spectacular mountain ranges, Karakoram, Hindukush and Himalayas meet.
In an area of about 500 kms in width and 350 kms in depth, is found the most dense collection of some of the highest and precipitous peaks in the world, boasting more than 700 peaks above 6000 meters, and more than 160 peaks above 7000 meters.
These include five out of the total fourteen above eight thousand meter high peaks on earth, namely the second highest rock pyramid – the K-2 (8611 m), the killer mountain Nanga Parbat (8126 m), the Hidden Peak, Gasherbrum I (8068 m), the Broad Peak (8047 m) and the Gasherbrum II (8035 m). This enormous mountain wealth makes Pakistan an important mountain country, offering great opportunities for mountaineering and mountain related adventure activities. The area is aptly called a paradise for mountaineers, adventure seekers and nature lovers. The compelling charm of these high, challenging, endless sea of rugged rock and ice pinnacles lure large- number of climbers, adventure seekers and nature lovers from across the five continents to the Gilgit-Baltistan and Chitral, each year.
Culture and Heritage
Gilgit-Baltistan is home to a number of diversified cultures, ethnic groups, languages and various backgrounds. It is home to people belonging to all regions of Gilgit-Baltistan  as well as from other cities of Pakistan and aboard. This multitude of cultures is because of the strategic location of Gilgit. Being the headquarters of the Gilgit-Baltistan as; most of the key offices are located in Gilgit.[9] Culture and heritage
Shina is the basic language spoken by most of the original settlers but the new comers have various backgrounds of languages and cultures. Other key languages spoken in Gilgit are:
Brushaski,
Wakhi
Khowar.
Balti
Urdu and English are the official languages spoke – while other languages include: Pushto and Punjabi. Because of various cultures the pattern of living, housing, food style and over life style has become a mixture having various colors.
People
Because of the multicultural and multi lingual aspects: people also have a beautiful mix of lifestyles and attitudes. These range from the typical people tending to preserve the traditions and culture to the modern people somehow influenced by other cultures, media and education. That makes a pluralistic society having a range of people with various backgrounds and living together with peace and tranquility.
Religion
Majority of the inhabitants are Muslims belonging to different communities of interpretations i.e. Sunnies, Shias, Ismailies and Noor Bakhshia. A small number of Christians also reside in Gilgit.
Festivities
There are mainly two types of festivals i.e. religious and cultural. Religious festivals include: Eid-e-Ghadir, Edi-ul Fitr and Eid Miladunnabi (the birth anniversary of Prophet Muhammad-Peace be upon Him). There are some other important events specific to different communities of interpretation which are celebrated with complete peace and fraternity.
Cultural events include:
Navroz,
Jashn-e-Baharan
Cultural festivals.
Shandoor Polo Festival
Babusar Polo Festival
Harvest time festival
These are greatest opportunities for people to get together and share their talents and skills.
Music and Dances
The famous trio band music is played in this region as in most of the other regions. On the rhythm of this loud music, men love to dance in their typical way. There are some variations in lyrics from region to region.
Dance
The people of Gilgit-Baltistan  as have some unique and very beautiful dances in different parts. Following dances are common during the festivals, traditional events and ceremonies
Old Man Dance
In this dance more then one persons wear some old style dresses and dance
Sword Dance
In this unique dance the participants show taking one sword in right and shield in left. One to six participants as pair can dance.
Cow Boy Dance Payaloo
In this dance a person wears old style dress, long leather shoes and a stick in hand.
Traditional Music Music Hareep
The instruments commonly used in Gilgit-Baltistan  of Pakistan are Dadang (drum), Damal and Surnai while some other instruments like Sitar, Gabi(Flute) Rabab and duff represent the different areas. Beside these khiling-boo.chang, porgho-too etc instruments are used in Baltistan region.
Types of Music
Alghani: The people of Gilgit, Ghizer Yasin, Puniyal, and Gupis call this rhythm as Alghani
Ajoli: during departure of bride and groom from house this rhythm is used in different parts of Gilgit-Baltistan  of Pakistan.
Souse: A martial rhythm and it has a fast rhythm and is used specially in sword dances.
Dani: Dani is the name of a traditional music used in Hunza which links to Tibet, Baltistan and Laddakh.
Harvest Festival
After many months, the plants are now ready for reaping and harvesting. This stage involves another festival. Harvest time is celebrated. This festival is performed in the same way as the seeding festival. The villagers thank "Allah" for the bounty that they ore going to harvest. For this, it means lively music (drum beats), dancing and eating on top of sharing the happiness with one another.[10] Harvest festival
Gems of Gilgit-Baltistan Pakistan
Pakistan has gained a prominent position in the international market for supplying a wide variety of gemstones and mineral specimens. The Gilgit-Baltistan of Pakistan is enriched with the variety of mineral treasures that include peridot, emerald, aquamarine, tourmaline, topaz, ruby, sapphire, garnet, red spinal, pargasite, actinolite, diopside, epidote, vesuvianite, axinite, rodingite, sphene, fluorite, apatite, zircon, rutile, azurite, moonstone, ametrvst, rose quartz and agate.
Gilgit-Baltistan Pakistan is composed of three lofty, snow-covered mountain ranges: Himalaya, Hindu Kush and Karakoram. These geomorphic features reflect the geological setting which, in many respects, is unique in the world. These ranges were formed as result of two collisions between India and Asia that occurred between 100 and 50 Ma (million years) ago. These collisions have induced crustal thickening in these mountains, which has resulted in metamorphism and multiple phases of deformation in these rocks. This was followed by the emplacement of leucogranites and associated pegmatites. Theses geological processes have produced a distinctive mineral kingdom within Gilgit-Baltistan Pakistan.
Most of the gemstones are pegmatite-related, such as aquamarine, tourmaline, topaz, garnet, and apatite. Some of the gemstones are hydrothermal and /or metamorphic in genesis such as emerald, ruby, sapphire, pargasite, rutile, azurite and pink topaz. The pegmatites are generally composed of feldspar (albite and microcline), quartz, biotite, muscovite and tourmaline. The important gemstones of Pakistan are listed below [11] Gems of Gilgit-Baltistan Pakistan
Emerald
Emerald is the green variety of beryl. In Pakistan, it is found in the talc-carbonate schist in Swat. The specimen range between low quality pale green to green hue marred by numerous inclusions. Fine quality of an exquisite bluish or yellowish green shade and is highly transparent. The best Swat emeralds were comparable to fine.
Aquamarine
Aquamarine is the blue variety of beryl. Pakistani aquamarine has light green and blue coloration, and the crystals are well shaped. Dusso aquamarine crystals are very large in size ranging from 1 cm to 8 cm in width and up to 15 cm long. Large and matchless specimens of aquamarine (about 10 Kg in weight and 40 cm long) are usually associated with apatite or fluro-apatite, topaz, gem garnet, schorl, and sheaths of muscovite, is the specialty of Gilgit, Gilgit-Baltistan Pakistan.
Ruby
Ruby mineralization in Pakistan occurs in the dolomites marble in an extensive belt of more than 100 Km in the Hunza Valley. The well formed crystals are pink to a fine red in color. High quality and transparent rubies also occur in the upper Neelum Valley, Kashmir.
Tourmaline
Tourmaline includes elbaite, indicolite and the most valued bright red variety, rubellite. Some varieties of tourmaline shows more than one color, with at least three being reported in one particular specimen. Large, well-shaped, gem quality crystals up to 800 grams in weight are found in the Gilgit and Skardu areas. Gem quality tourmaline occurs in the gem-bearing pegmatite at Stak, Bulechi and Shingus, Gilgit District, Gilgit-Baltistan Pakistan.
Topaz
Topaz is a popular and durable gem. In Pakistan, topaz occurs as euhedral crystals in pegmatites in Gilgit and Skardu Districts. Topaz-crystals may be found in yellowish brown, golden color, honey-yellow, and champagne. Deeper sherry-colored topaz crystals are very popular.
Pink topaz is another variety found in Katlang, Mardan District, Gilgit-Baltistan Pakistan. The Katlang topaz is transparent to sub-transparent, colorless, purple or pink and good crystals are free from impurities. The orange rose or cyclamen color is unique in the world. The largest crystal recovered so far is over 7.5 cm in length with deep pink color. The well-formed crystals have the usual faces of topaz. The topaz occurs in calcite and quartz vein within limestone.
Aesthetic Crystals from the Gilgit-Baltistan
The prismatic aquamarine-single crystals offered here are of precious stone quality and distinguish themselves by their clearness and a nice bluish coloring. Unfortunately, it is nearly impossible for such Aquamarine single crystals to provide reliable information about the exact locality of the finding place in the Haramosh mountains. The locality "Gilgit" usually stands for the place Fiqhar on the east shore of the Hindu, or for Chumar Bakhoor, in the peak area on approx. 4,600 ms (both regions: Gilgit Lower Nagar)