Balochistan  has an eventful history dating back to the Stone Age. Recent research and archaeological excavations at Mehrgarh have revealed 9000 years old civilization. Human settlement pattern at Mehrgarh was unparalleled and unique, inaugurating the distinct shift from a hunting gathering to a settled life for the first time in human history. Domestication of animals, cultivation of plants, and perfume export were modern features of Mehrgarh civilization. Alexander the great passed through Balochistan in 325 B. C. After his death Balochistan came under the rule of Selecus Nicator whose descendents lost power to the Graeco-Bactrians. The province has also witnessed the march of a number of great conquerors and warriors such as Macedonians, Arabs, Ghaznavies, Mangols and Mughals in the past.[1] balochistan.gov – pk
| Title | Description |
| --- | --- |
| Basic Information | |
| Women Members in Assembly : | 3 Womens |
| Recent election: | 2013 |
| Votes Turnout : | 43% of registered votes |
| Leader of Opposition: | Moulana Abdul Wasey, (JUI-F) |
| Departments headed by: | Provincial Secretaries |
| Quetta Municipal Committee: | Constituted on October 17, 1896 |
| Members of Committee: | Committee consisted of 10 members |
| First elections : | In November, 1959 |
| In 1972: | Quetta Municipal Committee was raised and a full time Senior Govt |
| In 1979: | local government system was introduced |
| Details | |
| Seat of Government: | Quetta |
| Assembly: | Provincial Assembly of Balochistan |
| Speaker: | Raheela Hameed Durrani |
| Members in Assembly: | 65 |
| Governor: | Muhammad Khan Achakzai |
| Chief Minister: | Nawab Sanaullah Zehri |
| Chief Secretary: | Saifullah Chattah |
| High Court: | Balochistan High Court |
| Chief Justice: | Justice Qazi Faez Isa |
| Local Language Name: | بلوچستان کی حکومت |
| Established: | 1947 |
| Ministers : | 47 |
| Departments: | 27 |
| Departments: | District Database, Finance Department Planning & Development Department, |
| Since: | 1947 |
| Website: | http://www.balochistan.gov.pk/ |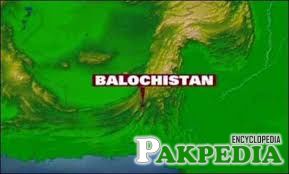 About
History
The Muslim rule began in 712 A Pakistan .D. The parts of Balochistan which were ruled by the Arabs were called by them Turan (Jhallawan area) having capital at  Khuzdar and Nudha or Buddha (Kachhi). In the 11th century, Balochistan fell into the hands of Nasir-ud-din Subuktagin marking the beginning of Ghaznivid dynasty. Ghorids succeeded the Ghaznivids. In 1219, it was annexed to the dominion of Sultan Mohammad Khan of Khwarizm (Khiva). The year 1223 saw the danger of the Yellow Peril, the Mongols, in the south of Mekran. In the 1595 it became a part of the Mughal Empire and later Nadir Shah of Persia captured it . Ahmed Shah Durrani of Afghanistan was successful to establish his rule in 1747. The Khanate of Kalat emerged in 1758 when Nasir Khan-I revolted against the Afghans.[1] balochistan.gov – pk The Muslim rule was followed by the British rule in 1839. Two Afghan wars between 1839 and 1879 helped the British to consolidate their power in Balochistan. Sir Robert Sandeman, who later became  the Chief Commissioner of Balochistan, was the architect of British strategy in the region and he negotiated a number of treaties with the Khan of Kalat during 1854 to 1901. Through these treaties the British Government gained control over the leased territory of Chaghi, Bolan Pass,  Quetta and other areas. The princely states of Mekran, Kharan, Lasbela and a little later Kalat state acceded to Pakistan after it came into being in 1947. In 1955, Balochistan was merged into one unit of West . After the dissolution of one-Unit, Balochistan emerged as one of the four new provinces of Pakistan.[2] Balochistan – About
Brief history
The brief history of local government institutions in the district starts from Quetta Panclinat. The Political Agent and few persons from the merchant class were the members of this body. On October 16, 1896, Quetta Municipal Law was promulgated. As a result Quetta Municipal Committee was constituted on October 17, 1896. The Committee consisted of 10 members; the Political Agent Quetta, a Chairman, 5 ex-officio members and 4 nominated members. In the year 1905 five more members were nominated. The Assistant Political Agent Quetta was appointed as its Vice Chairman. The disastrous earthquake of 1935 destroyed the whole city. The city was redesigned under a plan and special earthquake proof structures were introduced. A number of such structures can be seen in Tin Town area, located in the main city. In the year 1946, the Municipal Law was reformed and a new Committee was constituted under the new law. The Political Agent of Quetta – Pishin remained its Chairman but Fida Ali Bhoy was appointed as its Vice Chairman. It is not out of place mention that the committee along with the members of "Shahi Jirga" decided in favour of joining Balochistan with Pakistan on June, 1947.[3] The brief history of local government institutions
November 1959 _ 1962
In November, 1959 elections were held under the Basic Democracies system. The Chairmen of all Union Committees within Quetta city became members of the Quetta Municipal Committee. Mr. Abdul Ghafoor Khan Durrani was elected its Vice Chairman whereas the Quetta Political Agent remained its Chairman. In 1962, through a change in the structure and function of local bodies, the local government institutions were re-organised in the form of union committees, union Councils, town committees and municipalities. The second tier composed of Tehsil Council and District Council. The third tier was formed by the divisional Councils, in which rural and urban areas were given representations. This system was known as Basic Democracies as the role of local government was extended down to the grass root level. In 1970 another development took place with the establishment of Local Government Departments at provincial level. The status of Quetta Municipal Committee was raised to a first Class Committee and a full time Senior Govt: Official was appointed as its Chairman. In the year 1972 the Local Councils were again dissolved and handed over to the officially appointed administrator. In the year 1975, the Municipal limits were extended from 2.5 Sq miles to 7.5 Sq miles.[4] In November, 1959 elections were held under
Local government system
The present local government system was introduced in 1979. The purpose of local government system is to give the local population full participation in their development schemes. Therefore, the Balochistan Local Government Ordinance ( BLGO ) 1980 was introduced and implemented. In 1979, Local Bodies elections were held. As a result 48 elected Councillors, 2 Minority Councillors, 3 Lady Councillors and 1 Labour Councillor were elected. Malik Mohammed Zakria Khan Kasi became its Chairman. The status of the 1st Class Municipal Committee was raised to full fledged "Municipal Corporation" in September 1981 and Zakaria Khan Kasi became its first Chairman. [5] The present local government system introduced
Municipal Corporation
Quetta Municipal Corporation is normally headed by a Mayor, who is elected by a Council comprising 66 elected member. Out of them 2 are non-Muslims, one is worker and 3 are women. However, at present the elected council does not exist as it was suspended by the Government of Balochistan. Now the Municipal Corporation is headed by an Administrator appointed by the government of Balochistan. He is assisted by a team comprising a Municipal Commissioner, Chief Officer, Magistrate, Engineer and Octroi and accounts officer. The 1980 Ordinance defines the functions as under: [6] Quetta Municipal Corporation is normally headed 
To regulate private drainage and disposal of waste
To maintain slaughter house
To register birth and death
To prevent infectious decease
To provide relief measures in the event of fire
To regulate construction of Buildings.
Federal Provincial Government Administraion
Quetta, being the provincial capital, is the administrative headquarters of all the districts. Central authority for administration, judiciary and police flows from Quetta to other districts. All departmental secretaries control their respective departments in all districts from Quetta. Thus Quetta is the centre for all types of decision making. The Chief Minister is the chief executive of the province,[7] The Chief Minister is the chief executive province Chief Secretary controls the overall administration except Judiciary, which has its own administrative set up. Chief Secretary is assisted by Secretaries of the various departments. Secretaries are assisted by Deputy Secretaries and Section Officers. Almost all the Departments have a Director General at provincial level – who assist the Secretaries of their respective Departments. The provincial government administration at district level is headed by a Deputy Commissioner, the chief executive of the district. He is assisted by Assistant Commissioners, a sub-divisional Magistrate, Tehsildars, Naib-Tehsildars and others. His main functions include maintenance of law and order, revenue collection. He is the controlling authority for police and levies. He is Political Agent of the government.He is also one of the members of the Divisional Co-ordination Committee. Sometimes the Deputy Commissioner is assigned a special task to monitor and report about the progress of some development projects.
Executive
Departments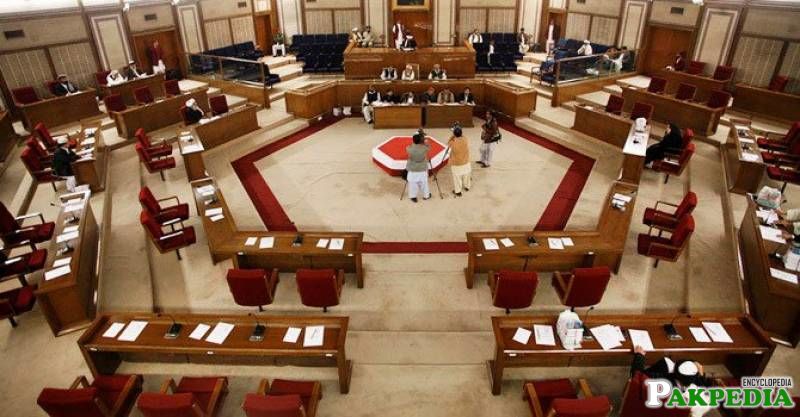 Government of Balochistan – District Database
Finance Department
Planning & Development Department
Government of Balochistan. Government of  Balochistan consists of 26 Departments and some allied offices. These 26 Departments are headed by Provincial Secretaries. The Provincial Secretaries are headed by Chief Secretary. Presently there are 47 Ministers who look after 27 Departments.[8] Departments – Govt
Gwadar Free Zone
The construction on a $2 billion 10-square kilometre tax exempt industrial zone began on June 20, 2016.[9] The Express – Tribune The zone includes a 300MW plant exclusive for the industrial zone.[10] dailytimes.com – pk