G. M. Syed was a Sindhi nationalist and controversial figure in the political history of Pakistan. As an inflexible nationalist, he struggled for decades for the political rights of Sindhis that lasted for 74 years. Apart from his various miscalculations and ill-conceived moves, he was severely criticized as a person threatening to the integrity of Pakistan.[1] G. M. Syed – Intro 
| Title | Description |
| --- | --- |
| Personal | |
| Name: | Ghulam Murtaza Syed |
| In Urdu : | غلام مرتضي سيد |
| Native Name : | Ghulam Murtaza Shah Syed |
| In Urdu : | غلام مرتضي شاه سيد |
| Famous As: | Politician |
| Nationality: | Pakistani |
| Residence: | Sindh |
| Education: | Anglo-Vernacular (AV) school |
| Religion: | Islam |
| Profession: | Politician |
| Known for : | Sindhi nationalism, Sufism, history, and Islamic philosophy |
| Website: | http://www.gmsyed.org/syed |
| Born | |
| Date: | 17 January 1904 |
| Place: | Sann, Sindh, British India (now Pakistan) |
| Family | |
| Children: | Syed Amir Hyder Shah, Syed Imdad Muhammad Shah, Zarin Taj, Shama Aimen and Dr. Durreshahwar |
| Parents: | Syed Mohammed Shah Kazmi |
| Died | |
| Date: | 25 April 1995 |
| Age : | 91 years |
| Rest Place: | Sindh |
| Career | |
| Political Party: | All-India Muslim League |
| In 1919: | Chairman of the School Board of his own tehsil |
| In 1937: | Member of Sindh Legislative Assembly |
| In 1941: | Member of the Central Committee of the Muslim League |
| In 1943: | President of the Sindh Muslim League |
| In 1954: | Chairman of Sindhi Adabi Board |
| In 1966: | Founded Bazm-e-Soofia-e Sindh |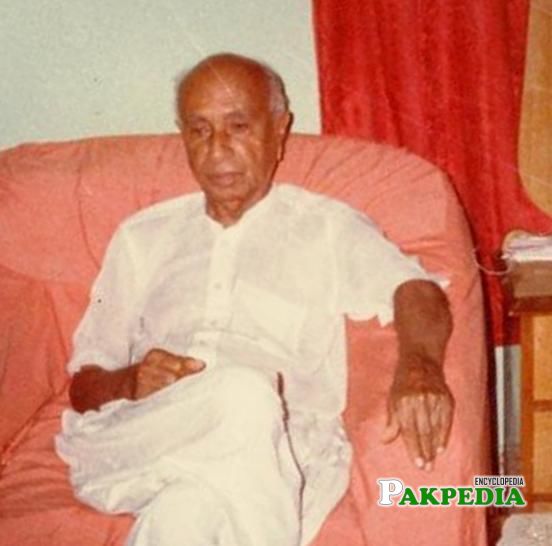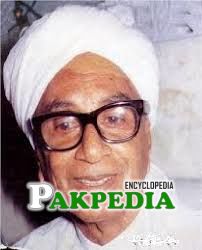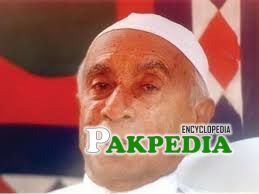 Details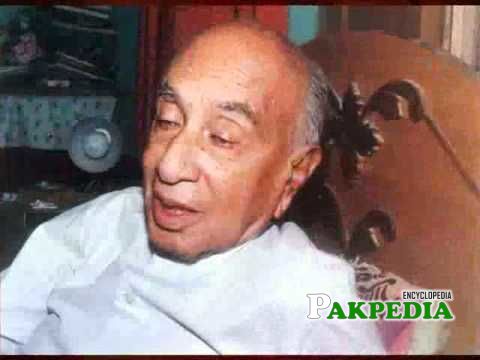 Mini Bio
Ghulam Murtaza Syed popularly known as G.M Syed was born on January 17, 1904 to one of the Sadat family of Sindh in village of Sann in District Dadu on right bank of the Indus River . While G. M. Syed was young, his father Syed Mian Mohammad Shah was killed due to some family feud. His elder brother died at an early age and thus the only male member of the family left was G.M Syed. Due to the safety of the only male member left, he was not sent to School but received education at his Haveli.
Legacy
Saeen G M Syed, a visionary leader who pioneered the Sindhi freedom movement, remains a beacon of the Sindhi people's struggle for national self-determination. He was repeatedly detained and imprisoned by Pakistani authorities, spending more than thirty years without trial or ever being charged. He died in custody in 1995. The Amnesty International adopted him as a Prisoner of Conscience. Mr. Syed wrote extensively on Sindhi identity, history, and political conditions in Sindh. His views continue to inspire Sindhi writers, poets, political and civic leaders, and social and religious activists. He is widely respected for his forthrightness, courage, simplicity, and insightfulness.[2] Legacy –  Legacy 
Enter In Politics
Owing to an exalted position as Syed, he availed an ample opportunity to have free income through tributes, cash offerings and landed property. But after rejecting luxurious life style, he plunged into politics with enthusiasm. Politically he evolved and traveled from Pan-Islamist to Indian nationalist and then Pakistani nationalist (Having joined Muslim League) ended with Sindhi nationalist. His political life consists of seven decades and invariably the center of his political activities remained Sindh.
Career
Early Career
He started his life as social worker of League of Social reforms in 1919 and in 1922 joined the League for Pirs and Sadaats of Sind. At the same time he started his political career and actively participated at that time in the famous Khilafat movement, the beginning of his Pan-Islamist activities. During 1928-36, he worked as Director of Sind Co-operative Society and established Lower Sind Zamindara Bank. The separation of Sind from Bombay gave him the golden opportunity to be elected as member of Sind Assembly in 1937. In those days he was an active Indian Nationalist but then he joined Muslim League and as a devoted Pakistani nationalist, he brought all his focus to the creation of a new state for the Indian Muslims. In 1940, he became Vice President of Sind Muslim League and is recorded as the first person who presented Pakistan Resolution in Sind Assembly on March 3, 1943.
Assoiation with Muslim League
But his assoiation with Muslim League could not last long and on the issue of nomination of feudal and unqualified candidates for the election, G. M. Syed said good bye to Muslim League on January 4, 1946. Soon after the creation of Pakistan, G. M. Syed and Abdul Ghafar Khan known as Bacha Khan founded Pakistan Peoples Party, the first ever opposition party in the history of Pakistan and G. M. Syed was elected as its General Secretary. He remained in the camp of opposition to Muslim League struggling for the rights of Sindis. On the issue of separating Karachi from Sind and later for opposing One Unit he was sent behind the bars. In 1955 he played active role in the formation of Pakistan National Party.During Ayub's era he remained in jail and and set aside from politics.
As An Author
Mr. Syed is the author of more than sixty five (65) books. His books are on numerous subjects, ranging from literature to politics, religion and culture etc. He was himself a mystic had a lot of love and regard for mystics of all faiths. Besides being a man of immense learning, Mr. Syed possesses a personality that was graceful and poised. Highly cultured and refined manners, hospitality and geniality were the two glaring traits of his character. Wit and humor were the keynotes of his personality. He respected all genuine difference of opinions. For decades, Sindh and Sindhi people had constituted the center of his interest and activity, and all his love energies were devoted to their good. GM Syed proposed the Pakistan Resolution, 1940 in the Sindh Assembly, which ultimately resulted in the creation of Pakistan. However, he became the first political prisoner of Pakistan because of his differences with the leadership of the country, as he believed that they had deceived the Sindhis.[3] As An Author 
Achievements
At an early age of fourteen years, he started his career as an activist.
In 1919 he became Chairman of School Board of his own Tahsil.
Subsequently, he was elected as a President of Karachi District Local Board in 1929. He later became its President.
In 1930, he organized Sindh Hari (peasants) Conference and became its Secretary.
In 1937, he was for the first time elected a member of Sindh Legislative Assembly.
In 1938, he joined the All-India Muslim League. In 1940, he became Minister of Education in Sindh.
In 1941, he became one of the members of the Central Committee of the Muslim League.
In 1943, he became President of Sindh Muslim League.
In 1944, he played a pivotal role in politics and got a resolution passed in the Sindh Assembly in favor of Pakistan, which was the pioneer resolution of its kind in the whole of undivided India.
In 1946, conditions compelled him to dissociate from the Muslim League, and formed a new party named Progressive Muslim League. The same year he was elected as leader of the Coalition Party in the Sindh Assembly.
In 1954, he acted as Chairman of Sindhi Adabi Board.
In 1955, he played an active part in the formation of Pakistan National Party.
In 1966, he founded Bazm-e-Soofia-e Sindh.
In 1969, he formed Sindh United Front.
Getting disappointed from All-Pakistan national politics, he founded in 1973 the 'Jeay Sindh' movement.
Books
| Name  | Language  |
| --- | --- |
|  Janam Guzarium Jin Sein  |  Sindhi |
|  Dayar Dil Dastan-e- Muhabt  |  Sindhi |
|  Sindh Ja Soorma  |  Sindhi |
|  Sindh Speaks  |  English |
|  Struggle for New Sindh  |  English |
|  Religion and Reality  |  English |
|  Shah Latif's Message  |  English |
|  A Nation in Chains  |  English |