Ghulam Bibi Bharwana
Ghulam bibi with CH. Pervaiz illahi
Ex PML-N MNA Ghulam bibi
Biography
Family history
Bharwanas are a sub-caste of Sial Rajputs who came to this part of the subcontinent in the 14th century from Rajasthan, then Rajputana. They embraced Islam at the hands of sufi poet Baba Farid Ganj Shakar. Bharwanas are settled along river Chenab in villages like Satiana, Mukhiana, Khawa, Sultanpur, Chund Bharwana Qaim Bharwana, Kot Mirza and Chianwala in the Jhang and Chiniot tehsils. They have been a political force in the district for a long time. One of their elders, Mehr Ghulam Haider returned as MNA on several occasions. Mehr Akhtar Abbas and Mehr Zafarullah became chairman of Jhang District Council in 1987 and 1991. The former went on to become provincial minister for industries. Mehr Aslam was an adviser to the Punjab chief minister in 1990.Bharwanas are traditionally very strict about their women. They are kept under strict purdah within the four walls of their havelis. They have to wear old-fashioned shuttlecock burqa when they are allowed to go out on very rare occasions. They are seldom sent to school and literacy rate among Bharwana women is negligible. It is in the recent past when some of their women graduated, which include the two candidates, Ghulam Bibi and Saima Akhtar. 
[1]
history
Early life and education
Ghulam Bibi is a PML-N candidate in NA-87, Jhang. She hails from Satiana village, situated in the heart of the constituency, and is a granddaughter of former MNA the late Ghulam Haider Bharwana. She was born on 5 may,1977 in satyana village. She received her BA degree from Lahore College for Women and the LLB degree from Punjab University. 
[2]
Education
Career in Politics
She entered in the world of politics in year 2002. Details of her political achievements are as under: 
[3]
career
She was elected as a member of National Assembly on a ticket of Pakistan Muslim League (Q) from NA-87 (Jhang) in Pakistani general election, 2002. She served as Minister of State for Education.
She was elected as a member of National Assembly on a ticket of Pakistan Muslim League (Q) from NA-87 (Jhang) in Pakistani general election, 2008.
She was elected as an associate of National Set up on a solution of Pakistan Muslim Group (N) from NA-88 (Jhang) in Pakistani general election, 2013.
In addition, She has also served in the committee on Culture, Sports, Tourism and Youth Affairs, the committee on Education, and the committee on Petroleum and Natural Resources.
Resignation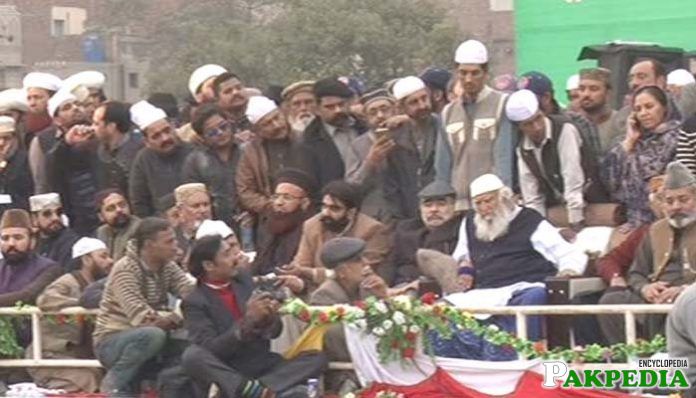 At a Khatm-e-Nabuwat Conference on 10 december, five Nawaz League lawmakers announced that they would resign from assemblies if the law minister did not quit. this shows that pressure is growing for resignation of Punjab Law Minister Rana Sanaullah, not only from outside but also from within the ruling Pakistan Muslim League-Nawaz. Rana, who is also in trouble these days for his alleged role in Model Town massacre, is being seen by hardliners as pro-Qadiani. At the charged gathering at Faisalabad's Dhobi Ghat, the lawmakers said they have submitted their resignations to politico-religious leader Pir Hameeduddin Sialvi and gave him power to decide their political future. These lawmakers are National Assembly members Ghulam Bibi Bharwana from Jhang ,Dr Nisar Ahmed Jutt from Faisalabad, Punjab Assembly members Maulana Rehmatullah from Chinot, Ghulam Nizamuddin Sialvi from Sarghodha and Muhammad Khan Baloch from Jhang. During the event, MNA Ghulam Bibi Bharwana announced her resignation from the party.  
[4]
resign