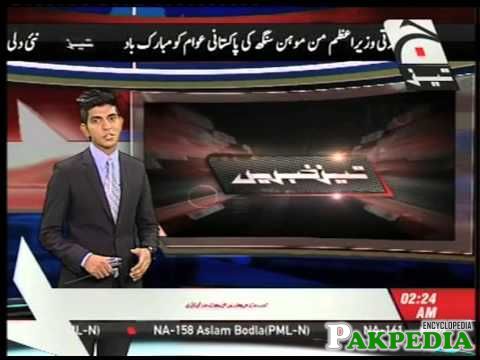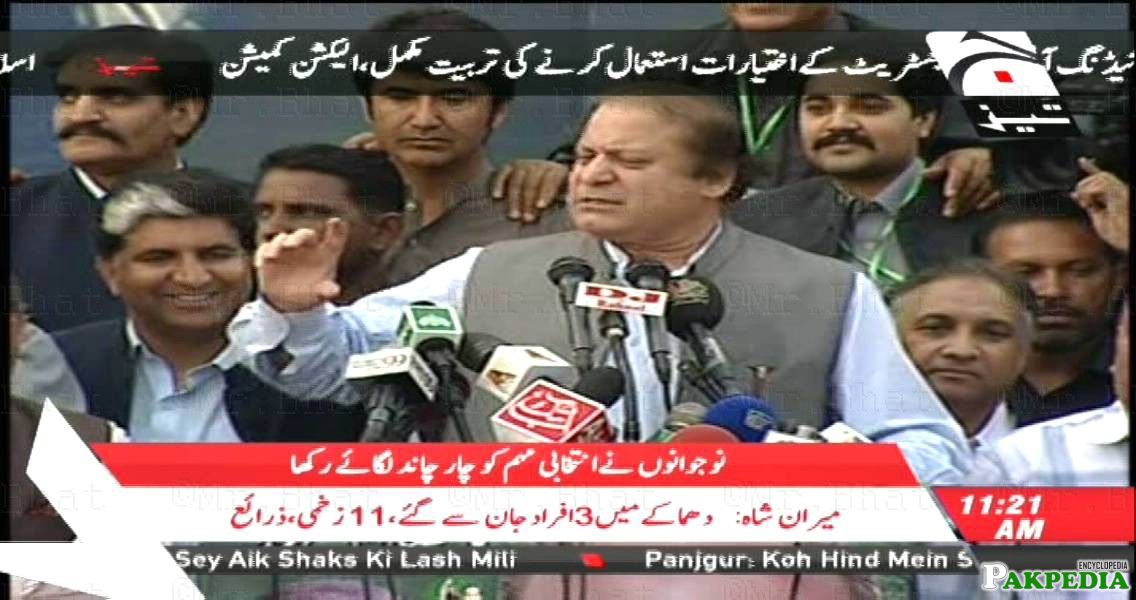 Geo Tez
Geo, a subsidiary of Jang Group of Newspapers, recently inaugurated yet another Urdu news channel 'Geo Tez'. Previously on-aired as 'Geo English', its name was altered along with its medium of language.
Means
In English the word 'Tez' means 'Fast'. With its motto of providing news to its viewers 24/7, Geo Tez broadcasts fresh headlines after every fifteen minutes. Thus, the channel has claimed itself to be the first ever Pakistani headline news channel.
Introduced
Introduced in the crucial time of Pakistani elections 2013, the channel tends to deliver news reports of all sorts from all over the globe. While all the other channels are busy showing programs and dramas, Geo Tez delivers four headlines daily to its viewer on hourly basis. It is differentiated from its flagship '
Geo News
' by focusing only on news bulletins and not airing any infotainment programs. However, the human resource will be alike for both the channels. With an overabundance of news networks, it is yet to see that how fast Geo Tez will be in winning the hearts of the viewers. With its launch, the Media News industry will undoubtedly see a revolution, as other big names in the business will supposedly follow the league and unveil such news platforms.
[2]
Pakistan's First Headline News Channel-The fast and speedy "Geo Tez"
Geo Tez Owner Mir Shakil-ur-Rahman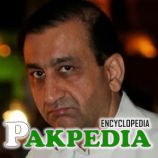 Mir Shakil-ur-Rahman is a Pakistani media mogul and philanthropist. As a businessman, he is known as the founder of 24-hour news cycle network, Geo TV, as well as its executive. In addition, he is the owner of the Jang Group of Newspapers, that was started by his father Mir Khalil ur Rehman and part owner of the Independent Media Corporation. This media group publishes a number of newspapers and magazines in Urdu and English. IMC also owns the Geo TV network.
[3]
Geo Tez Owner Mir Shakil-ur-Rahman
Career
Shakil founded Geo TV in May 2002. In the late 1990s, during Nawaz Sharif's second term as Prime Minister, Shakil was first asked by Sharif's government to dismiss some of the staff members of the Jang Group. Keeping in line with the tradition of the media group that was founded by Mir Shakil's father, Mir Khalil ur Rehman, Shakil refused to dismiss the staff, a number of tax evasion cases were filed against his news group amounting to 40 million US dollars, followed by freezing of bank accounts and seizure of their assets. The government withdrew their court cases after some facts were made public by Shakil. Shakil established a television channel network by the name of Geo TV in May 2002.
Geo Tez launches on Sky Digital
Pakistan's headline news channel, Geo Tez has launched on Sky Digital.
The channel, which was expected to launch last month was delayed in the last minute.
While Geo Tez is officially yet to begin programming, tests are being broadcast. Geo Tez has replaced music channel Aag TV in the EPG slot.
Announcing the Launch of the Channel
At the time of announcing the launch of the channel last month, a spokesperson for Geo TV said, "Geo being part of Jang Group drives its core values in delivering News, and has its strength in producing News content that is unparallel in Urdu Language. We have decided to go permanently Free To Air on Sky channel number 824, which is currently airing music content; our younger family member Aag TV. This Sky channel will change its broadcasting content, and will bring content that is Fast & Sharp!" Geo Tez is available on Sky channel 824. 
[4]
Geo Tez launches on Sky Digital
Android App
Geo Tez is a first headlines news channel of Pakistan officially launched earlier in 2013 by GEO network, broadcasting in Urdu Language. Our mission is to broadcast 4 headlines every hour, every day. Geo Tez gives you every news 24 / 7 when all other channels are busy showing programs and analysis. Watch Geo Tez free live streaming on your android handset, stay updated with Tez bulletins, headline packages, entertainment shows and unique reporting of events round the clock 
[5]
Android App of geo tez
Geo Tez Satellite frequency
Geo Tez satellite frequency can be seen on the below given site. https://www.lyngsat.com/tvchannels/pk/Geo-Tez.html 
[6]
Geo Tez Satellite frequency