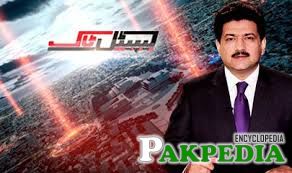 History
Geo Television is a Pakistani television network founded by Mir Shakil-ur-Rehman in May 2002. Geo TV is owned by Independent Media Corporation, which also owns the Jang Group of Newspapers. The channel began its test transmission in August 2002, whereas regular transmission began in October 2002. Geo is an
Urdu
word which translates to 'live on' in English. Since its launch, Geo TV has tested the bounds of freedom of expression in Pakistan to unprecedented levels in the country's history. This has also put Geo TV in numerous conflicts with the Pakistani government. Geo Television Network started out with its flagship channel Geo TV, but has since launched several other channels which include the following: GEO Entertainment, GEO News, GEO Super and AAG TV. Geo Network has released many films under the banner of Geo Films including Khuda Kay Liye, and Ramchand Pakistani. 
[1]
History of Geo News
Geo News Owner Mir Shakil-ur-Rahman
Mir Shakil-ur-Rahman is a Pakistani media mogul and philanthropist. As a businessman, he is known as the founder of 24-hour news cycle network, Geo TV, as well as its executive. In addition, he is the owner of the Jang Group of Newspapers, that was started by his father Mir Khalil ur Rehman and part owner of the Independent Media Corporation. This media group publishes a number of newspapers and magazines in Urdu and English. IMC also owns the Geo TV network.
[2]
Geo News Owner Mir Shakil-ur-Rahman
Career
Shakil founded Geo TV in May 2002. In the late 1990s, during Nawaz Sharif's second term as Prime Minister, Shakil was first asked by Sharif's government to dismiss some of the staff members of the Jang Group. Keeping in line with the tradition of the media group that was founded by Mir Shakil's father, Mir Khalil ur Rehman, Shakil refused to dismiss the staff, a number of tax evasion cases were filed against his news group amounting to 40 million US dollars, followed by freezing of bank accounts and seizure of their assets. The government withdrew their court cases after some facts were made public by Shakil. Shakil established a television channel network by the name of Geo TV in May 2002.
Sister channel
Geo Entertainment
Geo Super (Sports)
Geo Tez Comedy)
Geo Kahani
AAG TV (Music and entertainment channel for younger generation)
Ban
On 7 June 2014, Geo News was banned by Pakistan Electronic Media Regulatory Authority (
PEMRA
), a government media watchdog agency, with 15 days ban and a fine of PKR 1 crore. Government of Pakistan accused Geo News of defaming and maligning (PEMRA). 
[3]
Geo News was banned
Faheem Asghar
Wajih Sani
Abdullah Sultan
Rabia Anum
Muhammad Junaid
Absa Komal
Ayesha Khalid
XUnair
Hifza Chaudhary
Ashar Alam
Zohaib Hassan
Muhammad Junaid
Top 10 News Channels in the World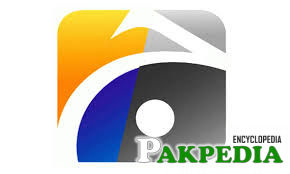 It is a Pakistani news channel, launched in 2002 and owned by Jang Group. Geo is an urdu word which Geo is an Urdu word which means "live on" in English. It has numerous conflicts with the Pakistani government but still it is adored by global Urdu language viewers. It's slogan is "Geo Aur Jeenay Do". [4] Top 10 News Channels in the World
PEMRA suspends Geo News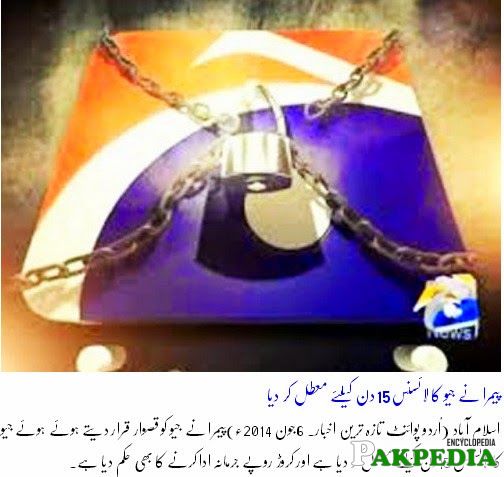 Pakistan Electronic Media Regulation Authority (PEMRA) has suspended the license of Geo Television for fifteen days,
PEMRA also imposed a fine of one crore Pakistani Rupees on Geo Tv.
Pakistan Electronic Media Regulation Authority imposed this fine and suspended thelicense of Geo Tv over the complaint of ISI. [5] PEMRA suspends Geo News license for 15 days
New Controversy
Unidentified assailants torched World Call office situated in Clifton, a post area of Karachi, while the incident is being linked as resistance' against restoration of Geo News' transmission in Pakistan.
According to local media reports, four armed persons entered into the World Call office in Clifton of the metropolis today and torched all valuable assets.
Chairman Cable Operator Association Khalid Arain condemned the attack carried out against Karachi-based cable operators; claiming it as 'severe reaction' after resuming 'Geo News'.
Khalid Arain said that Geo News aired blasphemous programme and started controversies against armed forces of Pakistan.
Arain said that they were ensured with full security measures for all cable operators by Minister of Information and Broadcasting, Pervaiz Rasheed, despite their fear for expected reaction after airing Geo News.
The chairman questioned, "Pakistan Electronic Media Regulatory Authority (PEMRA) should tell us how we can continue Geo News transmission in current situtation."
Moreover, another leader of cable operators' association, Tahir Chaudhry claimed that the incident was one of the consequences they faced after permitting Geo News. [6] Geo News faces new controversy after Karachi incident
GEO Karachi
7th floor, Landmark Plaza,I. I. Chundrigarh road, Karachi, Pakistan 
UAN: + 92 21 111436111 (Ext: 6218,6202)
Karim D. Barolia | Mobile: +92 300 9231515  
Email: karim.barolia@geo.tv Asfar Raza 
Mobile: +92 333 2293618 | Email: asfar.raza@geo.tv
GEO Lahore
Daily Awaz Building 16, Davis Road. Lahore. 
Tel: +92 42 6309462-75 
Fax: +92 42-6309471
Shaheen Raza  
Mobile: +92 300 9412101  
Email: shaheen.raza@geo.tv 
Ahmed Faraz 
Mobile: +92 300 8422454 
Email: ahmad.faraz@geo.tv
GEO Islamabad
Jang Building 40, Blue Area, Islamabad. 
Tel: 2877761 - 2871821 
Fax: +92 51 2275646
Saquib Malik | 
Mobile: +92 300 501900 
Email: saquib.malik@geo.tv 
Shakeel Ahmad| 
Mobile: +92 300 5272973 
Email: shakeel.ahmad@geo.tv
Bookings on International Beams N. America UK Europe Middle East
Muhammad Hassan | 
Mobile: +971 5011 38392 
Email: mhassan.rizvi@geo.tv Naseer Rana  
Mobile: +917 975 6045 
Email: naseer.rana@geo.tv Waleed Zia Siddiquii  
Mobile: +44 (0) 781 194 3118 / +44 (0) 207 407 4686  
Email: waleed.zia@geo.tv
Bookings on International Channels
Uzair Amirali Lakdawalla 
Mobile:  +92 332 3799844 
Email: uzair.lakdawalla@geo.tv
GEO TV Online Advertisement
6th Floor, Al-Rehman Building, I.I Chundrigar Road, Karachi, Pakistan 
Tel: +92 21 2637111 
Dir:+ 92 21 2626088,2271434 
Ext: (2548, 2547)
Lucas Peter (Director Marketing) 
  Email: lucas.peter@geo.tv
Syndication Enquiries
International Content Acquisitions & Syndicationn | www.geo.tv
Sulaiman Lalani (Executive Director) 
 Email: syndication@geo.tv