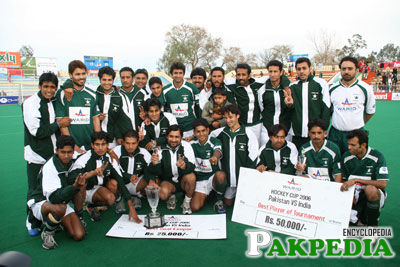 Pakistan Top Hockey Player List All Times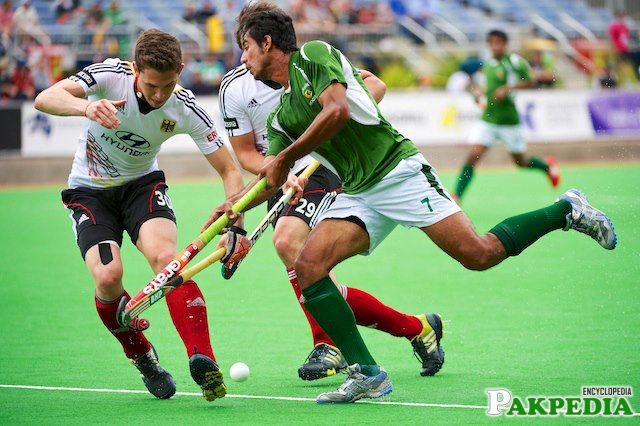 Muhammad Waqas of Pakistan. Pakistan Beat India to Win the bronze at the 2012 Champions Trophy in Melbourne, Australia. They also beat India in the finals of the Asian Champions trophy in Doha, Qatar.
Pakistan team eying Olympic berth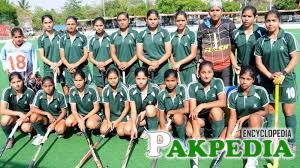 Pakistan women hockey team leaves for Bangkok for Asian Hockey Cup
Pakistan Hockey Federation
Early history 194858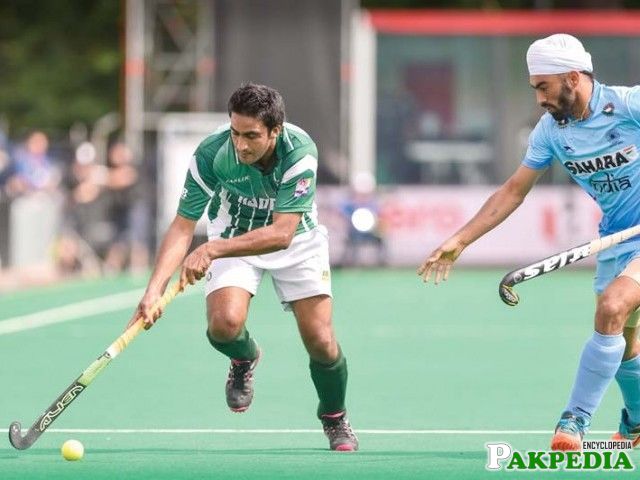 Originally, the game had been brought by British servicemen to British India, and like cricket it soon became a popular sport with the local population. Following the independence of Pakistan in 1947, soon after the Pakistan Hockey Federation came into being in 1948. Prior to the partition of India, players playing for Pakistan competed for the Indian side. The federation soon established and organized the Provincial Hockey/Sports Associations of West Punjab East Bengal, Sindh,
Balochistan
, Khyber-Pakhtunkhwa, Bahawalpur
[1]
Bahawalpur hockey
& Services Sports Board. On 2 August 1948, Pakistan national team, led by Ali Iqtidar Shah Dara, officially went on to play their first international game and tournament against Belgium winning the game 2–0 at the 1948 London Olympics. Pakistan remained unbeaten defeating the Netherlands, Denmark and France during the group stage round and ended up placing fourth, as did the Pakistan team at the 1952 Helsinki Olympics.
Rome Olympics
"We had undergone rigourous three to four months training in the camp at Lahore  where the morale of players was very high and the slogan "Victory at Rome" was written all over the walls of our bedrooms and elsewhere which infused a fighting spirit among the players," recalled the former hockey spearhead. He added that then camp commandant and manager retired Col A I S Dara had worked hard and emphasised more on individual practice in the camp. The 82-year-old Waheed, who retired from Customs, narrated how Pakistan defeated Australia 3-0, Poland 8-0, Japan 10-0, Germany 2-1 (quarter-final), Spain 1-0 (semi-final) and India 1-0 in the final. Inside left Naseer Bunda scored the decisive goal that put an end to India's unbeaten era. Records show that the Indian hockey team by then had played 30 Olympic matches without losing any, scoring as many as 197 goals while conceding only eight. Their record of winning eight Olympics in 1928, 1932, 1936, 1948, 1952, 1956, 1964 and 1980, however, remains unsurpassed. Waheed, who also has a passion for tennis and is associated with Modern Club as administrator since his retirement, said President
Ayub Khan
invited the victorious team at the President House in Karachi  and it was then that he declared hockey as the national game.
[2]
Pakistan olmypic dawn.com
Mexico Olympics
Pakistan's national anthem was played at the Olympics again when its hockey team defeated Australia 2-1 in the final at Mexico in 1968. Asad Malik scored the decisive goal against Australia in the final. "The team had entered the competition with a resounding 6-0 victory over Holland and kept the tempo by winning one match after the other," member of the victorious team Jehangir Butt told Dawn. The probables had undergone training in back-to-back camps set-up at Lower Topa, Muree, with late Brigadier Atif then serving as camp commandant. The probables used to cross a hill to go for daily practice at Gharial camp. An 18-member team was picked after the final trials that were also held at Muree and Tariq Aziz was named as captain. Recalling those days, the former Olympian said after the triumph, the team went to visit New York by road where they saw the impressive UNO building and later also visited the Niagara Falls. "Pakistan hockey team got heroes' welcome upon arrival in the country and travelled from Karachi to Peshawar by train besides playing exhibition matches in different cities in between," he added. Jehangir disclosed that each member of the victorious team was awarded Rs10,000 and a piece of land at Muzaffargarh .
Pakistan at the Olympics
Mahmood-ul-Hasan (1948, 1952) and Ayaz Mahmood (1984) Munir Dar (1956, 1960, 1964) and Tauqir Dar (1984) Chaudhry Ghulam Rasool (1956, 1960) and Akhtar Rasool (1972, 1976) K. M. Aslam (1952) and K. M. Junaid (1992) Saeed Anwar (1968, 1972) and Anjum Saeed (1992) Col Zafri (1960) and Amir Zafar (1988)
— Brothers who played in the Olympics
Abdul Hamid "Hamidi" (1948, 1952, 1956, 1960) and Abdul Rasheed junior (1968, 1972) Shahzada Shahrukh (1948) and Shahzada Khurram (1948) Munir Dar (1956, 1960, 1964) and Tanvir Dar (1968, 1972) Mohammad Amin (1956) and Khurshid Azam (1964) Khurshid Aslam (1960) and Akhtar-ul-Islam (1972) Manzoor-ul-Hasan (1976) and Rasheed-ul-Hasan (1984) Samiullah (1976) and Kalimullah (1984) Mohammad Sarwar (1996, 2000) and Mohammad Zubair (2008) Note: It was the first stance that two brothers – Shahrukh and Khurram – played in the same team at the London Olympics in 1948. In 1956, the former represented Pakistan in cycling.
— Players who donned Indo-Pak colours
Retired Col A I S Dara (1936 India, 1948 Pakistan); P. P. Fernandes (1936 India, 1948 Pakistan); Akhtar Hussain (1948 India, 1956 Pakistan); Latif-ur-Rehman (1948 India; 1952, 1956 Pakistan)
Retired Brig S. M. H. Atif is the only Pakistani who was involved in all the three Olympic gold medal winning campaigns of the country. He was a member of the Rome Olympics gold medal winning team and managed the victorious teams at Mexico and Los Angeles.
Retired Brig Abdul Hamid "Hamidi" (1948, 1952, 1956, 1960) and retired Brig S. M. H. Atif (1952, 1956, 1960, 1964) stood tall having represented
Pakistan
at four Olympics apiece
— Achievements at a glance
(Tabulated under: year, city, gold, silver and bronze) 1948 London - - - 1952 Helsinki - - - 1956 Melbourne - 1 - 1960 Rome 1 - 1 1964 Tokyo - 1 - 1968 Mexico 1 - - 1972 Munich - 1 - 1976 Montreal - - 1 1980 Moscow did not participate 1984 Los Angeles  1988 Seoul - -  1992 Barcelona - -  1996 Atlanta - - - 2000 Sydney - - - 2004 Athens - - - 2008 Beijing - - - 2012 London - - -
[3]
Pakistan at the olympics
Honours and recognition
Since its breakthrough in the 1948 Summer Olympics, Pakistan has won more than 20 official titles, which are detailed below:
|   | Gold  | Silver  |  Bronze |
| --- | --- | --- | --- |
|  World Cup |        6 |        4 |         - |
|  Champion Trophy |        3 |        7 |        7 |
|  Asian Trophy |        2 |        2 |         - |
|  Asia Cup |        3 |        2 |         2 |
| sultan Azlan Shah Cup |        3 |        6 |         2 |
|  Asian Games |        8 |        3 |         3 |
|  South Asian Games |        3 |        1 |         - |
|  Commonwealth Games |        - |        1 |         1 |
|  Afro-Asian Games |        - |        1  |         - |
|  Summer Olympics |       3 |        3 |         2 |
|  Hockey Champions Challenge |       - |        1  |         - |
Revival of Hockey
Pakistan Hockey Federation (PHF) President Khalid Sajjad Khokhar announced on 26 dec 2017 that a World XI hockey team will be touring Pakistan from January 18 to 21 to play a two-match series against Pakistan's senior team.World XI will play one match each in Karachi and Lahore during the four-day visit.  The foreign team, which is a blend of world's known hockey players,  played its first match at Abdul Sattar Edhi Stadium in Karachi on January 19,the team will play its second match on January 21 in Lahore. The World XI will comprised players from Australia, Germany, Holland, Belgium and Spain. The PHF chief said the tour of the World XI is a step forward to bring back international hockey to Pakistan and to organize the Pakistan Hockey League in April this year in a befitting manner Federal Minister
Ahsan Iqbal
and Sindh Chief Minister
Syed Murad Ali Shah
were present at the inaugural ceremony along with World XI and Pakistan Hockey teams.the ISPR, the COAS appreciated PHF' initiative of bringing the world players to the country.
[4]
Revival of Hockey