Chief guest Fida Mohammad
Group Photo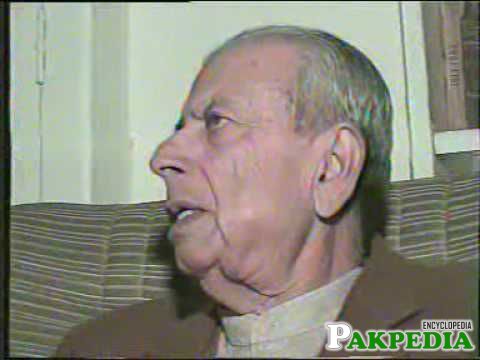 Fida Mohammad Khan
Early Life and Career
Fida Mohammad Khan  was a Pakistani conservative economist and lawyer who served as the Governor of the
Khyber-Pakhtunkhwa
Province under the military government of General Muhammad Zia-ul-Haq from 1986 until 1988. As Pakistan Muslim League (PML) Peshawar chapter president, he played a role in the 1947 referendum in the NWFP in which majority of voters opted for their province to become part of Pakistan. The controversial referendum was rejected and boycotted by nationalists led by Khan Abdul Ghaffar Khan. He also remained active in the Muslim League National Guards and Muslim Students Federation. He subsequently served as central and provincial president of the PML. Twice during his political career, Fida Mohammad Khan was elected member of the Senate. However, he never contested an assembly election. During General Ziaul Haq's martial law regime, he served as federal housing minister. He remained governor of the NWFP from 1986 to1988. Fida Mohammad was fond of narrating the story of Quaid-i-Azam Mohammad Ali Jinnah's visit to Khyber Agency. Due to opposition by the Congress and its ally, Khudai Khidmatgar movement, Jinnah's trip to Khyber Agency was considered risky. But Fida Mohammad Khan volunteered to drive Jinnah to Landikotal, where his father Tehmas Khan was serving as political Tehsildar.  
[2]
Career Career
Awards and Recognition
Nishan-e-Imtiaz Award by the Government of Pakistan for his services. He received Nishan e Imtiaz award for all his services during his career, he died in 2007 after his long illness in age of 88 and was buried in Peshawar, his hometown. 
[3]
Awards and REcognition
Death of Fida Mohammad
Worker of Pakistan Movement, recipient of Nishan Imtiaz and former NWFP Governor Fida Muhammad Khan died here after protracted illness . He was in his late 80's. The veteran Leaguer was on the bed at his residence on Shami road for quite a long time and had retired from the active politics. He remained Governor NWFP from 1986 to 1988. He was buried in his ancestral graveyard at Sarki Gate in the interior city. His nimaz e janaza was attended among others by former NWFP Governor and PML leader Miangul Aurangzeb, ANP leader Haji Ghulam Ahmed Bilour and
PML (N)
leader Iqbal Zafar Jhagra, high ranking government officials. 
[4]
Death Death