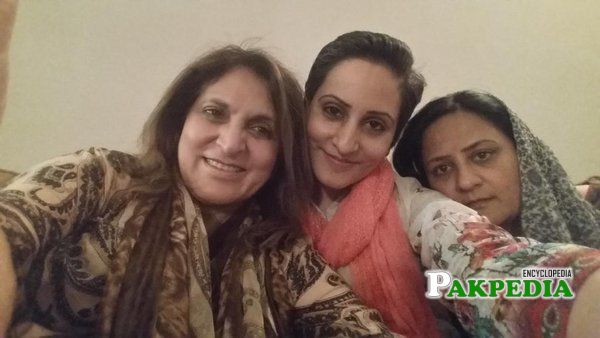 On Twitter
With Imran Khan
Fauzia Kasuri Reception
Infront of Media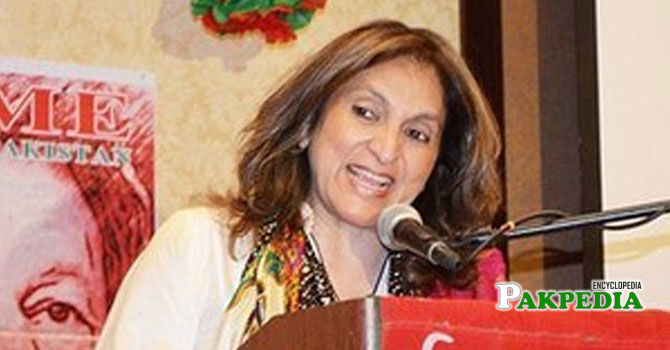 Pakistani Politician
Biography
Fauzia Kasuri is a Pakistani politician and one of the central figures of Pakistan Tehreek-e-Insaf (PTI). She is one of the oldest and most prominent members of the party and remains a close associate of
Imran Khan
.
[1]
Biography
Born and Family
Fauzia Kasuri was born in
Karachi
.Earlier Fauzia father had migrated from East
Punjab
where her six other siblings were born. She is married to Mr. Danial Kasuri and is a resident of Islamabad.
[2]
 Born and  Family 
Education
Bachelor of Arts from Karachi University, St.Joseph's College,Khi
Graduated School at University of North Carolina, NC, USA.
First Part of the MBA program at UNC, NC. 
Currently completing Masters in International Relations, Punjab University.[3]  Education 
Founding Member of Pakistan
Fauzia Kasuri was the founding member of
Pakistan
Tehreek e Insaf and former President of PTI central women's wing.
Left PTI Party
Fauzia Kasuri has left PTI as per her announcement made in a press conference on 5 June 2013 in
Islamabad
.
Press Conference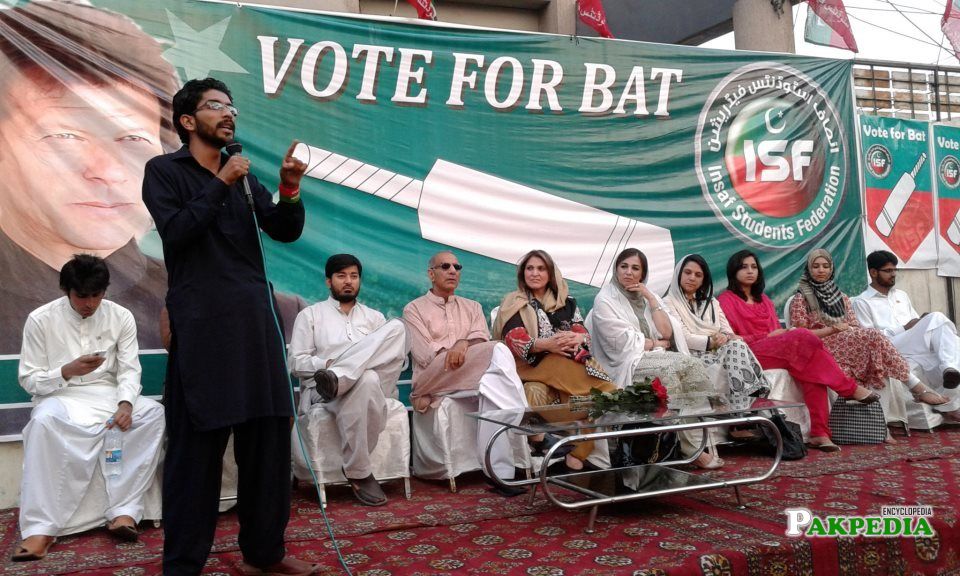 Speaking at a press conference at the National Press Club, she alleged that mafias and lobbies had taken over the party. "This is not the party that used to talk of giving people their rights," she said.Ms Kasuri criticised the top management of the party for being corrupt, biased and filled with nepotism, but she was all praise for the party leader, Imran Khan.
Thoughts About Imran Khan
"Imran Khan gave us hope and courage to work for change. He is a great leader and he has always spoken of righteousness, change for good and eradicating poverty," she said. But now Mr Khan was surrounded by crooked politicians, she added.
Justice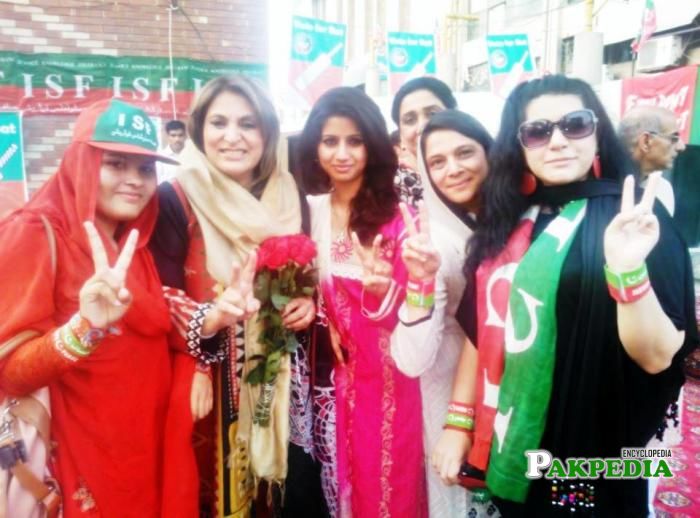 "Tehreek-i-Insaf has not given me insaf (justice). I am not leaving the party, but the PTI has left me." Ms Kasuri had renounced her US citizenship in the hope of becoming a parliamentarian, but she did not get elected on a seat reserved for women.She said former
Sindh
PTI president Naeemul Haq had severe differences with diehard worker and Sindh PTI vice-president Zahra Shahid Hussain and he wanted to remove her form the post, but "I intervened and her removal was not allowed".
[4]
Left PTI Party
Shaukat Khanum Hospital
She has been collecting donations for the
Shaukat Khanum Hospital
for 22 years and she was with the party for almost 18 years.There was no woman in the party at the time.When I moved to Bahrain, I was introduced to Imran Khan by my brother, Chico Jahangir who was his long time friend from London. I held a fundraiser for the hospital at my house in Bahrain and was really impressed by Imran's passion to serve needy Pakistani cancer patients through this medical facility. Since then, I remained involved and helped organize many such events. 
Press Release