Fatima Surayya Bajia Life Cermoney
Fatima Surayya Bajia Nice Image
Fatima Surayya Bajia Signing
Fatima Surayya Bajia with Dr A Q Khan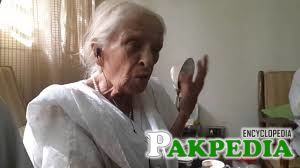 Fatima Surayya Bajia Writer
Fatima Surayya Bajia
Fatima Surayya Bajia
About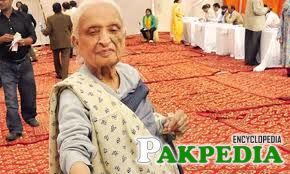 Early Life
Bajia Born on 1 September 1930 in Hyderabad, India, she has never attended a formal school, all her education took place at home, but instead she is ranked an eminent intellectual, reader and writer. One of ten children, her other siblings include: Anwar Maqsood, Zehra Nigah, Zubaida Tariq (cooking expert) and Mrs Kazmi, a famous dress designer. She is a well-known personality in
Pakistan
with relation to the radio, television and stage and an ardent feminist. She wrote her first long play Mehman. 
[2]
Bajia Born on 1 September - 1930 in Hyderabad
In Karachi, when her grandfather and father died, she took up the responsibility of looking after her younger siblings, who all received a good education and some successfully carved out their own identity in separate fields of art and culture.Her brother Anwar Maqsood became a multi-talented artist writing plays for TV and theatre, her sister Zehra Nigah became a renowned poetess while Zubaida Tariq turned into a cooking expert. 
[3]
Anwar Maqsood became - a multi-talented
Career
Bajia first got involved with PTV in 1960s when her flight to Karachi had been delayed and she came to PTV Islamabad station for a visit. Director Agha Nasir hired her and Bajia made her debut in 1966 by acting in one of his plays. She began writing afterwards. Nasir said about her that "During Ziaul Haq's time when the 'dupatta policy' was implemented and women were forced to behave a certain way, Bajia wrote about characters from Baghdad and Granada. This was brilliant because these places were supposedly Islamic societies and no one could say anything about them."He further added that when writing a play, Bajia would literally move with her belongings to the TV station and then become an authority by default. Most of her dramas like Shama, Afshan, Aroosa, Ana, Tasveer had large ensemble casts and portrayed huge families and their problems. She produced great number of Women programmes, especially she is founder of Khwateen key Meilaad.
[4]
comet-filled Fatima Surayya Bajia's - biography
Drama Serials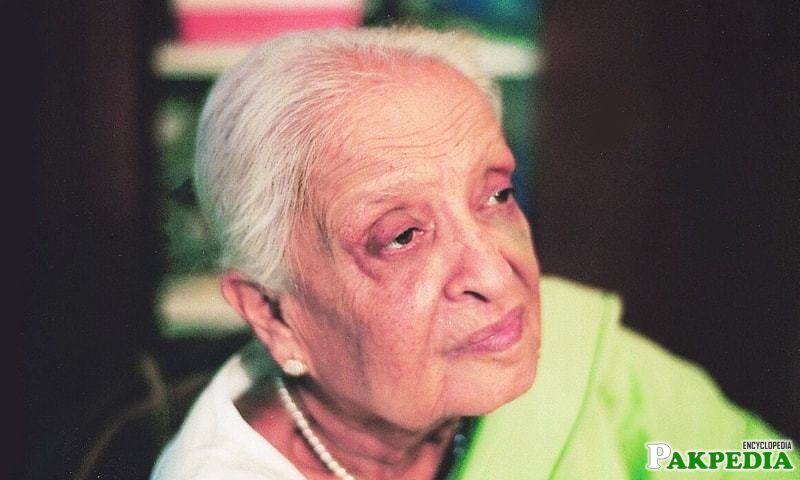 Shama 1974 (adopted from A.R. Khatoon's novel)
Afshaan (adopted from A.R. Khatoon's novel)
Aroosa(adopted from Zubaida Khatoon's novel)
Tasweer (adopted from A.R. Khatoon's novel)
Zeenat (adopted from Mirza Quleech Baig's Sindhi novel)
Ana
Aagahi
Aabgeenay
Babar
Tareekh-o-Tamseel
Ghar aik Nagar
Faraz Aik Karz
Phool Rahi Sarsoon
Tasveer-e-Kainaat
Asaavari
Arzoo
Sassi Punno
Anarkali
Auraq
Jisse Piya Chahe
Awards
Bajia won numerous awards, including the Pride of Performance Award in 1996 for her services to the performing arts in Pakistan. It is one of the highest civil awards conferred by the Pakistan Government and abroad including Japan's highest civil award in recognition of her works. She also remained Advisor to the Chief Minister of Sindh province in Pakistan. Most recently she appeared in The Big Show on CNBC alongside another legendary writer Haseena Moin. In 2012, she was awarded Hilal-i-Imtiaz by President of Pakistan.
[5]
She is a well-known- personality in Pakistan