Fatima Jinnah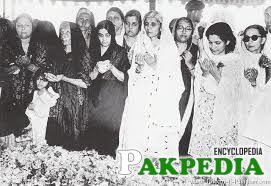 Mohtarma Fatima Jinnah and other ladies offering fateha at his last resting place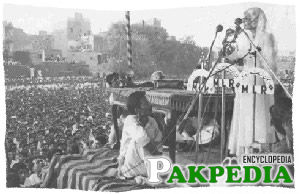 She accompanied the Quaid-e-Azam to the first Round Table Conference in London in 1930 and returned in 1935 after an extended tour of Europe. She took a very active part in the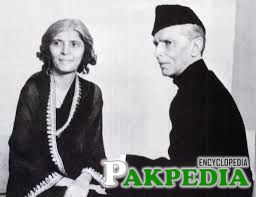 Fatima Jinnah with her brother
Dina Jinnah with Quaid and Fatima Jinnah.
Profile
Early Life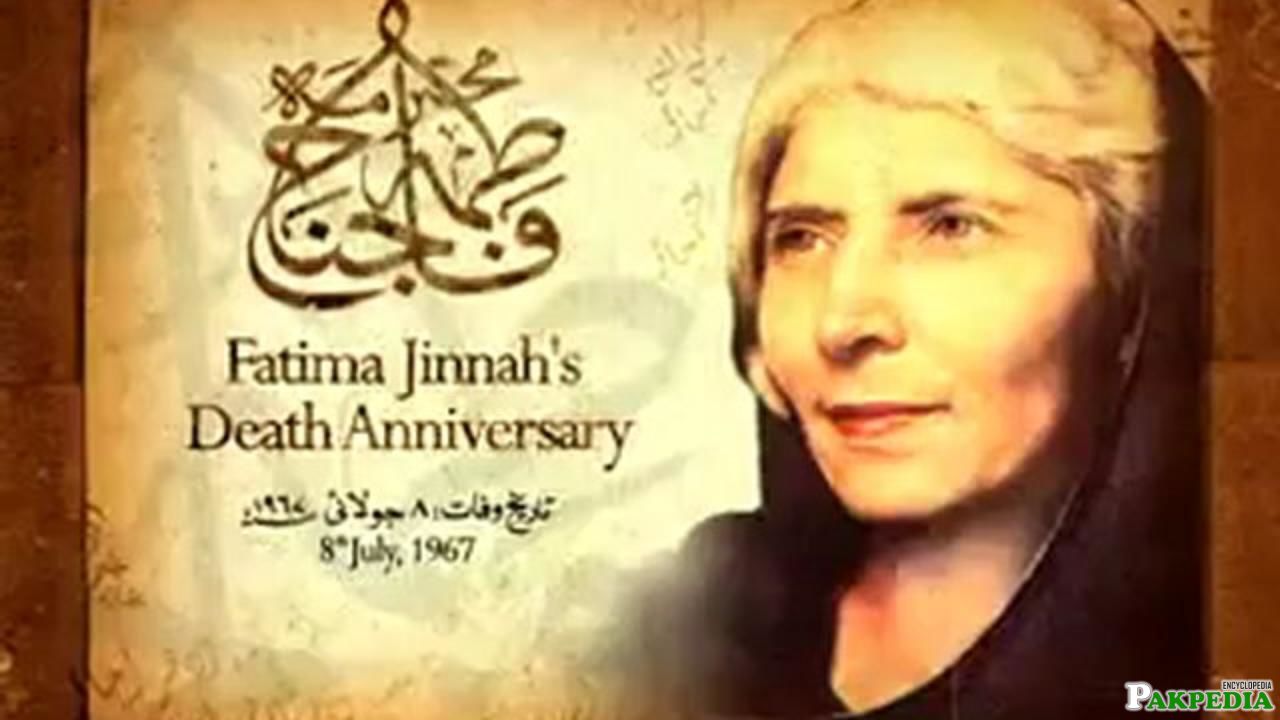 Fatima Jinnah was the youngest of eight brothers and sisters born to Jinnah's father Poonja Jinnah, a comfortable merchant of
Karachi
. In appearance Fatima Fatima resembled Mohammad Ali Jinnah, her eldest brother. In 1902, she was sent to the Bandara convent where she remained in the hostels as her parents had died. In 1919, she enrolled in Dr. Ahmed's Dental College at Calcutta. On graduating in 1923, she opened her own dental clinic in Bombay. By his support for his sister, Jinnah made a point that he was not averse to the idea of girls getting higher education. He always wanted women to participate in political rallies. Fatima was always at her brother's side on all public occasions. She made speeches at various girls schools and colleges, and also at the women's rallies. No wonder she came to be known as Khatoon-i-Pakistan. He trusted her implicitly and she had full faith in him. Once Jinnah told his naval ADC Ahsan, "nobody had faith in me; everyone thought I was mad except Miss Jinnah". After Jinnah's death, she came to be called Madar-i-Millat.
Later Life with Mohammed Ali Jinnah
A graceful lady, dignified, personification of eastern simplicity, confident with a countenance of keen comprehension of men and matters, personified Fatima Jinnah. Born in a well off business family, she developed attributes of greatness like her brother Mohammad Ali Jinnah who took charge of young Fatima.30 Professionally a dentist at a time when Muslim women were all clad in pardah, she learned to stand on her own feet. She developed feelings of sympathy for others and tried to ameliorate their problems. When her sister-in-law Ratti Jinnah died in 1929, she readily wound up her clinic and came to live with her brother and stayed at his side until his death in 1948.
[1]
Later Life with Mohammed Ali Jinnah
Political life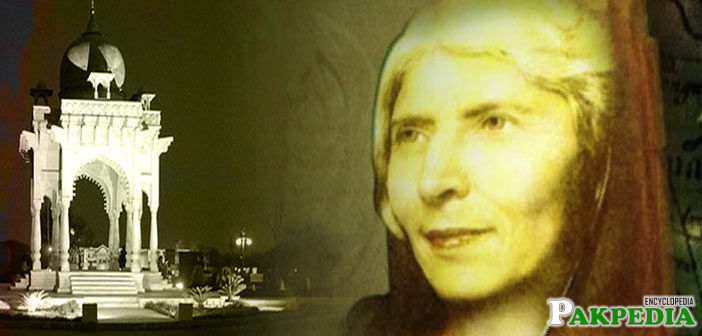 She accompanied her brother to every public appearance that he made.During the transfer of power in 1947, Jinnah formed the Women's Relief Committee, which later formed the nucleus for the All
Pakistan
Women's Association (APWA) founded by Rana Liaquat Ali Khan. She also played a significant role in the settlement of Muhajirs in the new state of Pakistan. In the 1960s, she returned to the forefront of political life when she ran for the presidency of Pakistan as a candidate for the Combined Opposition Party of Pakistan (COPP). She described her opponent,
Ayub Khan
, as a dictator. In her early rallies, nearly 250,000 people thronged to see her in Dhaka, and a million lined the 293-mile route from there to Chittagong. Her train, called the Freedom Special, was 22 hours late because men at each station pulled the emergency cord, and begged her to speak. The crowds hailed her as Madr-e-Millat, (Mother of the Nation).
[2]
Political life  wikipedia.com 
In her speeches, she argued that by coming to terms with India on the Indus Water dispute, Ayub had surrendered control of the rivers to India. She narrowly lost the election, winning a majority in some provinces. The election did not involve direct democracy of the population, and some journalists and historians believe that if it had been a direct election she could have won.
[3]
Fatima jinnah  wikipedia.com 
1965 Elections
In the course of preparations for the elections there were two main political rivals, the ruling
Muslim League
and a bloc of opposition parties. The struggle between these two camps reached its climax when the meetings of the candidates met with representatives of the basic democracies who formed the electoral college for the election of the president in accordance with the 1962 constitution. Fatima Jinnah had generally kept herself aloof from politics and the affairs of the state. Ayub Khan, on the other hand, was the sitting president and enjoyed the support of the armed forces, the bureaucracy and the Basic Democrats. On top of this the opposition parties were divided with no attractive programme.From the 1960s there had been a growing linkage between the army and state ideology. Fatima Jinnah stood no chance.  
[4]
In the course of preparations for the elections
Muhammad Ali Jinnahs companion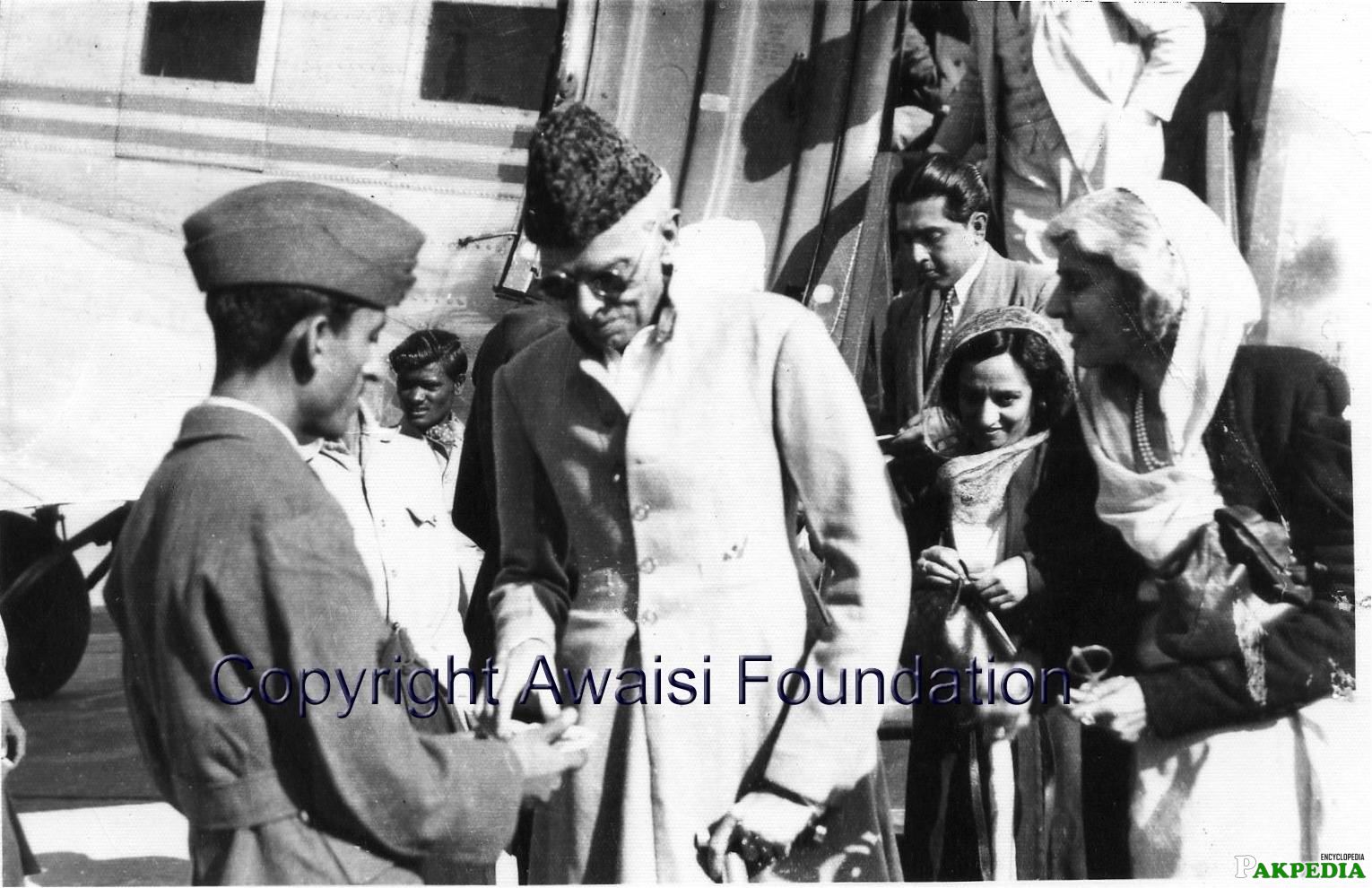 She lived with her brother until 1918, when he married Rattanbai Petit. Upon Rattanbai's death in February 1929, she closed her clinic, moved into her brother Muhammad Ali Jinnah's bungalow, and took charge of his house. This began the lifelong companionship that lasted until her brother's death on 11 September 1948. Paying tribute to his sister, Muhammad Ali Jinnah once said, "My sister was like a bright ray of light and hope whenever I came back home and met her. Anxieties would have been much greater and my health much worse, but for the restraint imposed by her".
[5]
Jinnah creator of Pakistan books.google.com
CareerStatistics
In 1923, she graduated from university and opened a dental clinic in Bombay.
In 1929, Jinnah closed her dental clinic to take care of her brother full-time. She was prompted to do this after his wife's demise.
In 1930, when her brother Muhammed Ali moved to London, she followed. She stayed there four years and perfected her English.
In 1940, she attended a session of the 'Muslim League' in Lahore. A year later, she founded the 'All India Muslim Women Students Federation' in Delhi.
In 1947, when India became independent from Britain, Fatima became much more politically active. She formed the 'Women's Relief Committee'.
At the same time, her brother and guardian, Muhammed Ali Jinnah founded the nation of Pakistan. She attended most of his public rallies and speeches.
In 1948, she toured refugee camps in Kashmir. Afterwards, she pushed her brother to accept more immigrants into the country.
After her brother's death on September 11, 1948, she continued her work with charitable organizations.
In 1949, she organized a festival as part of world health day. She did this to promote better prenatal and newborn health in her country.
In 1955, Jinnah helped organize a committee to help victims of a flood in East Pakistan. Two years later, he helped raise funds to build a number of hospitals and clinic to treat victims of tuberculosis.
In 1960, she was elected as a member of parliament. Fatima ran as an independent candidate. She held the position for seven years.
In 1962, the constitution was amended. Democratic elections for president were scheduled for three years hence.
In 1965, Jinnah ran for President of Pakistan. She was the candidate for a group of opposition parties. She narrowly lost the election to Ayub Khan. Because the voting tallies for Jinnah and Khan had been so close, Jinnah's campaign called for a recount of the votes. Khan ultimately remained president.
In 1967, Jinnah gave a historical speech to the nation. She warned that 'cowards die many deaths, the valiant never taste death but once', a sharp jab at the ruling president.
On July 9, 1967, Jinnah died after a brief illness.
Personality Legacy
Miss Jinnah accompanied Jinnah every where. When seriously ill on 12 August 1948, she ordered the move to Karachi be kept a secret. She did not want any one to see him lying helpless on the stretcher. Professor Mahmud Brelvi in interview with Hector Bolitho recalled that she would never allow her brother to enjoy himself  . Near N.W.F.P when they saw that Miss Jinnah was unveiled they turned their backs . Miss Jinnah bickered constantly. She disliked Begum Liaquat Ali Khan, the roots were petty matters said here and there. She was an old fascist  . She was beastly to Jinnah . Jinnah praised her once in her presence in Amir of Bahawalpur's place. Miss Jinnah kept her brother's house hold and looked after women's wing in Muslim League. She managed all things  . Colonel Knowles liked Jinnah and Fatima Jinnah.
Dina Jinnah
said about Miss Jinnah that she was not very intelligent and was simple, and she hated all politicians. None of the servants liked her or her proud ways. Nurse Dunham described the terrible events after Jinnah's death. Miss Jinnah was furious. When the priests came to read the Koran over Jinnah, Miss Jinnah would not allow them into the room where he lay and insisted they read on the veranda outside.
[6]
Miss Jinnah accompanied Jinnah
Death of Fatima Ali Jinnah
On 11 July 1967, in early hours she was discovered dead. Doctors pronounced the reason as heart failure due to old age. Many newspapers published this report. Others like M. A. H. Ispahani said her death was a result of natural causes. Matlub-ul-Hassan Syed, Quaid's personal secretary for many years, stated that she was at Mir Laik Ali Khan's dinner when she complained of low blood pressure due to which she was discovered dead in the morning.But according to Mir Laik Ali Khan himself she left his house in good spirits. Khursheed declared that her neck had wrinkles but it was wrong to presume that the cause of her death was strangulation.
[7]
On 11 July 1967, in early hours
Madar-i-Millats Message to the Nation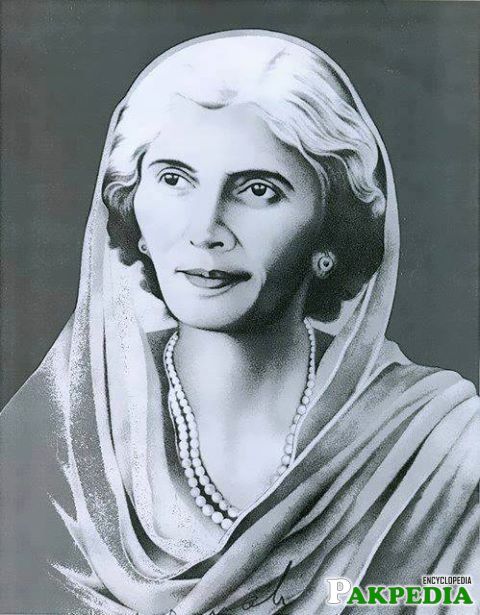 Message on Eid-ul-Azha 1967
"The immediate task before you is to face the problem and bring the country back on the right path with the bugles of Quaid-i-Azam's message. March forward under the banner of star and the crescent with unity in your ranks, faith in your mission and discipline. Fulfill your mission and a great sublime future awaits your enthusiasm and action. Remember: 'cowards die many times before death; the valiant never taste death but once.' This is the only course of action which suits any self-respecting people and certainly the Muslim Nation."
[8]
Message on Eid-ul-Azha, 1967
Message on Eid-ul-Azha 1965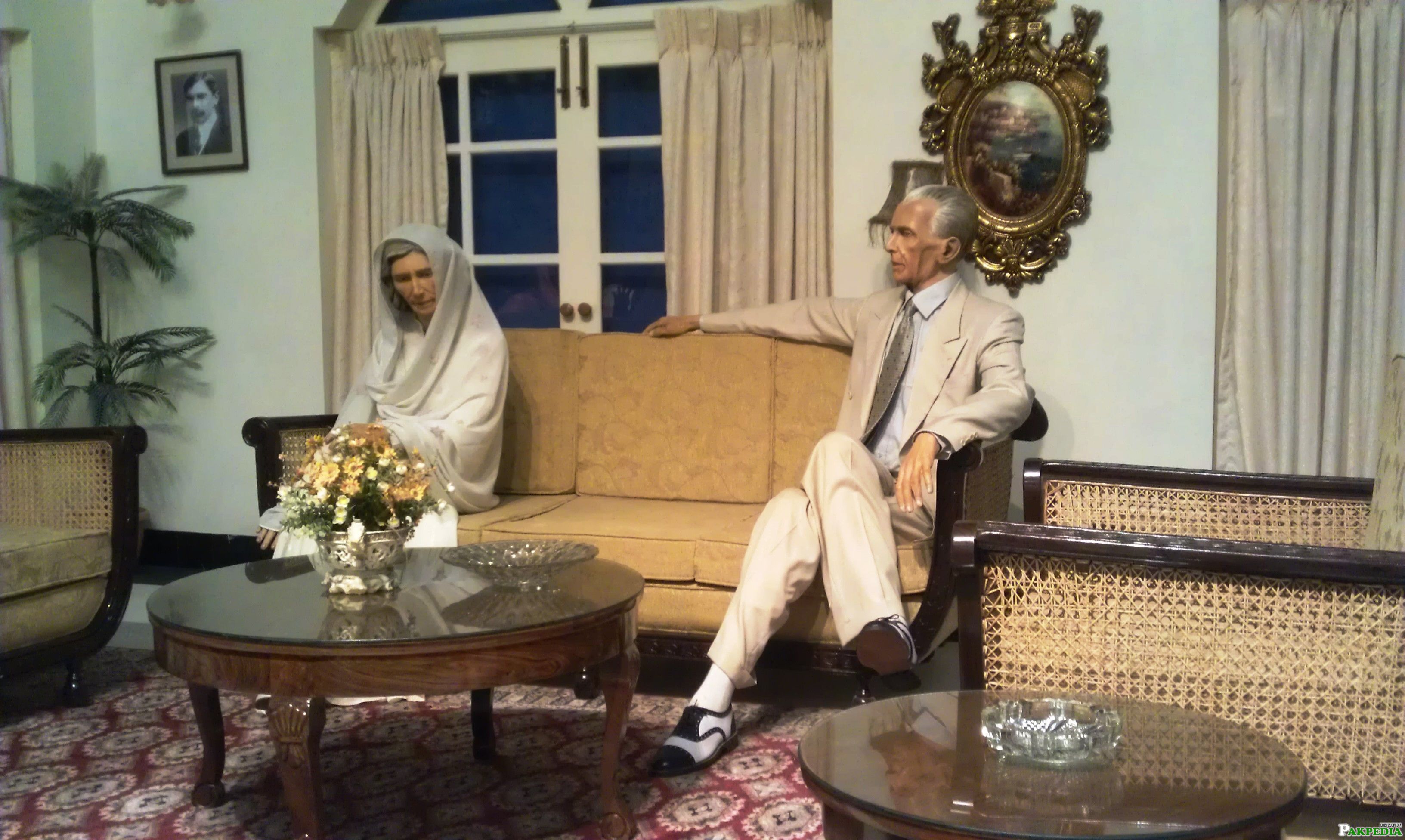 "Let us sink all our differences and stand united together under the same banner under which we truly achieved Pakistan and let us demonstrate once again that we can, united, face all dangers in the cause of glory of Pakistan, the glory that the Quaid-i-Azam envisaged for Pakistan."
[9]
Message on Eid-ul-Azha, 1965