Faryal makhdom in bridal dress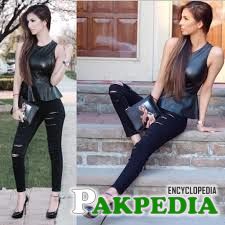 clik from a photoshoot
With hubby and mother in law
Stunning model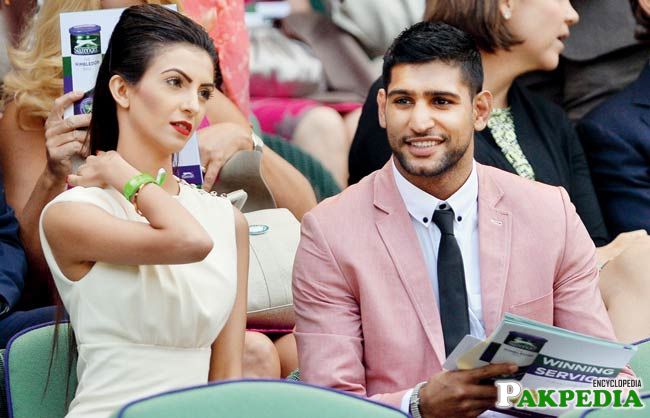 With hubby Amir khan
Biography
Faryal Makhdoom was born in Brooklyn and has a Pakistani upbringing. Faryal experienced childhood in New York, and now is joyfully settled in the United Kingdom. She is extremely glad for speaking to her Pakistani legacy as is regularly reflected in her aesthetic. She was graduated from Rutgers University School of Arts & Sciences in political science and journalism. She is an internet personality and a model in US. Her father, Shaukat Makhdoom and mother, Zia Makhdoom have a Pakistani family background.  
[1]
Education
Marriage life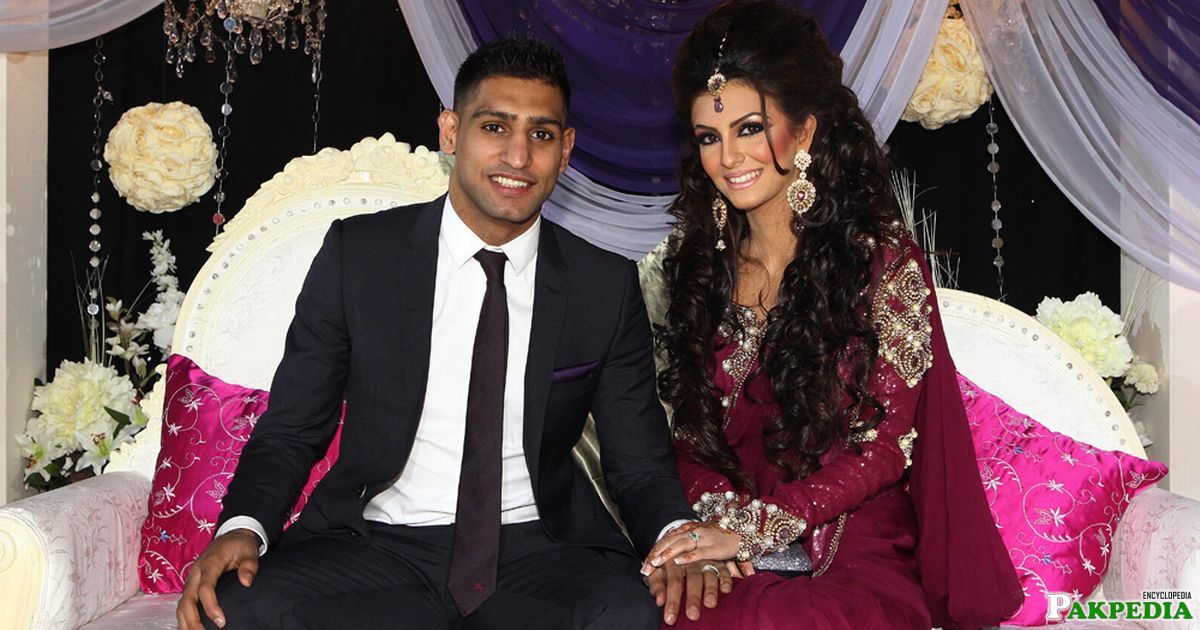 Faryal met the boxer Amir through a friend while she was studying at Rutgers University, in New Jersey. The romantic pair additionally uncovered their marriage arranges while visiting Faryal's home city. Amir spent £100,000 on a ring with three diamonds, whereas Faryal presented him one that is platinum encrusted with jewels. Faryal's dad, Shaukat, and mum Zia gave the couple a BMW 750Li as a present when they declared they were getting ready for marriage.  
Wedding
They both got engaged on January 29, 2012. A thousand loved ones were in participation, including boxer Ricky Hatton. The couple at long last wedded on 31 May 2013 at the Waldorf Astoria in New York City. The two of them then flew back to Khan's main residence of Bolton where another festivity, a conventional Walima, occurred in Manchester, which included 4,000 visitors. On 23rd May, 2014, they were blessed with a baby girl and named her Lamaisha Khan.  
[2]
wedding
Professional life
She is tall, gorgeous and her eyes and lips are completely key of her attention-grabbing looks. She has turned into a style symbol for Desi young ladies worldwide, she has a YouTube way of life channel where she demonstrates to her fans generally accepted methods to put on cosmetics and pick outfits. In the wake of working with a plenty of brands, she is diverting her energy for excellence, wellness, and form with the world through her YouTube channel and site. Faryal's YouTube channel is about everything that makes up design and excellence. The essential reason she is doing this to offer tips to young ladies who need to know how to apply it. A typical regular look takes her around 15 minutes to assemble. Faryal's strike into the pattern and flexible lipstick taste combined with her regular celebrity style puts her on the top of the list of divas to take after.  
[3]
professional
FM Cosmetics
Created by Faryal Makhdoom, and inspired by years of experimenting with makeup, Faryal Cosmetics has something to suit every woman on any occasion - for the laid back lady who likes the no-makeup makeup look to grab coffee (because you never know who you'll meet), or the woman in a show-stopping couture gown—best of all, the shades are designed to suit universal skin tones. 
Faryal undergoes a surgery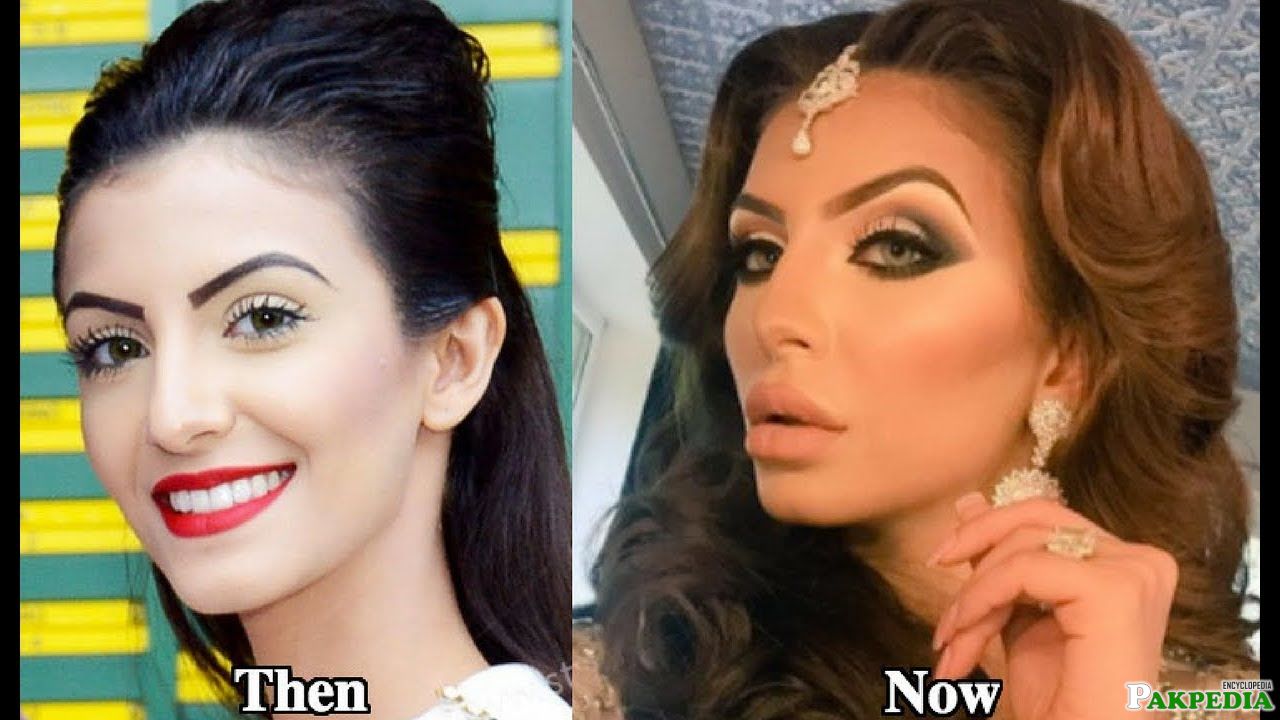 When asked about whether she have surgery or not? She told that "Because of lack of sleep, genes, dehydration, I get bags under my eyes and I wanted to get them lightened. So I went to my doctor, Kim Kardashian's doctor. I like high cheekbones. I've never had plastic surgery. Fillers and plastic surgery are two different things and I want people to understand that," she insists. These before and after pictures of Faryal, clearly tells that she had plastic surgery. She went under the knife for fuller lips and cheeks.  
[4]
surgery
Faryals likes and dislikes
Faryal Makhdoom speaks Hindi,
Urdu
and Punjabi well, which made her aspire to act a role in Bollywood, being a model, made her an expert in Indian, American and Pakistani fashion. Her favourite Bollywood actor is  Ranveer Singh who she loves a lot, describing him an amazing actor that she hadn't seen much of him before and she had fallen in love with him. She likes how Priyanka Chopra is doing in Hollywood now,Deepika and Aishwarya Rai. Faryal always talks about her love for India and Pakistan and her rejection of the negative relations between both countries and that there should not be disputes between two peoples with the same language,  skin color, customs and traditions, Makhdoom expressed her passion to visit tourist places in India, see Taj Mahal and her hope to visit
Pakistan
but she doesn't go there frequently because of instability there. Faryal Makhdoom hadn't been interested in sports before marriage, but after it, she started to follow Amir's matches and watching cricket matches between Pakistan and India, she wishes to watch a match of boxing between Amir Khan and Vijender Singh, she thinks it would be a great fight.  
[5]
likes
Faryal issues with in-laws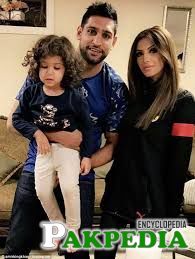 The couple has been facing many problems during the first three years of their marriage because of the Amir Khan's parents objection to Faryal's life style that she doesn't wear the hijab and her clothes that don't comply with Islamic instructions, Faryal said  that she is a modern woman in 2017 who wants to travel to every place in the world freely and without restrictions, Amir's parents may have wanted him to marry a pious Muslim Pakistani girl according to Faryal, she said they had beated her, treated her badly and cut her from family photos, The parents said that they had treated her as their daughter,  This quarrel caused great anger of Amir Khan, who described that by "childish acts". He also threatened the parties that if they hadn't been stopped this quarrel they would lose him as a son and a husband, this made Amir Makhdoom's wife apologize for what she said and Faryal Makdoom explained her accusations that she had been angry. But the problems between Faryal and Amir's parents did not stop till the month of november 2017, Faryal asked her husband to choose between her and his parents. but luckily on November 2017 everything sorted out well and now the couple is living a happy life.   
[6]
issues