Faran Tahir born on February 16, 1964
Faran Tahir is a great actor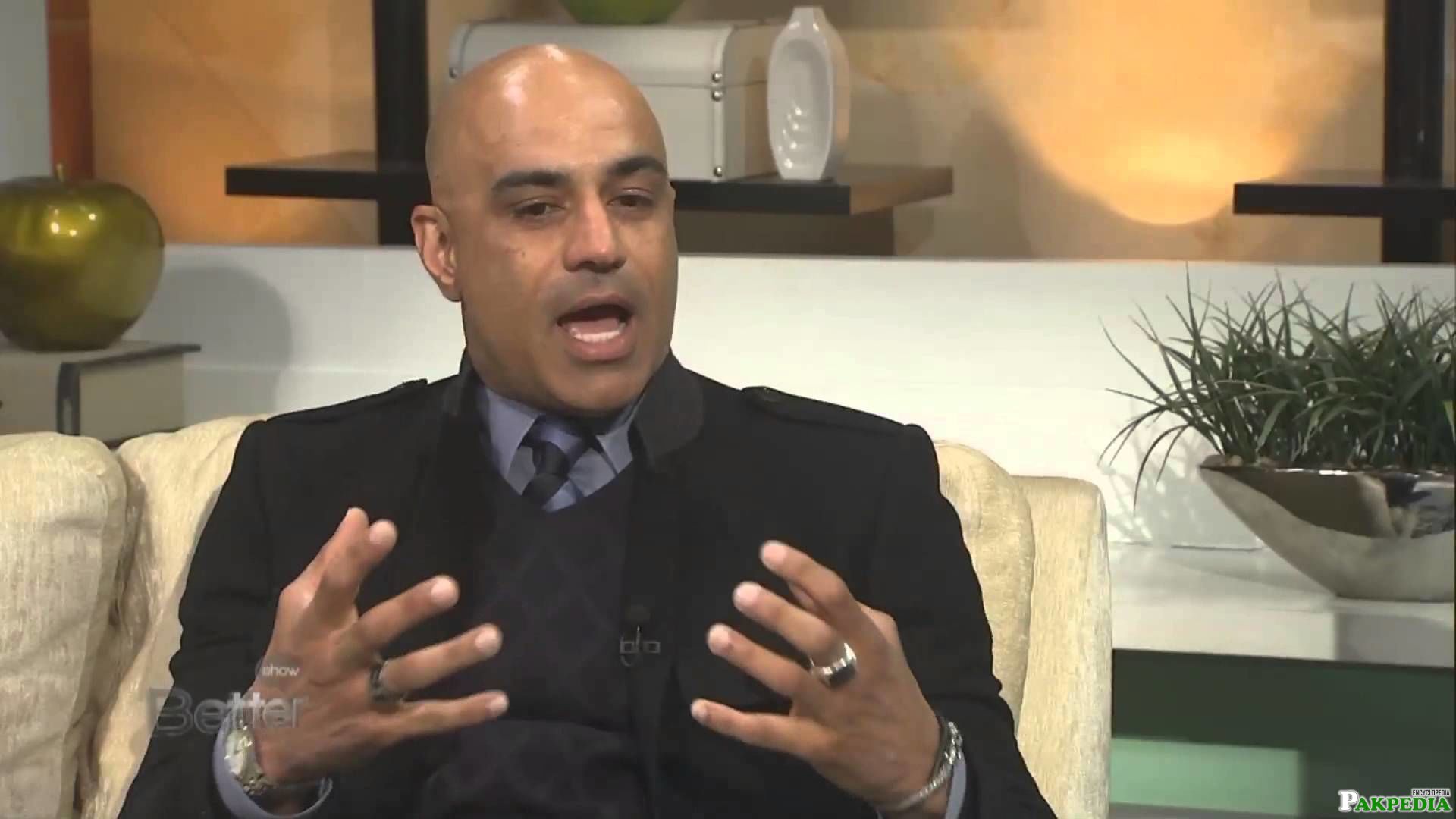 Faran Tahir in TV show
Faran Tahir done so many roles
Faran Tahir in a awards function
Faran Tahir started off in theatre
About
Mini Bio
Faran Haroon Tahir was born in Los Angeles, California while his parents were studying acting and directing at UCLA Theatre Department. He comes from a theatre family well-known in
Pakistan
and India. Both his parents are actors, directors and writers in Pakistan. Faran moved back to Los Angeles, California in 1980, when he was 17 years old. He received his Bachelor's degree from the University of California, Berkeley and his graduate degree from the Institute for Advanced Theatre Training at Harvard University. He has been nominated and has won many awards for his work in theatre and film.
[2]
Faran Haroon Tahir was born in Los Angeles, California
Early Career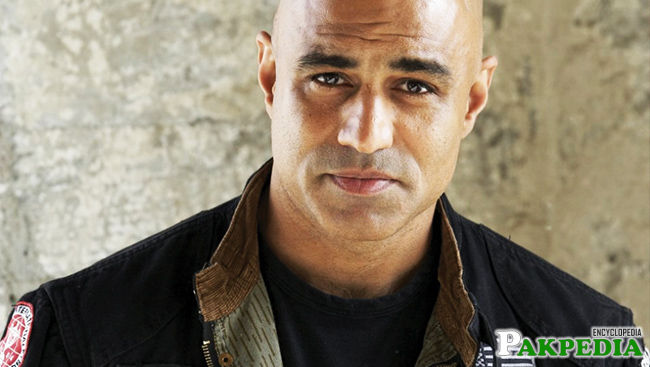 He started off in theatre and then moved on to film and television therefore I would not call one specific moment as the turning point. It has been a gradual expansion into different mediums and he have appreciated every step of my journey because it gave me the chance to learn a lot.It was probably after one of his first stage plays. To this day, it is a humbling feeling. Espe-cially for someone to take time out of their day to say a kind word.It's funny but when you are working together all that does not matter. Everyone is so focused on trying to give all they have to the project. Of course he feel blessed to be a part of the Hol-lywood fraternity and his experience has been a positive one. Everyone he have met and worked with in Hollywood has been talented and he have found good in all.
[3]
He started off in theatre and then moved on to film
Hollywood Career
He made his film debut playing Nathoo in the Disney's 1994 live-action version of Rudyard Kipling's The Jungle Book. He has since appeared in such films as Picture Perfect (1997), Anywhere But Here (1999) and Charlie Wilson's War (2007). He also played the male lead in the 1999 independent film ABCD. In 2008, Tahir played the role of the villain Raza in the Marvel Comics-based Iron Man. He played Starfleet Captain Richard Robau in the 2009 film Star Trek. In 2013, Tahir played President Patel in the science-fiction film Elysium. 
[4]
He made his film debut playing Nathoo in the Disney's
Television Career
Tahir has guest starred on many television series, including Alias, The Practice, Family Law, The Agency, NYPD Blue, Lost, 7th Heaven, The West Wing, Walker, Texas Ranger, The D.A., 24, Monk, Justice, Cold Case, Chuck, Hawaii Five-0 and Warehouse 13. He also co-starred with Robert Beltran and Chase Masterson in the 2005 Sci-Fi Channel original movie Manticore. He also starred in the medical drama series Grey's Anatomy as Isaac and appeared on the CW series Supernatural as the Egyptian god Osiris in the seventh season's episode "Defending Your Life". Tahir starred in the ghost horror film Jinn. The role of Frank, Cliff Barnes' right-hand man in the reboot of Dallas. In 2015 Tahir appeared in a recurring role as the Commander on Supergirl.
[5]
Tahir has guest starred on many television series
Interesting Facts
In the late 1800s, his maternal great-grandparents published the first Pakistani magazine for women.
Parents are actor-writer-directors.
Originally considered majoring in business and economics in college, but switched to theater.
For his Iron Man screen test, director Jon Favreau had him and costar Robert Downey Jr. do the same scene 10 different ways.
Played the villainous Raza, who kidnapped and tortured the lead character, in Iron Man (2008). Upon reading the screenplay, he convinced the filmmakers to make the bad guys mercenaries instead of the originally scripted Muslim terrorists.
Son, Javan, had a small role in Iron Man.
Filmography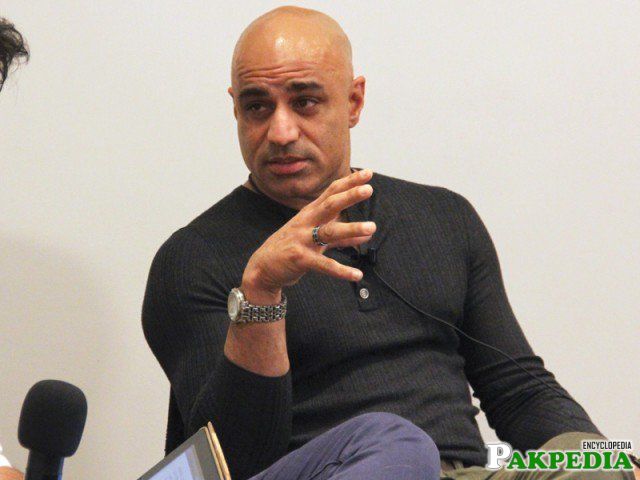 |  Years |  Films | Role  |
| --- | --- | --- |
|  1994 |  The Jungle Book |  Nathoo |
|  1997 |  Picture Perfect |  Sajit |
|  1998 |  ABCD |  Raj |
|  2005 |  Manticore |  Umari |
|  2008 |  Iron Man |  Raza |
|  2009 |  Star Trek |  Captain Robau |
|  2010 |  Ashes |  Kartik |
|  2014 |  Jinn |  Ali |
|  2015 |  Flight World War II |  William Strong |
|  2016 |  Honeyglue |  Doctor Konig |
Television
| Years  | Title  | Role   |
| --- | --- | --- |
|  1989 |  Midnight Caller |  Desk Clerk |
|  1993 |  Law & Order |  Mr. Khan |
|  1994 |  New York Undercover |  Dr. Venegas |
|  1995 |  New York News |  Neilson |
|  1997 |  Party of Five |  Radiologist |
|  1999 |  The Pretender |  Anesthesiologist |
|  2000 |  The Practice |  Dr. Michael Shields |
|  2016 |  American Crime |  Rhys Bashir |
|  2016-17 | Once Upon a Time |  Captain Nemo |
|  2017–Present |  Prison Break: Resurrection |  Jamil |
|  2017–Present |  12 Monkeys |   |
|  2015 |  The Blacklist |  Mallick |
Video Games
|  Years  |  Title  |  Role |  Notes |
| --- | --- | --- | --- |
|  2015 |  Call of Duty: Black Ops III |  General Abasi Hakim |  Face and Motion Capture |