Faiza Saqlain Biography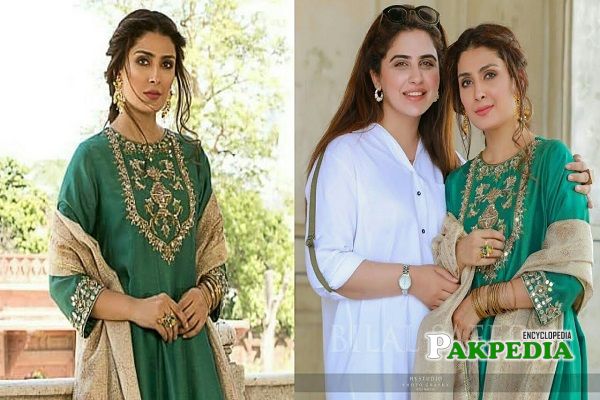 Faiza Saqlain with Ayeza Khan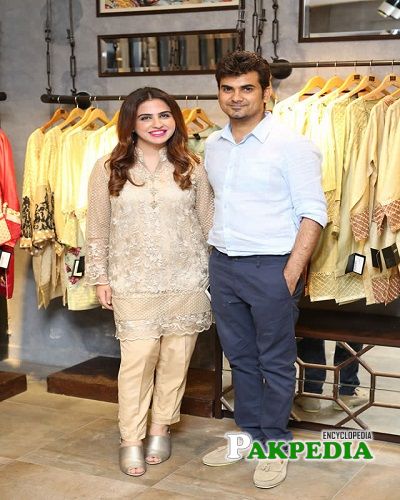 Faiza Saqlain with her husband Haider Saqlain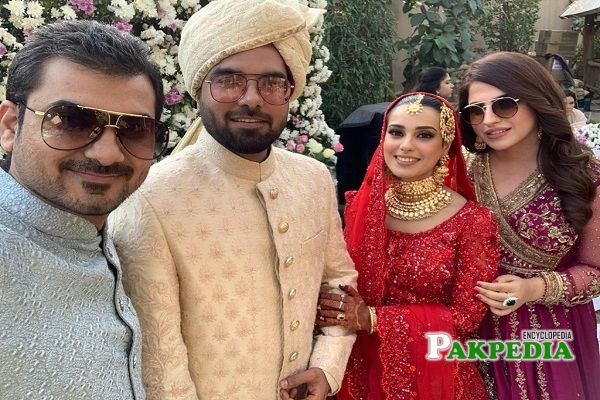 Faiza and Haider at iqra yasir's wedding
Faiza Saqlain Biography
Faiza is a talented and accomplished Pakistani dress designer who started her career by launching her outlet along with her husband instead of working under a brand. Today Faiza is considered one of the most loved and acknowledged Pakistani designers who always bring uniqueness in her work and never fails to impress everyone. The way Faiza struggled to establish herself and her business are worth appreciating and worth applauding. Her hard work, consistency, and creativity have made her a star.
Faiza date of birth
She was born on 5th January 1990 in Karachi. Currently, she is living in Lahore with her family.
Education of Faiza
She holds a degree of bachelor in fashion designing that she attained from the Pakistan Institute of Fashion Design. She moved to Lahore to complete her education. Soon after completing her education, she didn't wait for a moment and stepped into a professional career.
Faiza Saqlain Family
Faiza got married at a very young age to a designer Saqlain Haider. After her marriage, she completed her education and launched her outlet with her husband. Today she has achieved heights of success with the support of her husband. They are blessed with a son and one daughter.
Career
Faiza started her career soon after completing her graduation. Instead of working under a leading brand or boutique, she launched her own outlet, along with her husband, Saqlain Haider. She started getting recognized when she showcased at the PFDC L'Oreal Bridal Week. She worked day and night and outgrew her outlet 'Faiza Saqlain.' Due to zero experience, she had to face various ups and downs in her career, yet everything is well that ends well. She inspires millions of people with her unique and creative designs. 
She showcases her collection in various fashion events, including BCW, where numerous actresses become showstopper, including Ayeza Khan and Maya Ali. Faiza is considered one of the leading designers who has garnered massive popularity in all these years. Her shop is situated at Madison Square Mall, Lahore, 54000.
Social Media Handles
Her social media accounts incorporate