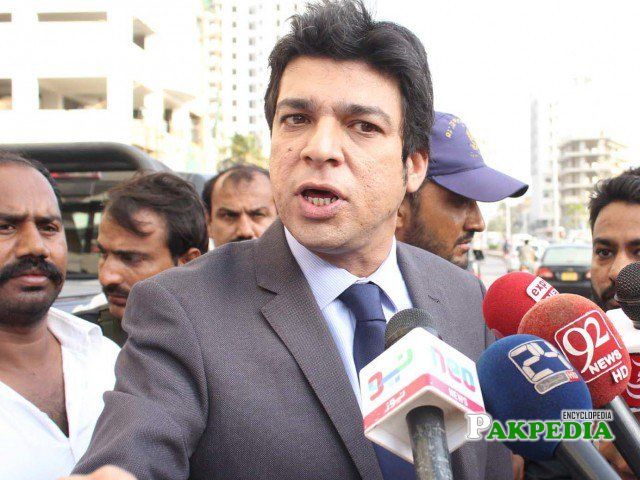 While talking to media about his plans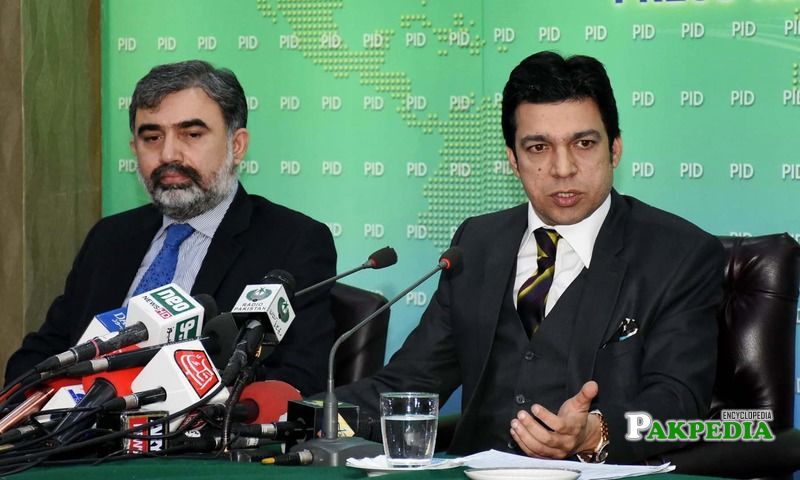 While addresing a press conference in Islamabad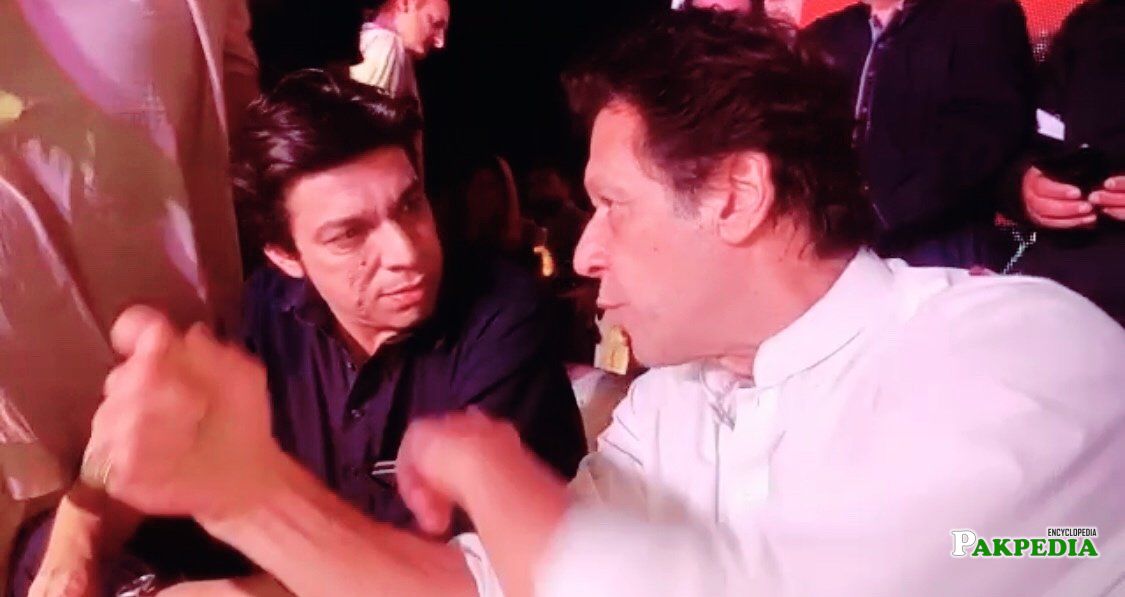 With Imran khan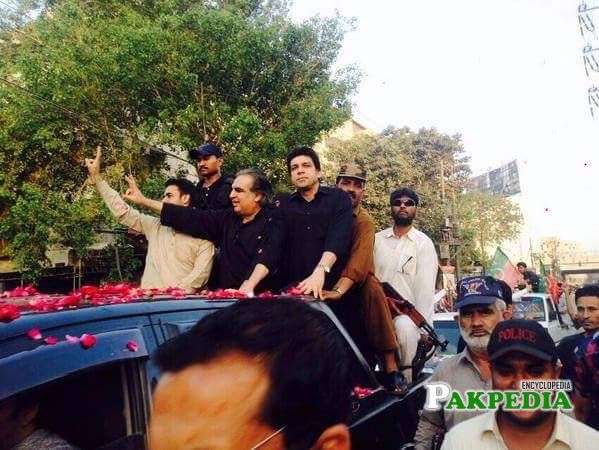 Faisal Vawda gave defeat to Shehbaz in General elections
Biography
Faisal Vawda belongs to a very sophisticated, Educated and liberal family who spent his childhood with discipline and regulation. He is the only son of his parents and elder brother of his only sister. He is fond of cars, cooking and legal guns. He is married to his family friend and has children who are settled in abroad.
Career
Faisal Vawda is the Managing director of Vawda groups and is taking it to the heights of success with each passing day. In 2007 he was charged with many cases amid PPP's government which he cleared till 2009 and that was the time when he actually thought to come into the politics. In 2010 he joined hands with Pakistan Tehreek-e-Insaf's Leader Imran Khan and determined to do something for the betterment of the country. He has been a member of the National Assembly of Pakistan since August 2018. In 2018 a petition was also filed for his disqualification for not disclosing his foreign properties.
General Elections 2018
Faisal Vawda contested the General Elections 2018 for the very first time from the Constituency NA-249 (Karachi West-II) against former CM of Punjab Shahbaz Sharif. He received 35344 votes and gave defeat to Shahbaz Sharif in his very first Elections. On 5th October 2018, he was drafted into the government bureau of Prime Minister Imran Khan and was selected as Federal Minister for Water Resources.
Arrived At Chinese Consulate with Gun
Faisal Vawda recently gets trolled by the social media users and journalists when he arrived at the Chinese consulate with a gun in his hand soon after the attack of terrorist today on 23rd November 2018. In order to respond to the critics, he tweeted on his social media account "I was informed as I was in the vicinity and I further informed the concerned agencies. As a Pakistani, I didn't shy away. It's my right to use my licensed weapons for self-defense. At least I'm not a coward like many hiding behind keyboards and ****," 
Journalists boycott Faisal Vawda Conference
All the Journalists have boycotted the press conference of PTI's leader Faisal Vawda due to his rage nature. In his today's press conference he was asked about the Mohmand dam's bid won by the industrialist Abdul Razaq. The journalist asked "PTI criticized the LNG deal on the reason that it was awarded on a single bid but now the current government gave the Mohmand Dam contract on the same basis," "how can you confidently say that the process is legitimate?" Faisal Vawda replied in anger that  "I am not responsible for anything which occurred before my birth. If you find controversy or aspires to make one, then it is all your choice. He further added that "I am only answering the question because you are my elder. If this was someone else, I would not have even spoken on it and also put aside the mic."