Syed Faisal Raza Abidi is a Pakistani Politician, businessman and a spokesman who made himself in hot water for using inappropriate language in an interview for Chief Justice Saqib Nisar. He has been indicted for insulting and threating CJP.
| Title | Description |
| --- | --- |
| Personal | |
| Name: | Faisal Raza Abidi |
| Full Name: | Syed Faisal Raza Abidi |
| In Urdu: | فیصل رضاعابدی |
| Nationality: | Pakistani |
| Residence: | Islamabad, Karachi |
| Education: | B.A and BBA |
| Religion: | Islam |
| Profession: | Politician |
| Born | |
| Date: | 1971 |
| Place: | Karachi, Pakistan |
| Family | |
| Ethnicity: | Syed |
| Spouse: | Syeda Nida Abidi |
| Children: | Syeda Fatima Zehra Abid |
| Career | |
| Political Party: | Pakistan Peoples Party |
| Serve As: | Senator |
| In Office | |
| Role: | Senator |
| Dates: | March 2009-April 16 2004 |
| Prime Minister: | Yousaf Raza Gillani, Raja Pervaiz Ashraf |
| President: | Asif Ali Zardari |
| Political Party: | Pakistan Peoples Party |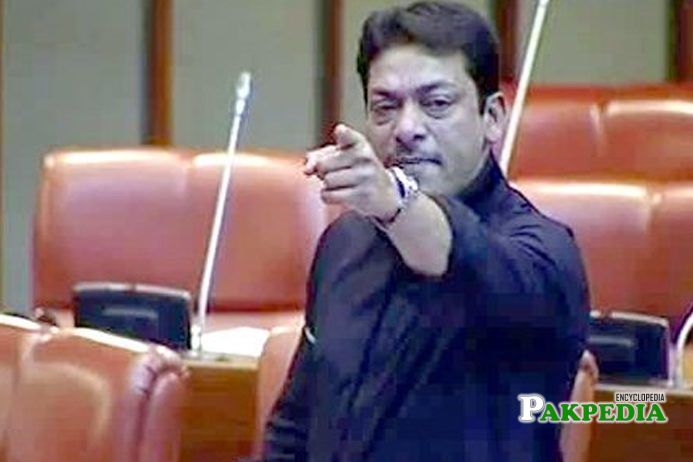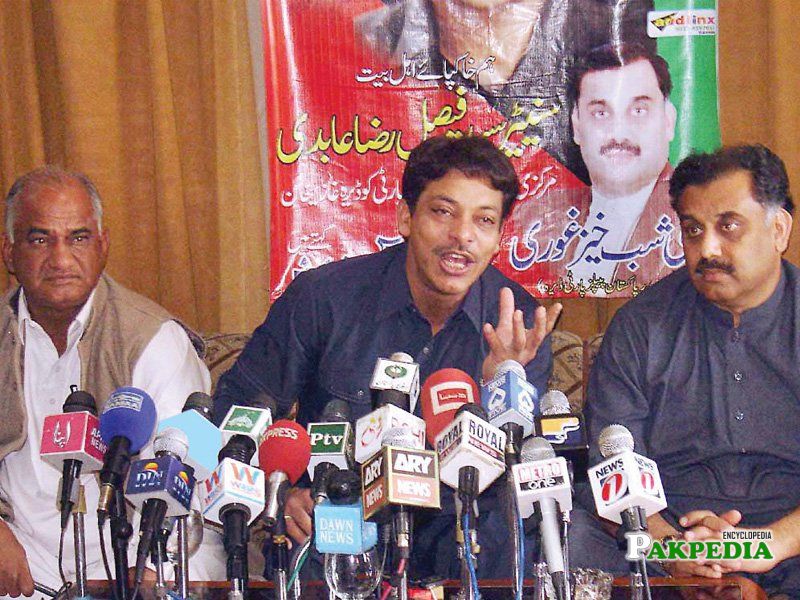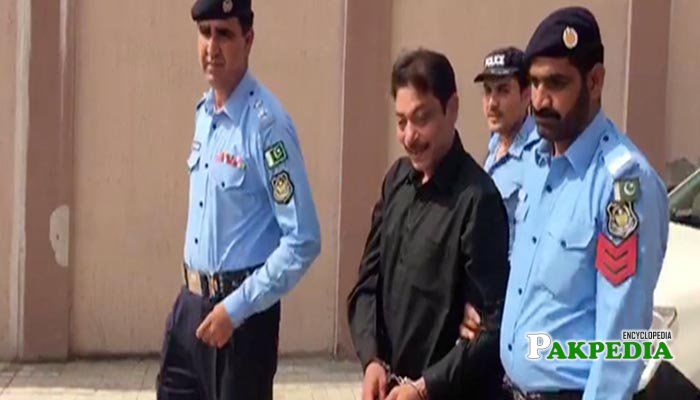 Faisal Raza Abidi biography
Syed Faisal Raza Abidi îs a Pakistani Politician, a businessman and a Spokesman Voice of Shohada e Pakistan. He was born on 26th November 1979 in Karachi Sindh to Raza Abidi. He is prominent for speaking against Taliban non-hesitantly.  he is associated with Sunni Ittehad Council representing major Sunni Barelvi sect and Majlis Wahdat-e-Muslimeen representing Shia sect in Pakistan. He got married to Syeda Nida Abidi and is blessed with a daughter in 2018 Syeda Fatima Zehra.
Faisal Abidi Political Career
Abidi was chosen as the leader of PPP's Karachi division after 2008's General Election. He attempted exceptional endeavors in restoring exercises of Pakistan People's Party in Karachi and appreciated impact over the city. His prevalence was despised by a few components, subsequently, he was expelled from the administration of Karachi Division but in 2011 he was again assigned as President of PPP, Karachi Division and surrendered from the administration following an inner gathering fracture in 2012. From March 2009 to April 2014, Faisal Abidi was a chosen individual from Senate from Pakistan Peoples Party (PPP) on Sindh quantity. He proposed his resignation on call of his party over contrasts with the party leadership.
Faisal Abidi Arrestment
A former Senator was detained from outside the Supreme Court in October when a first information report was recorded against him for utilizing unprofessional, improper and indecorous words against Chief Jtis Saqib Nisar in his interview in front of media. It is also said that the politician spoiled the honor of Chief Justice for which an FIR was registered against him by Shaukat Abbasi (Assistant Sub Inspector) under Section 7 of the Anti-Terrorism Act (ATA). It also included Sections 500 (punishment for defamation), 501 (printing or engraving matter known to be defamatory), 505 (II) (statements conducing to public mischief), 228 (intentional insult or interruption to public servant sitting in judicial proceeding), 121 (waging or attempting to wage war or abetting waging of war against the state) and 109 (punishment of abetment if act abetted in consequence and where no express provision is made for its punishment) of the Pakistan Penal Code.
Faisal Abidi indicted for Insulting Chief Justice
An Anti-Terrorism Court (ATC) indicted former senator Faisal Raza Abidi on Monday 17th December 2018 in a case for which he was arrested in October for using improper words for respectable Chief Justice in his previous interview. The Abidi's counsel asserted during the hearing that Abidi needs to be shifted to the hospital from Adiala jail as he is not well for which the court demanded his medical report after which a decision will be taken.