Faheem Ashraf While Playing
Faheem Ashraf During Bowling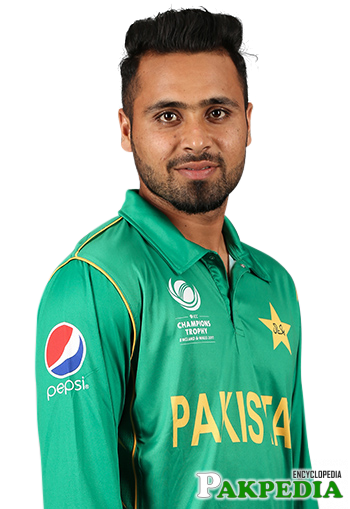 Faheem Ashraf Pakistani All Rounder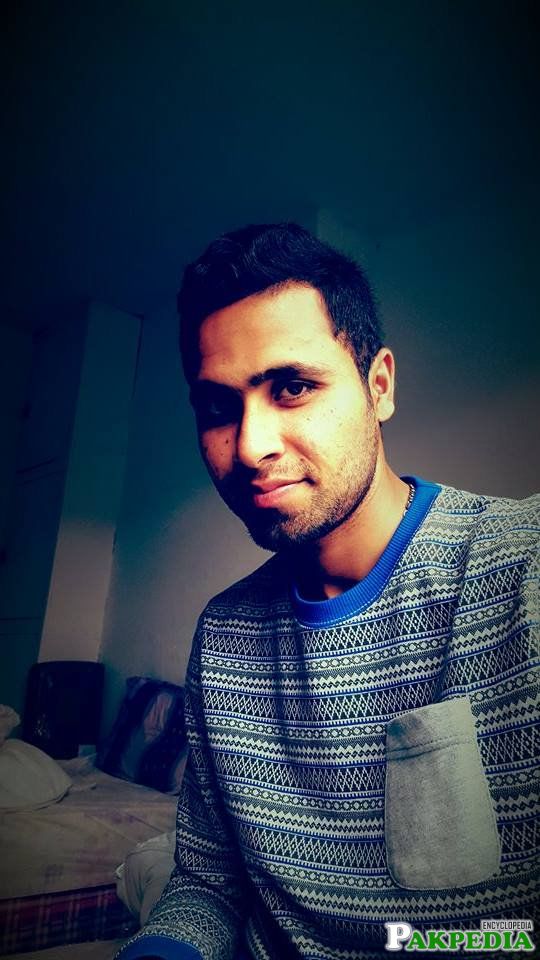 Faheem Ashraf Fast Bowler
Faheem Ashraf After Cricket Practise
About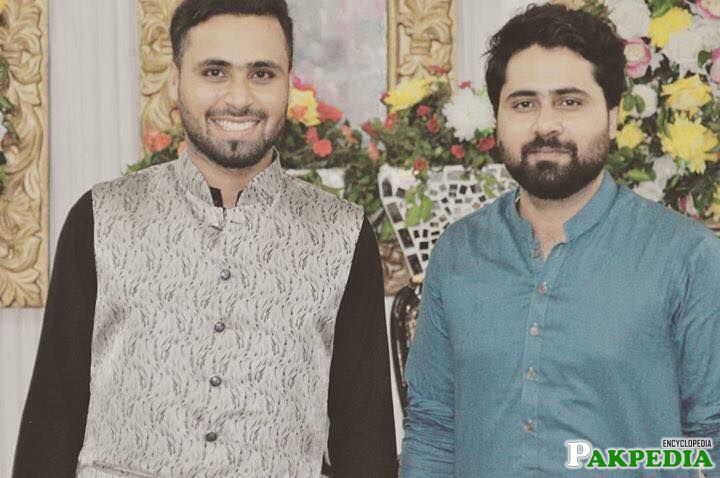 Faheem Ashraf began his career with aspirations of fast bowling, but it is as a lower-order left-handed batsman - the good old-fashioned pinch hitter - that he has introduced himself in international cricket. He blazed away to an unbeaten 64 off 30 balls against a Bangladesh side playing its best cricket in 2016-17 to upstage them in a warm-up match just before the 2017 Champions Trophy. That innings wasn't a one-off for Ashraf, who has built a reputation for explosive hitting while batting with the tail; it especially impressed his mentor Tauseef Ahmed, who fast-tracked him to the international side.
[1]
About
Prompted the Selectors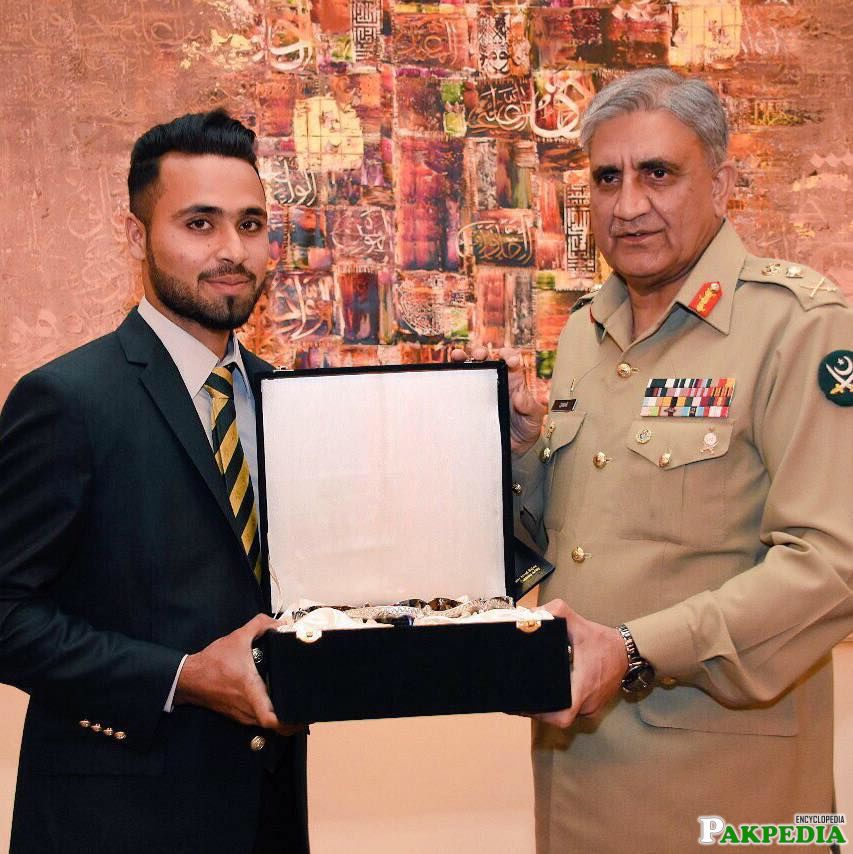 The 2016-17 departmental One-day cup turned out to be the shot in the arm for the Fahim Ashraf. He finished the tourney with 19 wickets and topped the bowling charts. This prompted the selectors to pick him for the ODIs against West Indies in the Caribbean land. He didn't get a chance though. He has also been listed as a member of the squad that would represent Pakistan in the 2017 Champions Trophy.
[2]
 Prompted the Selectors 
Ashraf Belongs to
Ashraf belongs to that breed of cricketers that South Asian teams look for: the seam-bowling allrounder. He has enjoyed success with the ball in both first-class, where he averages 26.93 and has five five-wicket hauls, and List A cricket, where he averages 24.91. What makes Ashraf's emergence particularly timely is that he seems to embody the two things
Pakistan
need most in limited-overs cricket - a power hitter and an allrounder. Only time will tell if Ashraf is just another flash in an already scorched Pakistani pan, but just the possibility that he may not be makes him a cricketer worth watching out for.
[3]
Ashraf Belongs to
Domestic Career
He scored a century on his first-class debut in 2013–14. He was the leading wicket-taker in the 2016–17 Departmental One Day Cup, taking 19 wickets.
[4]
Domestic Career
International Career
In March 2017, he was named in Pakistan's One Day International (ODI) squad for their series against the West Indies, although he did not play. In April 2017, he was named in Pakistan's ODI squad for the 2017 ICC Champions Trophy.
Champions Trophy on 12 June 2017
In an ICC Champions Trophy warm-up match against Bangladesh, Ashraf scored 64 runs in Pakistan's two-wicket win. He made his ODI debut for Pakistan against Sri Lanka in the Champions Trophy on 12 June 2017, dismissing Dinesh Chandimal for his first ODI wicket.
[5]
Champions Trophy on 12 June 2017
He made his Twenty20 International (T20I) debut for Pakistan against a World XI in the 2017 Independence Cup on 12 September 2017.
Hat-Trick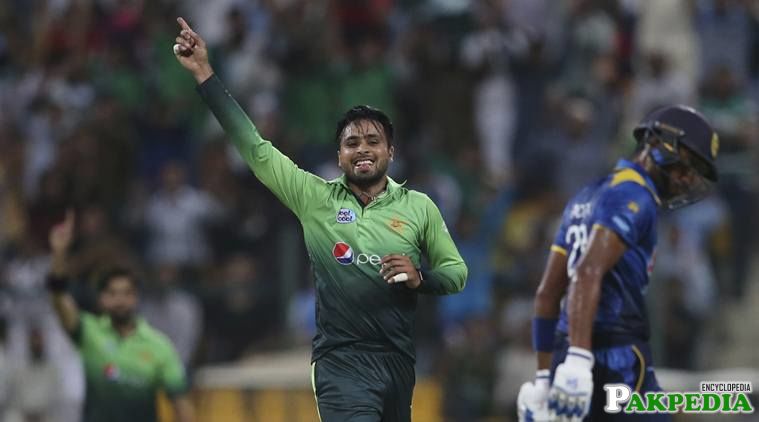 On 27 October 2017, he took a hat-trick for Pakistan in the second T20I match against Sri Lanka at the Sheikh Zayed Cricket Stadium, Abu Dhabi helping team seal a series lead and became the first bowler for Pakistan, and sixth player overall, to take a hat-trick in a T20I.
First Pakistani Bowler
Pakistan's Faheem Ashraf became the first Pakistani bowler to record a hat-trick in Twenty20 internationals during the second match against Sri Lanka in Abu Dhabi on Friday.
[6]
 First Pakistani Bowler 
Sixth Bowler in the World
He is also the sixth bowler in the world to claim a hat-trick in the shortest format after Brett Lee, Jacob Oram, Tim Southee, Thisara Perera and Lasith Malinga.
[7]
  Sixth Bowler in the World