Young Renowned Islamic Scholar
With Maulana Tariq Jameel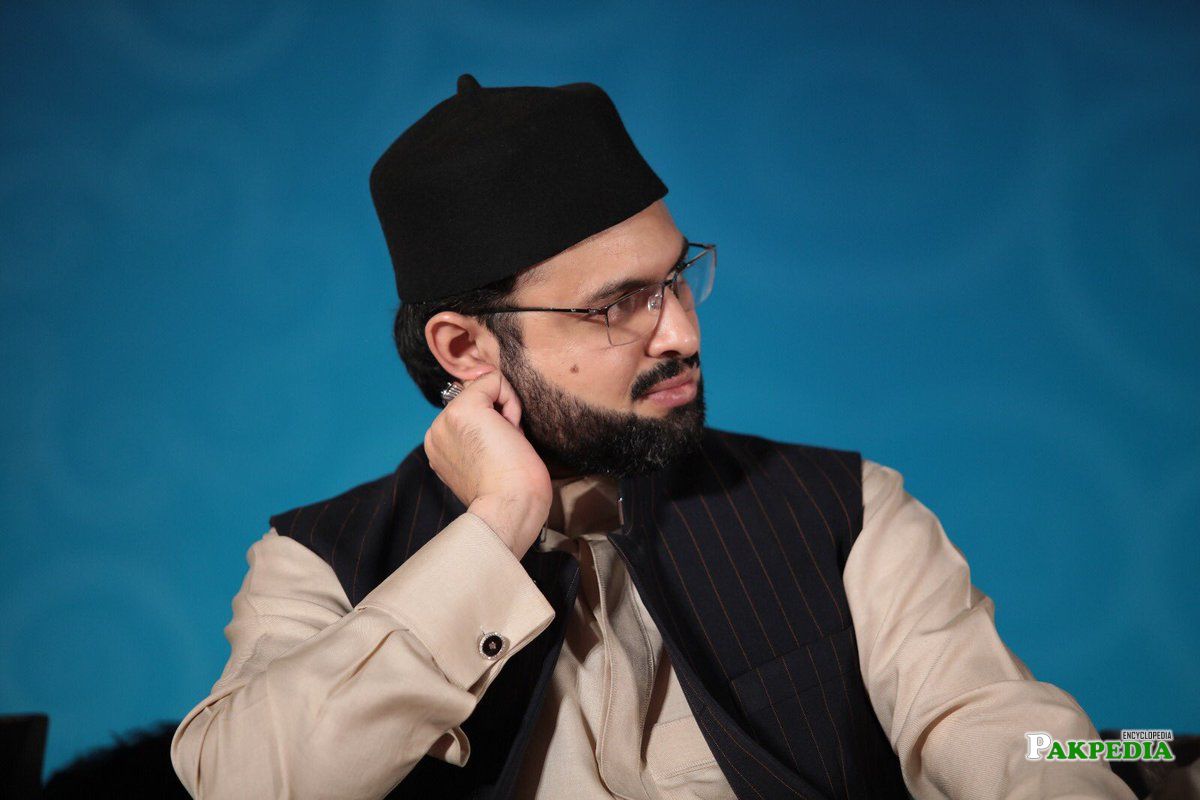 Prolific Orator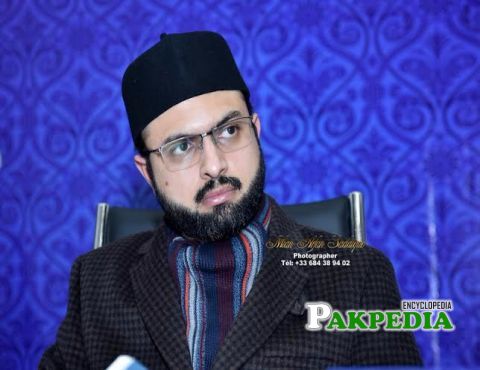 Dr Hasan Mohiuddin Qadri In France
Chairman Supreme Council of Minhaj-ul-Quran International
Biography
Dr. Hassan has received his Doctorate degree from the biggest Islamic University which resides in Cairo Egypt. He has written a comprehensive thesis in Arabic titled 'The Constitution of Medina and Modern Constitutional Principles' (A Comparative Study of American, British & European Constitutional Law), Dr. Hassan is also recognized as a constitutional lawyer creating a synthesis between modern and Islamic sciences by the World Economic Forum.Dr Hassan is a son of Islamic Scholar Muhammad Tahir-ul-Qadri.
[1]
Biography
Career
Chairman Supreme Council of MQI
Dr. Hassan is currently the Chairman Supreme Council of Minhaj-ul-Quran International, which is one of the largest non-profitable organizations in the world. Minhaj-ul-Quran (MQI) is an organization with its networks in more the 90 countries. Dr. Hassan overlooks the imperative striving work on a globally level in many dimensions of the society to promote education, moderation, interfaith harmony and global peace. 
Minhaj-ul-Quran International
Minhaj-ul-Quran International, a Pakistan-based international organization working to promote peace, tolerance, interfaith harmony and education, tackle extremism and terrorism, engage with young Muslims for religious moderation, promote women's rights, development and empowerment, and provide social welfare and promotion of human rights.
[2]
MQI
Member of the Boards of Governors
Dr. Hassan is also currently, the member of the Boards of Governors for Minhaj University
Lahore
(Pakistan). He overlooks polices and producers' of the University, Dr. Hassan is also the Supervisor of faculty Shairah at the Minhaj University.
[3]
Boards of Gocerners
Heads the Minhaj Education Society
Dr. Hassan also heads the Minhaj Education Society (MES) which is the largest non-governmental educational network in
Pakistan
which has more the 637 schools and colleges and an endorsed University (Minhaj University Lahore), and finally the head of Minhaj Welfare Foundation (MWF), a welfare organization where Dr. Hassan monitors, and makes sure basic living necessities reach the needy.
Books
Dr. Hassan Qadri in addition to a great young scholar, he has written several papers and is currently working on many books on various topics such as; Human Rights in Islam, Political issues and many more.
Personal Interests
Religion
Humanities
Research
Management
Politics
Law